The architectural term for openings in a building, such as windows and doors, is fenestration. Identify and understand the practical concerns with fenestration during construction and how they are addressed during the design phase. Thus, buy premium quality and design fenestration systems online at an affordable price here!
For occupants to live comfortably within a building, openings in the building envelope are required (or even get in and out of them in the first place). Also, natural light enters the property through windows, which can help with passive solar heating and cooling as well as providing natural ventilation, air circulation, and fire exits. Moreover, doors also remain essential for the design of a building to provide a point of entry and exit to the building.
Some popular brands for the fenestration system are Deceuninck, Profine Kömmerling, Lingel, Fenesta, Alfen, and more.
Benefits of fenestration
More comfort
Better indoor air quality
Minimized air leaking
Saving money
Controlled condensation
Types of fenestrations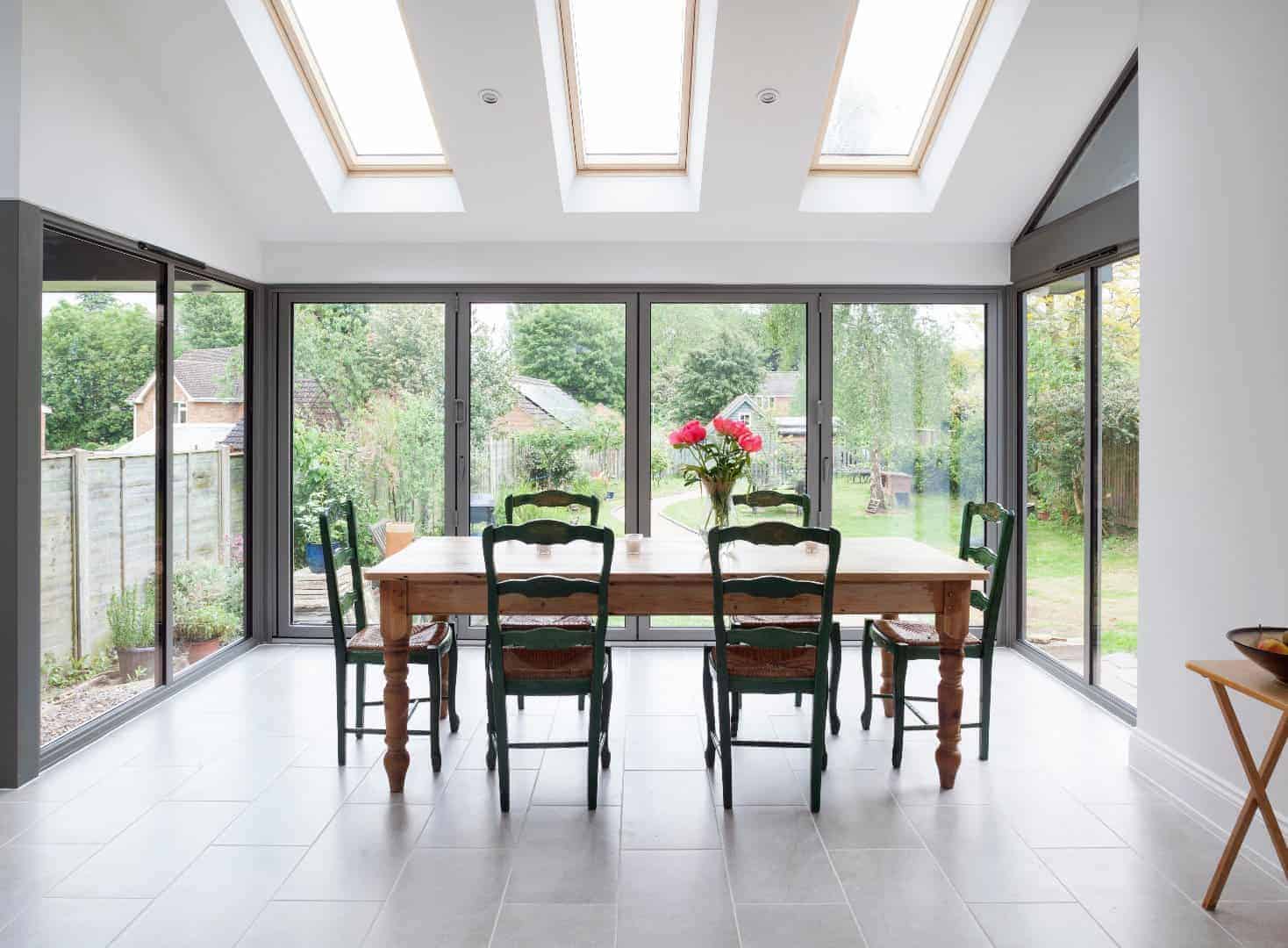 Image Source: UK Superfold
You can buy the best fenestration for a wonderful architecture online with us at a great price range. The system includes:
Windows
How to choose the right fenestration systems?
1. Understand the attributes of the system
When it comes to specifying and designing windows and fenestration systems, architects have a lot of options. Understanding the key characteristics of the various possibilities aids in the creation of better designs and specifications. As a result, it's critical to assess fenestration systems in order to make an informed decision on energy efficiency, durability, aesthetics, and cost-effectiveness.
The fenestration material chosen has a direct impact on the design, functioning, and longevity of the building. The aesthetic, structural stability, and performance of the windows remain enhanced by the core structural composition, interior material, finishes, and external cladding.
3. Environmental condition
You should also think about the weather outside and how the windows are oriented. Furthermore, a variety of window materials and styles remain available, including wood, aluminum, steel, vinyl for frames and casement, fixed sliders, multi-unit, and glass windows.
4. Sustainability
The new age construction requires a high level of sustainability. Recyclable materials, such as aluminum, are a fantastic choice for frames, and they function even better when coupled with energy-efficient glass. Window location and repair can also aid to reduce energy usage and, as a result, utility expenditures.
5. Efficiency
Essential and integrated design activity makes use of incorporating windows and fenestration into a building design. The skyrocketing need for energy efficiency as defined by building codes and green design standards makes increasingly driving decisions about the size, form, style, and qualities of such fenestration, rather than solely aesthetic concerns.
Fenestration Subcategories
---
Fenestration Products