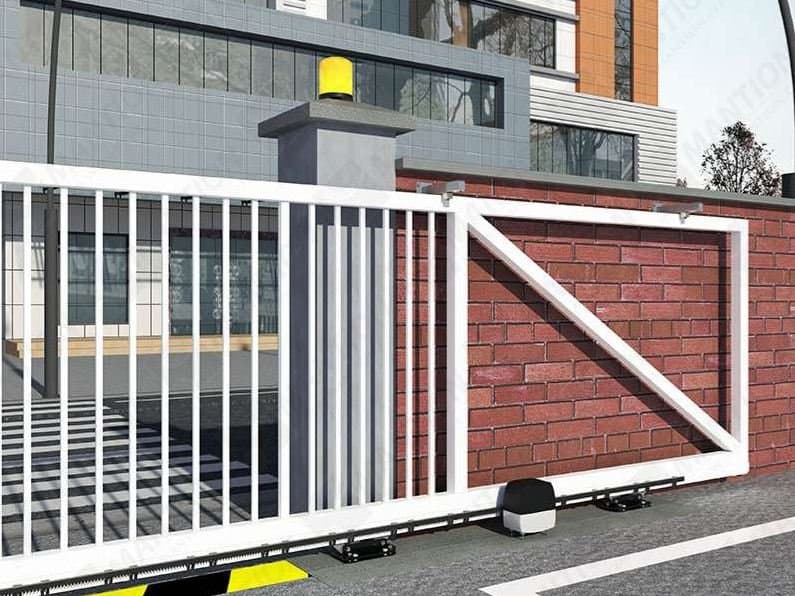 Magnum is an ISO 9001:2008 certified Company established their operations in the year 1988, as one of the reputed manufacturers, exporters, importers, traders, distributors and suppliers of a gigantic assemblage of Architectural Hardware. Their product series comprise of a wide range of products which include digital lock, fingerprint identification lock, digital locks numeric touch screen and handle, access control & time attendance, electronic cabinet lock and digital lock with remote, Brass Hinges, Window & Door Handles and Stainless Steel Hinges that are manufactured in accordance with the existent industry standards and norms. Their products are imported from Germany, France, Italy and Australia.
Product Description
There is no track on the ground.
Total weight of the gate 80 kg to 1100 kg.
The tubular track is either welded or screwed to the gate.
The gate slides on two carriages, which are fixed on a concrete block located on the push back side.
According to the opening position of the gate, the carriages are in contact with either  the upper or the lower part of the track to ensure a perfect balance.
The wheels are in constant contact with the top and the bottom of the track limiting the clearance to a minimum (PAF series)
No risk of ground deformation due to the weather changes.
 The gate can be installed on a non-stabilized ground (grass,gravel,mound ….)
 The ground can be not perfectly horizontal.
Dimension:
Length- shaft center distance B+1 m (50cm on each site)
Width- 50 cm
Depth- 80 cm
Brand Info

Magnum