Alstone Industries is the leading manufacturer and exporter of interior building products. It encompasses different areas of interest inclusive of panel & panel products, chemicals products, and exterior facade products. WPC door and window frames are one of their revolutionary products.
About the Product
Alstone WPC door & window frames which are popularly known as Chaukhat are a revolutionary product. These are 100% waterproof, termite-proof, eco-friendly frames manufactured with wood polymer composite products.
[vvsmustread]
| | |
| --- | --- |
| View Catalogue: | |
| View Datasheet: | |
| View Test Reports: | |
Product Description
Alstone WPC door and window frames are 100% waterproof, termite proof, fire retardant, distortion resistant, and have great adaptability to outdoor conditions. Furthermore, these WPC frames are an assured game-changer at an excellent price, which has transformed the fate of door frames. This alternate product emerges as the most appreciated one in recent years. Moreover, it is a lifetime substitute for wooden timber chaukhat.
Alstone Window Frames are suitable for bathroom, kitchen, bedroom, offices, villas, hospitals, schools. These combine the advantages of timber and plastic in one, along with reducing the need for repetitive and wasteful maintenance. What's more, they help to save money as there are no maintenance costs!
Consequently, the features of the door frame include:
1. Firstly –  A good size, anti-insect, works against rot and crack, high strength.
2. Natural wood looking and feel.
3. Works against water, low flame spread, fire protection level up to B1 grade.
4. Good performance on nail-holding ability and processing.
5. Environmentally- friendly, recyclable.
6. A broad range of finishes and appearance in the door frame.
7. Good sound-absorbing & energy-saving capacity.
8. Healthy for the body due to the absence of Benzene and other harmful chemicals.
9. Made up of eco-friendly material.
10. Waterproof, mothproof as well as anti-mildew.
11. High strength, low wear and tear, non-swelling, no changing of shape, and not broken.
12. Long service lifetime about more than 10 years but it needs no special care. For this reason, the door frame saves lots of unnecessary work costs.
13. No warping, and decrease the UV damage in the window frame.
14. Easy care chaukhats-clean with just water.
15. Suitable for nailing, drilling, and cutting. Low flame spread, excellent thermal properties. Contains no toxic chemicals or materials. As a result, recyclable.
16. High Strength with best screw and nail retention. High impact power.
17. Power of elasticity: greater than PVC, does not need reinforcement.
18. Lastly, better UV resistance and anti-aging ability in the WPC frame.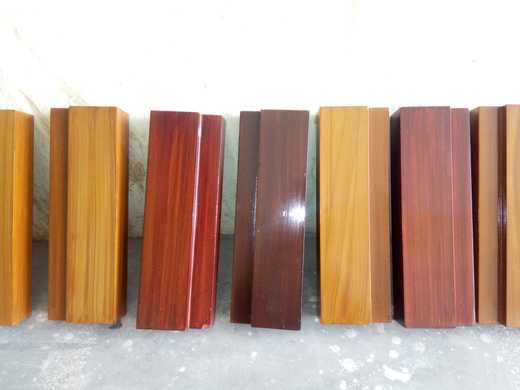 Sizes available
Section sizes:
100 x 50 mm
150 x 50 mm
125 x 60 mm
125 x 50 mm
100 x 60 mm
150 x 60 mm
Stock length:
3.5 feet
7.5 feet
8.5 feet
9.5 feet
12 feet
Technical specifications of window & door frames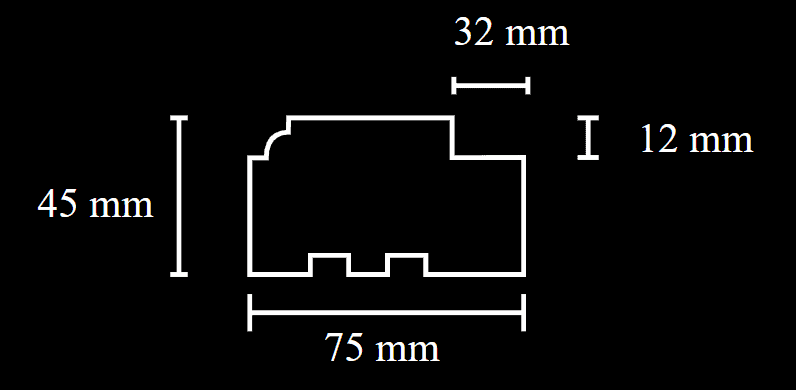 Product Code: HD/ADF – 11
Size: 75 x 45 mm
Product Code: HD/ADF – 12
Size: 100 x 50 mm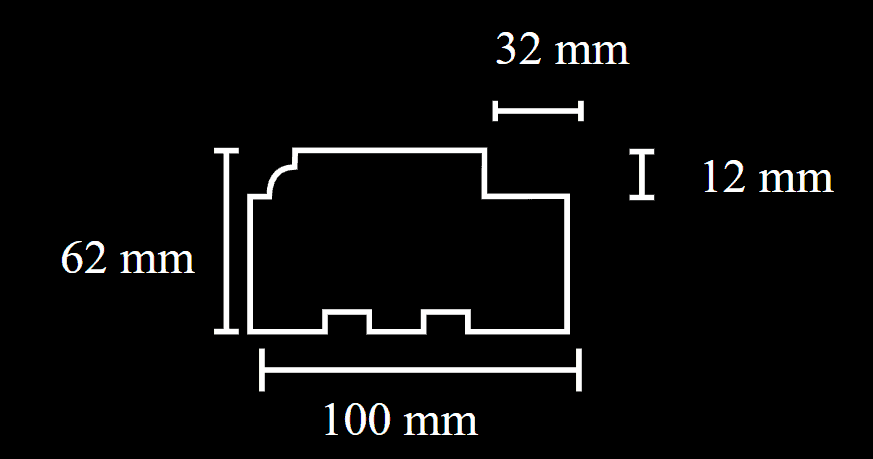 Product Code: HD/ADF – 13
Size: 100 x 62 mm
Product Code: HD/ADF – 14
Size: 125 x 62 mm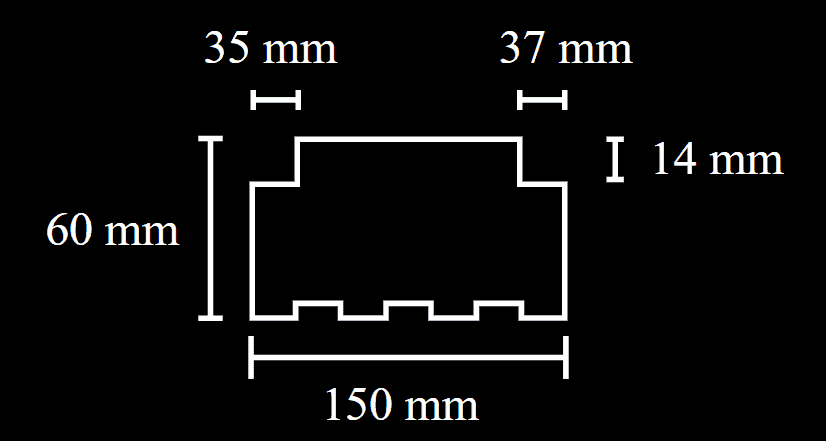 Product Code: HD/ADF – 15
Size: 152 x 60 mm
Call now for the price of the WPC door and window frames near you!
Contact Details:
M: +91-9967632127
Email: support@buildingandinteriors.com
Brand Info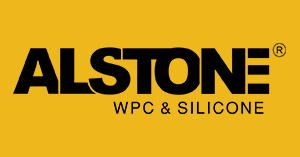 Alstone
Alstone Industries is a company headquartered in New Delhi, India. The operations of the company started in 2004. Also, Alstone manufactures the best WPC and Aluminium Composite Panels (ACP). In addition, they offered their own manufactured silicones and sealants in a market that was primarily import-driven.
Interestingly, ACP finds wide uses across many applications. These applications include the cladding, facade in both interior and exterior environments.
Likewise, it introduced Wood Plastic Composite (WPC) boards. Subsequently, Alstone has also ventured into WPC doors, door frames, and windows.
Above all, the products are manufactured at the company's 3 manufacturing plants in India. As a result, today the company offers a wide range of solutions for the building materials industry.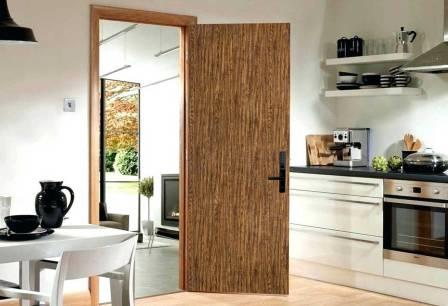 Alstone India
In India, Alstone is the most trusted and preferred 18-year-old brand. In the last 18 years, it has delivered approximately 40 million square feet of ACP. 14 own sales offices and 300 dealers across the country form a strong and careful network.
Imagine a structure with the most stunning outside paneling, one that defies convention and reveals new ideas that you won't find in any other structure. Alstone remains a brand known for its brilliance, attention to detail, precision, and prudence.
The Product range
Further, the company's product range includes:
Alstone Aluminum Composite Panels (ACP)
Alstone WPC Sheets
PVC  sheets (as a substitute to laminates)
WPC doors and window frames, flooring (as a substitute to laminate flooring), and Jaalis
PVC Laminate
Silicones sealants
Adhesives
The USP
Most importantly, eco-friendly alternatives are the USP of the company. As a consequence, these products remain pitched against the traditional solutions in the market. For example, its products like WPC boards are an alternative to commercial/blockboard and plyboard.
In addition, the WPC doors are a replacement for doors made of wood and wood derivatives. As a result, the products remain typically suited to tropical climates as they are water-proof.
Alstone Industries Website: www.alstoneindia.in
Alstone Industries Customer Care Number: +91 11 4123 2400
Video