The merger of Dorma and Kaba resulted in a world-class manufacturing centre for secured access to rooms and buildings. Dormakaba provides innovative and total solutions for access control, security, building and door opening, and much more with a widespread range of modern, compact products. When it comes to door designs, Dormakaba has exclusive products for all safety door designs. The Dormakaba Dorma Safe Lock (Auditcon 2 Model 252) is one such product in the line that is ideal for Industrial markets and commercials.
About the product
Auditcon locks are the new standard in safe lock security and audit capability. The Auditcon lock series features PowerStar's award-winning technology. Auditcon's security cannot be compromised by outside manipulation and provides unprecedented audit capability. The Auditcon family of electronic locks was developed to address the security requirements of a broad range of financial, retail, commercial and industrial markets.
[vvsmustread]
Product Description
The Dormakaba's Electronic safe lock system for the door is self-powered and provides stand-alone safe access. It provides security for a wide range of retail, commercial, and industrial business.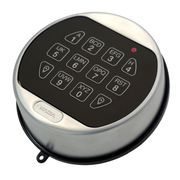 Features:
Model 252, is ideal for security applications where shared access and audit capability are crucial.
20 users/100 record audit
8 digit access combination
Replaces mechanical Group I and Group II locks
Round or vertical housing
Deadbolt or swing bolt available
EN 1300 B, VdS class 2, SBSC, UL type 1
Electronic Specifications of Safe Lock:
Power Unit: Solenoid driven.
Power Source: PowerStar® technology – Internal generator creates power when the dial is rotated. No battery is necessary.
Battery Assist: One 9-Volt Alkaline (not included). Featured during Time Delay and Open Window periods. Also provides additional power during lengthy operations.
Input Units
Plastic housing with silicone rubber tactile keypad, 2 LEDs and buzzer
Round housing, buttons in the face of the lock
Vertical housing, buttons across the top of the lock
The functionality of the Safe Lock system:
1. Code Functions
Single-mode
Dual-mode
Master/manager control
Supervisor/subordinate mode (shift mode)
Courier code (interruption of time delay)
Shelve function
Wrong try lockout after 5 false codes
Duress alarm (silent alarm)
2. Time Lock Functions
Time delay
Opening window
3. Codes of safe lock system 
1 Super Master combination
1 Master combination
Up to 20 User combinations
4. 8 Digit Access
Users have an 8 digit combination which includes a 2 digit user ID and a 6 digit user selected PIN.
5. Supervisor/Subordinate Mode
Allows access by a subordinate only after being enabled by a supervisory combination. Therefore, once enabled, a subordinate user has access to the safe lock during any valid opening time.
6. Dual Custody
Two Person Integrity, which requires two users to open the lock.
7. Numerical Keypad
Quick Entry.
8. Wrong Try Lockout
The lock will not allow access to any user for a period of 3 minutes after 5 incorrect combinations are entered. Any additional consecutive failed entry attempts result in another 3-minute lockout.
9. Easy Retrofit of safe lock
The lock case has the same footprint as most mechanical locks making it easy to install.
10. Audit Trail
The number of entries/activities is 100 records in sequential order.
11. Alarm Interface
(Optional) Activates the lock's duress condition, sending a silent alarm, when combined with a connection to an existing alarm system.
12. Time Delay Mode
Programmable 1-99 minutes before access is allowed.
So, call us to know more about the electronic safe lock system for the door.
Contact details
M: +91-9967632127
Email: Support@buildingandinteriors.com
Brand Info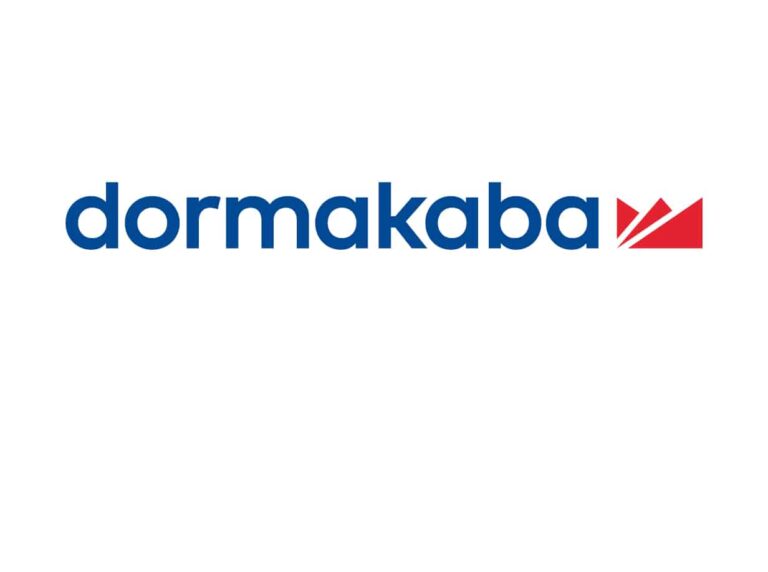 dormakaba
dormakaba is a Switzerland-headquartered technology player and a market-leader in the access control systems and security solutions markets across the world. For many Architects and Consultants, the brand is also synonymous with the category of 'door closers'. Today, as the markets have moved into high-technology access control systems, the company continues to remain at the top of the pyramid in innovations in the market.
The Covid19 pandemic has pushed the world into adopting technologies that allow 'touch-free' people management across doors. dormakaba has a wide range of solutions for homes, small businesses and large corporate environments to allow for the requirements of the times. In the brand's portfolio, there is a complete solution package, both in terms of the hardware and the software (smart door solutions).
The company has a wide range of solutions in the following categories:
The company has some specific solutions for the Indian market as well, including solutions for the retrofit market.
Website: www.dormakaba.com/in-en
dormakaba India Customer Care Number: 1800 121 6414