Duravit mixer tap – D.1 | Washbasin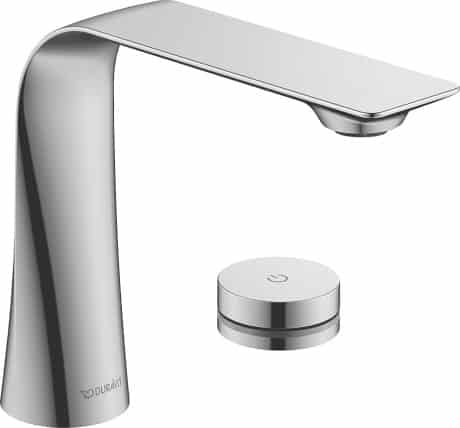 Duravit AG, founded in 1817 and headquartered in Hornberg, Germany, is primarily a manufacturer of porcelain bathroom fittings. Duravit is notable for having employed prominent designers such as Philippe Starck, Sieger Design, EOOS, Phoenix Design, Frank Huster, Christian Werner, and Matteo Thun for its product lines. The D.1 2-hole electronic basin mixer M is a prime example of their artistry.
About the Product:
D.1 makes an aesthetic statement in the bathroom. Designed by Matteo Thun and Antonio Rodriguez, the new faucet series presents state-of-the-art technology in a new, iconic form. The 2-hole electronic basin mixer M is a must-have bathroom item.
| | |
| --- | --- |
| View Catalogue: | |
Product Description
The Duravit D.1 2-hole electronic mixer tap ensures a good and regular flow. The water mixer is known for its unique design which is flat as compared to the other cylindrical faucets, giving it a sleek appeal hardly found elsewhere.
Features of the tap include:
Electronic control via operating knob
Temperature change simply by rotating visualized by color light change
Locking function for ease of cleaning
Maximum temperature and water flow time can be set individually
Thermal disinfection
Hygienic flush of the water mixer
Scalding protection
Normal spray
Aerator adjustable
Specifications of the mixer tap include:
Dimension: 157 mm
Projection: 148 mm,
Recommended operating pressure: 3 – 5 bar, without pop-up waste set, without volume control, includes: spout, electronic control unit,
Operating knob: (cable length 1200mm), 157 mm
Flow rate: 5,4 l/min (3bar)
Model-No:D11100007
Variants:
Surface chrome D11100007010
Colors of the mixer tap:
Also, click here to see the complete range.
Contact Details:
M: +91-9967632127
Email: support@buildingandinteriors.com
Brand Info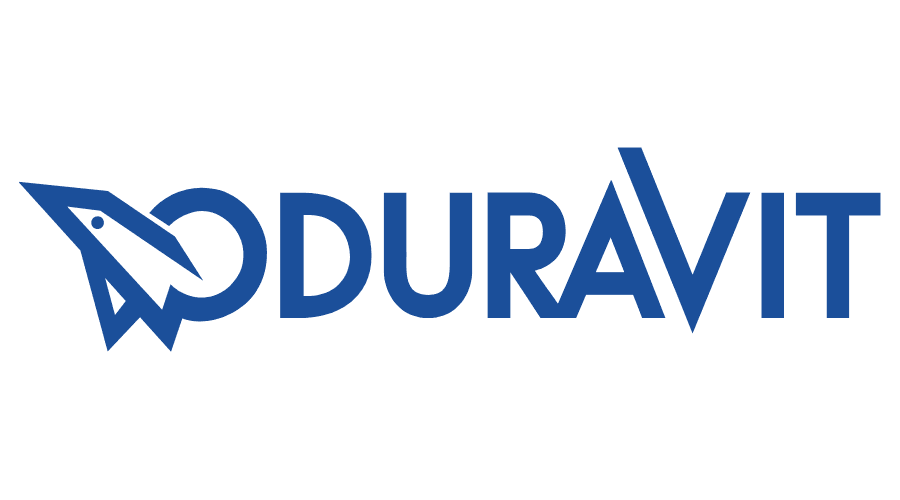 Duravit India
Duravit India is a 100 % subsidiary of Duravit Germany. This bathrooms brand with a range of products in the upper to premium segment of the market. The company has a strong presence in the Indian market. It's products are available at premium outlets catering to the building materials market.
Duravit India has a manufacturing set-up, and is part of Duravit's global manufacturing base across the following regions:
Germany (sanitaryware and bathroom furniture)
India (sanitaryware)
France (sanitaryware)
Egypt (Sanitaryware and acrylic bathtubs)
China (sanitaryware)
Tunisia (sanitaryware)
In addition, the company has a distribution presence across 24 countries (including the manufacturing base countries).
Duravit product range includes:
Washbasins, bathroom furniture, faucets, accessories
Water closets (WCs), shower toilets, bidets, bathroom accessories
Bathtubs, bathtub covers, bath mixers, hand-showers
Bathtubs and saunas
In line with it's innovative solutions, the company has been the recipient of many international design awards like the Red Dot and German Design Awards.
Duravit offers Architects and Designers designing tools to help them plan bathrooms spaces. It has solutions for bathrooms as small as 2.6 sqm. As a result, many well-designed bathroom are possible with Duravit products. This is especially useful for large cities where Architects and Designers find space constraints limiting their amount of design freedom.