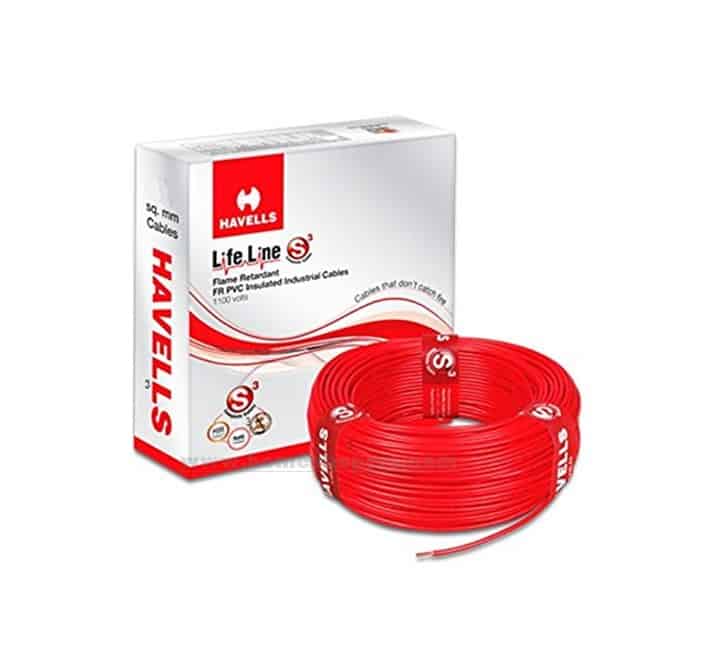 Havells India Limited is a leading Fast Moving Electrical Goods (FMEG) Company and a major power distribution equipment manufacturer with a strong global presence. Havells caters to a wide variety of products, establishing market dominance while manufacturing industrial and domestic circuit protection devices, cables & wires, motors, fans, air conditioners, electric water heaters, and water filtration systems. The LifeLine S3 HRFRCables is the safest bet for any of your electrical needs.
About the Product:
Havells flame retardant cables high on safety with S3 protection Havells flexible cables with insulation and Flame Retardant (FR) properties ensure optimum electrical and mechanical performance at higher temperatures. Irrespective of the industry, flexible cables are an essential part of any commercial establishment because Havells offers high levels of safety, reliability, and energy efficiency. Reducing the leakage current also safeguards us and the environment from harmful substances such as lead, mercury, cadmium, and chromium.
Price: MRP RS.2944.00 (incl. of all taxes)
[vvsmustread]
| | |
| --- | --- |
| View Catalogue: | |
Product Description
The Havells HRFR insulation with advanced S3 technology offers a higher current carrying capacity. Also, the heat-resistant properties are suitable for operation at high temperatures. Moreover, the commitment of Havells FR cables towards environment-friendly nature with features as high insulation resistance, RoHS compliance, anti-termite, and anti-rodent features makes it the best wire. Another benefit of the fire retardant is that Havells cables not only come with termite but also with rodent repulsion properties to protect the insulation from the damage which can be caused by rodents & termites. Consequently, this can lead to a short circuit and bring harm to human life.
This HRFR with S3 is available from 0.5 sq. mm to 6 sq. mm
The features of Havells cables include:
High Insulation Resistance – Havells wires have a current leakage limit that is 50 times lower than the international safety norms.
ROHS Compliant – Havells cables with S3 technology are certified by Bureau Veritas for RoHS. This makes sure that the release of dangerous substances is removed to provide safety for human health and to give us a green world.
Anti Termite & Anti Rodent – Havells cables with S3 technology provide insulation with termite and rodent removing properties.
101% copper conductivity – Havells wire use ETP grade annealed copper which is more than 99.95% pure and therefore makes sure of 101% conductivity (IACS).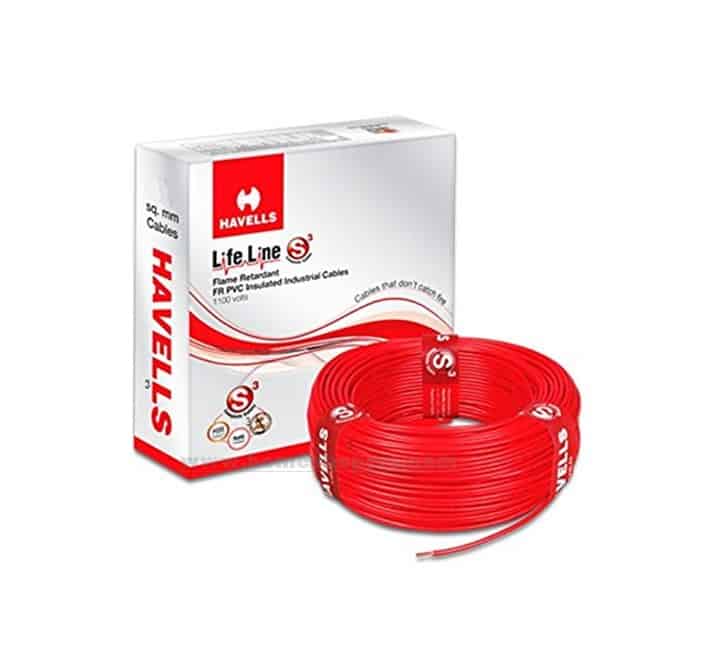 Finally, the specifications of the fire retardant include:
Application- Energy Cables for Internal power Supply to all electrically usable machines (eg. Fans/Lights/ Appliances, etc).
Type- FR PVC Flexible Cables up to 1.1 kV grade as per IS:694
The core of the Havells cable – Single core
Size- 0.5 sq. mm to 6 sq. mm in Single core and for above sizes in S/C and Multi-Core Sizes on request.
Color of the Havells wires – Red
Also, click here to see the complete range.
Contact Details:
M: +91-9967632127
Email: support@buildingandinteriors.com
Brand Info
Havells