Hunter Douglas Ceiling tiles- stretch+metal | Designer false ceiling
Hunter Douglas manufactures sustainable and long-lasting ceiling solutions. Its products are energy-saving and come with many other benefits. The brand's versatile range of ceiling products includes the amazing Hunter Douglas Stretch Metal ceiling tiles.
About the Product
Hunter Douglas Stretch Metal Tiles come in many design options. They give a striking look to the room. The wide range of materials and patterns make the ceiling product ideal for all types of rooms.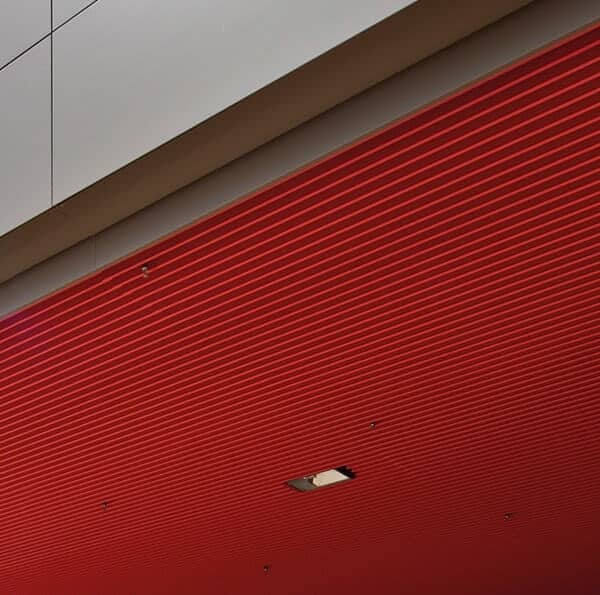 Hunter Douglas Luxalon V100 Screen Ceilings is a commercial modern PVC false ceiling solution available in different colours and styles. This all-rounder false ceiling is durable and also cost-effective! The specifications of the ceilings The vertically hung ceiling panels create patterns without hampering the spaciousness of the place. Therefore, you get the luxury of ample space. They can offer both closed or op
Product Description
Hunter Douglas Stretch Metal Ceiling tiles are excellent commercial false ceilings available in different designs and patterns at a budget-friendly prices.
The specifications of the ceiling solutions
The ceiling tile give a unique look to the room.
They come in many designs, materials, and pattern choices.
The stretch metal tiles work best with places that need high-level acoustic absorption.
Moreover, they also go well with places that need physical and visual transparency of the ceiling.
It also works where the need for regular access to the plenum is needed.
The tiles work as both, lay-in and lay-on tiles.
Come in perforation and mesh types.
Ceiling tile sizes: 600 x 600 mm; 900 x 900 mm
You can change the lighting, colour, and arrangement in the customisable ceilings.
The standard colour range for false ceilings comprises 225 RAL and NCS colours.
The customisable thickness of acoustic pads can reach αw = 1 with an acoustic pad of 85 mm.
Hunter Douglas stretch metal ceiling tile application areas
Transportation buildings
Corporates
Public spaces
Healthcare buildings
Hospitality buildings
Educational buildings
Residential settings
Product details of stretch metal ceiling tiles
LS6 (FE)
open area- 36%
thickness- 1.5mm
dimensions- 6X4.5-1.2X1.0
weight- 4.2kg/m2
LS8 (FE)
open area- 54%
thickness- 2.0mm
dimensions- 8X6.0-1.2X1.0
weight- 3.2kg/m2
LS10 (FE)
open area- 57%
thickness- 2.0mm
dimensions of metal tiles- 10X7.0-1.5X1.0
weight- 3.2kg/m2
LS12 (FE)
open area- 70%
thickness- 3.0mm
dimensions- 12X9.5-1.6X1.0
weight- 1.7kg/m2
LS16 (FE)
open area- 46%
thickness- 4.0mm
dimensions- 16X11.0-3.0X1.0
weight- 4.3kg/m2
New York (FE)
open area- 48%
thickness- 14mm
dimensions- 85X35-11X2
weight- 9.9kg/m2
DUBAI (LD62; FE)
open area- 36%
thickness- 10mm
dimensions- 62X23-8X1.5
weight- 8.2kg/m2
MOSCOW (LD28; FE)
open area- 55%
thickness of metal tiles- 3.5mm
dimensions- 28X10-2X1.5
weight- 4.8kg/m2
ROTTERDAM (LD20; FE)
open area- 55%
thickness- 3.5mm
dimensions- 20X10-2.5X1.5
weight- 4.6kg/m2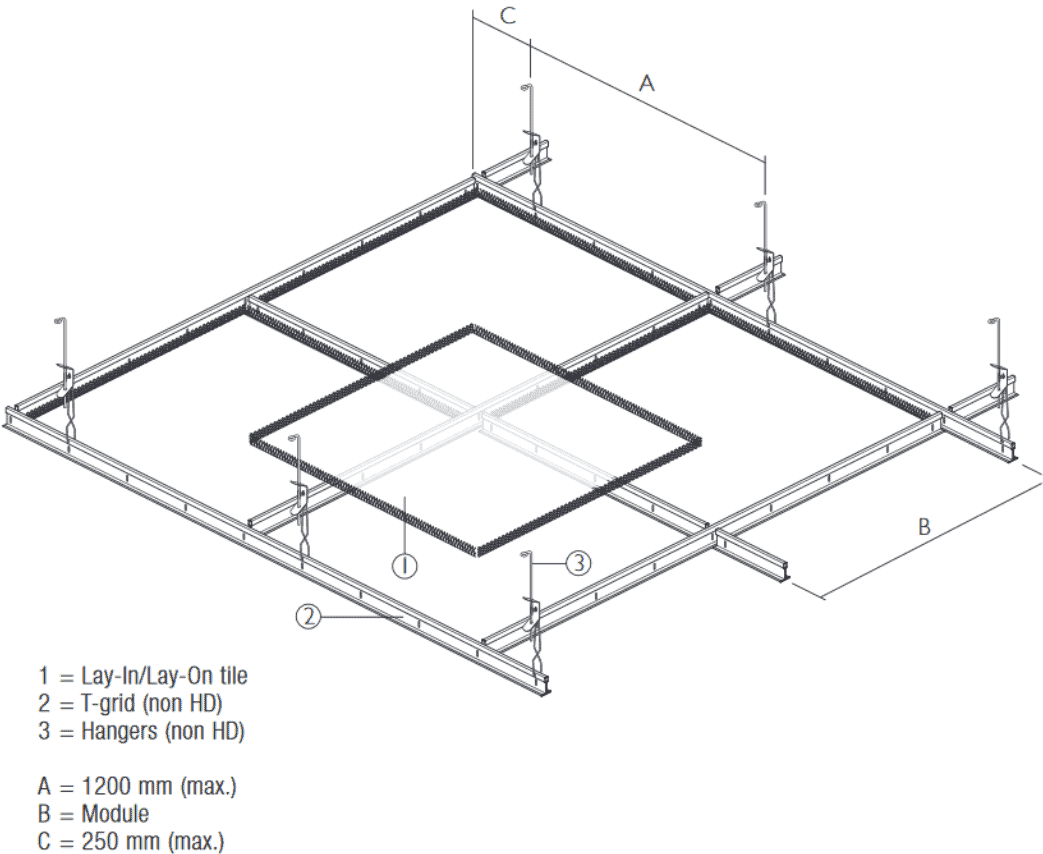 Call us now to know more about design, prices & more details of Stretch metal tiles false ceiling.
Contact Details
M: +91-9967632127
Email: support@buildingandinteriors.com
Brand Info

Hunter Douglas