The Schindler 3100 IN promises mobility you can rely on. Simple and Practical, Schindler 3100 passenger elevator for smaller residential buildings gets you moving And it delivers this everyday. System engineered to always meet the requirements of its range of application, it ensures high availability for users and efficient operation. Schindler 3100 IN elevator fulfill international requirements and regulations.
Price: Send enquiry with specific requirement
[vvsmustread]
Product Description
Schindler 3100 IN Elevator  is an ideal solution for smaller residential buildings. Let us find the reason for this by understanding its features.
Plenty of space
Are you looking for an elevator for a smaller residential building? Schindler 3100 is the right choice for you. The elevator design allows a maximum of 15 stops. It is sophisticated, yet simple, highly standardized and quickly installed. Doesn't require any complicated specifications. A practical and cost-effective solution.
This elevator outperforms conventional rope systems
The Suspension Traction Media (STM) enables a smaller traction diameter of 85 mm, translating into a smaller motor size. Smaller also means it's economical in energy consumption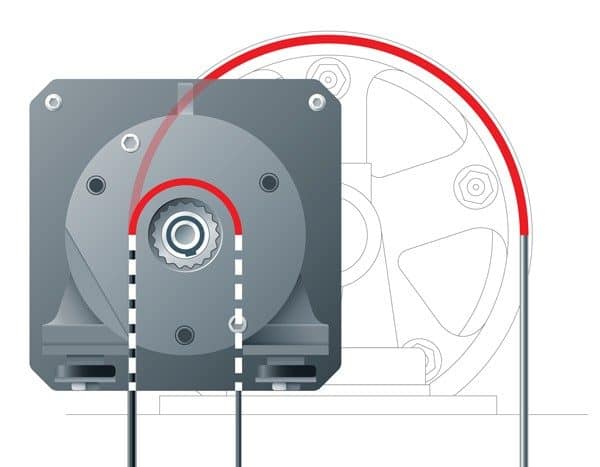 Safety is main priority
Automatic sliding doors, equipped with light curtain ensure comfortable & safe operation. It has frequency controlled drive for fast & reliable operation. The Automatic Evacuation device , overload detection & 2 Hrs fired landing doors are standard features.
Offering more space
Schindler 3100 IN Elevator – Technical Specifications:
Capacity- 340/408/476/544 kg, 5-8 Passengers*
Rated Speed- 0.63/ 1 m/s
Travel Height-  Max 45 m (max.16 stops)
Entrance- 1
Group- 1/ 2
Drive- Gearless/ Frequency controlled
Control- Down Collective and selective collective control
Door Width**- 750/800 mm
Door Height- 2000 mm (Telescopic Opening)
Interior- Vibrant Colours & Stainless Steel
Door opening- Telescopic Opening
Schindler Customer Care Toll free Nos.–
1800 209 5438 (Any Landline/ Mobile)
1800 22 5438/ 5538 (MTNL/ BSNL)
Brand Info

Schindler