USG Boral Olympia Micro Clima Plus Acoustic Ceiling Panels
USG Boral manufactures groundbreaking ceiling solutions that offer world-class designs and productivity. The brand has been operational for over 25 years. It delivers the right solutions for the user's needs. USG Boral Olympia Acoustic Ceiling Panels are one such false ceiling products that offer unique functionality and aesthetics to the ceilings.
About the Product
USG Boral Olympia Acoustic Ceiling Panels are sound-absorbing ceiling solutions for commercial spaces. They are energy-efficient and make the space look delightful.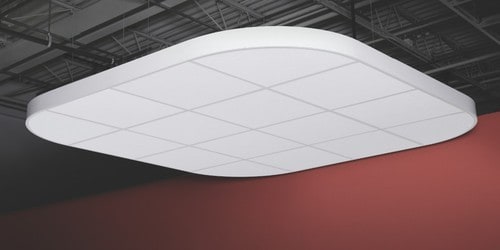 USG Boral Decorative Ceiling Cloud ideas are unique ceiling residential and commercial ceiling solutions. The specifications of the product: The decorative clouds come in many attractive shapes, patterns, and configurations. As a result, you get a wide variety of unique ceiling solutions. Their pre-cut shipping enhances the feasibility of the job. Therefore, you do not have to go through the hustle of cutting and refining them. The v
| | |
| --- | --- |
| View Datasheet: | |
Product Description
USG Boral Olympia Acoustic Ceiling Panels are excellent commercial false ceilings. The specifications of the product:
The acoustic panels make the perfect alternative for sound immersion.
Their superior light reflectance property offers ample brightness to the space. Therefore, they remain excellent energy-efficient products.
USG Boral Acoustic Ceiling Panels have mould resistance, mildew resistance, and roof attenuation features.
The ceiling solutions come with sound energy level balancing property. As a result, they reduce the intensity of the sound produced.
These water-felted industrially processed false ceilings give amazing ceiling attenuation class performance.
The non-directional design reduces connexion time. Therefore, you can easily attach lightings and other accessories to the ceiling.
The finely-textured ceiling panels come at a pocket-friendly cost.
USG Boral offers a 30-years lifetime warranty to bear technical faults.
The acoustic ceiling panels withstand 99% humidity and remain intact without sagging.
The panels come in two forms: perforated and unperforated
Features of both forms of false ceilings:
Class- A
False ceiling panel colour: white
CAC Range: 33-35
NRC: 0.50 and 0.60 (in Perforated)
False Ceiling Panel Size: 2x2x5/8 & 2x4x5/8
Conference Area
Classrooms
Hotels, Reception
Lobby Region
Retail Stores
Contact Details:
Customer Care Number: +91 12 4478 8888
Click here to know more about Olympia Acoustic Ceiling boards.
Brand Info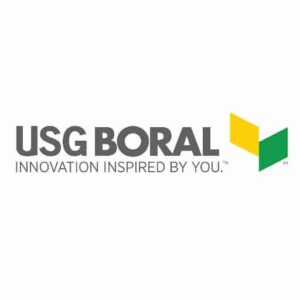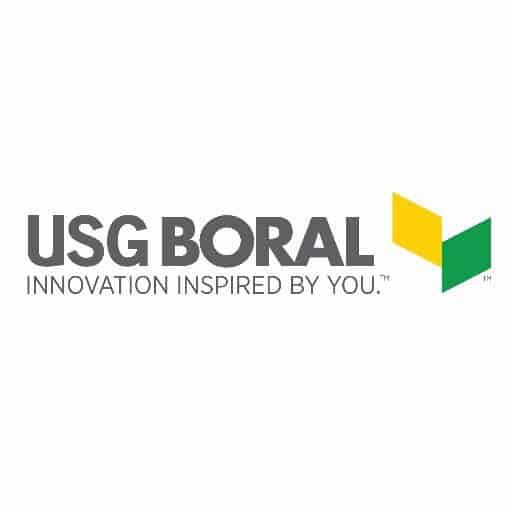 USG Boral