In recent years, people have become more and more fascinated with luxury bathrooms. The pandemic too has added fuel to this demand-driven spike. Vaishali Sanitation Pvt. Ltd., a business headquartered in Mumbai with a focus on upscale bathroom accessories and sanitaryware, has invaded this niche with zeal and excellence. We, therefore, spoke with Mr. Rishub Jain from Vaishali Sanitation Pvt. Ltd., reputable dealers of luxury bathroom plumbing fittings, tile, and sanitary ware in Mumbai, for our Retailer Talk with BuildingandInteriors series.
Mr. Rishub Jain gives us his distinct perspectives on the sanitary market in Mumbai and the quirks of bathroom fixtures from the premium class in this fascinating interview. To learn more, keep reading!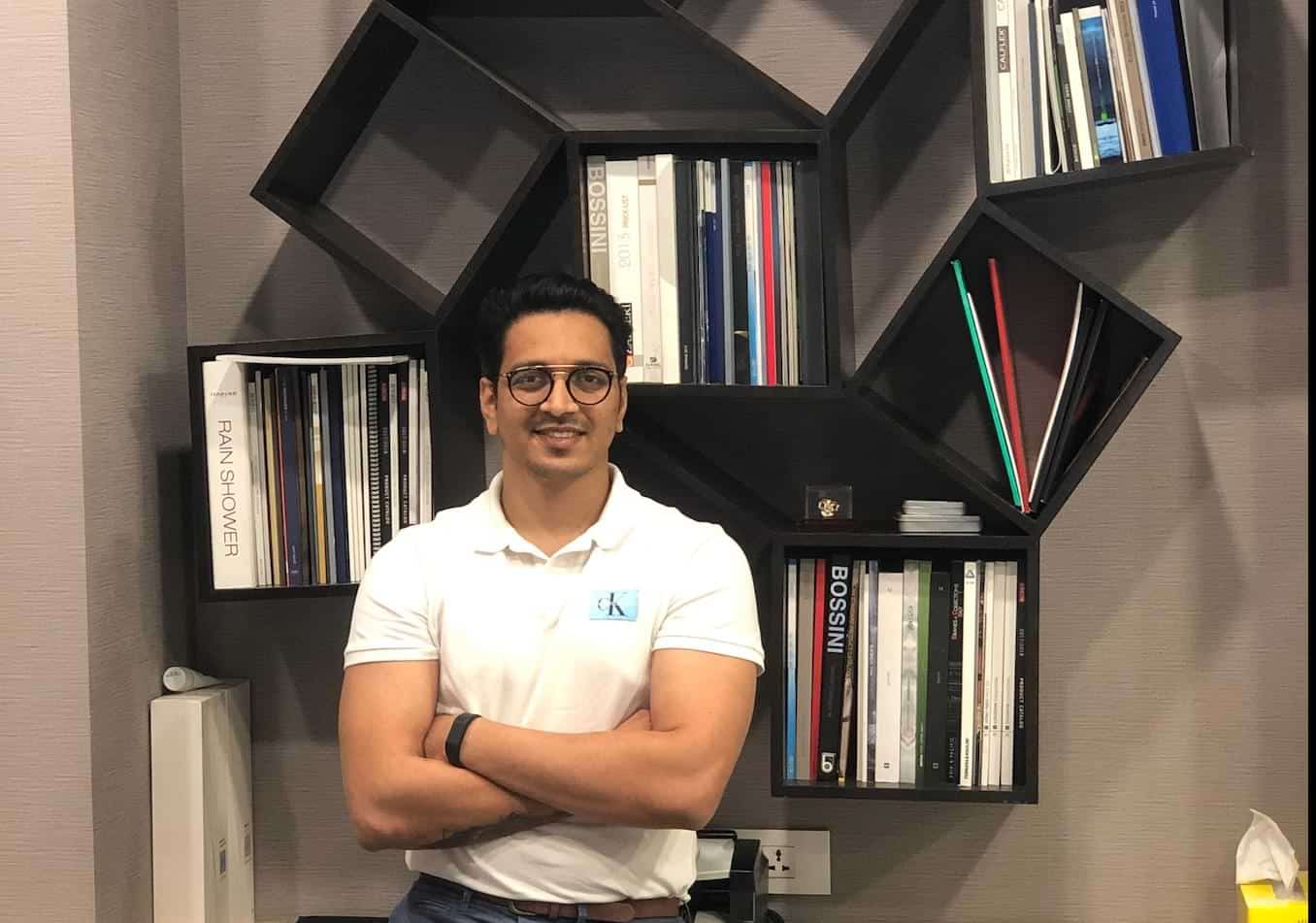 Roots and establishment as sanitary ware dealers in Mumbai
We have been in the sanitaryware & tiles industry since 1983. The business was started by my father Suresh Jain and his 2 younger brothers – Tansukh Jain & Lalit Jain. Before that, we were in the gold retail business. The main reason to diversify was the opportunities sensed by my father as construction development was at its peak during the 1980s in Mumbai. Currently, we deal only with luxury brands. For sanitary ware, we have Duravit in our main portfolio followed by Kohler. For bath fittings, we have Grohe/Kohler in our main portfolio products. SCHELL, of course, is our first priority when it comes to all commercial & hospitality plumbing projects. Tiles, which contribute to our major turnover, are mostly imported from European countries. 
Since we are a 40-year-old organization, we have an excellent base across India. Still domestic (Mumbai) market is our main contributor in turnover which accounts for over 60% of our sales. We also have a warehouse set up in Bengaluru which takes care of our South market and another one at Pune takes care of sales for the rest of Maharashtra.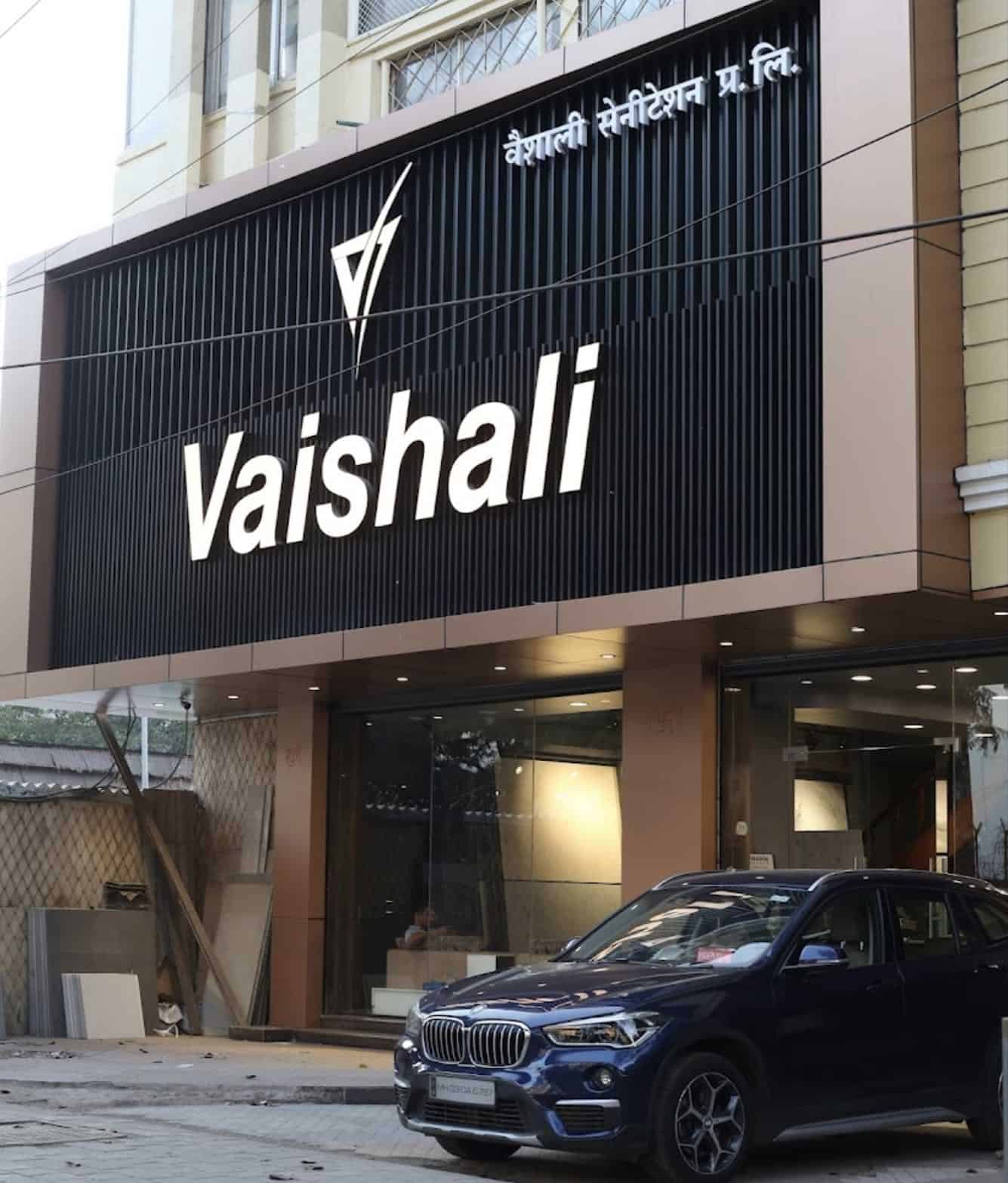 Association with SCHELL as plumbing dealers
We started our partnership with SCHELL just before lockdown in November 2019. The main reason for us to choose SCHELL was their wide range of commercial/hospitality products at a decent price. This factor very well suits our price-sensitive Indian market. Also, the reputation SCHELL carries globally was another big factor as we don't have to sell/promote SCHELL as a brand; its brand impression is just like Apple Inc, and they have a niche client base across India. Thus, marketing SCHELL plumbing fittings is an effortless task.
Project sales and networking with industry professional
Vaishali Sanitation deals with commercial projects on a large scale. So, after-sales is something we take very seriously. Buying an expensive product doesn't guarantee there won't be service issues. India being a service-oriented market, all MNCs are very good and professionally sound when it comes to after-sales service in India. We hardly have to get involved thanks to strong customer care support from brands like SCHELL. 
For any project, the most important factor and 1st step is the product specification. The specification process usually starts with architects, who play the most important role in selection. Once the architect is convinced about the product's reliability, we come on negotiation terms with the builders/developers. Finally, after matching their expectations commercially, our supply chain comes into the picture and they co-ordinate with the purchasing team of the project to schedule the dispatches. 
Top trends and power of displays in the sanitary ware market

One has to understand that trends in our industry start in Europe, so we keep travelling to Italy, Germany & Spain which are the main hubs for sanitaryware, bath fittings & tiles. Fashion starts from there, so we make sure to attend all international events like ISH(Germany), Cersaie (Italy), and Cevisama (Spain) and keep adding new products and innovations to our existing portfolios.
For premium residences, the trend is about adding colours to their bathrooms. Today we have a lot of colour combinations available in taps/sanitaryware. Finishes like rose gold, matt black and brushed copper are in high demand. For commercial projects, post covid, things have changed drastically. Now, it's mandatory to use sensor-based products for wash basins & urinals. It's all about touchless technology and hygiene in the bathroom and plumbing segment. This is where brands like SCHELL & Toto have a huge advantage in the Indian market thanks to their wide range of collections for the commercial market. SCHELL's angle valve and sensor taps are so sleek in design and their brass body ensures clean water flow; these factors make it stand out from the rest.
Not to mention, the display is the most important aspect of the bathroom and plumbing industry. It helps us to gain customers' attention and build confidence in them. Since luxury products' value is quite high when it comes to clients' expenditures, they usually want to touch & feel products. I feel that live product or showering experience in-store is not in demand anymore as much. Thus, most companies now have high-definition videos & other media tools for their products wherein client gets a very good idea about the functioning and technical details of the product.  
To get in touch with Mr. Rishub Jain, contact on the following details:
Email: info@vaishalisanitation.com
Phone: +91 9892201464