As the world becomes more urbanized, a greater emphasis is placed on developing environmentally friendly products and solutions. Today's bathrooms must comprise several critical, realistic components, such as sustainability, innovative technology, and smart design. Based on current trends in bathroom fittings, the German pioneer, Schell has forecasted the future of bathrooms, highlighting the importance of efficiency and sustainability. Therefore, the brand has launched BREEAM and LEED-certified faucets for showers and washbasins. The MODUS family comprises non-contact single-lever mixer taps for washbasin and shower thermostats with ThermoProtect technology.
With their intelligent valve technology and uncompromising approach to quality, this is a market where they set the standards for hygiene and the sustainable use of water. Schell fittings for washbasins, showers, WCs, and urinals combine an appealing design with high-quality workmanship and sophisticated control technology. A wide range of mixer taps is available to ensure the highest quality in any washbasin, shower, or WC facility.
Robust, functional, stylish, and at the same time inexpensive – these are the requirements of the equipment of public sanitary facilities. With the fittings of the Modus family, Schell can meet these requirements optimally. Here, the specialist for fittings and solutions in public and semi-public sanitary facilities has now expanded its portfolio with two innovations: the Schell Modus shower thermostat and the Schell Modus single-lever mixer with two differently designed lever variants. They are the perfect complement to the Modus E electronic fittings introduced in 2021.
First shower faucet of the Modus family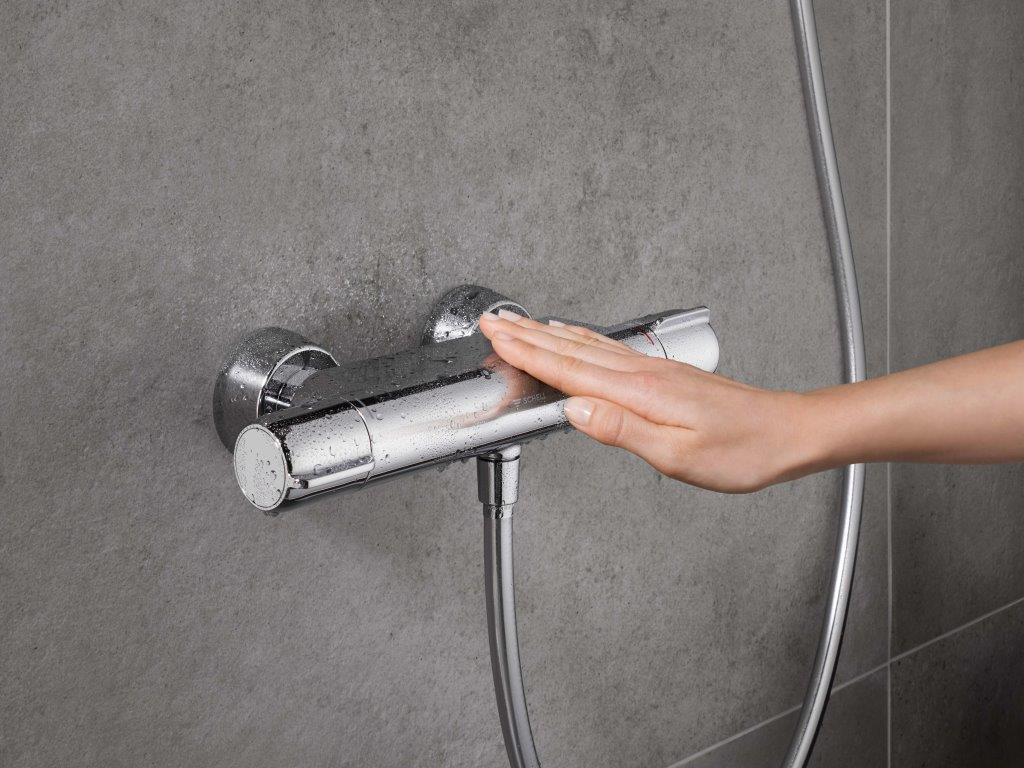 The new shower faucet is ideal for children and users with limited responsiveness. In normal use, the water temperature can be adjusted up to 38°C, the increase to a maximum of 43°C is possible by pressing a button on the unlockable temperature lock. Even in the event of a failure of the cold-water supply or pressure fluctuations in the system, the water does not reach 43°C. So, the ThermoProtect technology ensures optimum scald protection. In addition, the IsoBody technology offers combustion protection because the thermally decoupled housing remains cool. The new mode Brausethermostat in timeless design scores with high-quality haptics and well-thought-out design, especially with handles and lettering. The operation is intuitive and comfortable.
New single-lever mixers
Faucets for washbasins are available with a basic or the new thermostat cartridge
With four different variants, the new Modus single-lever mixers guarantee the optimal solution for every need. There is a choice of a design lever and a boom lever, each of which can be ordered with the new thermostat or a basic cartridge. Moreover, the innovative ThermoProtect technology of the thermostat cartridge ensures optimum scald protection. Available in two variants – each with different levers – these faucets for showers and washbasins are the perfect choice for rooms used by children or users with limited responsiveness.
Modus E: Non-contact triggering for optimal user hygiene
Schell taps – The non-contact price alternatives for optimal hand hygiene
Modus E's electronic washbasin mixer taps are available as stand and wall outlet taps. Non-contact actuation minimizes the risk of smear infections. Regular stagnation flushes support the preservation of drinking water quality in (semi-)public buildings. Thus, all models of the Schell Modus E taps make their contribution to the protection of users and drinking water hygiene.
Modus E washbasin & shower faucet: Variants for every application
Like all members of the Modus family, Modus E remains vandal-protected thanks to its robust metal design. Thus, it meets the requirements of public areas. In addition, Modus E is equipped with a fuse against the deliberate blocking of the IR sensor, for example by gluing with chewing gum. This makes it possible to use it even in demanding locations.
The stand-up tap of Modus E for mixed water, Modus E HD-M, has a hot water barrier. Also, other versions are available for cold water. The wall outlet fittings are available in two different outlet lengths (187 mm as well as 230 mm) for comfortable hand washing at each sink. By saving water and energy consumption, the Modus E fittings support ecological building certifications according to BREEAM and LEED. Moreover, Schell offers special aerators for these certifications.
One family – Different characteristics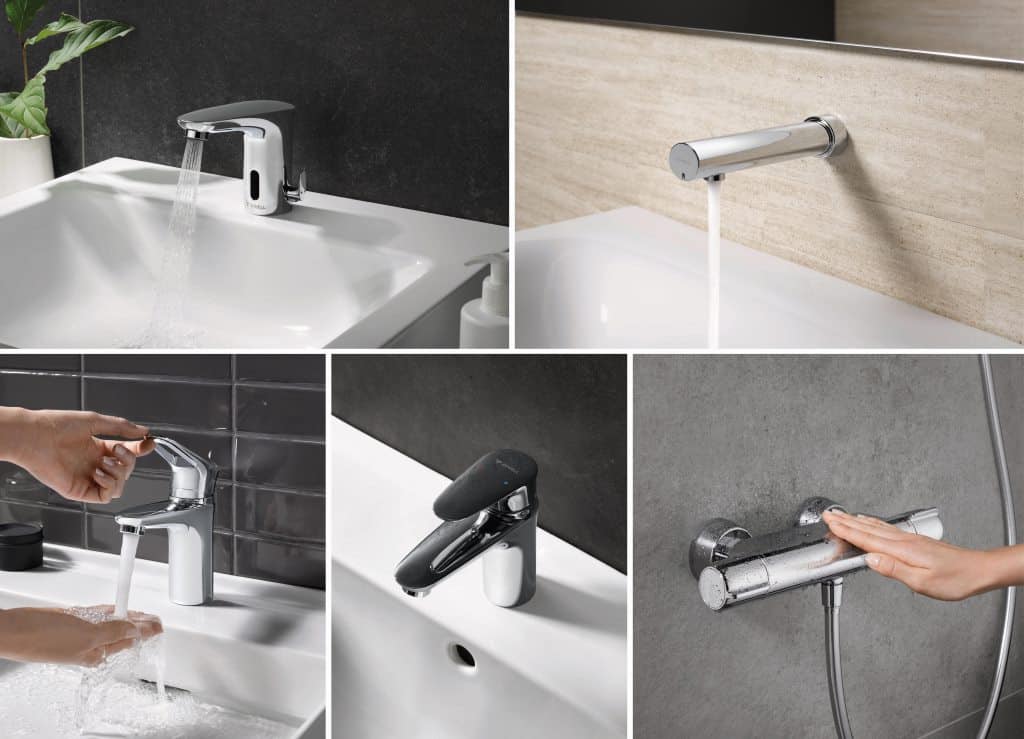 All models of the Modus family have backflow preventers as well as pre-filters. All water-carrying components are of course TrinkwV or UBA compliant. The valves impress with their robust properties as well as an optimal price-performance ratio. While variants with scald protection are especially designed for people with limited responsiveness and children, the electronic, non-contact fittings Modus E support drinking water and user hygiene. Moreover, in terms of design from a single source, all Modus products blend perfectly with each other.
Good design makes a clear statement about the needs it should address. Thus, optimal hygiene, tough construction, and a first-class fit-out for public, semi-public, and commercial sanitary facilities are all prerequisites for Schell taps.
[vvsmustread]