A good mattress does more than just provide you with a good night's sleep. When you use a good-quality mattress, you get a perfect surface to sleep on. This surface protects your back and maintains the natural curvature of your spine. A good mattress helps you maintain a good posture while sleeping, which benefits you in more than one way. Having a good posture while lying down reduces your stress and anxiety levels and aligns your ears, shoulders, and hips. Hence, the result is a perfect night's sleep, which creates a lot of difference in your life. So, when buying the best mattress for your bed, along with the price, you must also consider the brands of the mattress in India. You can buy a product from the top 10 best mattress brands in India, found in this list.
While buying a mattress from any brand in India, you must take care of the features in addition to the price. In fact, you must select a mattress that can support the weight and shape of your body. Age and medical issues should also be some factors to consider. For example, for a person of advanced age, choose a firm mattress.
If you are a restless sleeper, select a mattress that does not move around too much. This will disturb the other person(s) while sleeping. You must touch and lie down on the mattress before you purchase it. The mattress and your back should not have a gap in between them. Make sure that your spine is straight while lying on it.
You may have a lot of doubts while buying the perfect mattress for you.  So, we have handpicked some common queries to help you make the right choice.
FAQs about the best mattress brands in India
What kind of mattress is used in 5-star hotels?
When you visit a 5-star resort or hotel in India, you will see that the mattresses they use for their beds make you feel cozy. Generally, these 5-star hotels use spring mattresses and memory foam mattresses of premium quality. These luxury mattresses make you feel the most comfortable while sleeping.
A spring mattress has an arrangement of springs that makes you feel exceptionally comfortable. These springs have gaps between them, which helps the air to circulate. This air circulation leads to zero body heat accumulation.
A memory foam mattress absorbs your body heat and adjusts to your body shape. This luxurious mattress used in hotels in India distributes your body weight evenly. This mattress also provides relief to the pressure points.
Are coils or memory foam mattresses better?
While memory foam mattresses are softer, spring mattresses have more bounce. So, a memory foam mattress that is medium-firm is preferred for patients with back pain. It prevents muscle strain and gives full support to your body. On the other hand, spring mattresses are more supportive for people with heavier weights. The spring mattresses also provide firm support and a cooler sleep experience due to their airflow.
What is a hybrid mattress?
A hybrid mattress is a combined mattress made of foam and spring coils. Also, this type of mattress has 3 inches of foam on the top layer and spring coils as the base. The foam layers can be made of memory foam or latex foam.
How long does a mattress last?
The lifespan of a mattress depends on its quality, the materials used, and the weight and sleeping styles of the users. So, based on the comfort and support it is providing, you can make the decision whether or not you should invest in a new mattress. Typically, a mattress can last for about 7 to 10 years.
Which mattress is the best for back pain?
Orthopedics say that the memory foam mattress is one of the best choices if you are suffering from back pain. Also, this type of mattress has a unique support technology that improves posture, enhances blood circulation, and distributes your body weight evenly. Hence, this ergonomically designed memory foam mattress helps patients with back pain.
Is it better to sleep on a hard or soft mattress?
If you are not suffering from back pain, a firm (hard) mattress will make you feel more comfortable. This is because when you sleep on a firm surface, your bones absorb the pressure. So, your muscles, veins, and arteries are less stressed, thus improving your circulation.
However, if you suffer from back pain while sleeping on a standard mattress, a softer one will suit you more. This type of mattress is more suitable for people who prefer sleeping on their side. It helps in the alignment of the spine and cushions the hips and shoulders.
Which is the best mattress in India?

One of the factors to consider while determining the best kind of mattress for you is your back health. The correct mattress will support your body and help you maintain a good posture while sleeping. For example, if you generally sleep on your back, you must choose from the best brands that offer foam mattresses. On the other hand, if you want support for your vertebrae, a coir mattress made of coconut coir may be the best option for you.
For undisturbed sleep, you must give importance to the brand of the mattress you choose. So, we have conducted a lot of research and come up with this list of the top 10 best mattress brands in India that will provide you with optimum comfort.
What is SmartGRID Technology? How does it benefit the mattress?
SmartGRID Technology offers maximum comfort to the mattress. The technology lets the mattress snuggle the shoulder, neck, and back and hugs your body allowing you to fall asleep faster. Moreover, the amazing upper layer and firmness of the support layer will give you the right posture support, motion isolation, and numerous other benefits. Thus, you can enjoy a deep and relaxing sleep every night. 
Best mattress brands in India
The Sleep Company
Overview
The Sleep Company is India's leading comfort innovation company and the creator of the revolutionary SmartGRID mattress. Founded in 2019, the company aims to offer customers the best sleeping experience with Patented Japanese SmartGRID technology that offers both ultimate comfort and optimal support for the body. The company has been single-handedly responsible for bringing India's comfort technology ecosystem to the 21st century with its Patented Japanese SmartGRID technology. Today, with a wide range of products, it is revolutionizing the way people sleep and sit.
SmartGRID mattress features advanced patented Japanese SmartGRID Technology that intelligently adapts to all body shapes, and provides relief at all pressure points.
The only mattress that provides the perfect balance of luxury comfort and firm back support that keeps your spine aligned and relieves pressure points. Firmness Score – Medium Firm (7.5/10) scientifically approved and recommended by Experts, Doctors, and Scientists at the All India Health Association (AIHA)
The mattress comes rolled in a bag – easy to install in less than 20 mins. Enjoy a 100-night free trial, easy returns, No-cost EMI, and a 10-year warranty
Products offered by the mattress brand in India
Smart Luxe Mattress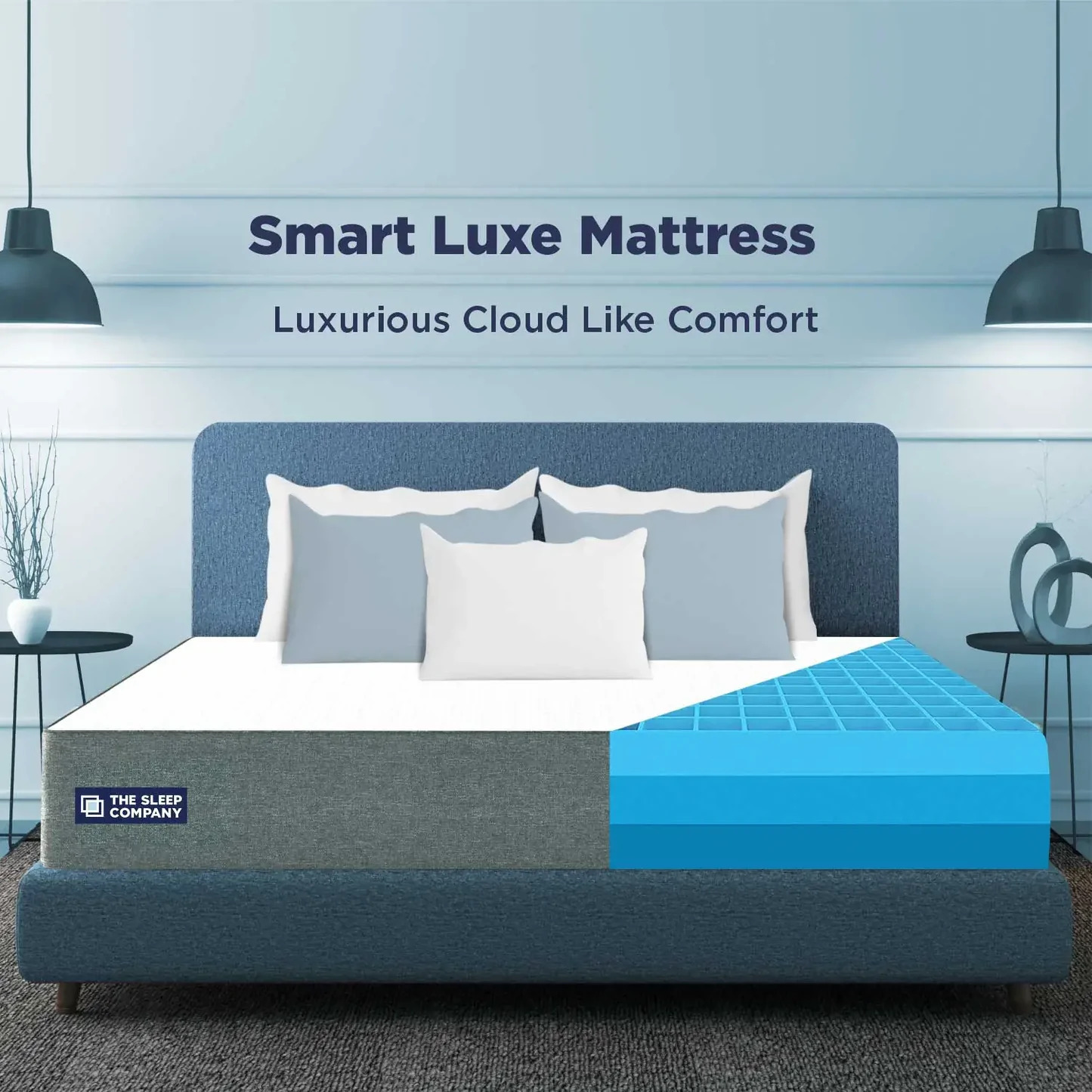 Contact information
Sleepwell mattress, India
Overview
Sleepwell mattress brand has been present in India for over five decades. It caters to the individual comfort needs of its customers. The company is one of the most famous mattress companies in India and uses modern technology for manufacturing comfortable mattresses. It is one of the best mattress brands in India with low prices and offers pan-India distribution. It has a good manufacturing network, a diversified product portfolio, and great R&D capabilities.
Products offered by the mattress brand in India
Utsav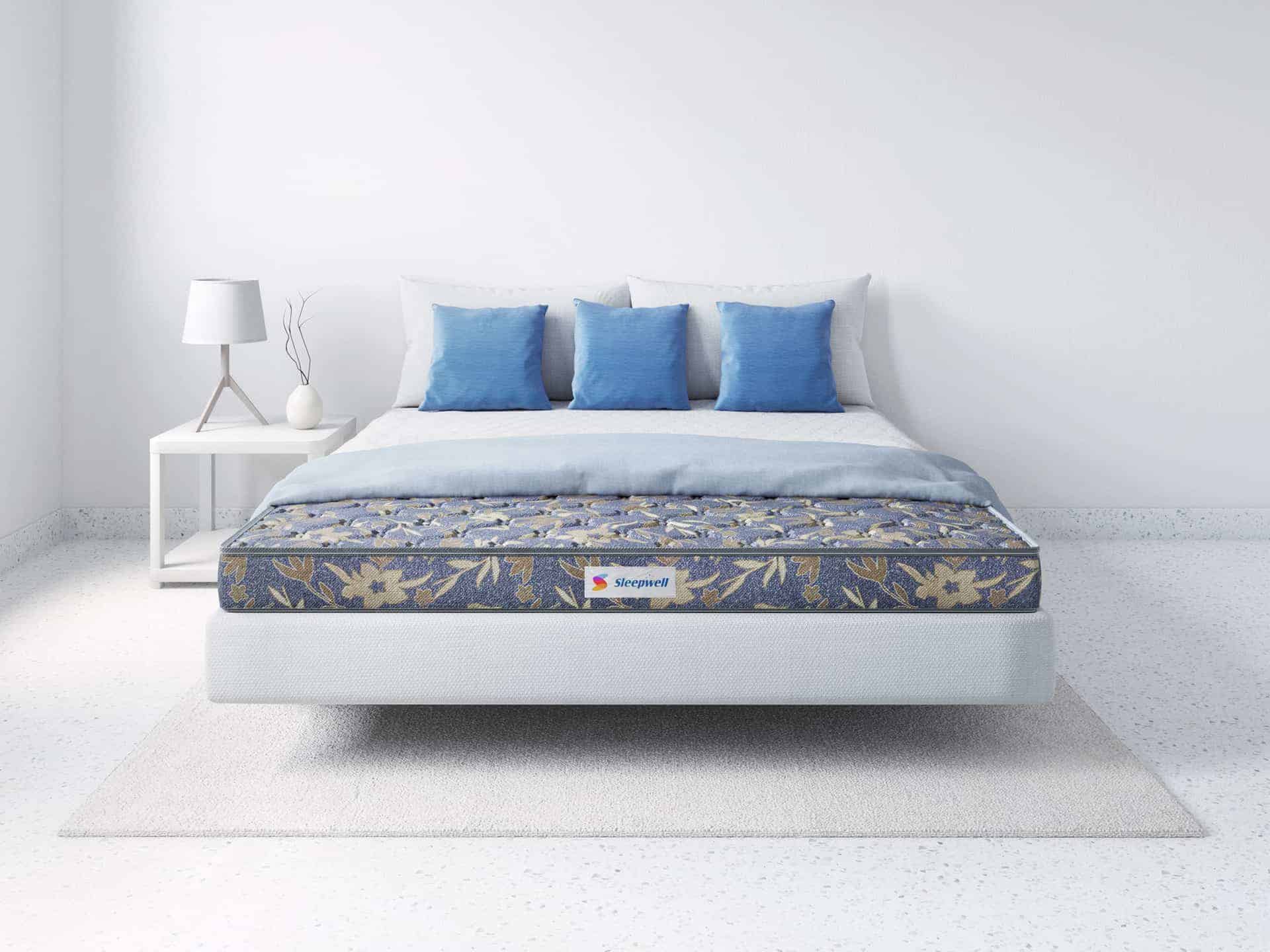 Spinetech Air Luxury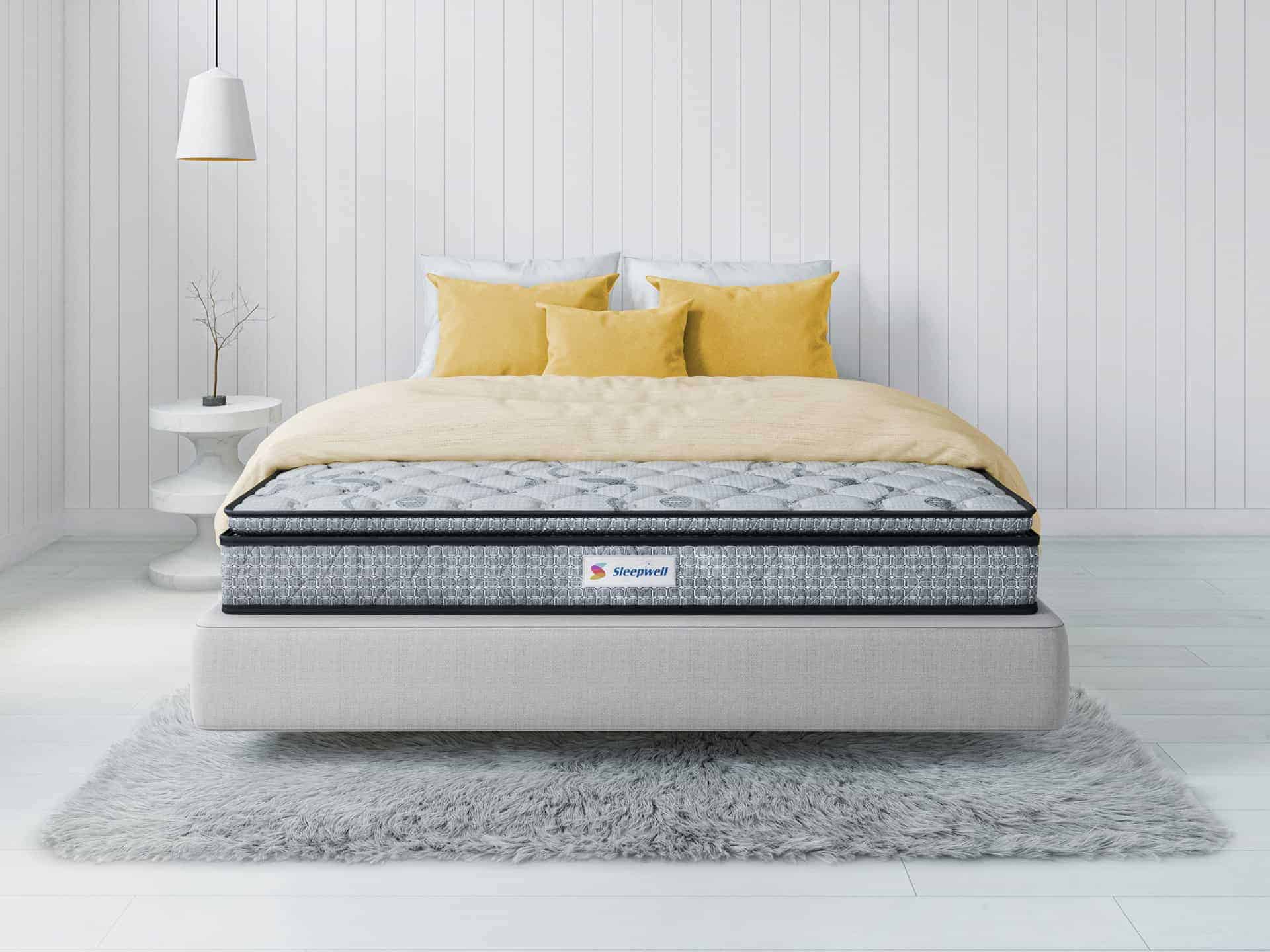 Contact information
Duroflex mattress, India
Overview
Duroflex started in India in 1963 and is regularly working towards new innovations. It is a research-backed and technology-led company in India that makes mattresses, protectors, pillows, and sleep tech options. They have some of the first and latest industry innovations and technology. The brand in India has three signature mattress ranges with reasonable prices, namely, Duropedic, Energise, and Natural Living.
Products offered by the mattress brand in India
Strength plus memory foam coir orthopedic mattress with Euro-top
Rise spring soft mattress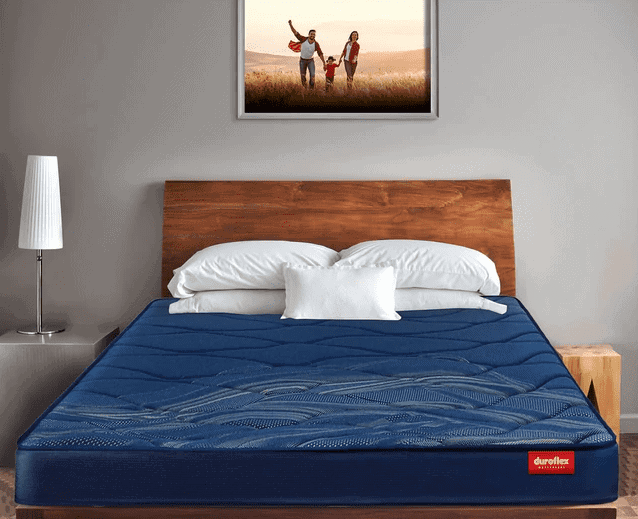 Contact information
Kurl-on mattress, India
Overview
This company easily falls among the top 10 best mattress companies in India for its good quality mattresses and ancillary products. The company manufactures the mattress in 126 different configurations. In India, this top mattress company has more than 10000 dealers, 9 manufacturing units in Karnataka, Orissa, Madhya Pradesh, Gujarat, and Uttaranchal, and 72 branch and stock points.
Products offered by the mattress brand in India
Convenio
Dream sleep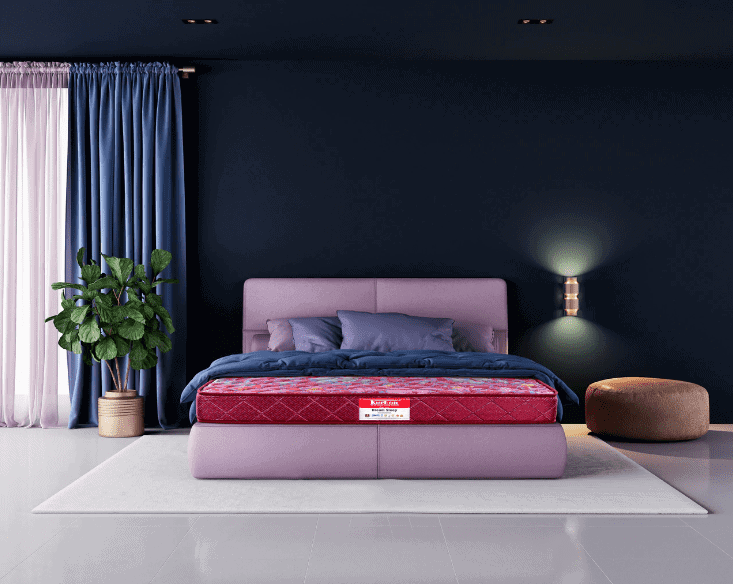 Contact information
Wakefit
Overview
Wakefit is one of the top 10 mattress brands in India. It was founded in 2016 by Chaitanya Ramalingegowda and Ankit Garg and has its headquarters in Bengaluru. The company first started with memory foam mattresses. Today, it includes different kinds of mattresses, pillows, mattress protectors, and bed frames. In December 2018, this company received funding from Sequoia Capital for research and development, worth $9 million.
Products offered by the mattress brand in India
Wakefit Xtra snooze grid mattress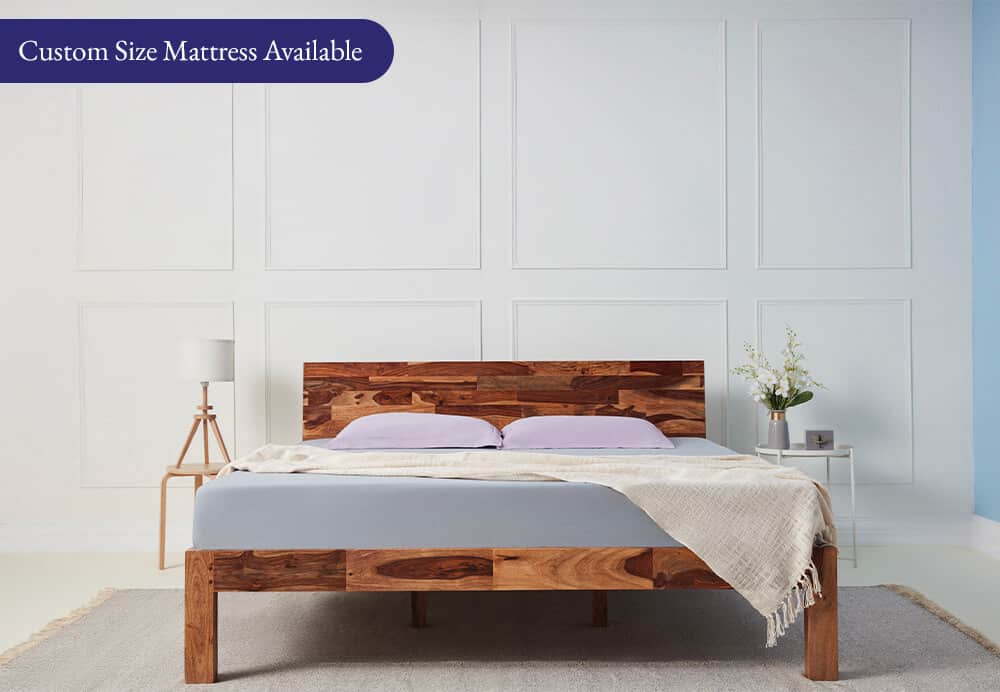 Wakefit dual comfort mattress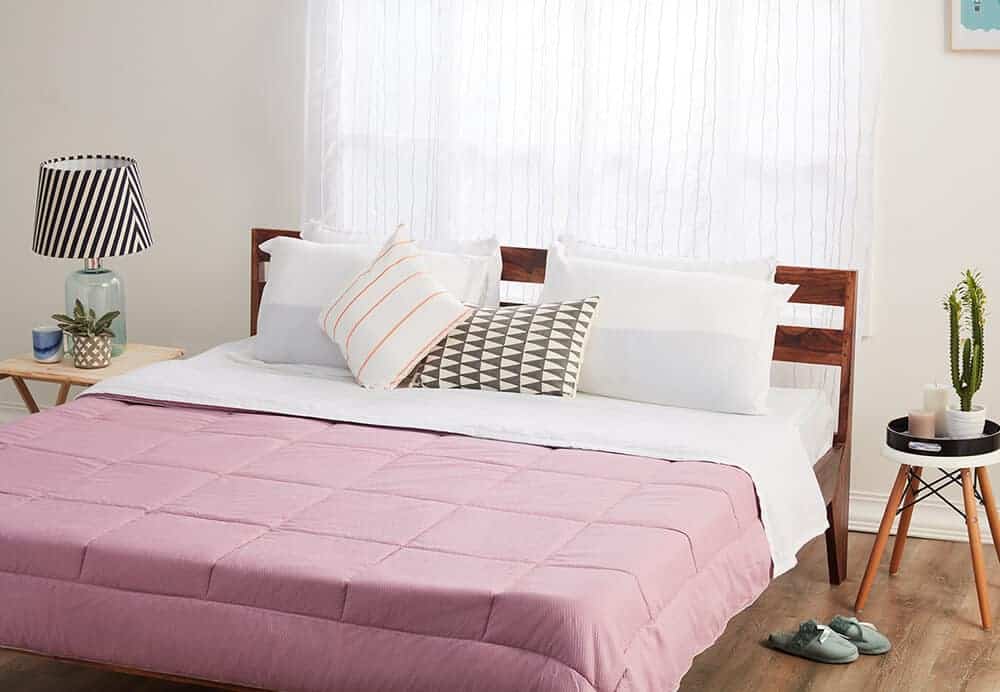 Contact information
SleepyCat
Overview
SleepyCat is a startup company in Kolkata which was founded by Kabir Siddiq in 2017. The mattresses of this company in India are unique due to the use of automated compression technology. These mattresses are compressed, which leads to these fitting into a small box. The company has a wide range of foam mattresses, spring mattresses, orthopedic mattresses, etc. Due to its price and technology, this company counts among the best mattress brands in India.
Products offered by the mattress brand in India
Ultima mattress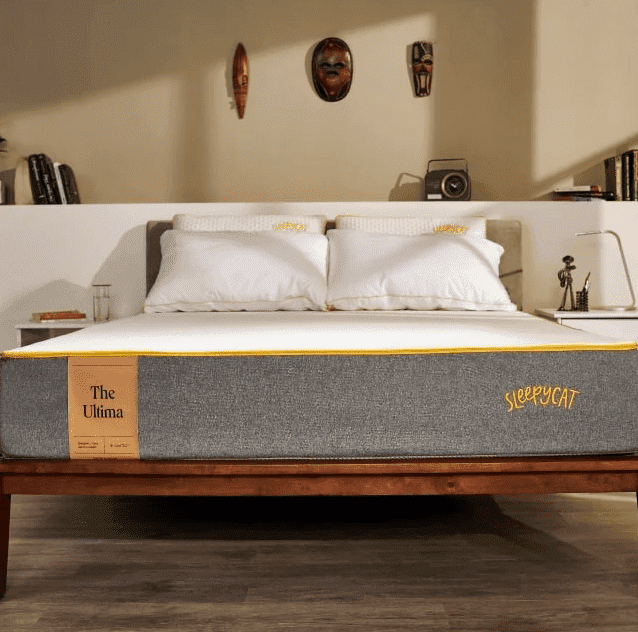 Hybrid latex mattress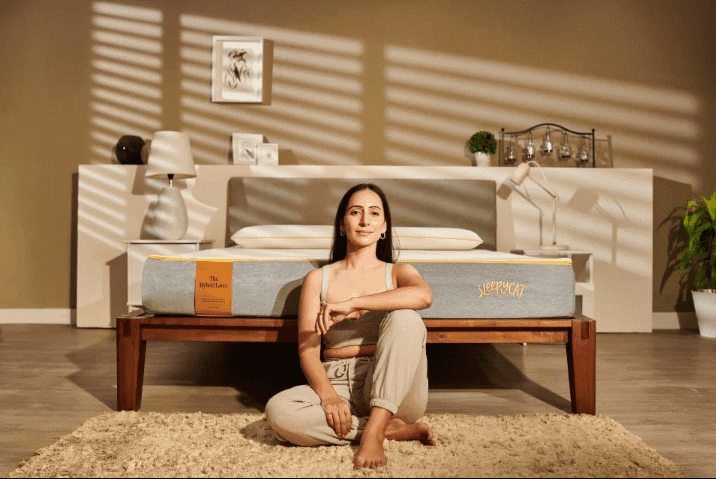 Contact information
Springwel
Overview
Springwel Mattresses Private Limited is one of the top 10 mattress brands in India due to its Spring Mattress technology. Their mattresses provide better sleep solutions and premium sleep products. The company's mattresses are widely used in hotels, corporate houses, celebrities, and also by certain government and private institutions. They have an exclusive range of mattresses, namely, Royale Retreat, Value Series, Orthopedic Series, Prestige Collection, Club Class Collection, and PUF Series.
Products offered by the mattress brand in India
Comfort Advance – Bonnell spring mattress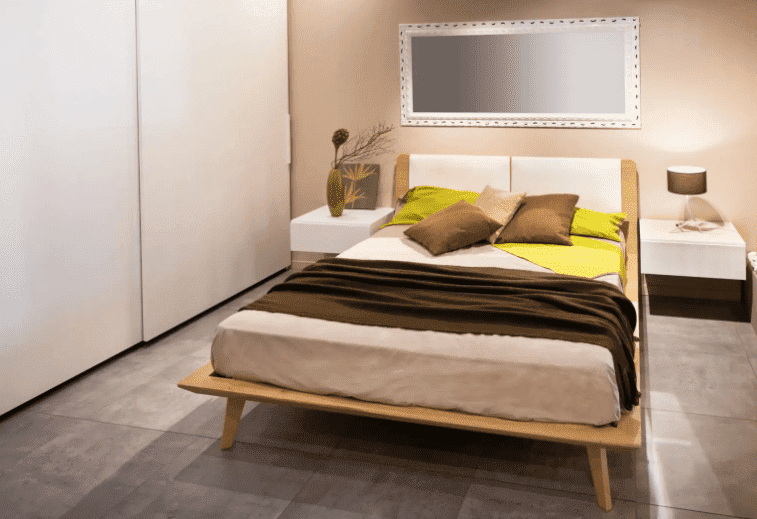 Orthopedic memory foam mattress

Contact information
Nilkamal
Overview
Nilkamal is mainly a plastic furniture company that is quite famous in India. In addition to furniture, this brand also has a good reputation in mattresses. This company has helped decorate the interiors of many Indian homes. Nilkamal has 30,000 dealers across the country.  The mattress brand in India has a wide range of coir, spring, and foam mattresses at good price.
Products offered by the mattress brand in India
Nilkamal ortho comfort 6″ Bonnell spring medium-firm mattress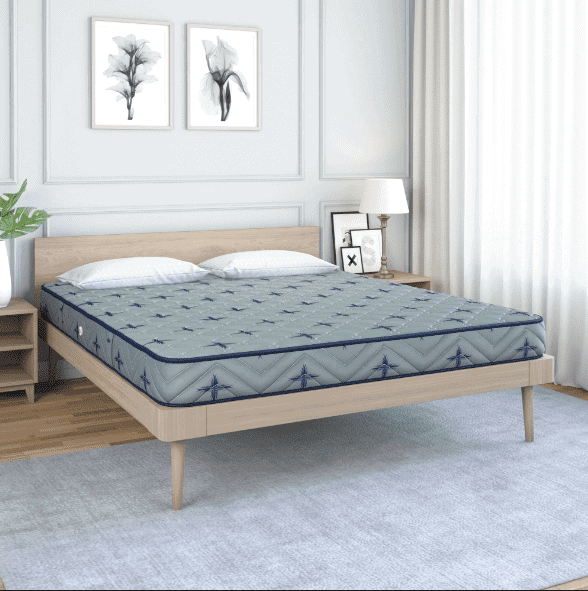 Nilkamal cushy 5″ foam medium-firm mattress
Contact information
Sleepyhead
Overview
Sleepyhead is a modern mattress brand in India that started in 2017. It has a 100-night free trial policy and a bed-in-a-box concept. This mattress company is one of the top 10 brands in India due to its innovative and beautiful mattresses at a reasonable price. Other than mattresses, this company also has home lifestyle products like furniture and home decor.
Products offered by the mattress brand in India
Laxe – natural latex mattress
Original – orthopedic memory foam mattress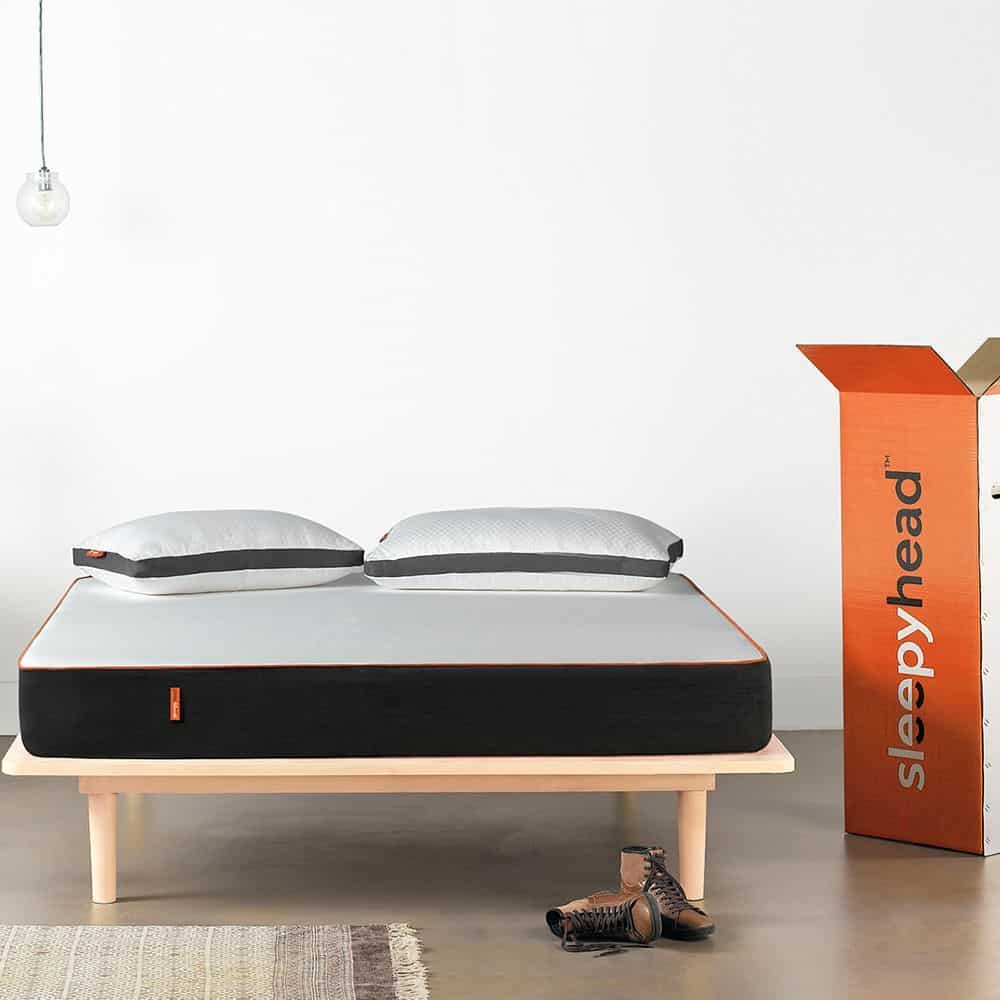 Contact information
Dreamzee
Overview
The product range of Dreamzee includes natural latex mattresses, foam mattresses, and mattress accessories. The products of this company are of good quality at reasonable prices. This company was awarded the 'Top 10000 Selling Partner Club' in 2019 by Amazon. The unique technology and price of this mattress brand in India have helped the company to keep up with the competition.
Products offered by the mattress brand in India
Dreamzee Vilasa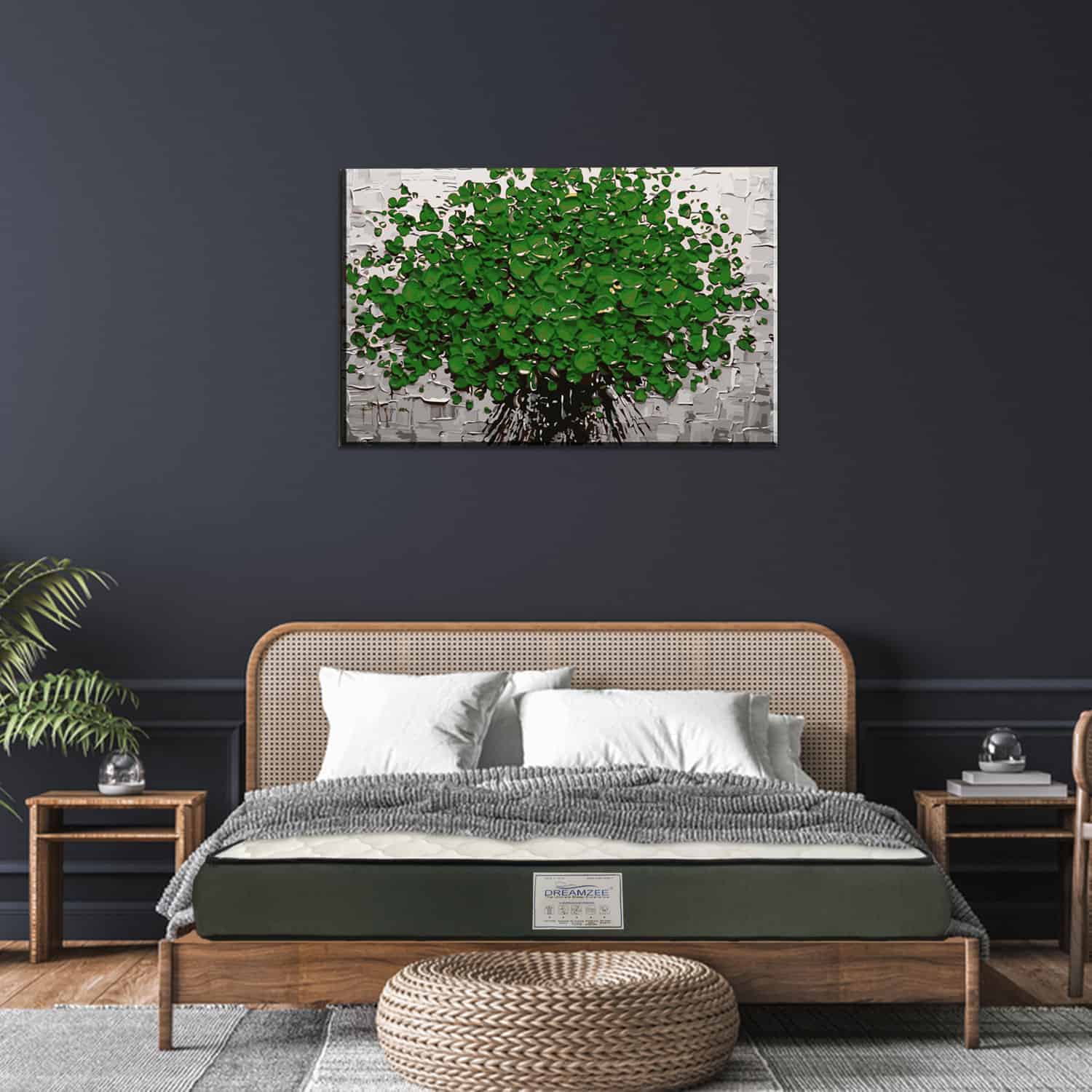 Dreamzee Elevate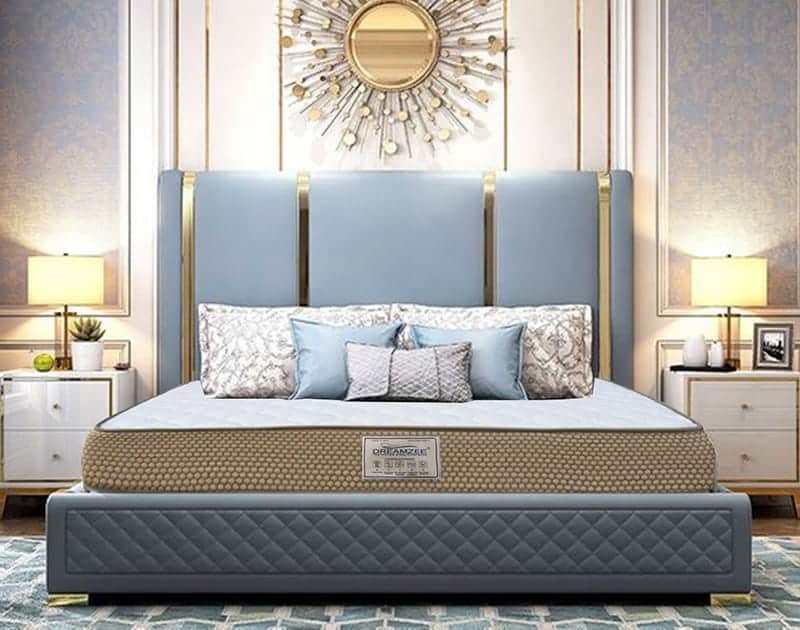 Contact information
Conclusion
One of the reasons that may be causing pain in your body is the way you sleep. So, the kind of mattress you use for sleeping every night plays a very important role in maintaining your health. Other than offering comfort and support, a good mattress will also maintain your spinal alignment.
If you prefer a softer mattress, a memory foam one will give you the comfort you need. However, if you want more support for your body weight, a spring mattress may be the best option for you. A hybrid mattress is also a comfortable choice since it is a combination of both spring mattresses and foam mattresses.
The typical lifespan of a mattress lies between 7 to 10 years. Depending on the physical condition of the users, you can either opt for a hard, medium, or soft mattress from the list of these best top 10 mattress brands in India with price. While a hard mattress is more comfortable for people not experiencing pain, a softer one is a better option for people with pain issues.
Every individual has different needs when it comes to choosing a mattress. Also, the market is flooded with various brands of mattresses that claim to be the best. So, it becomes very difficult for the buyer to choose from them. However, you can take a look at the above-mentioned options in the article and select wisely. We have found that the brands like Sleepwell, Duroflex, Wakefit, and more belong to the list of the top 10 mattress brands with the best prices in India. Now that you are packed with all the necessary information, you are ready to make the perfect choice of mattress!
*The featured image used in this article is from Forbes
[vvsmustread]