Access control systems offer a way to provide access only to people authorized by the administrator. These systems offer a solution for selective restriction of people entering the place. So, housing developers and businesses are now opting for door electronic access control systems and models.
The traditional deadbolt lock is slowly losing relevance in our modern society. So, people now want a "smart" substitute for allowing and restricting the entrance of people into their space. Thus, the solution has come in the form of access control systems for doors.
In simple words, an "access control system" allows entrance to a physical property to a limited number of people. Consequently, it also denies entry to people not authorized to be there. Thus, this physical property can be a residential property, a commercial building, or even a single room.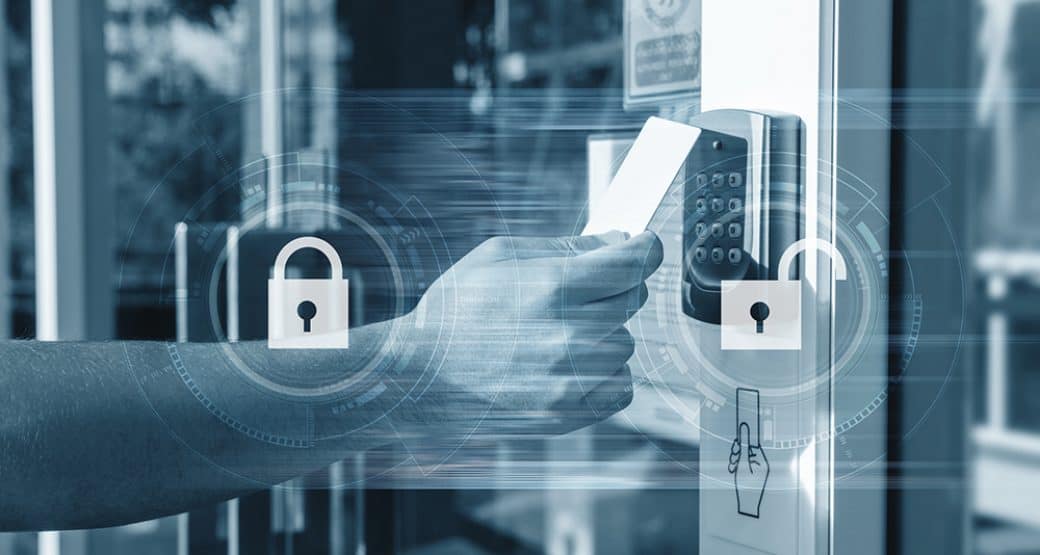 Earlier, security personnel and mechanical locks were the only available security measures. But, rapid technological advancement has provided another means to secure a physical area: access control systems. Thus, the older measures can work within this system of access control. As a result, buildings are becoming more secure.
Types of Access Control Systems for Doors
Access Control Systems come in many types depending on their application.
In discretionary access control, the user exercises control of all the programs and files in the system. Also, it requires just one method of access to open all doors or entrances.
In mandatory access control, a hardware component or a software component restricts access. So, for example, a password or a key card is the means of gaining access.
In role-based access control, the "role" of a person is the most important aspect. Users have assigned roles. So, on the basis of these roles, the system allows or denies entry to a person.
Thus, role-based access control is a user-friendly mode. Here, administrators can centrally manage and administer roles.
Automatic Door Closers
Automation is the current trend in the building industry. Also, everyone wants more ease of functioning in their busy day-to-day lives. In such a high-stakes world, automation makes optimum use of technology. It saves time, money as well as energy.
Automatic doors equipped with sensors offer a lot of advantages. Also, installing automatic door closers (also called door openers) reduces overhead costs, increases productivity and reliability, and enhances security.
People want to invest in an automatic door system that can be monitored. Precise and consistent systems that provide easy access are becoming popular all over the world.
How Automatic Door Closers Work in Access Control Systems
There are parameters for granting or withholding access control in the model of the automatic door. These parameters are:
the name or the position of a person
where they are allowed to enter and exit
when they are allowed to enter or exit
Single Factor Authentication Access Control  Model
There are several limitations to the mechanical lock and key. Electronic Access Control can overcome these limitations. In access control systems, credentials take the place of mechanical keys.
Now, the electric control system allows or disallows entrance on the basis of the credentials required. If the credentials are valid, it allows access. It grants access to a specific time window. The system records entries and exits electronically via electronic access control.
In case the presented credentials don't match the requirements, the admin denies access. The system records this security breach. The access control system also monitors any attempts to forcefully get through the entrance. If this happens, the system activates security alarms.
The electronic access control reader scans the presented credential and sends the contained information, like a series of numbers, to a control panel processor. This control panel compares the information of the access control model on the credential to a digital list of access control. On the basis of this access control list, it grants or denies the access request. This is called single-factor authentication.
Two-Factor Authentication Access Control Model
To make access control more secure, the system may use a two-factor authentication access control model. To gain access control, this model requires a second factor in addition to the credential. This second factor is usually a pin or a biometric input like fingerprints. The biometrics access control systems are a popular choice in the industry.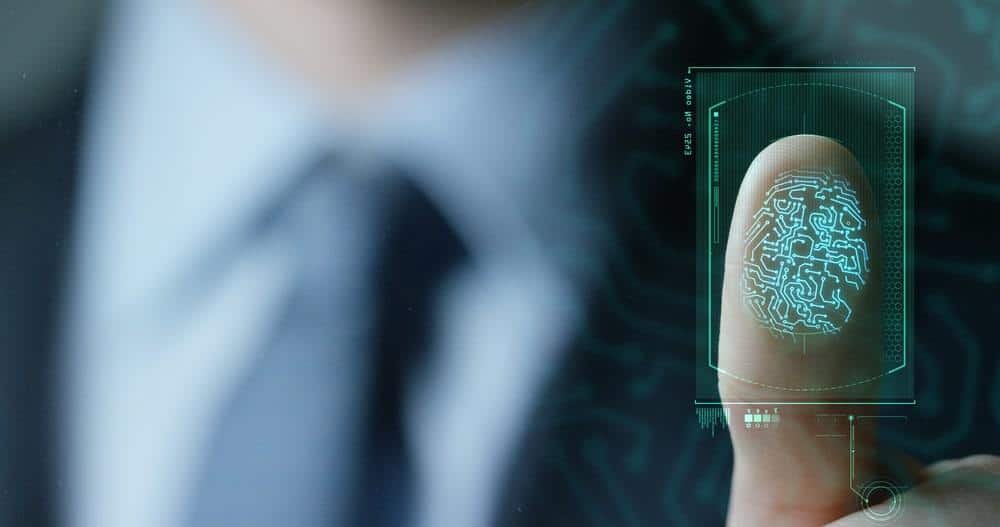 Types of Automatic Doors for Access Control Systems
An automatic door system is very beneficial, particularly in places that experience plenty of people on a daily basis. Access control systems for doors are used everywhere from hospitals and malls to homes and personal offices. An automatic door system can help in easing movement and increasing security. There are several types of automatic doors that provide entrance access solutions:
Automatic Sliding Doors
Automatic Sliding Doors are for two-way or directional traffic. These doors are available in telescopic slides, bi-part slides, and single slide configurations.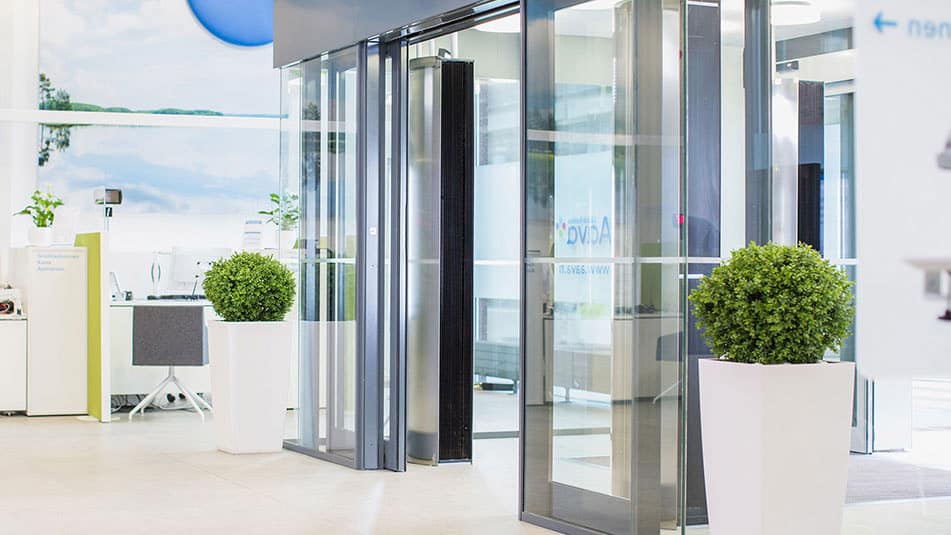 Usually, automatic sliding doors are supplied as whole packages. They are surface-mounted or concealed overhead. Slide doors normally incorporate a sliding door panel, operator, header, carrier wheels, jambs, track, lock, and activation system.
Automatic Swinging Doors
Automatic Swinging Doors are usually directional and used for narrow passages. They also come as a complete package. They can be installed overhead or mounted on the surface for push-and-pull usage. Swing doors are designed for single, pair, or double doorway applications.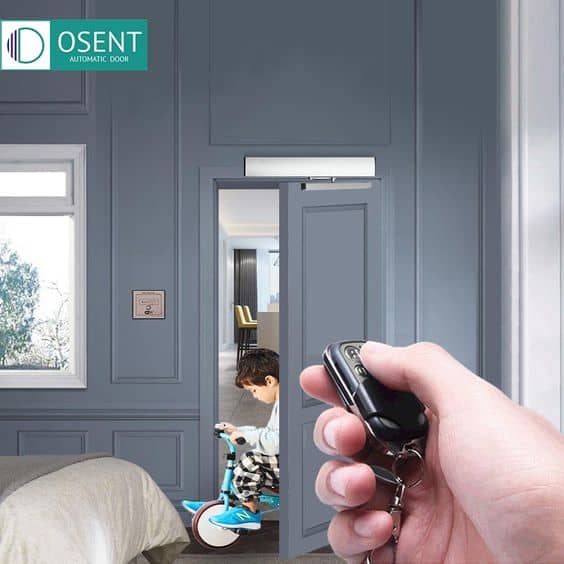 As a full package, this system includes an operator, lock, header, door panel, jambs, guide rails, finger protection, and safety system. It also provides an operator with a drive arm and header. It offers a suitable activation and security system.
Automatic Folding Doors
Small spaces require the installation of automatic folding doors. Also, these doors come in either bi-fold or single-fold arrangements. Pedestrians can move in either direction through the same opening.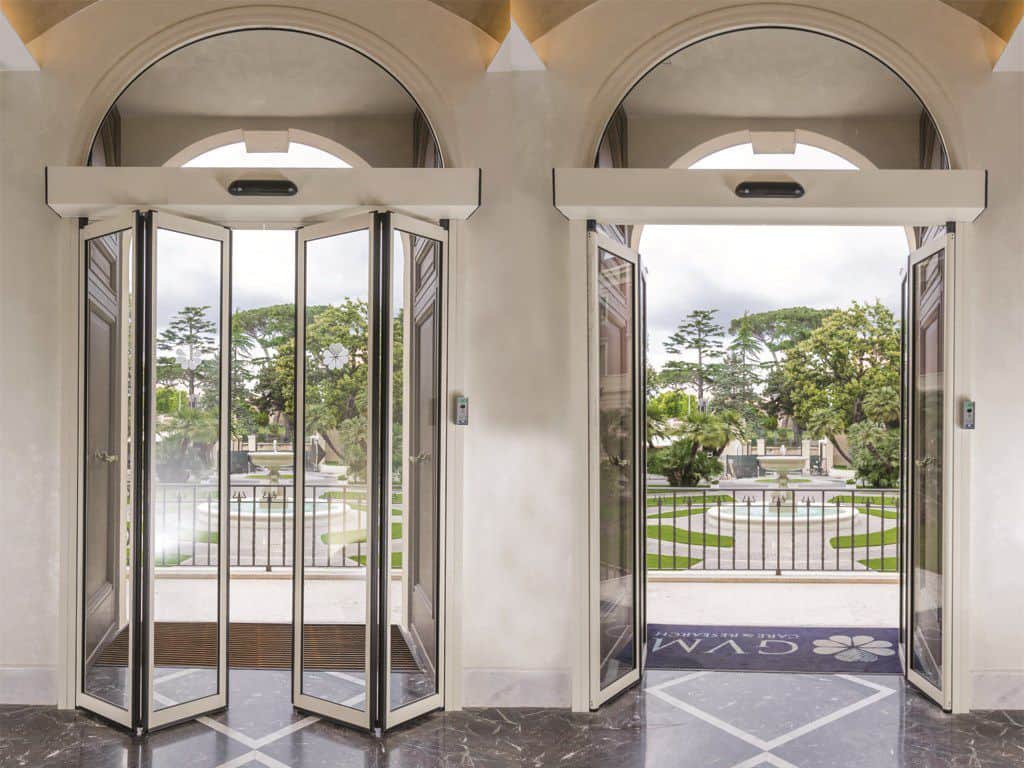 Automatic folding doors come as whole packages comprising the door panels, header, operator, pivot hardware, guide rails, safety system, and lock.
Low Energy Swinging Doors
A push plate can initiate low-energy swinging doors. Also, manual operation can also work depending upon the preference. They are available in single, pair, and double doors.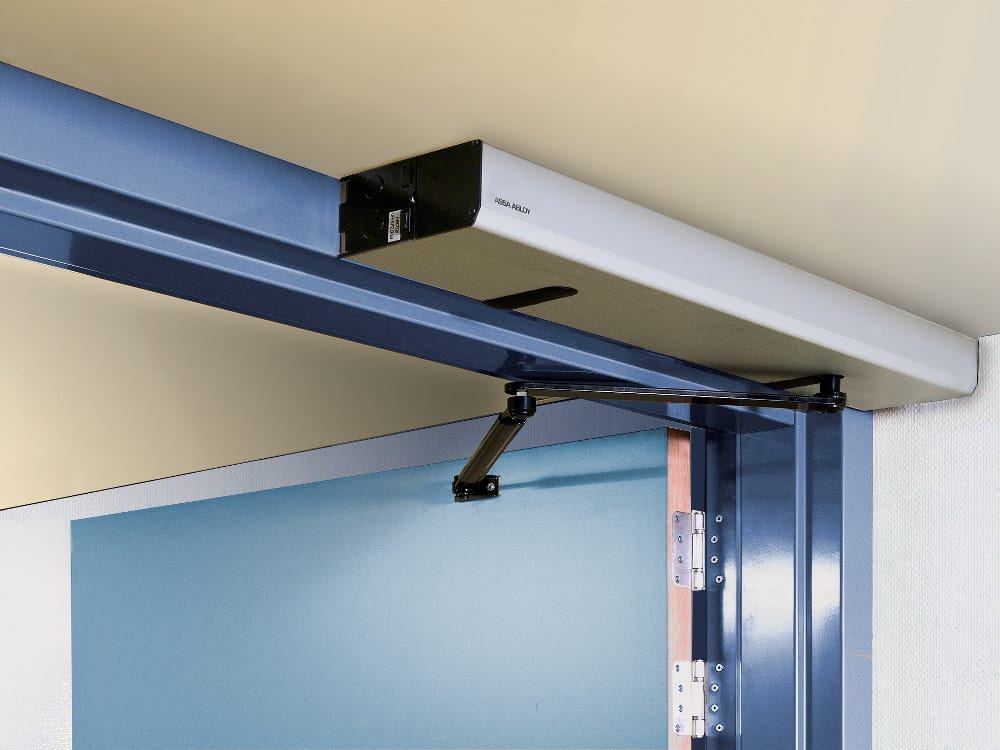 They come in single, pair, or double passage configurations.
Automatic Revolving Doors for Access Control Systems
Automatic revolving doors are used in areas that attract a huge number of people. Also, the traffic is heavy as they allow people to come in and go out at the same time. So, the doors prevent drafts of cold or hot winds. They also ensure significant savings on energy. Hence, they are cost-effective.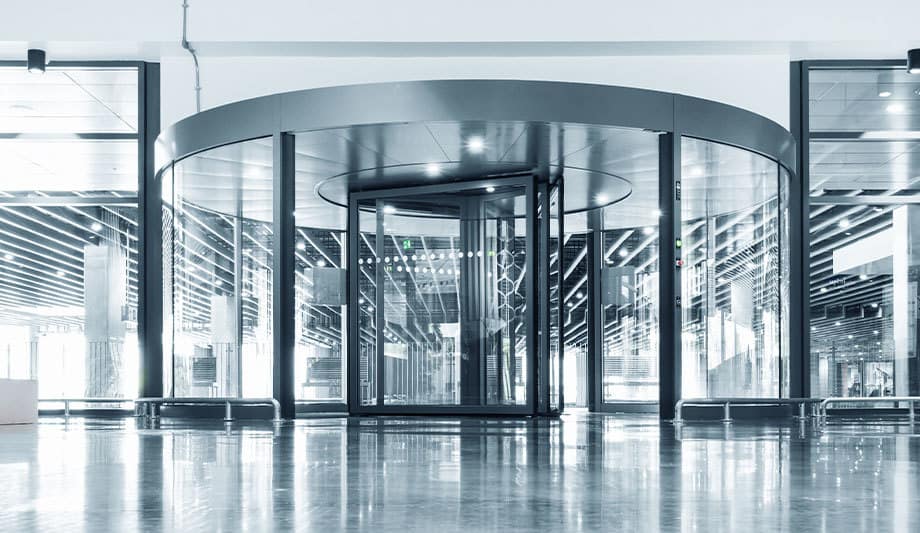 Automatic revolving doors are available as complete packages. Additionally, they come in two-wing, three-wing, and four-wing designs.
Future Scope of Access Control Systems in a Post-Covid World
The Coronavirus (Covid-19) has brought in a new era of door access control systems. So, the focus is now on making access control systems for doors completely free of touch.
It's a crucial time to pay attention to health and hygiene in residential and commercial buildings. Also, gloves do not ensure complete safety. So, opening doors requires contact with door handles or biometrics access control systems. Thus, it is important to reduce contact with any surface that may spread microbes.
Many people come in contact with door handles and elevator buttons regularly. So, if even a single Covid-positive person touches a door handle or an elevator button, they may infect several other people. Also, this can happen in any residential or commercial building.
The biometrics access control systems which are currently in place in most of our buildings require unavoidable contact with several surfaces. Also, technology cannot guarantee complete protection. But, reputed organizations like Dormakaba are now offering innovative solutions to reduce the risk of infection.
Minimizing contact with common-use surfaces can go a long way in preventing the spread of the virus. Besides, these access control systems for doors will also help in containing any future outbreaks.
The areas of focus while making our buildings safer are:
The Main Entrance
The main entrance doors have a high frequency of usage, as they are the first access point of entry for everyone entering the building. Also, installing a smart entrance solution ensures the free flow of people without compromising hygiene and energy consumption.
The Dormakaba entrance solution with Motion Radar senses movement and automatically opens the door.
The Elevator Entrance
It is important to secure the elevator entrance. The doors should open only for authorized individuals. As a result, access control devices generally control the doors. Thus, they open the doors automatically only for those with authorization.
If electronic access control is not essential at the entrance, a contactless Wave Switch can open the door automatically. So, a simple hand wave in front of the Dormakaba wave switch can activate these doors.
Meeting or Conference Rooms
Meeting rooms are important, as they are not only used by employees but also visitors and customers. So, ensuring proper hygiene of these doors gives a sense of comfort and confidence to the users.
The entrance solution with the Dormakaba Contactless Wave Switch or the Foot Pushbutton can make the door touch-free. Also, users can activate it by a simple hand wave or the press of a foot lever placed in front of the door.
Cabins
Cabin Rooms for individuals require an entrance solution that not only ensures hygiene but also offers the convenience of touch-free access.
The door can be activated by the Dormakaba entrance solution with a Remote Control. Also, this not only makes it easy to open the door but also gives control over people entering the room when you are not inside. So, while the Remote Control can be used to control the door from inside, the door can be also activated by an Access Control or a Wave Switch from outside.
Washrooms
The entrance of washrooms is prone to the spread of microbes. Also, common touchpoints, like the door handle used by people while leaving the washroom lead to the spread of microbes. Enabling touch-free access can prevent this.
Dormakaba Contactless Wave Switch activates the doors automatically by a simple hand wave. There is no need to touch any handle while leaving the toilet.
Conclusion
Access control system for doors is an important aspect of building automation. Thus, they provide ease of movement, reliability, and safety to various personal and commercial buildings.
Access control systems in hospitals restrict access to special wards or laboratories. Also, in offices, they allow entry only to the employees and pre-approved visitors.
Private schools as well as daycares install an access control system for doors to protect children. Also, in hotels and malls, these systems allow a steady flow of visitors.
A decade ago, a door access control system was a luxury. But, our world is increasingly becoming automation-friendly. Thus, an access control system for doors in buildings is a necessity.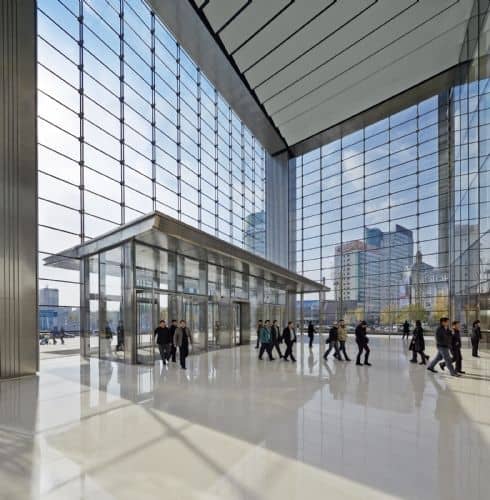 Automatic door systems come in many types, from automatic sliding doors to automatic revolving doors, according to the need of the architect or the property owner. So, they are usually available as whole packages from manufacturers.
Due to the outbreak of the pandemic, industry giants like Dormakaba and Assa Abloy are coming up with innovative touch-free solutions. Also, their aim is to minimize human contact with surfaces like door handles and elevator push buttons to reduce the spread of the Coronavirus.
In the future, door access control systems that don't require any contact between people and a high-risk surface will likely become the norm. Thus, they are convenient, reliable, and most importantly, hygienic.
Buildings like schools, offices, and hospitals installed with these systems would prevent the spread of infectious diseases. Also, even residential apartments should have an electronic access control system installation. Thus, the touch-free electronic door access control systems will lead us to a smarter, stronger, and better tomorrow.
Trade Fairs Which Provide The Latest Innovations in Door Access Control Systems
If you want to buy top-quality automation products from the best brands, click on the link given below to check your options and submit your inquiries:
For more details, contact below:
Email: mukul.jain@buildingandinteriors.com
Mobile: +91 99676 32127
[vvsmustread]