A well-known supplier of bathroom fittings, accessories, Goeka Bath fittings, which is also an OEM to established bathroom brands is now available for direct distribution to consumers. The manufacturer is more than 20 years old in this business and has factories in Bawana and GT Karnal road. If you want to become a bathroom accessories and fittings supply store, here's your chance! You can sell Goeka products at great price ranges in the wholesale market for bathroom fittings and accessories in Bangalore, Delhi, and all other parts of India.
In a globalized world, it is important to choose the right supply chain partners. Apart from having its own plants, Goeka also sources its extensive product range from world-class OEM companies which manufacture products for leading bathroom fittings brands in India and Europe.
So if you are a contractor, developer, architect, interior designer, or reseller (bathroom supply store owner, dealer, distributor), who are looking for high-quality bathroom/ CP fittings and bathroom accessories at highly competitive prices, please do contact us on the no. mentioned below.
In a few locations, Goeka solutions are already accessible from some of the best bathroom supply stores and sanitaryware retailers. Goeka is also looking to appoint distributors and dealers across unrepresented regions in India in order to expand its footprint across numerous cities.
Click here to see the Product Catalogue with MRP
Products by the bathroom fittings brand – Goeka for bathroom supply wholesale dealers and supply stores. 
2. Rain showers
6. Hand showers
8. Shower arms
10. Wall spouts
11. Angle valves
12. Bathroom sets
13. Glass shelves
14. Kitchen sinks
20. Waste couplings
22. Floor drainers
23. Bottle traps
24. Fixing solutions
25. Hand dryers and tissue paper holders
26. Soap dispensers
29. Allied items
A good bathroom supply store offers top-quality products in the market. Goeka Bath Essentials' products meet the requirements of all well-known Quality Management Systems for sanitary goods. High-Quality Standards are what distinguishes the brand as one of India's leading bathroom fittings and accessories manufacturers. If you want to become leading bathroom accessories and fitting supply store & dealer with the best price range in the wholesale market for bathroom fittings in Bangalore, Delhi, etc, here's your chance!
So, if you are interested in becoming Goeka bathroom supply store owners and dealers, or want to source products for your project, contact us at:
Phone: +91 9967632127
Email: support@buildingandinteriors.com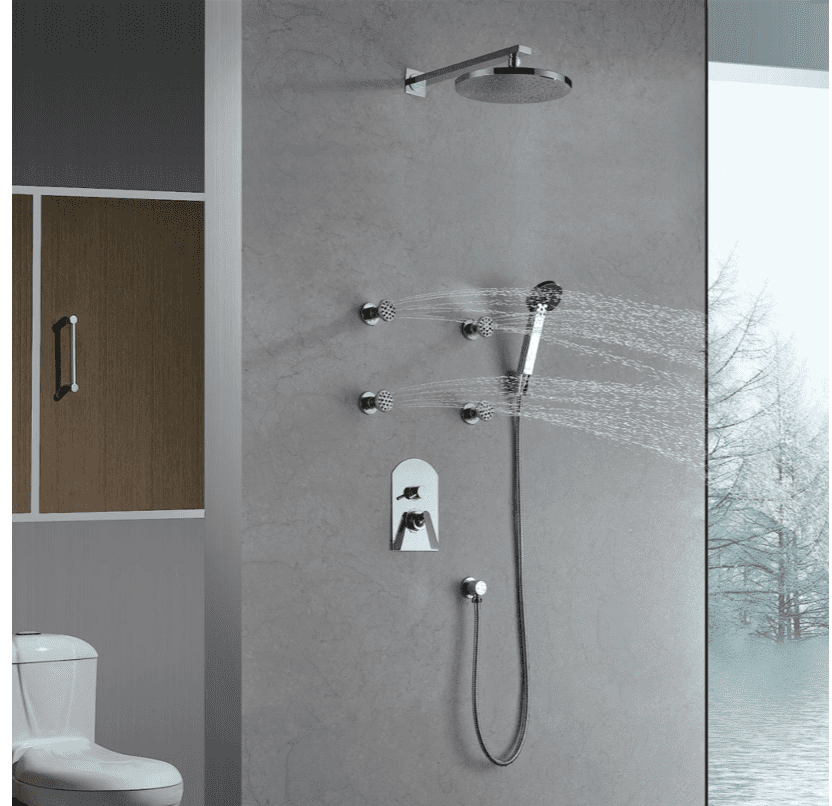 A bathroom shower is an intimate space where function and emotional design work in harmony, creating a personal oasis and act