Modern room door designs are so much more than just beautiful entrances. They have the potential to provide a structure and change the interiors adding a lot more to the design aspect than just a spectacular hardware piece like handle or molding. Whether a glass door, wooden door, Dutch door, French door, jali door, grill door, sliding door, pivoting door, or front door, choose a design that fits all your requirements.
Many interior designers prefer door systems that provide physical separation of the space without losing visual integrity. On the other hand, some designers choose concealed sliding door systems or movable walls to cleverly maximize space and add a modern touch at the same time.
Of late, door designs are not limited to the simple wooden doors that we are used to. The latest development in designing doors is the idea of making them more creative, decorative yet more concealed and flawless.
Therefore, no matter how you choose to design doors for your next project, it is important to customize them based on the preference of the homeowners as well as the installation area.
Consider this article as a guide to finding a large selection of door design inspiration for every room that will amplify your home in the blink of an eye.
Being the center of attention in any home, the living room connects all other rooms of the house. Therefore, the doors of the living room are an integral part of interior design.
For the living room doors, choose from innumerable options such as french doors, sliding doors, bi-fold doors, glazed doors, movable walls, partition doors, glass doors, or wooden doors.
Similar to the material, the texture and finishes can also be customized as per the preference of the homeowners.
Doors in the living room provide for ventilation and lighting as well. Thus, create a design and pattern that is warm and inviting. Moreover, to save up some space and make the area look bigger, you can always go for sliding doors.
Living room door #1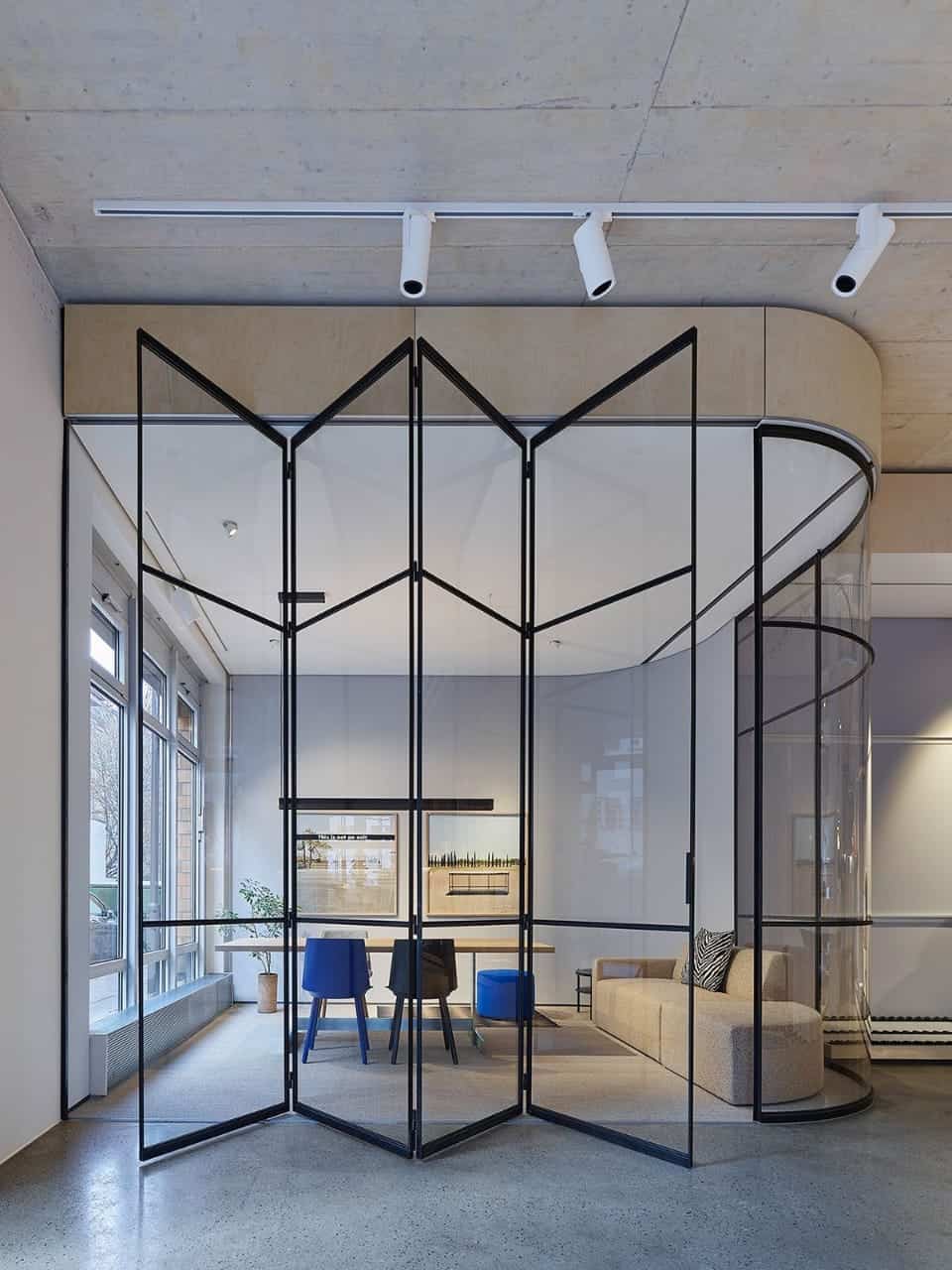 Image Source: Behance
Living room door #2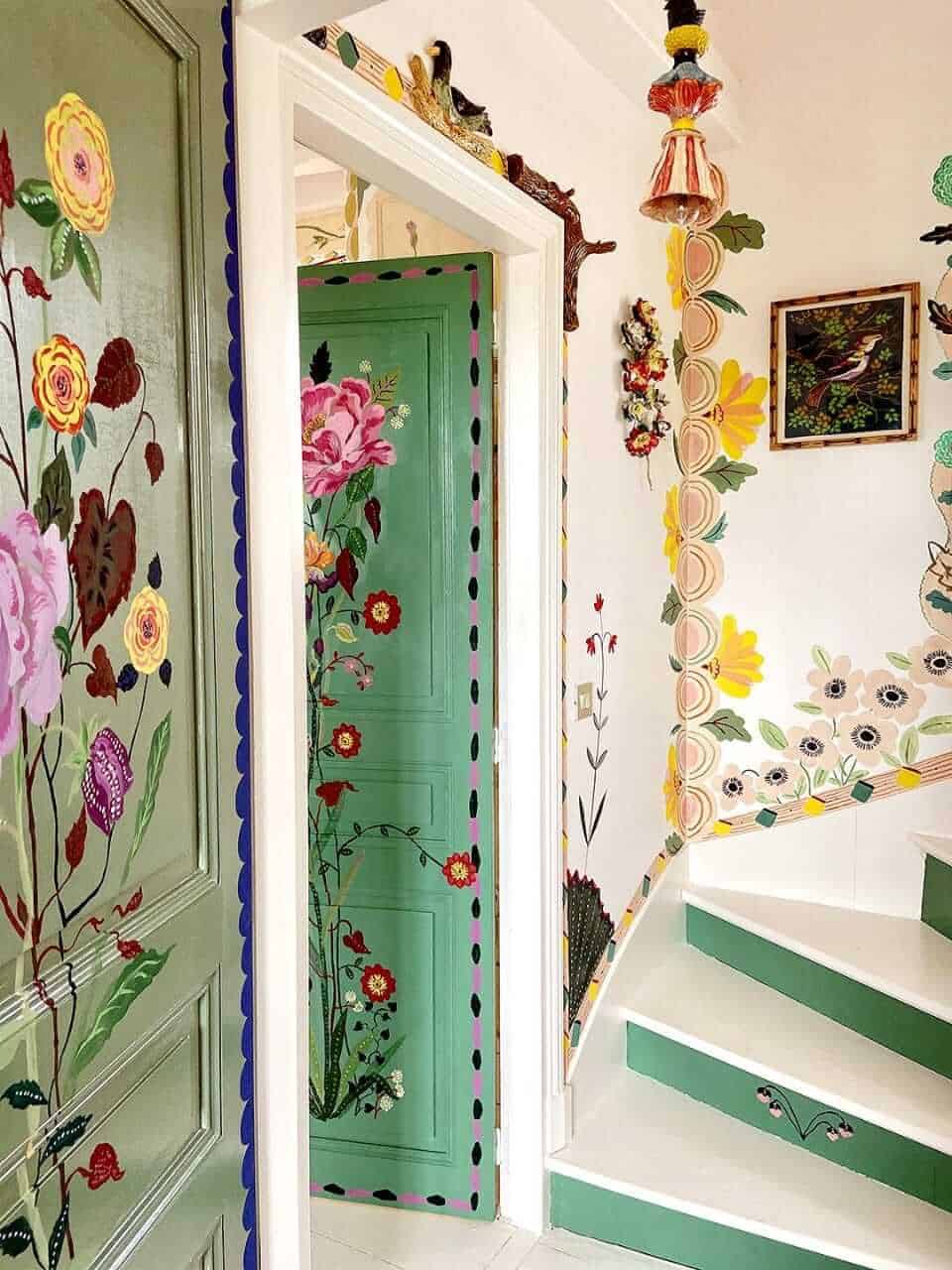 Image Source: Nathalie Lete
Living room door #3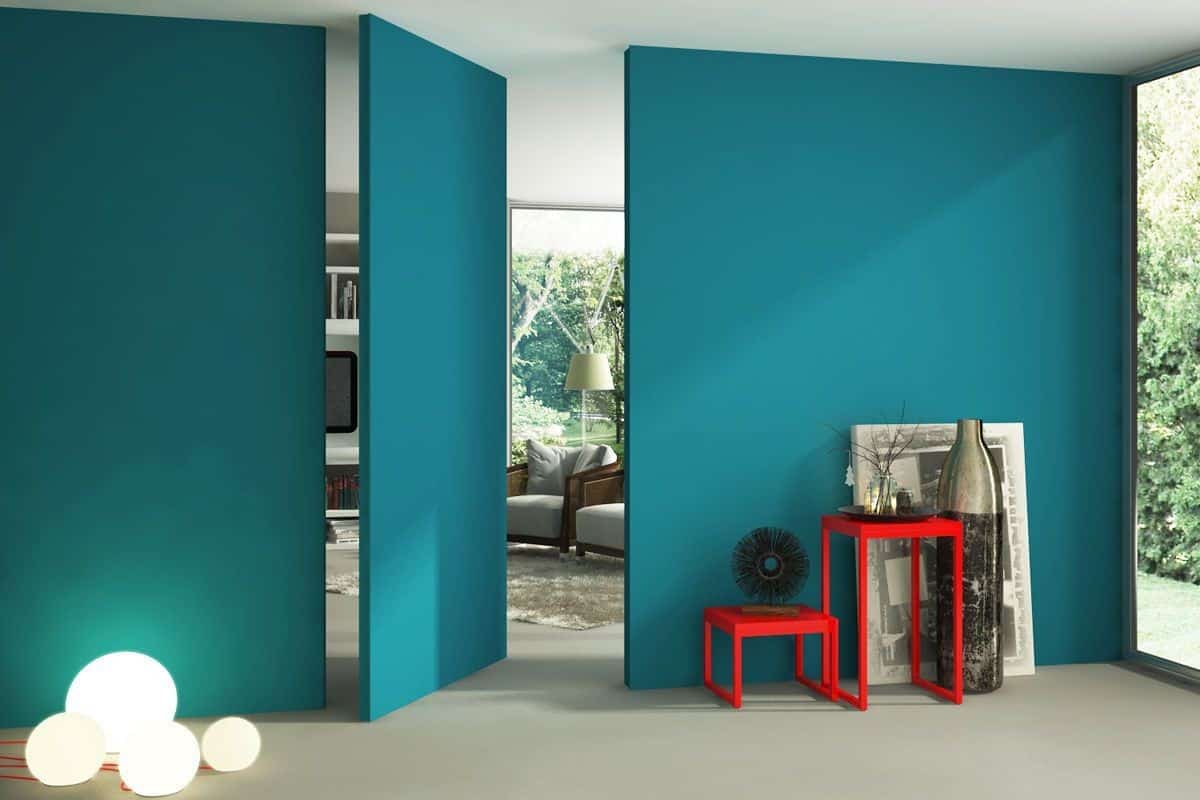 Image Source: Decor Facil
Living room door #4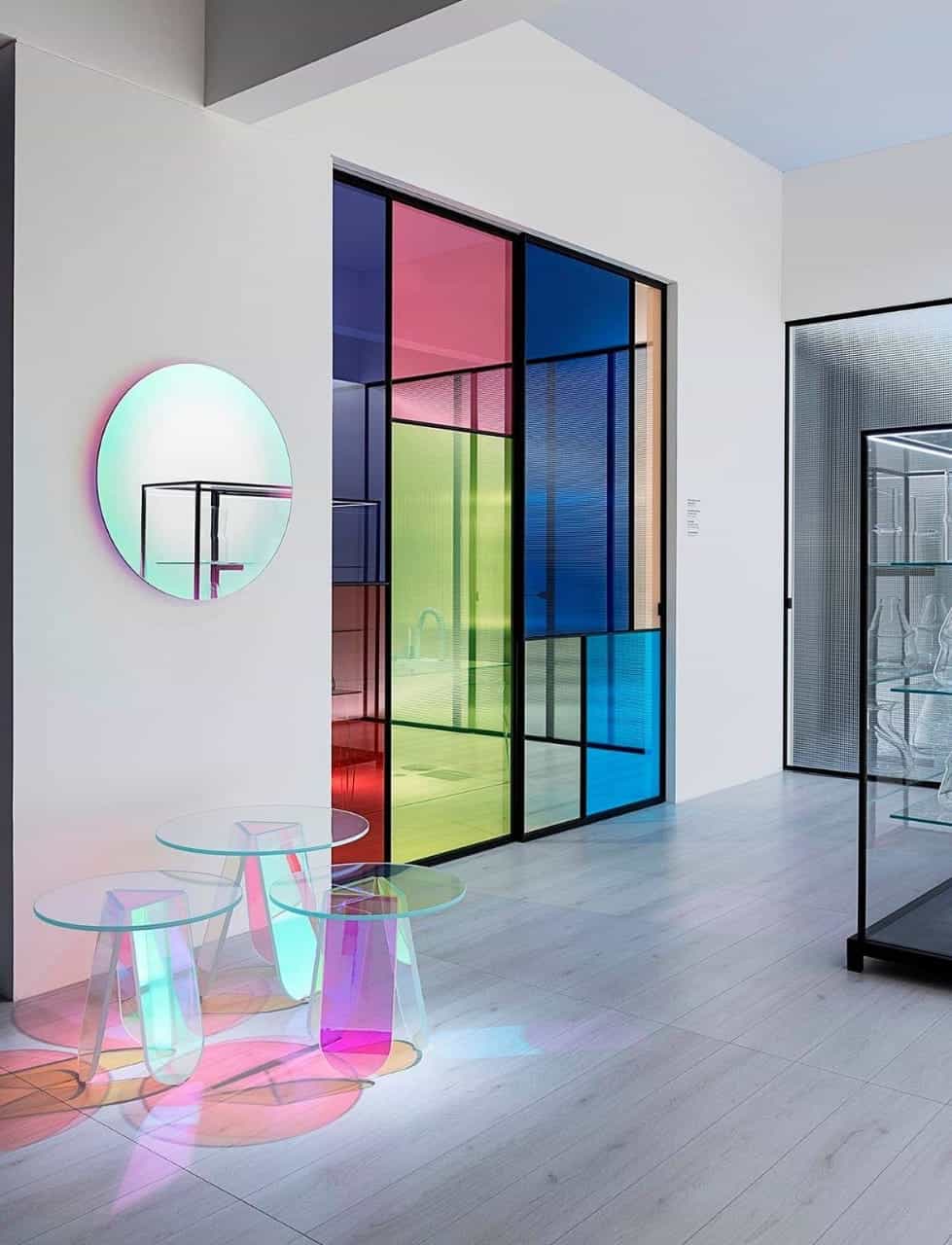 Image Source: Da Vinci Lifestyle
For the bedroom, you may be tempted to use almost any door and overlook its design. But, taking some time to select a room door that offers design functionality as well as beauty is well worth the investment.
While you may think that you only need a door for privacy, they also provide for aesthetics and functionality.
The two most popularly used doors in the bedroom, or in fact any interior space, are the flush doors and panel doors. Flush doors are necessarily flat doors without any major detailing or outstanding design element, whereas panel doors offer more visual appeal and details.
Pro tip: If noise is a major concern for you, choose a door that operates quietly. For this, opt for an STC-rated door. Higher the STC rating, the lesser the noise.
Bedroom door design #1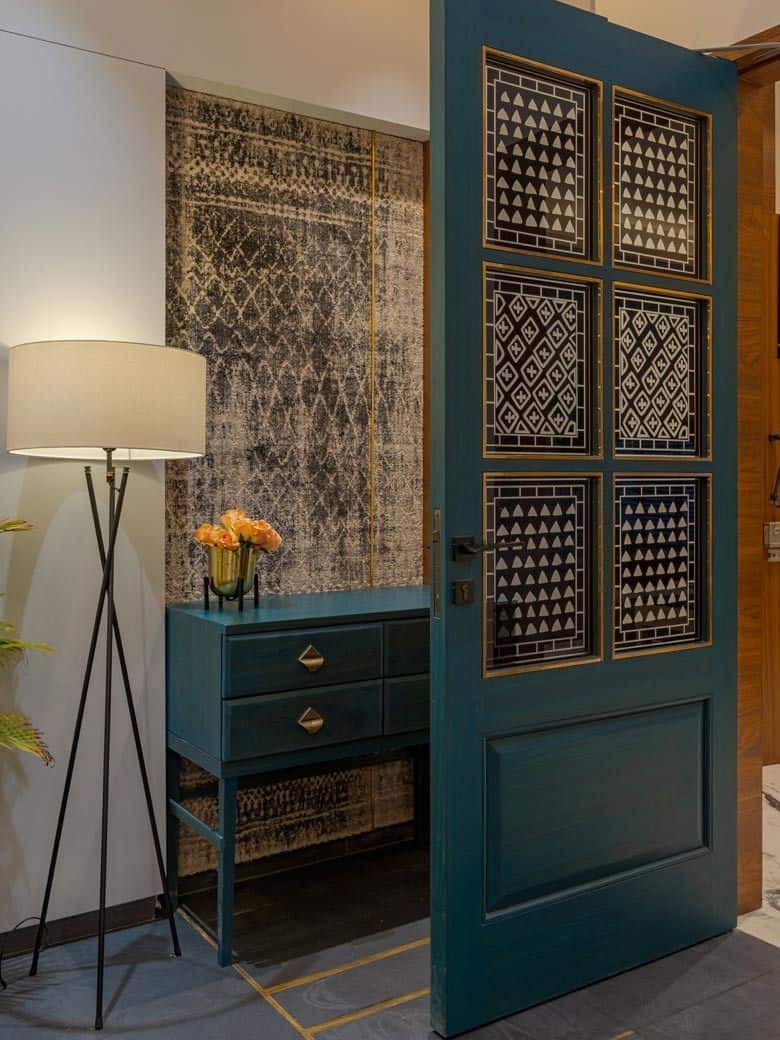 Image Source: Goodhomes India
Bedroom door design #2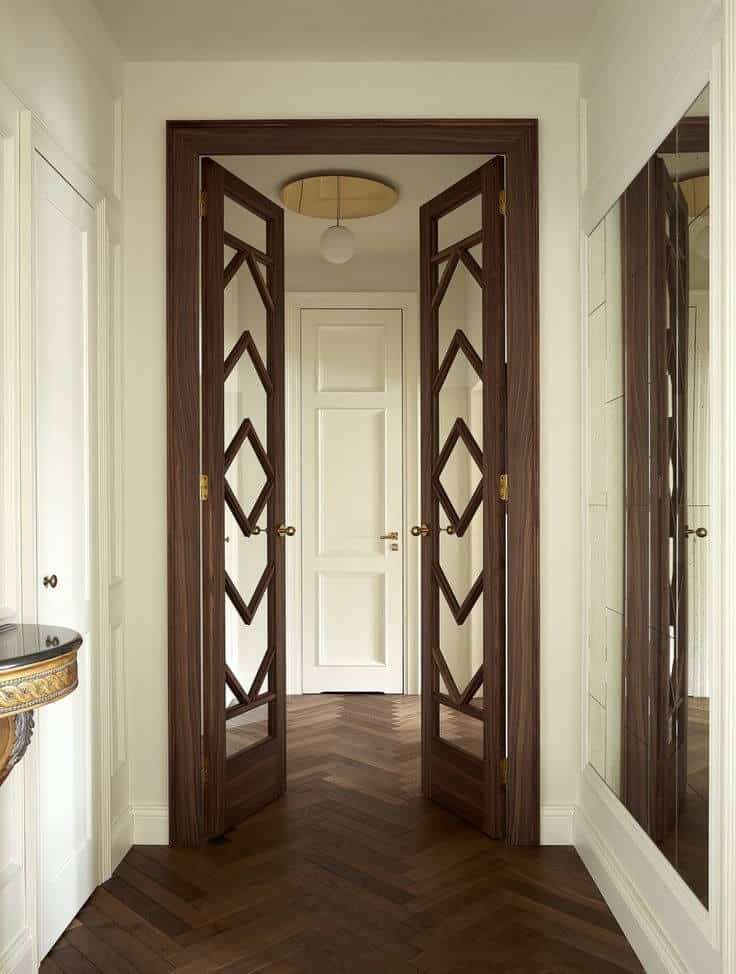 Image Source: Remodelista
Bedroom door design #3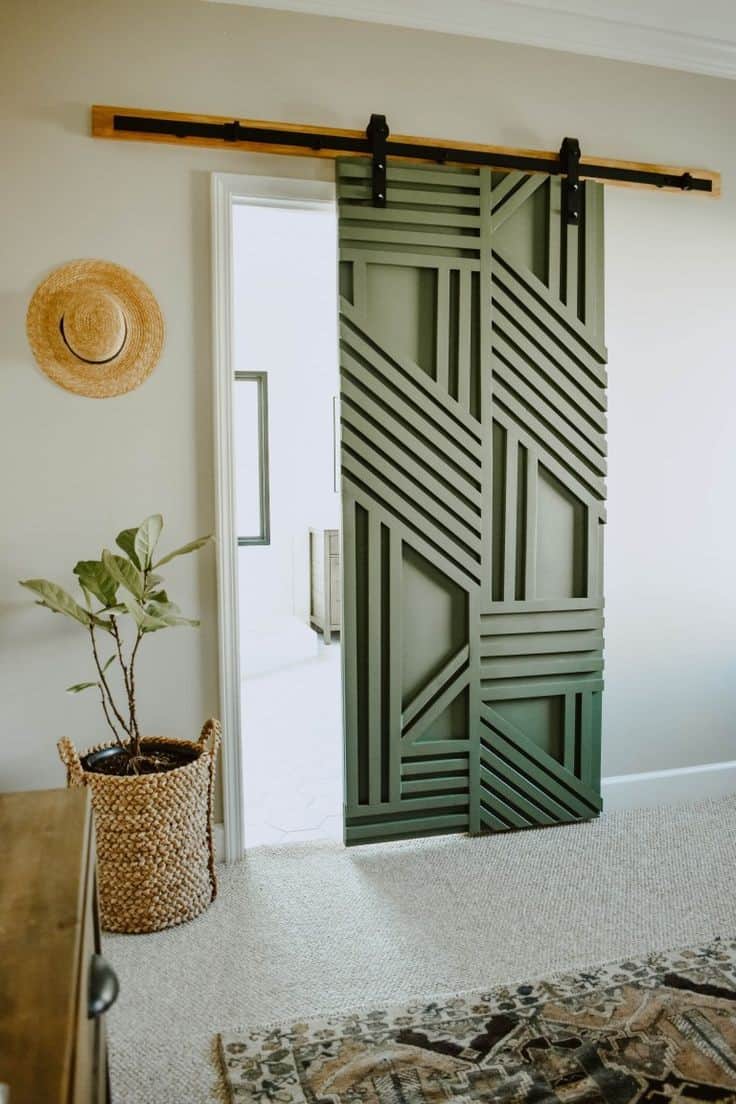 Image Source: House on Longwood Lane
Bedroom door design #4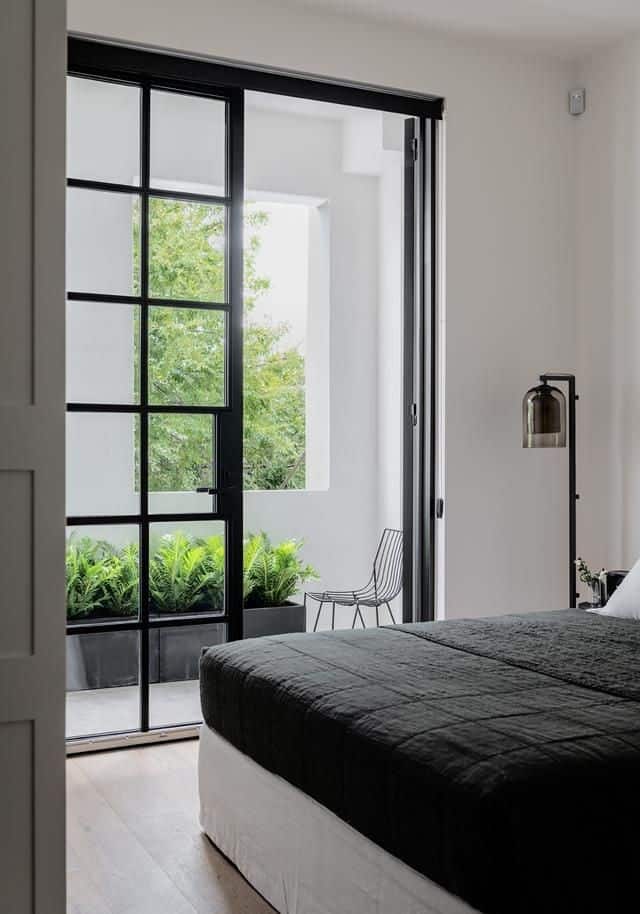 Image Source: Homes To Love AU
Knowing how important bathrooms are, it is quite upsetting to see how neglected they are when it comes to decor and accessories.
While many people use regular wooden doors to close the bathrooms, they end up looking worn out and warp over time. Therefore, you need bathroom doors that have the capability of resisting moisture and humidity.
An ideal room door is one that blends well with the interiors of your house and protects your privacy.
Depending on the structure and the placement of your bath area, there are various styles of doors you can choose from. However, if you are inclined towards glass doors, it is recommended to use frosted glass doors.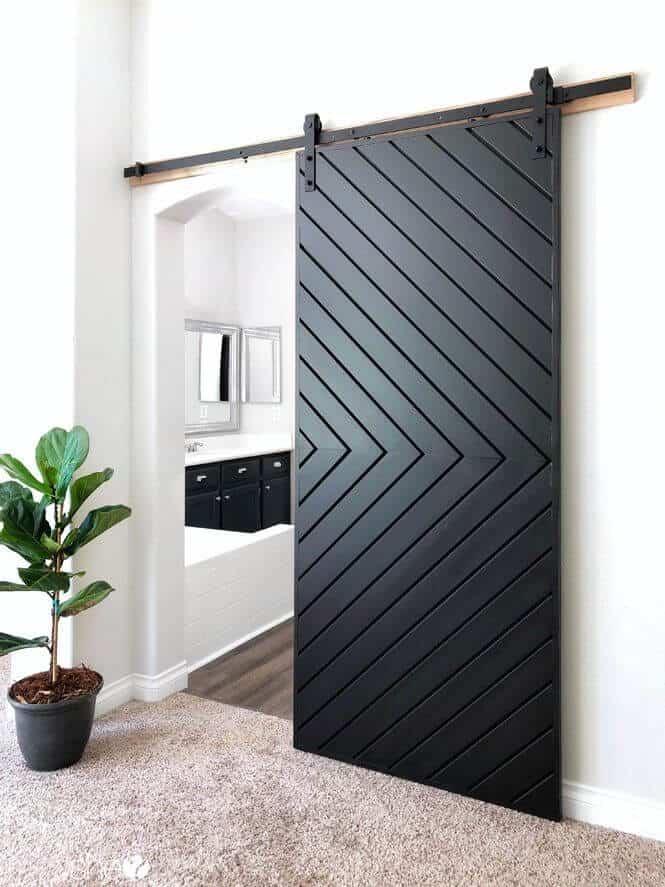 Image Source: How Does She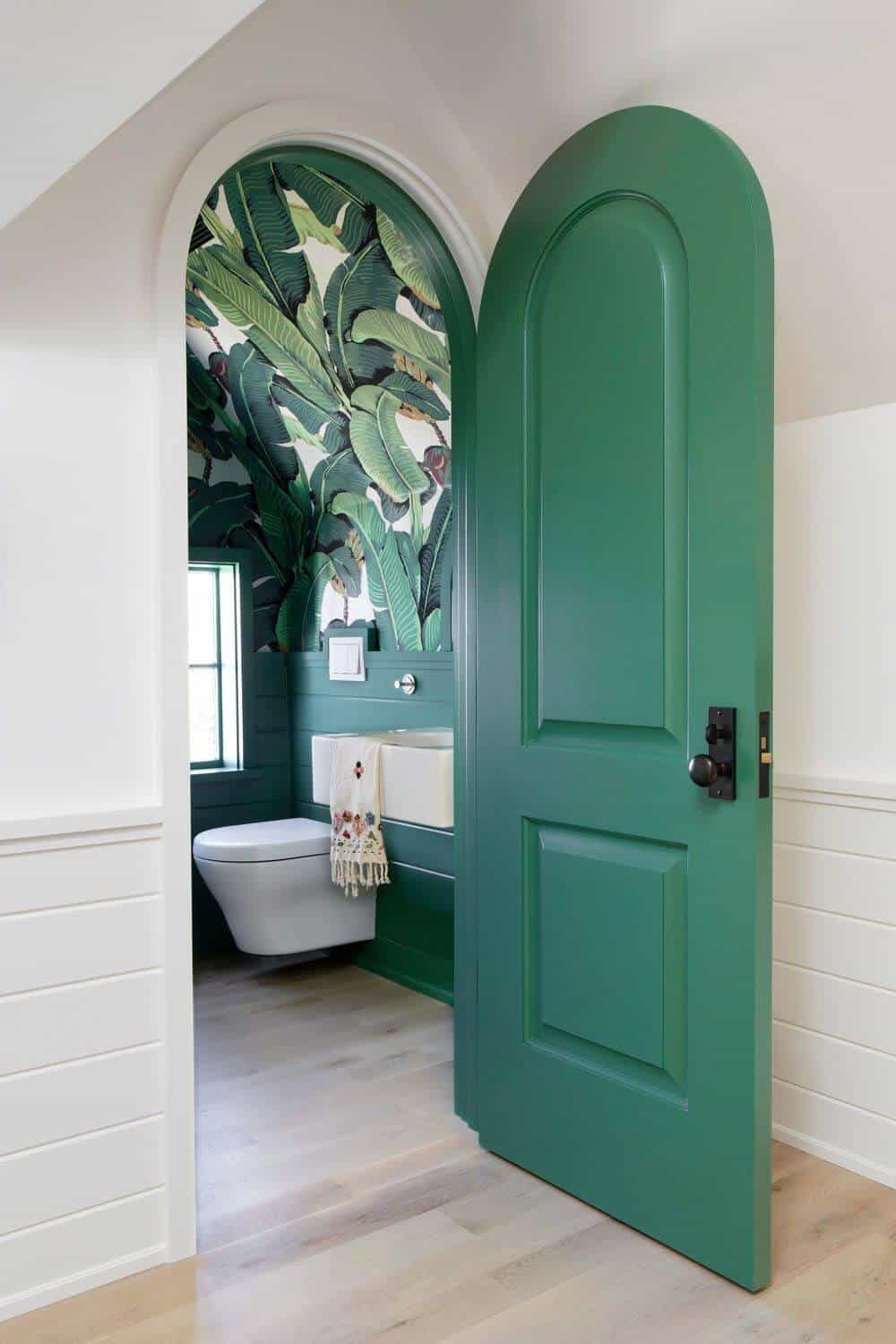 Image Source: One Kindesign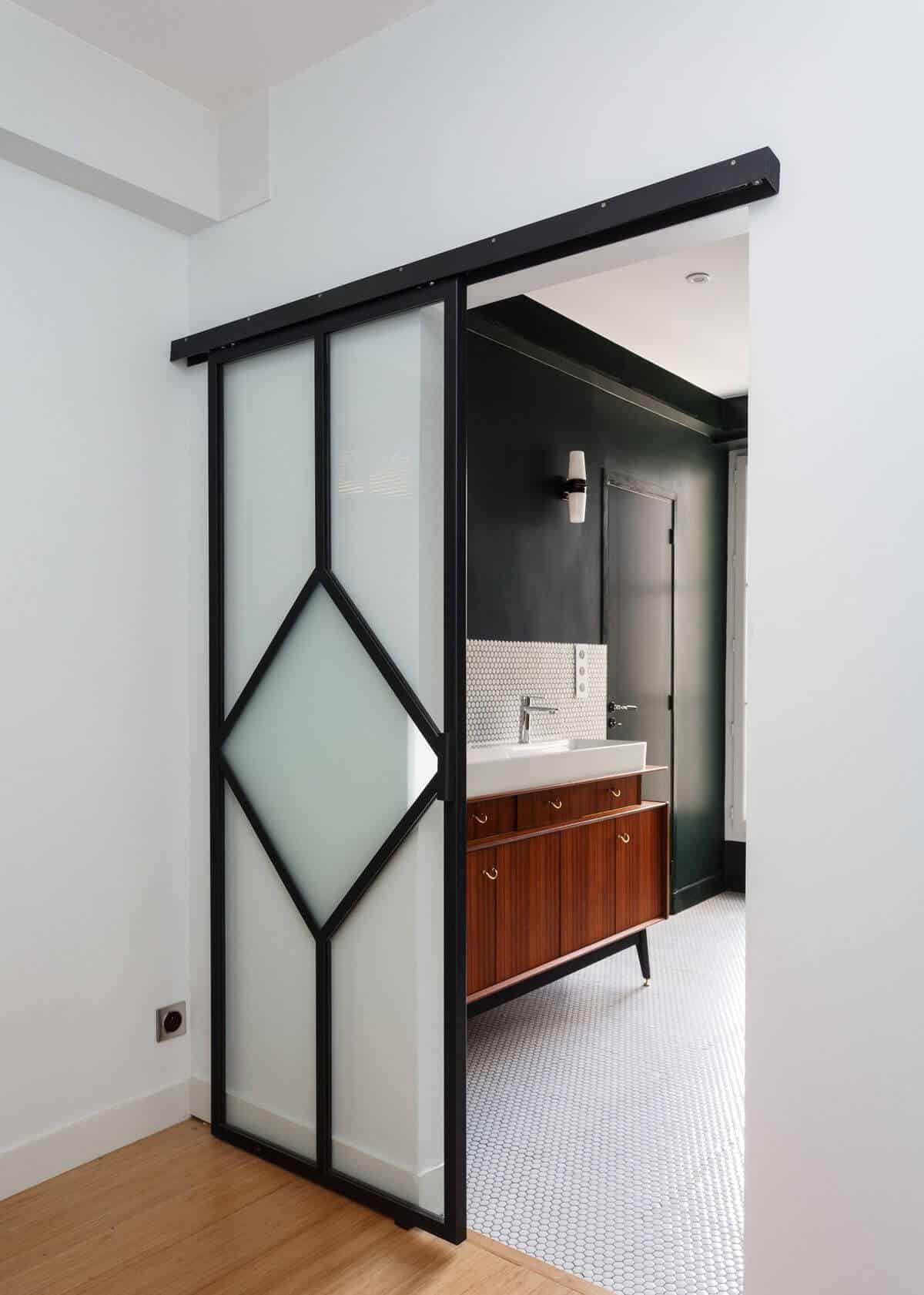 Image Source: Editions de l'Arkhan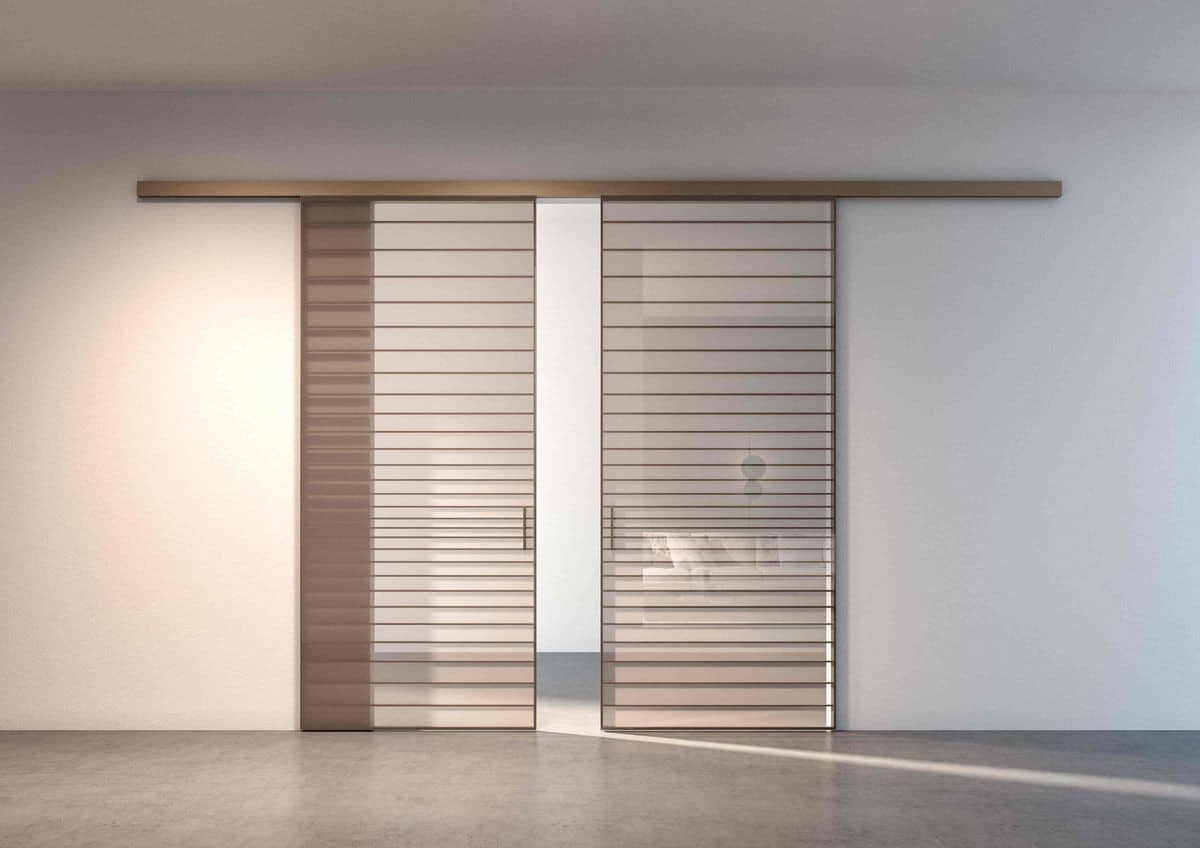 Image Source: albed
Not to be left unsaid, your kitchen door should be anything but boring and standard. Create a unique design by mixing and matching materials and finish.
Currently, when kitchens are the focal point of a sleek home design, it is important to incorporate modern accents into them.
Huge glass doors allow plenty of natural light to stream in while barn doors add warmth to the space and create a balance between classic and modern. However, if you are working with a small space, it is advisable to install sliding doors that not only make the space look bigger but also add character to it.
Moreover, consider a glass partition door to divide the pantry and the cooking space.
Since the size of the kitchen is comparatively smaller than the average size of any living room or bathroom, the size of their door differs as well. Therefore, the standard size of a kitchen door is 2.5 feet x 7 feet.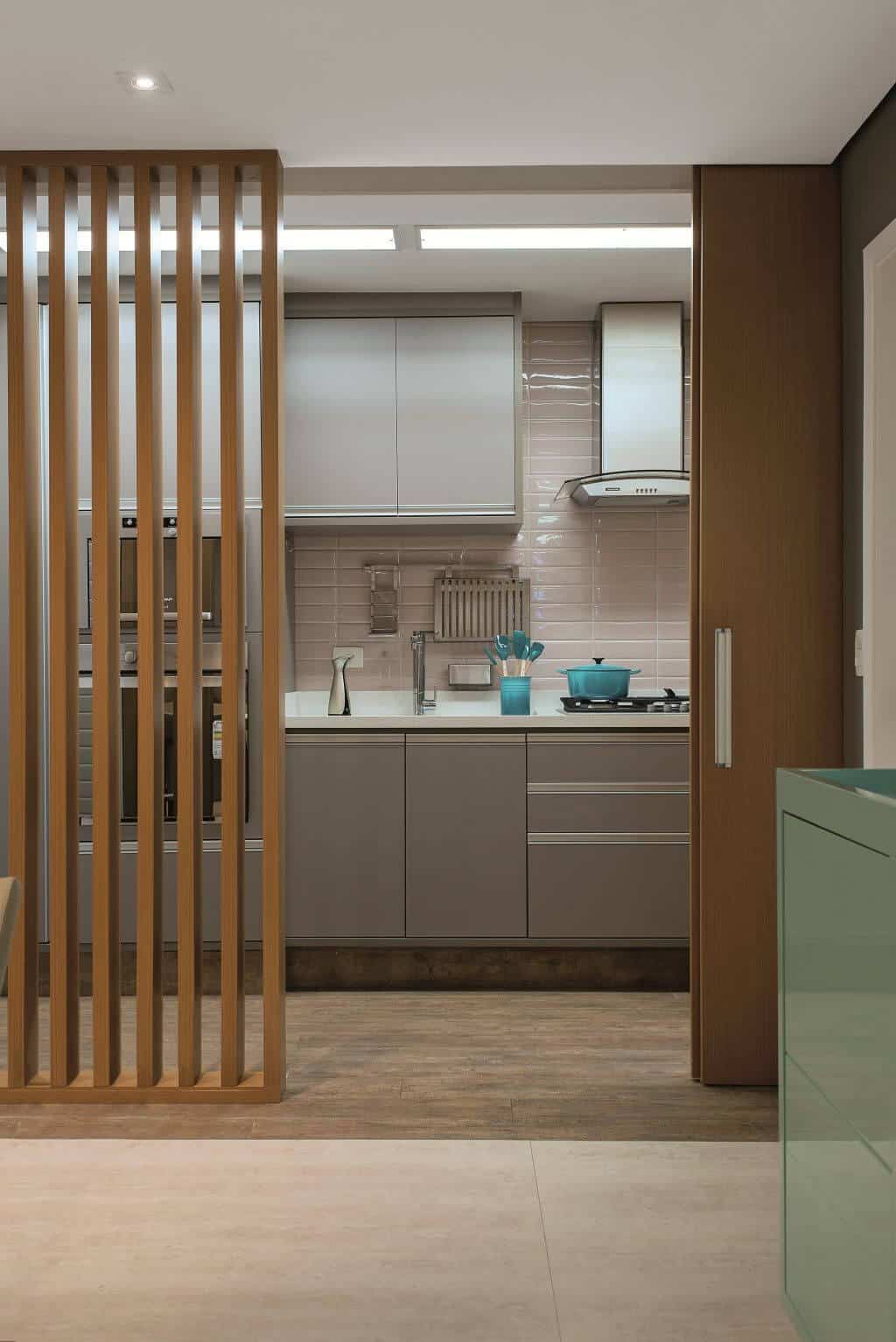 Image Source: Minha Casa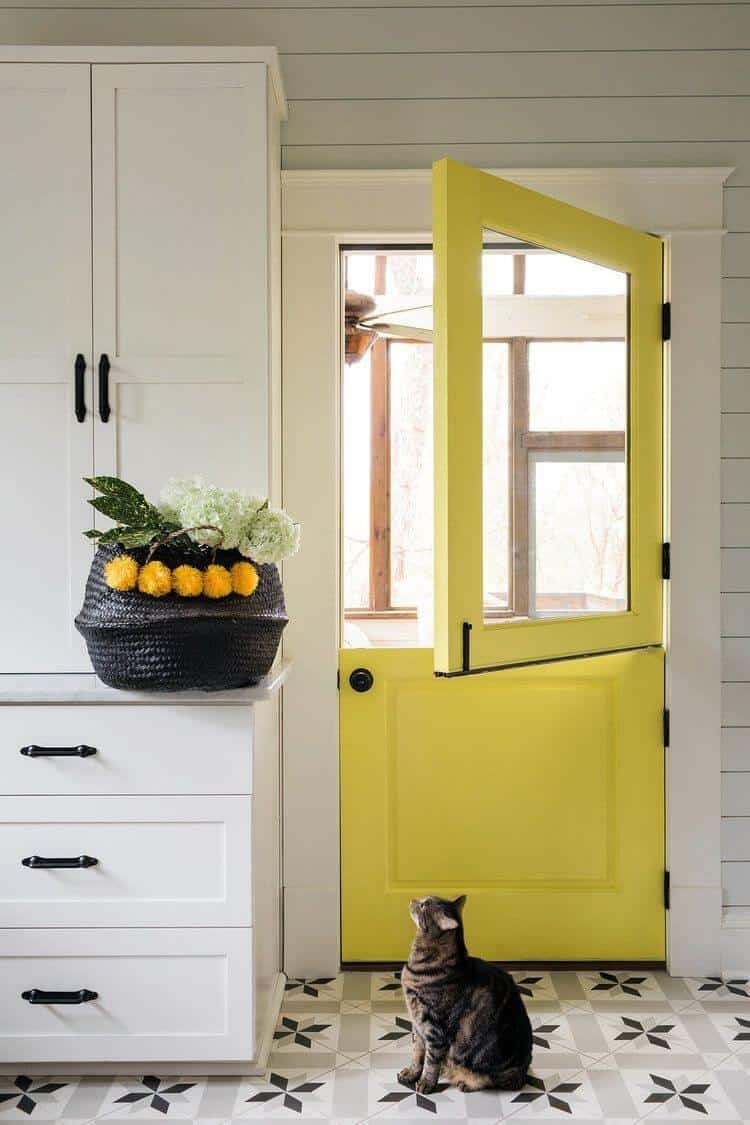 Image Source: Rustic White Photography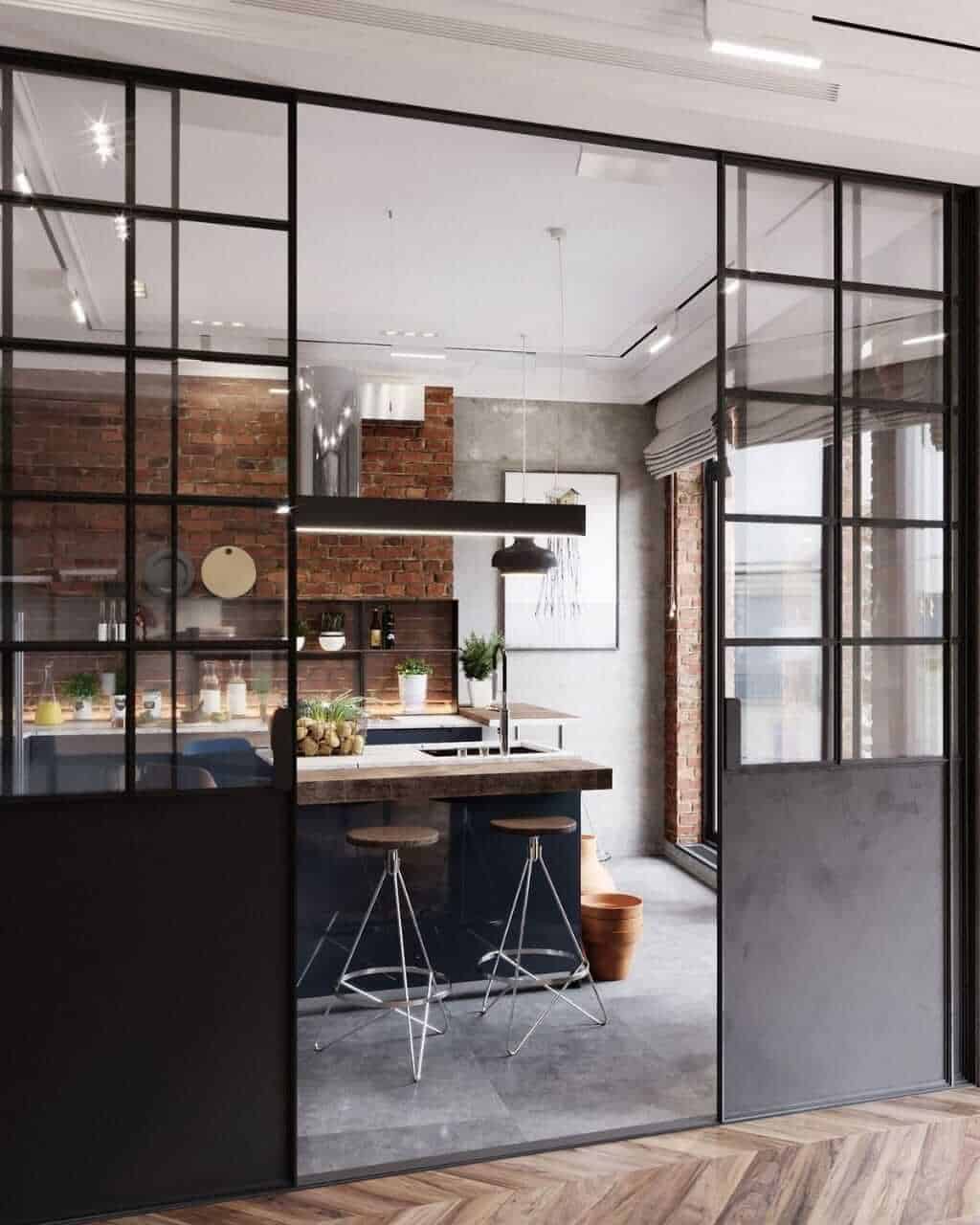 Image Source: Must-Have Kitchen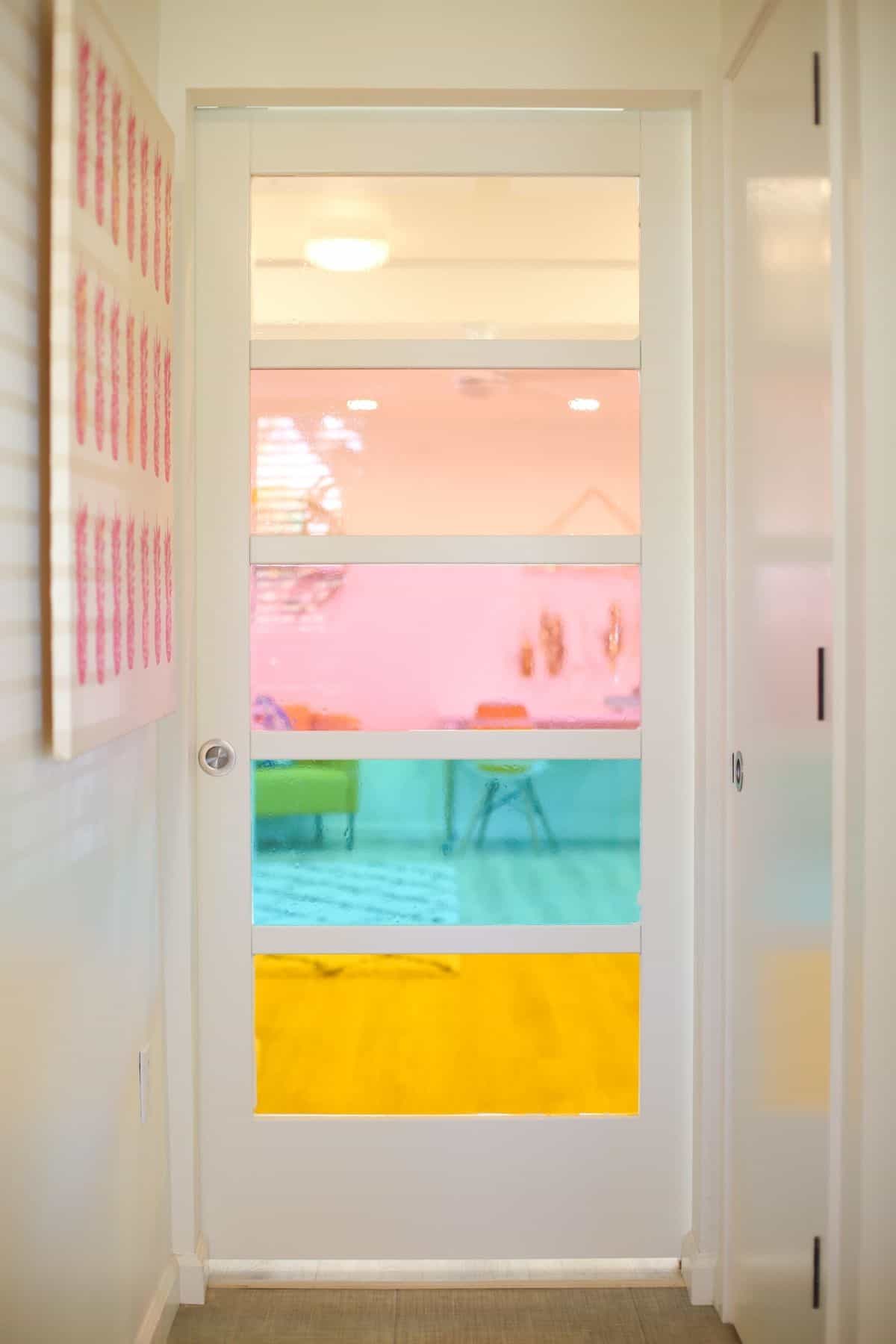 Image Source: Lovely Indeed
Pooja room door designs
Most homeowners these days prefer to keep their prayer room within an enclosed space.
Moreover, if you are looking for traditional, simple, and exquisite pooja room doors, you must opt for glass to keep a sense of seamlessness without creating a visual blockage.
Since pooja rooms provide an intimate space for practicing spirituality and devotion, most people ensure including it in their home designs. It not only separates the in-house temple from other rooms but also acts as a way to enhance the interior space.
The most commonly used pooja room doors are wooden doors with embellishments and/or ornamentation, jali doors, carved doors, grid-patterned doors, stained glass doors, frosted glass doors, laser-cut doors, foldable doors, etc.
Pooja room door design #1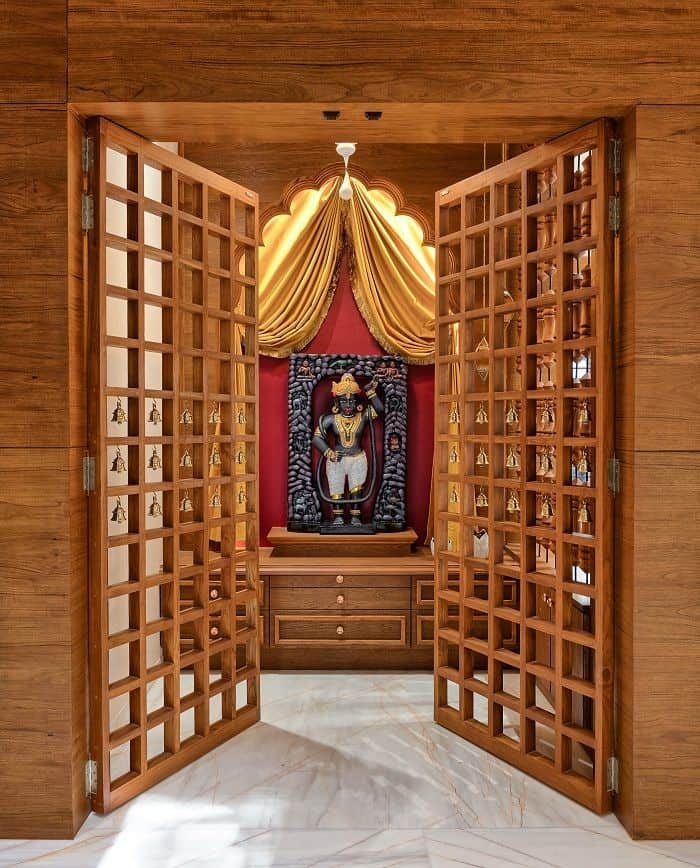 Image Source: Dress Your Home
Pooja room door design #2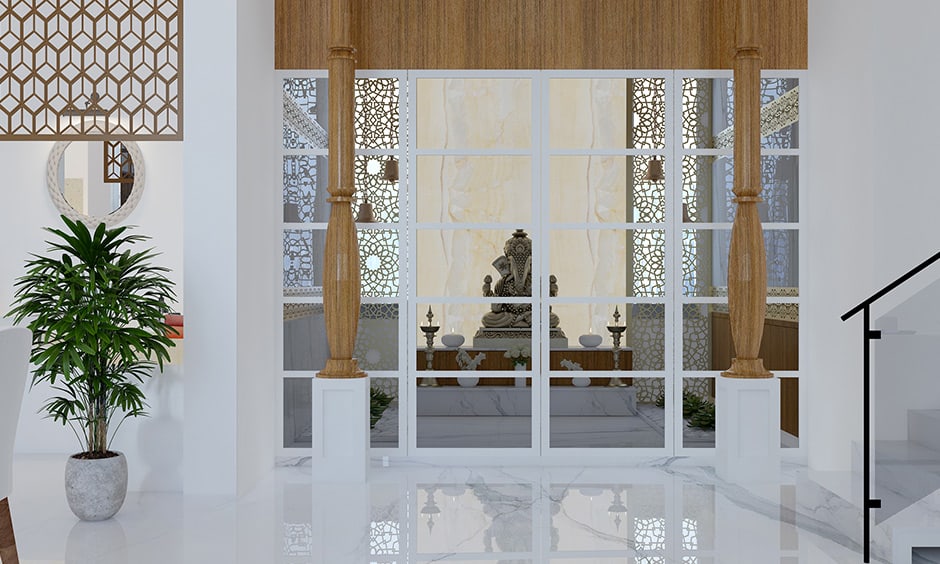 Image Source: Design Cafe
Pooja room door design #3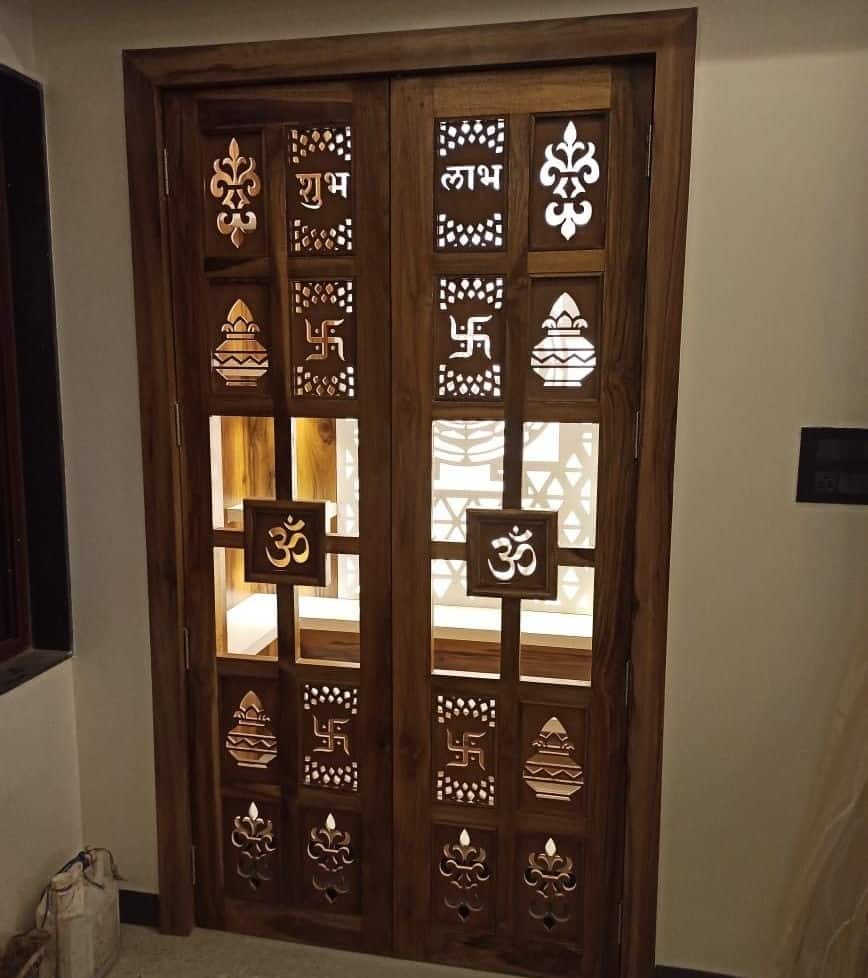 Image Source: Pinterest
Pooja room door design #4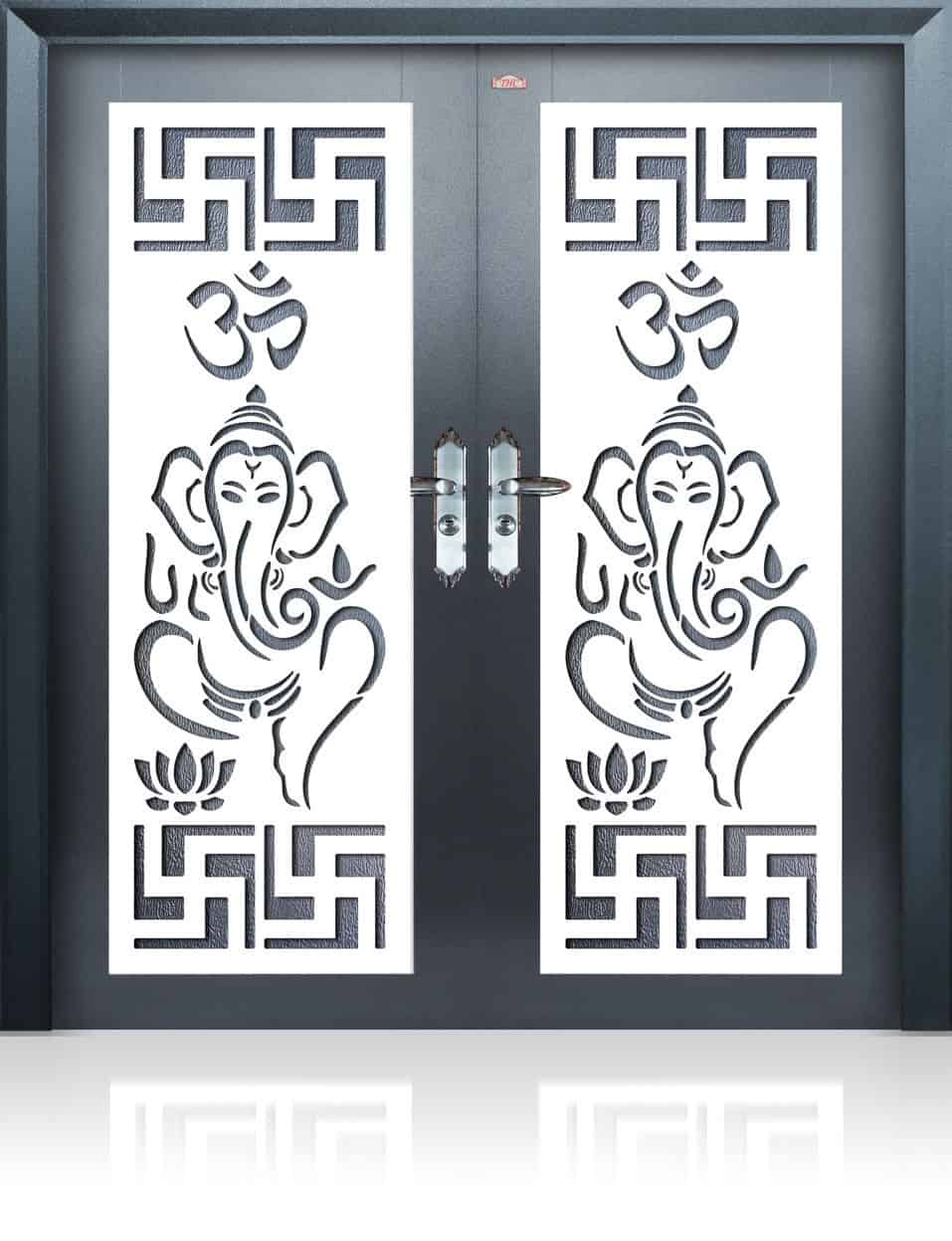 Image Source: THC Security Door
Room door design: Elements
Door grill designs
Currently, different types of door grill designs are available in various materials like iron, glass, etc.
The door grill has served one single purpose to date. But recently, it has become an integral part of home decoration.
Safety grills are nothing but tempered grills attached to the door externally for added security. Moreover, these grill doors honor their function of safety and security.
Door grill design #1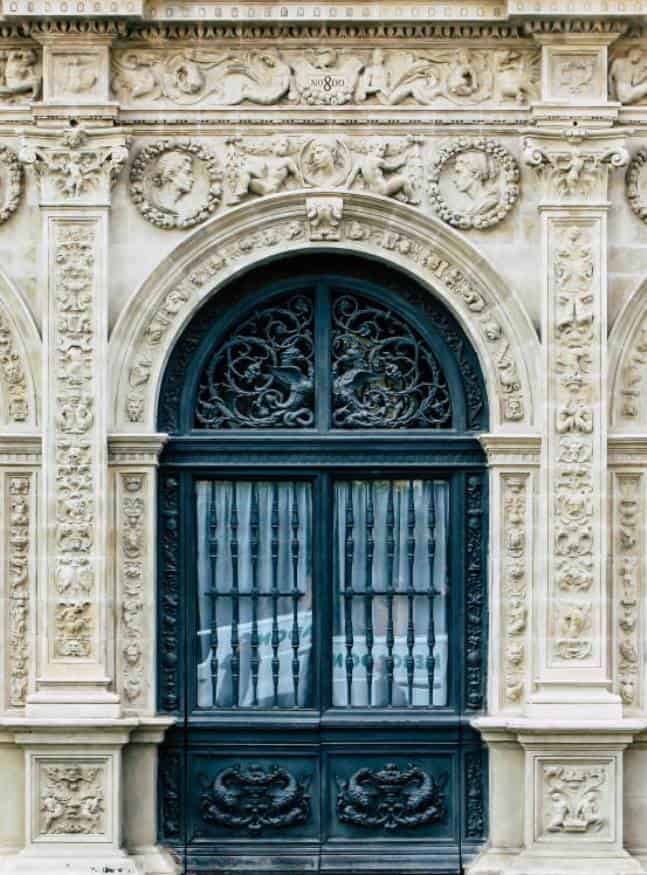 Image Source: Martin Grincevschi
Door grill design #2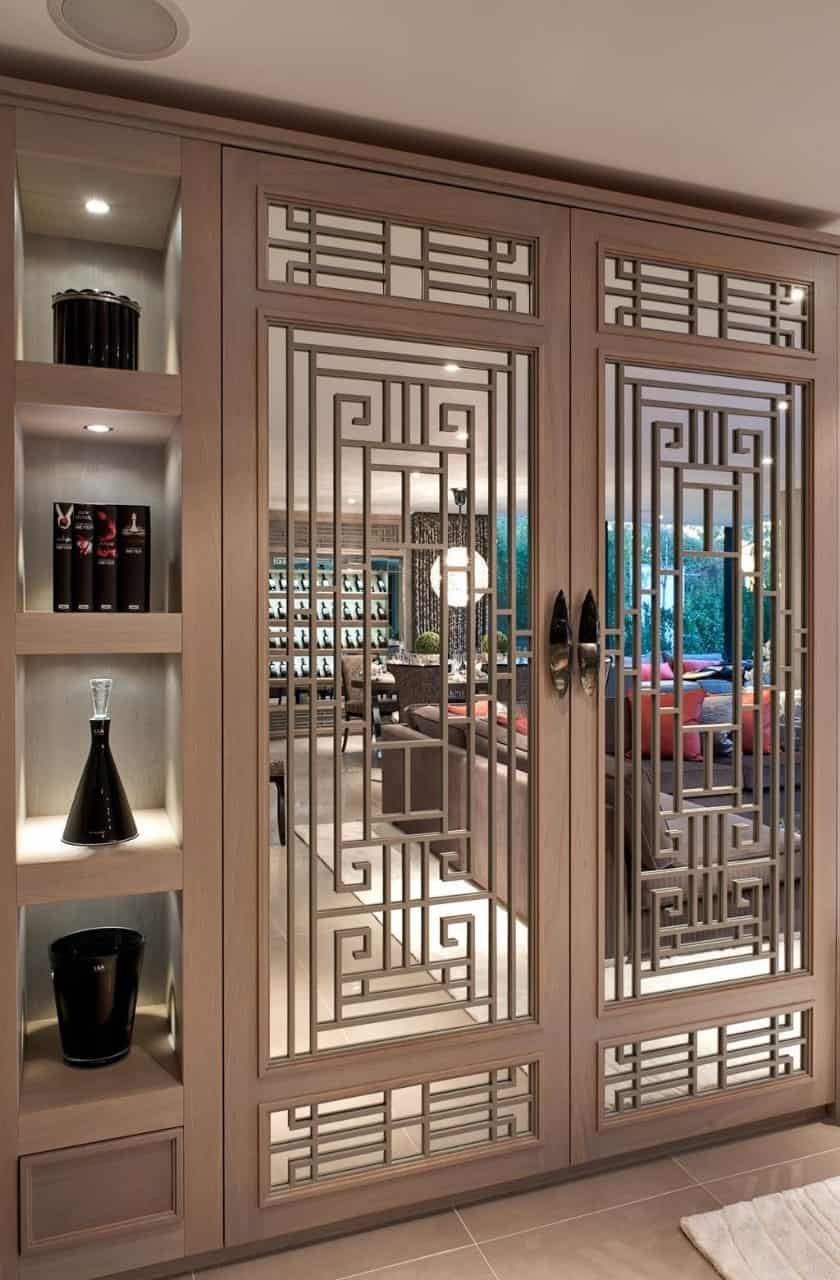 Image Source: Hill House Interiors
Door grill design #3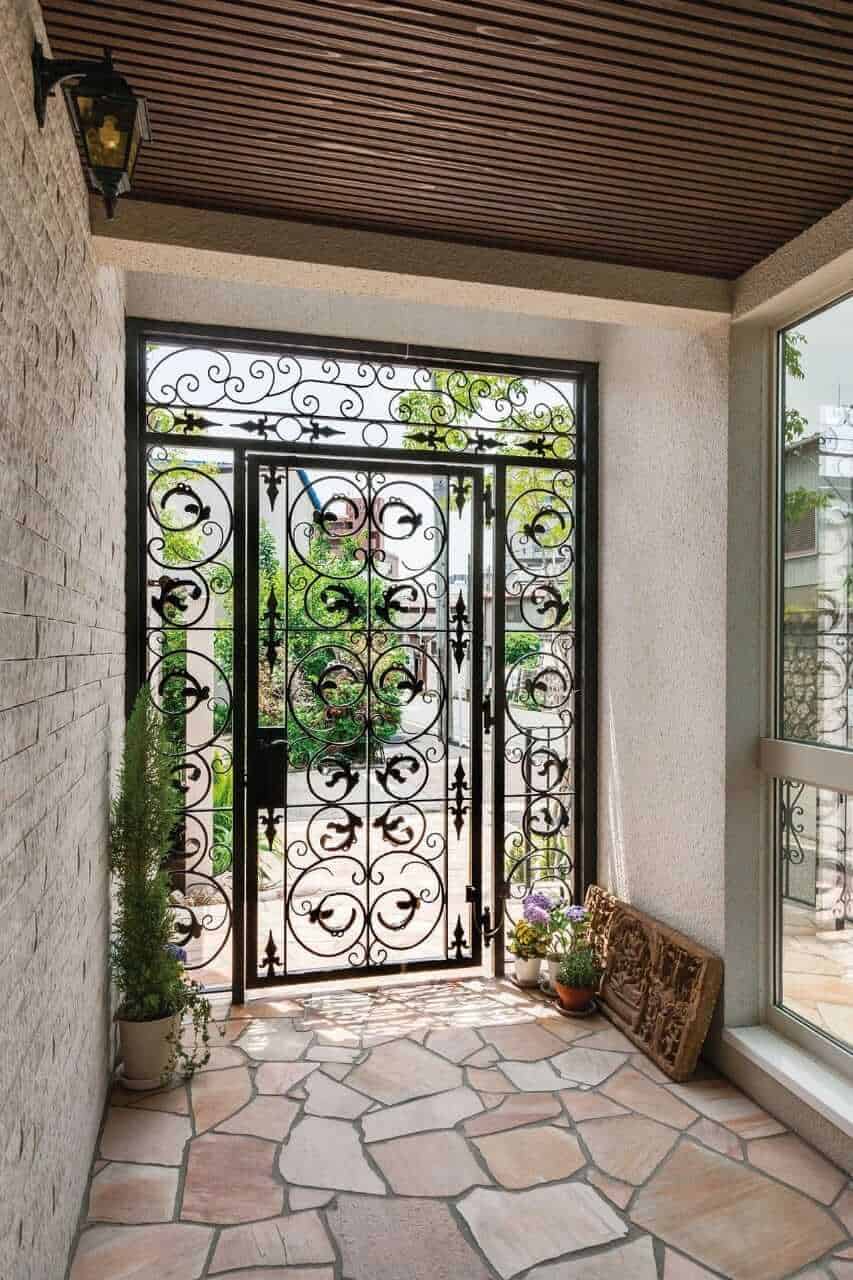 Image Source: sfc.jp
Door grill design #4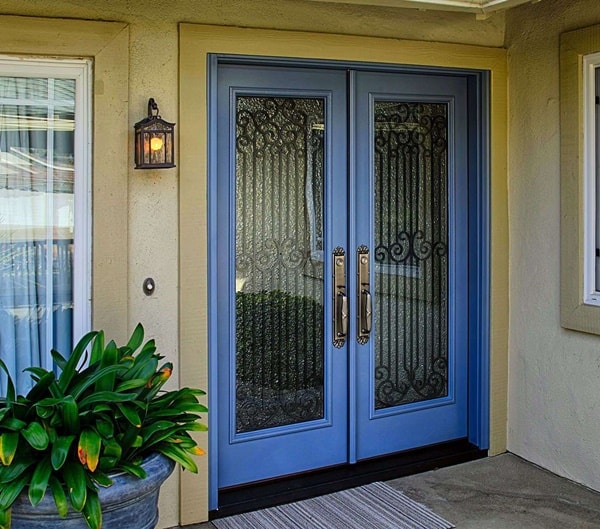 Image Source: Home Art Mania
Jali door designs
Who said that doors always need to look industrial and all-metal?
Any artistic pattern with a fine balance of functionality and aesthetics qualifies to be a pleasant door. With a simple jali door design for room, one can achieve dramatic and modern looks without any complications.
A 'jali' is a popularly used component of architecture. It is used to fight the scorching temperature and provide a cool relief to the house. It mainly consists of a sheet having small or large perforations all over it.
Jali door design #1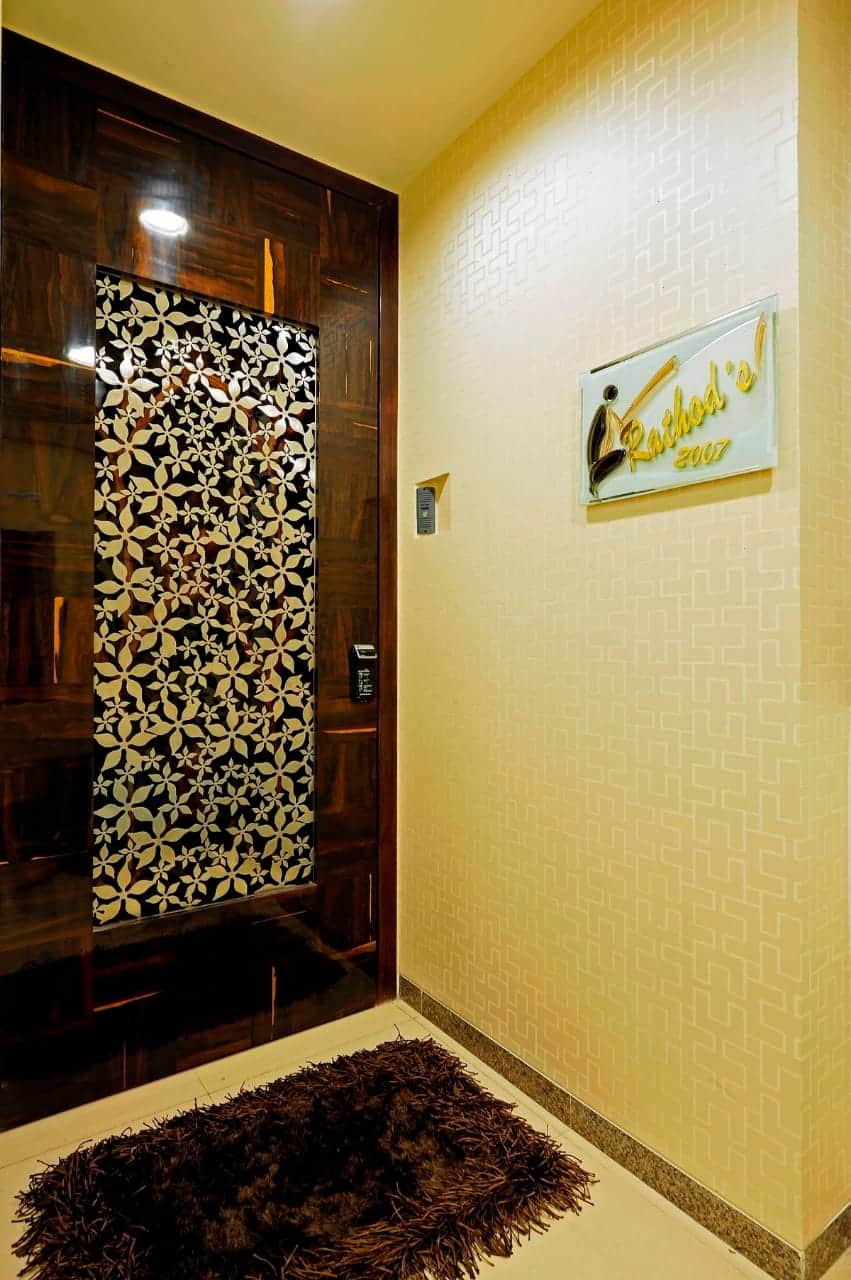 Image Source: Stahl Decor
Jali door design #2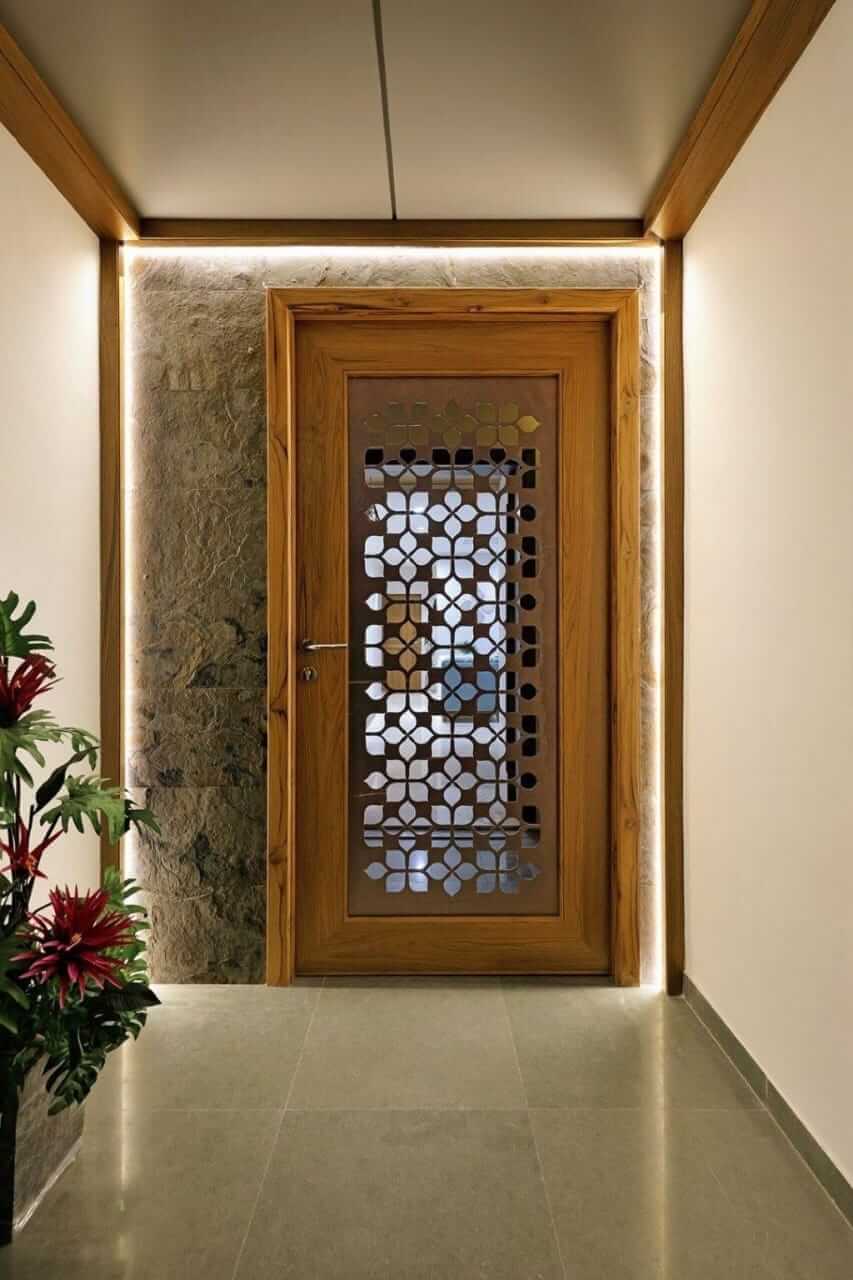 Image Source: Civil Engineering Discoveries
Jali door design #3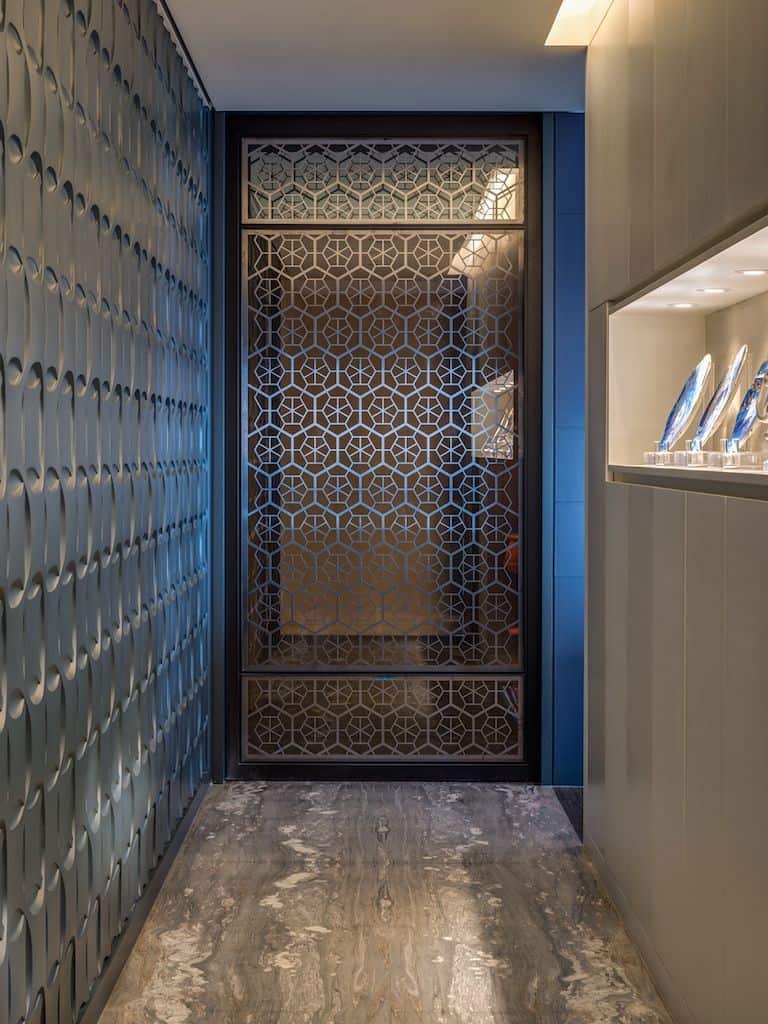 Image Source: Mark Lintott Design
Jali door design #4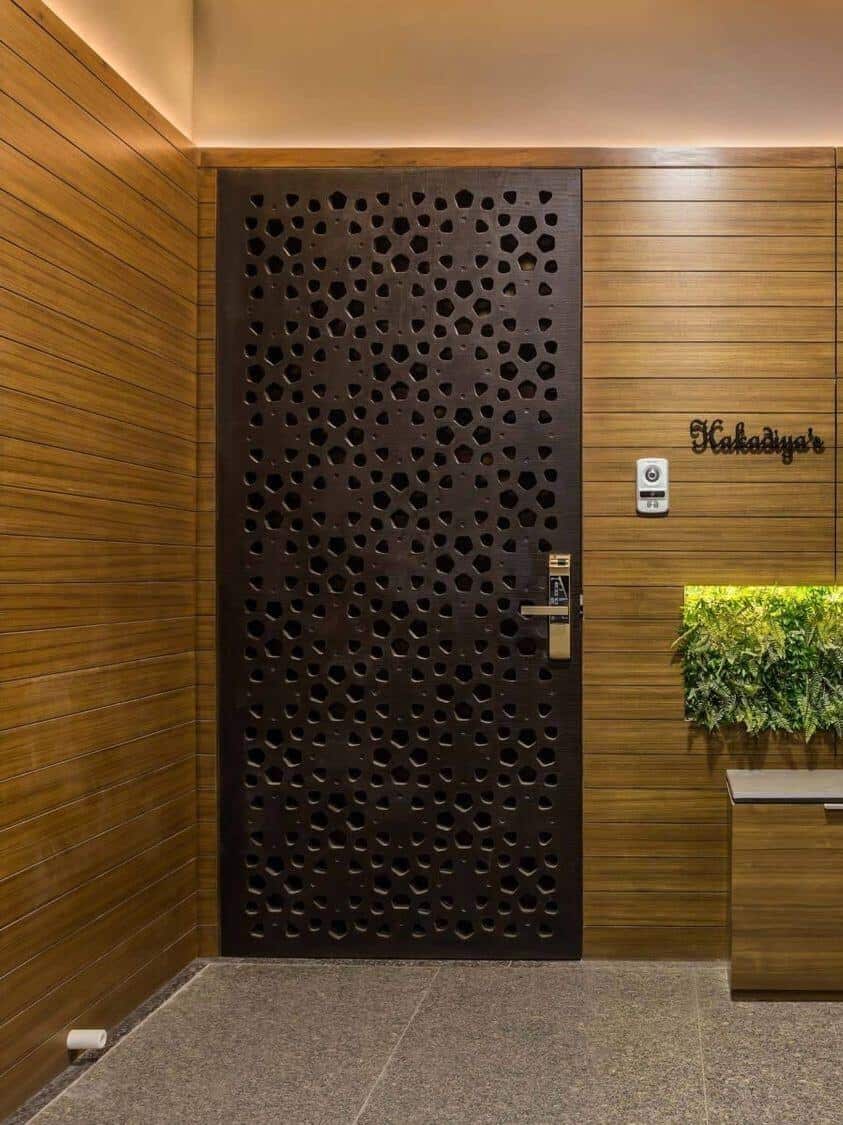 Image Source: Urban Company
Door with window
Being an integral part of the house design, windows are something you should never settle for if they are outdated.
Providing a channel for ventilation and lighting, windows are an important element of aesthetics as well.
Hence, adding a generous amount of glass around your main door in the form of windows or sidelights allows lots of natural light to stream into the interior.
Similarly, Dutch doors with windows are helpful in keeping pets and children in and unwanted creatures out. Additionally, this door, along with adding character to your space, easily doubles up as a baby gate.
Door with window #1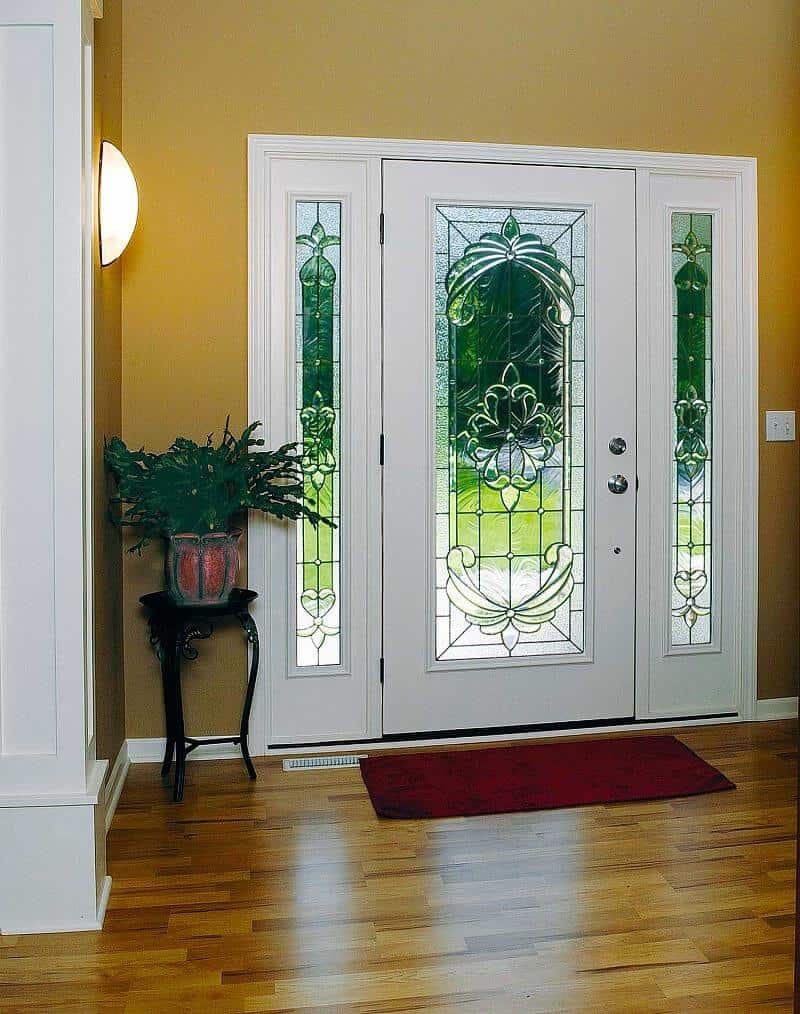 Image Source: ODL, Inc.
Door with window #2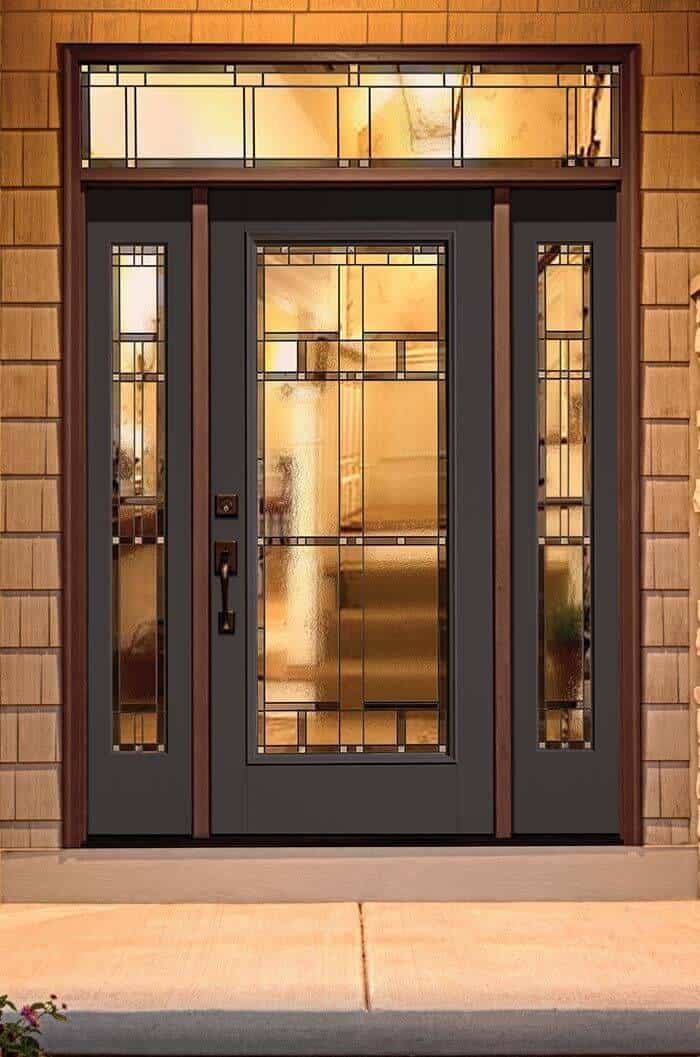 Image Source: Therma-Tru
Door with window #3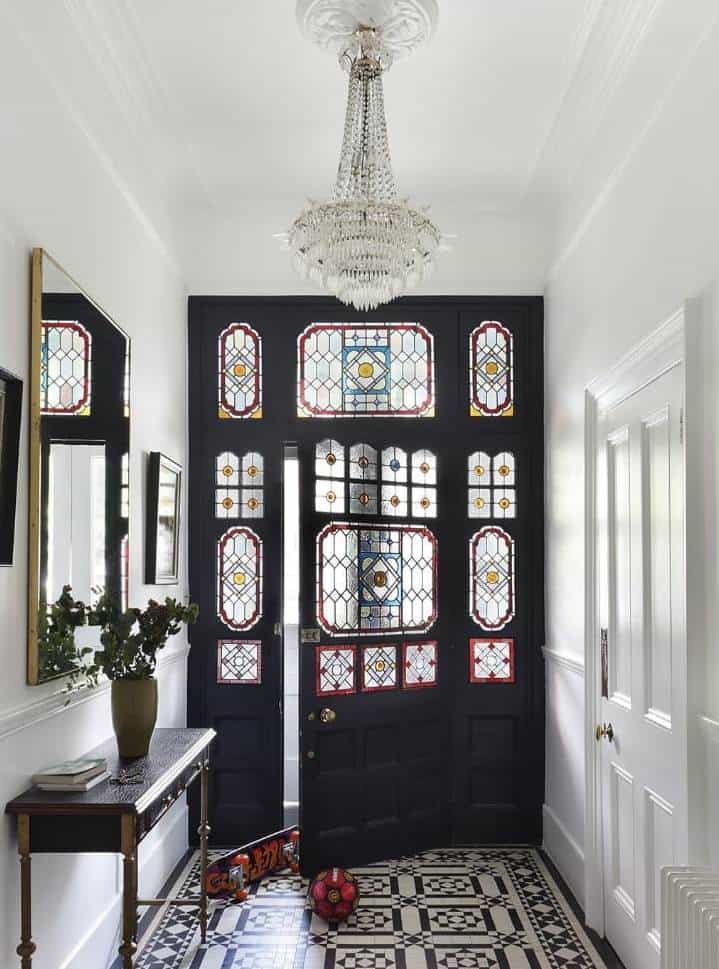 Image Source: Living Etc
Door with window #4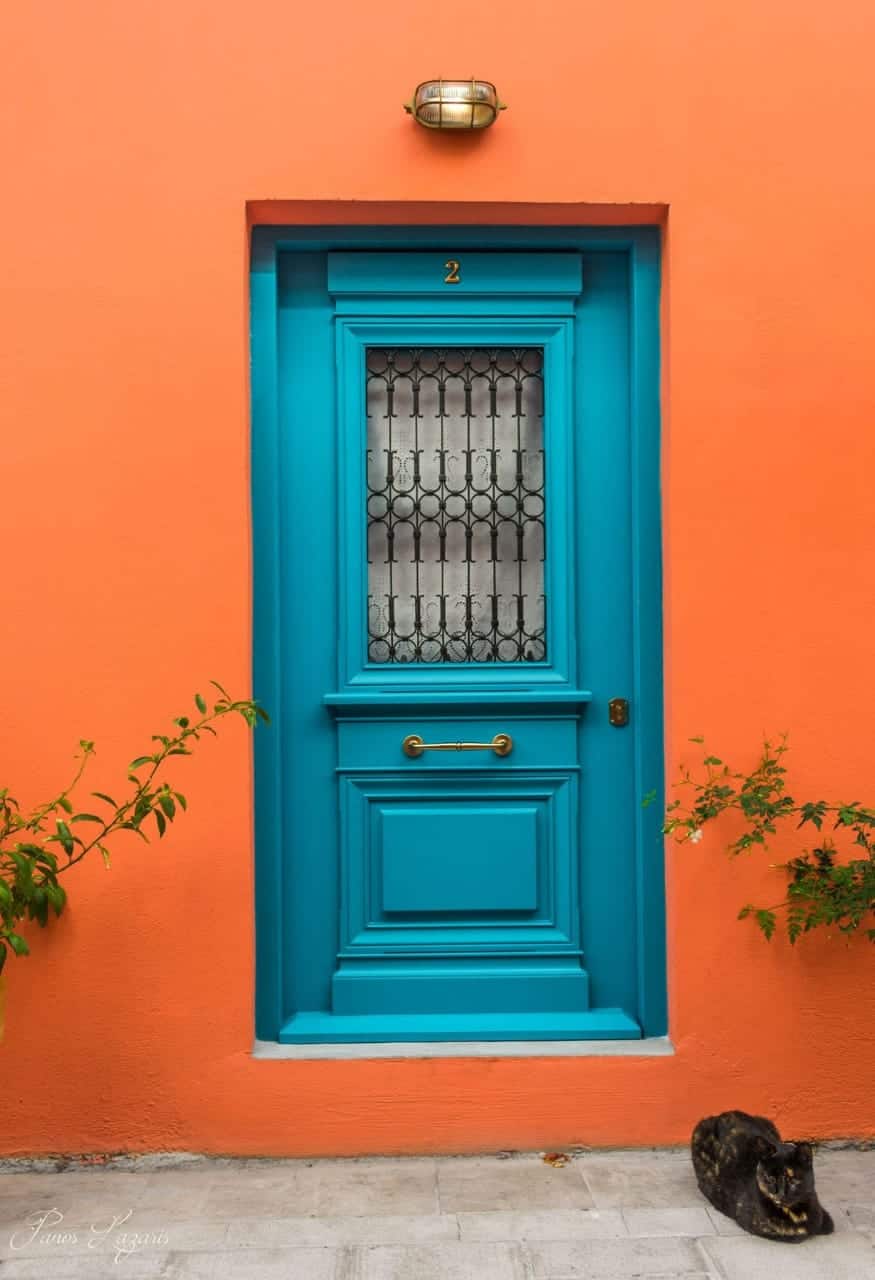 Image Source: 500px.com
Some offbeat & modern doors (inc. front door designs)
Being the first visual of the space, room door designs set an expectation within the minds of the spectators as to what will they witness next. If they are in a beautiful space with great aesthetics, they will automatically feel welcomed and cheery.
We often focus on the interiors of the home and tend to forget that doors are an important interior element as well.
If you are looking to start from scratch, the sky is the limit. However, if you want to amplify your space without making any major changes and investment, here are a few tips to spruce up using room door designs:-
Add decorative molding to the door or movable wall in any pattern that suits you best.
Use hardware and accessories that complement the color and material of the door.
Stick to the standard size that suits the space. Also, the dimensions of the door must be in harmony.
Create a contrast between the textures and patterns by adding designer handles and locks to an otherwise plain room door design.
If regal and ornate are not your style, go for a modern and chic look by painting your doors in vibrant colors like blue, pink, yellow, green, or red.
Don't shy away from different surface finishes like matte and a high gloss that will ultimately add depth and character.
Add a small planter beside the door for an extra kick of greenery. Moreover, add hanging planters to make a statement.
Conclusion
It is high time you must look around your home where you will surely find plenty of decorated walls throughout. But, what about your interior room door designing?
Out of all the things that are easy to change and renovate without making a huge investment, doors and windows have the biggest impact on interior design.
When it comes to picking an ideal door for any room, you must consider a variety of factors that might influence your decision. Therefore, it is necessary to align your requirements to the door specifications.
Now that you have some basic information about the room doors, analyze your space and evaluate whether you want to utilize your space effectively or have a decorative door. Next, find a design and style that fits your budget.
By balancing price, function, and aesthetics, you're more likely to find the right door design for your rooms.
If you are still confused about how to start with the door designing process, refer to the tips and ideas above to choose the best room door. Perhaps a few embellishments on the door can add finesse, beauty, and depth to your home.
If you want to buy top-quality doors from the best brands, click on the link given below to check your options and submit your inquiries:
For more details, contact below:
Email: mukul.jain@buildingandinteriors.com
Mobile: +91 99676 32127
[vvsmustread]