A city's tendency to flourish without constraint is a commonly noticed trend. To put it another way, their growth is absolutely dynamic and flexible. When cities expand rapidly, this dynamic, fluid, and often even unplanned development can result in urban sprawl. As a result, urban planners, architects, and contractors are looking for alternatives that are lightweight and allow buildings to rise taller while saving structural costs. In this context, innovative construction technologies such as Drywalls prove to be the apt solution to addressing the changing urban construction landscape. Recent times have seen specialist professionals pioneering this change by promoting such sustainable technologies which also results in tremendous cost savings for the client.
Driving this change in the NCR region, AJMS Engineers Private Limited has been successful in delivering landmark drywall projects such as JW Marriott, New Delhi with impeccable quality and timely project delivery. They are one of the largest interior contractors in New Delhi, offering a wide range of services under one roof.
Moreover, urban India is rapidly expanding, necessitating ever-faster, more flexible, lighter, and more sustainable construction technology. Today's building inhabitants are more analytical than ever before, and they expect their homes to function at a high level.
In this interaction with BuildingandInteriors, Mr. Anil Zadoo, Founder & Director, AJMS Engineers Private Limited, talks about the rapidly growing infrastructure in the NCR region, the evolution of hotel interiors & design, and why acceptance of innovative technologies such as Drywalls is critical for hotel projects.
About AJMS Engineers Private Limited
AJMS stands for innovating the industry, understanding the needs of the market, and providing the right solutions at the right time. Being reputed interior contractors, they are one of the first pioneers of introducing Drywalls in the Delhi market. They specialize in leveraging their creativity and technical know-how to deliver highly personalized designs to their clients.
AJMS Engineers Private Limited (AJMS), promoted by Mr. Anil Zadoo, has over 25 years of experience in supplying and installing Colour Coated Roof Sheeting / Wall Cladding, Pre-Engineered Buildings, Drywall Partitions, False Ceilings, Acoustics (of Multiplexes, Auditoriums, and Studios).
AJMS has the experience of successfully completing over 150 projects located all over the country. The projects vary from successful completion of structure for 31 km cross-country conveyor belt to installing false ceiling at International Terminal and interiors of airlines offices at Terminal 3, Indira Gandhi International Airport, New Delhi & Drywall partition work at JW Marriott Hotel, Aerocity, New Delhi.
Rapid urbanization driving increased infrastructure requirements in the Delhi-NCR market
New Delhi, India's capital, has been undergoing one of the world's fastest urban expansions. Large areas are being converted into roadways, buildings, and parking lots, attracting a surge of new residents. Between 1991 and 2011, the geographical area of Delhi nearly doubled.
Delhi aims at creating a progressive business environment. In the past few years, the city has witnessed substantial growth with the rise of information technology, ITeS, pharmaceuticals, and automobile industries. Many multi-national companies have their branches in Delhi, Gurgaon, and Noida considering them the best places to operate a business. With a strong commercial base, the entire NCR has emerged as one of the most sought-after business hubs. This has resulted in increased demands for the construction of residential and commercial buildings. Moreover, a hike in government infrastructures such as Bhavans, offices, convention centers, and buildings of national importance seems apparent. The healthcare industry across the region has also witnessed a rapid increase in the building of new healthcare infrastructure with stringent timelines.
In addition, the rising population due to increased migration from neighbouring states resulted in the need for more infrastructure. However, the National Green Tribunal (NGT) debarred the developers and builders from the extraction of groundwater for construction in Noida and Greater Noida; this became a major challenge in the construction of buildings using traditional methods.
With urbanization happening in various clusters of this price-sensitive market, the consumer mindset in NCR has changed. This has resulted in developers and clients looking for construction technologies and building materials that are innovative, save time and cost, and provide improved performance.
As the Delhi-NCR region embarks on the next phase of development driven by urbanization, the adoption of sustainable construction practices that meet the demands and aspirations of the urban lifestyle became popular. It paved way for Urban infrastructure and housing that follow the GRIHA (Green Buildings Ratings System in India) and LEED v4 to achieve sustainability.
As a result, there is a demand for faster and safer building options that can meet both time and performance requirements.
Modern construction technologies such as Drywalls suit the modern trend of fast-track construction schedules as it's lighter, easy to handle, and eliminate 'curing time' associated with brick and mortar construction. Ideal for non-load bearing walls, Drywall controls cost while maintaining the highest quality standards and aids better coordination between all construction activities.
AJMS – Creating new benchmarks with Drywalls
Considering the changing NCR market requirements, AJMS was quick to understand the same and pioneered the execution of interior spaces with modern technologies that would become a norm in the coming years. Spotting this opportunity first in the hospitality segment, these interior contractors executed the first landmark hotel constructed with Drywalls in Delhi & NCR market.
Hotels as a segment, have transitioned from mere spaces to stay to an experience for the customer. Focusing on good quality sleep for the customer, hotels have been emphasizing improved acoustic requirements in their guest rooms. Also, with upgraded interior finishes, such as marbles and stone cladding on walls, hotels these days require durable walling solutions. Wet areas in hotels have also undergone a change with vanity counters, WCs, bathtubs, shower cubicles, sliding doors, etc. becoming a norm in every property.
In this day and age, an increasing number of hotels are looking into interior design options. By providing load-fixing strength, robustness, and acoustics throughout hotels, Drywall construction is setting new standards in the industry.
As the need for superior interiors grows in India's hotels, effective and sustainable construction methods like drywalls are gaining importance. Drywall is becoming increasingly popular in hotels, particularly in wet areas such as bathrooms and kitchens, where it may be fitted with faucets, washbasins, bathtubs, and WCs.
Today, specialized technology, such as Gyproc Drywall partitions, remains a reliable option that saves money and is environmentally friendly, as well as provides a great finish and aesthetic appeal to hotel interiors.
AJMS, with strong expertise in crafting and executing numerous hotel projects in the country, is actively using Drywall technology and has become one of the most preferred turnkey contractors in this segment.
JW Marriott Hotel – Featuring walls designed to cater to the modern traveller
With utmost quality, AJMS executed a landmark hotel project in the country, JW Marriott, New Delhi, the first of its kind in the Northern region. This section covers a snapshot of the project.
JW Marriott, New Delhi is a 5-star luxury hotel located close to the international airport. It has 550 rooms and boasts an unparalleled location in the heart of the city. The Project consists of approx. 35,000 sq. mt. of wall area. Gypsum Drywall was used for the construction of the guestrooms in the hotel with international standard acoustic comfort and fire-safety. AJMS Engineers Private Limited executed the project with the support of Saint Gobain Gyproc.
Additionally, ceilings (BOH) in the common area and shaft enclosure in certain areas have been done by Gyproc.
Being one of the largest projects of recent years catering to heavy traffic as well as the first hotel project in the Aerocity area, it was critical to ensure the successful completion of the project within the stipulated timelines.
Moreover, since the hotel is built in Aerocity, near Delhi's international airport, acoustic performance becomes a priority. A key aspect of the design process was to specify and install a unique technology that would help manage acoustics and mitigate noise, leading to a stress-free and anxiety-reducing experience for the guests.
Acceptance and exploration of Drywalls as a construction method, workforce training, and timely execution were all critical for this project. Since this was the first luxury hotel project executed in the region with drywalls, the project was required to display superior coordination and technical expertise. Collaboration was the key!
"We were required to do a mock-up of the room along with Drywall solutions. With the support of Saint Gobain Gyproc, the mock-up was successfully completed. This satisfied the client, post which they agreed to go with Drywalls for this landmark project. So, AJMS and Gyproc came together in drywall design planning; resulting in offering the right solutions to clients for superior performance", says Mr. Anil Zadoo.
All the challenges were overcome by smart resource planning. The flexibility and modular nature of Drywall systems allowed for a smooth design process. Therefore, 550 rooms in the hotel were completed with superior quality within one and a half years.
Some of the critical Drywall solutions provided by Gyproc India in the JW Marriott Hotel, New Delhi include the following:
Guestrooms (room to room, room to corridor)
Systems used: Gyproc drywall system (200mm)
Performance achieved: 55dB Sound Insulation as well as 1-hour Fire Rating
Guestroom to corridor
Systems used: Gyproc drywall system (144mm)
Performance achieved: 50dB Sound Insulation as well as 1-hour Fire Rating
Shaft area
Systems used: Gyproc shaft wall system
Due to this project, many other hotels that came up in Aerocity adopted Drywalls as a standard interior walling technology. Also, other hotels by the brand constructed after this property, such as JW Marriott, Mumbai, adopted drywalls.
Also, AJMS established its name as a preferred hospitality turnkey interior contractor, and as a specialist in drywall construction; thereby resulting in many other landmark drywall projects.
AJMS Engineers Private Limited – Paving the future of infrastructure in NCR
AJMS has a strong specialization in gypsum false ceilings and drywall partitions. Having completed JW Marriott Hotel successfully, AJMS played a vital role in the introduction and development of innovative construction technologies in the Indian market.
After the completion of the project, while the Gurgaon market was flourishing with new IT spaces and Aerocity was being set up in New Delhi with numerous hotels, Drywalls became increasingly popular. The construction sector registered double-digit growth during this period. Thus, the company completed several awe-inspiring projects across the Delhi-NCR, ranging from hospitality to the commercial sector.
Other landmark projects delivered by AJMS are as follows:
Lodha World One Tower
15+ PVR multiplexes
T3 International Airport, New Delhi
Mumbai International Airport
Grand Hyatt Hotel & Service Apartments, Gurgaon
Such projects pave the way and create awareness about the usage of drywalls and their benefits. Moreover, they focus on increasing the market presence of a technology that promotes a sustainable future in the infrastructure space.
Addressing the revolutionary change and the contribution of AJMS Engineers Private Limited in the NCR region, Mr. John Meladath, Head – Contractor Relationship says, "We, at Gyproc, leveraged the strong technical expertise of AJMS and jointly engaged to deliver the best output for the client within a stipulated timeline; coupled with providing all the technical support in the project. They have further strengthened their expertise in hospitality design and construction becoming the preferred interior contractors in New Delhi."
AJMS has a team of qualified and experienced professionals. It employs quality-conscious workers of high competence equipped with latest tools to execute jobs in time as per client requirements. They are also creating a revolutionary breakthrough in construction methods as one of the leading interior & Drywall contractors in New Delhi. Owing to its extensive knowledge of technologies such as Drywalls, AJMS is adding more sustainable value to society.
As Delhi and NCR continue to grow, it will play a prime role in Indian infrastructure; AJMS would be at the forefront of driving the revolutionary change in construction methodologies with Drywall and addressing customer needs. .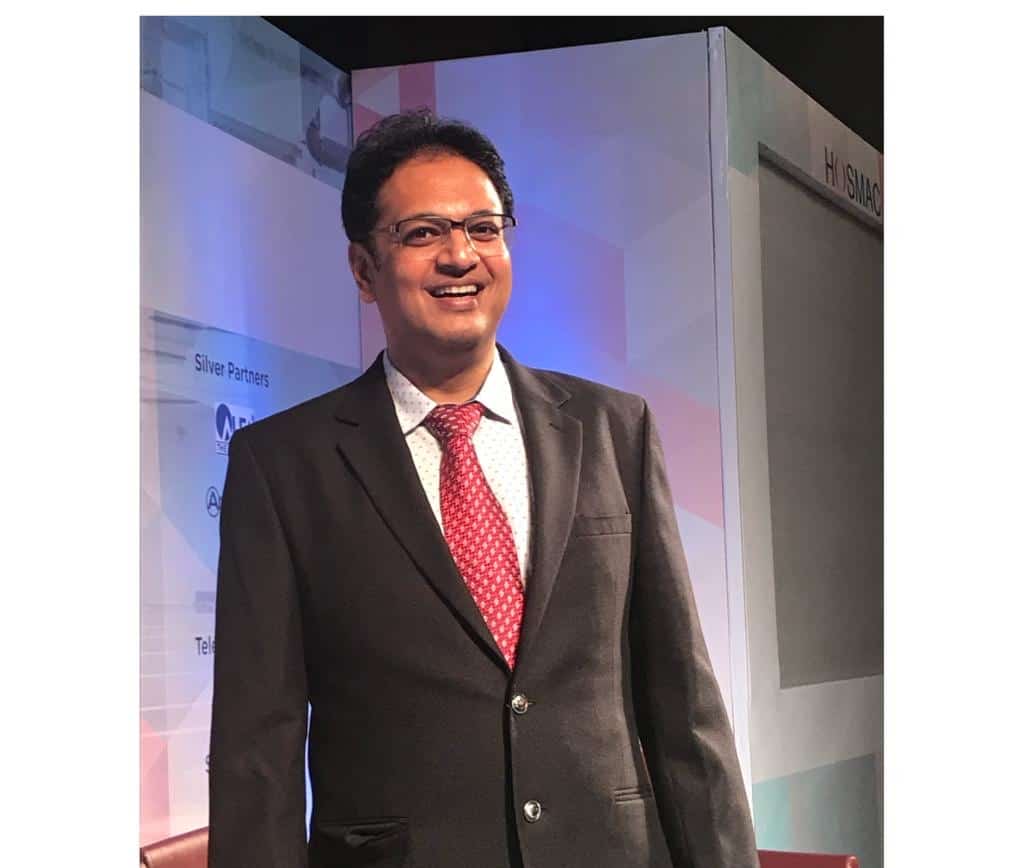 Life-saving equipments, cutting-edge technology, patient comfort, and staff wellbeing, are all now integral considerations in modern healthcare design. What we observe currently is a significant paradigm shift in the way we think about the world around us which would shape the way we design hospitals of the future. HOSMAC, a Healthcare Planning, Design, and Management Consultancy, is all geared up to cater to the Post Pandemic Healthcare Design.