Gypsum false ceiling boards go by many names. You have probably heard of them before as drywalls, plasterboards, or wallboards. So, let us now understand the importance of these gypsum false ceiling designs for bedrooms, bathrooms, halls, & kitchens.
What is a gypsum board?
Gypsum board is a common word for a group of panel products. Also, these products are used for walls and ceilings. Such panel products comprise a gypsum core with paper surfacing on the front, the back, and the edges.
All gypsum boards used in building and construction consist of a gypsum core. The gypsum core is non-combustible. The different types of gypsum boards depend on the exterior covering. Also, fiberglass and paper are a few of the materials that can cover the gypsum core.
The non-combustible core and paper facers of the gypsum board separate it from other panel products like plywood, fibreboards, and hardboard.
There are several benefits of choosing a gypsum false ceiling:
Gypsum board false ceilings come in a ready-to-install form. Also, they are fixed with screws to a metal frame that is attached to the ceiling slab. Screws can fix the gypsum board to the ceiling.
A gypsum ceiling has a fast and mess-free method of installation that lessens the dirt during the process of installation.
A gypsum board false ceiling has a continuous, smooth surface. Since these boards are large in size, the number of joints is less. The joints are also covered with a compound that dries quickly.
Gypsum boards are easy to design, mould, and paint because of their smooth, finished surface.
They are manufactured in a factory. As a result, the quality of the gypsum board is consistently good.
The gypsum false ceiling designs for bedrooms, halls, kitchens, etc. has a few demerits too:
Ceilings made from gypsum boards have to be completely dismantled to repair the damage.
Cracks start appearing in the joints of the gypsum ceiling with the passage of time.
The ceiling is prone to fungal growth in heavy moisture conditions.
Gypsum boards are more expensive as compared to some other false ceiling materials.
Regular/Standard Gypsum Board
This type of gypsum board is perfect for making false ceilings. Also, the face side is covered with ivory cardboard, the backside with gray cardboard, and the edges with blue tape.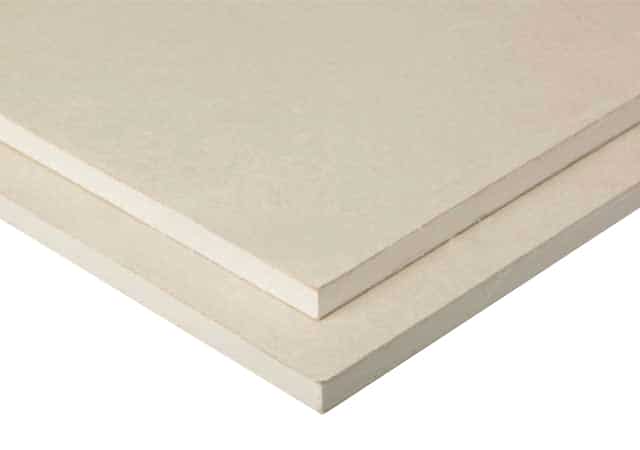 Regular gypsum board
Fire Resistance Gypsum Board     
Fire resistance is an important feature people look for in building materials. Also, the fire resistance gypsum board has a pink cardboard face side, pink or grey backside, and red tape-covered edges. This gypsum board is suitable for both residential and commercial buildings.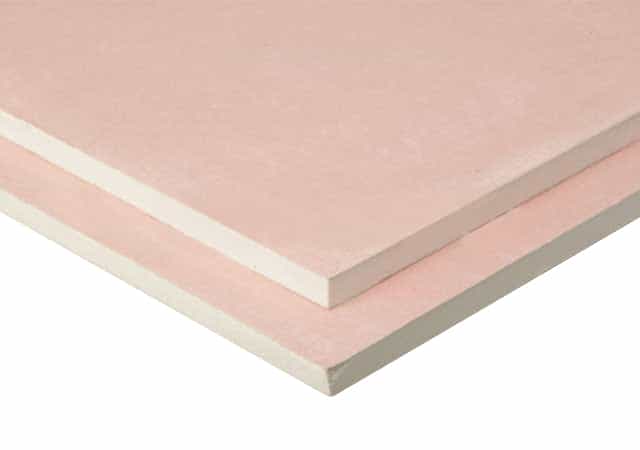 Fire-resistant gypsum board
Moisture-resistant gypsum board
This gypsum board is best for areas that experience heavy moisture. Moisture can turn gypsum board ceilings mouldy. To prevent that, use the moisture-resistant gypsum board.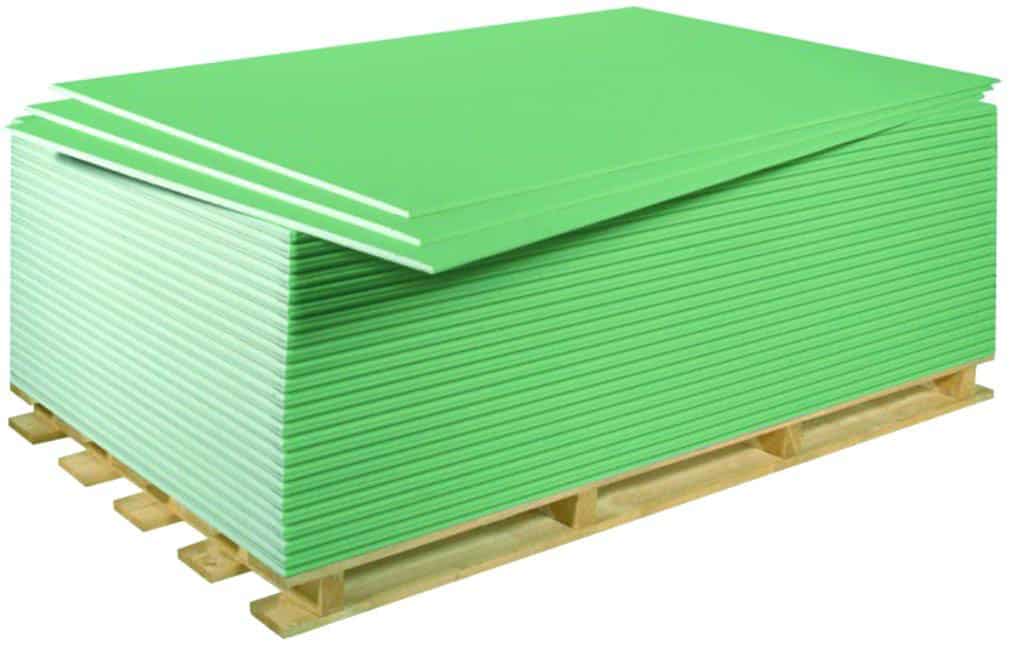 The face side is covered in green, the backside in grey, and the edges in green tape. This board is suited for both residential and commercial buildings.
Fire and Moisture-Resistant Gypsum Board
As is evident from the name, this gypsum board combines the powers of the fire-resistant and moisture-resistant board. It is resistant to both fires and moisture.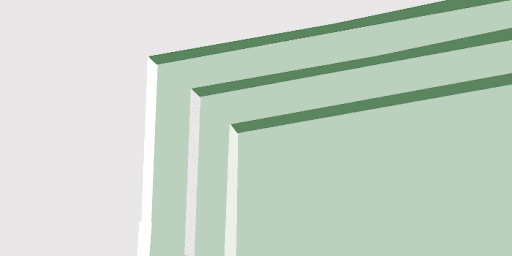 Fire and moisture-resistant gypsum boards
The fire and moisture-resistant gypsum board is covered by green cardboard on the face side and also the backside. Black tape covers the edges.
Abuse-Resistant Gypsum Panels
These gypsum panels are much better than the standard ones. They offer the following advantages:
Resistant to surface indentation
Abrasion-proof
Damage-free after penetration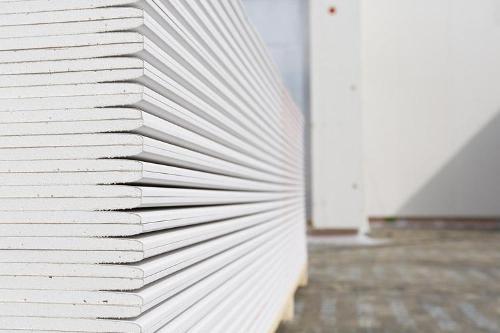 Exterior Gypsum Soffit Board
This false ceiling is suitable for outdoor areas like canopies and porches. It is resistant to weather exposure.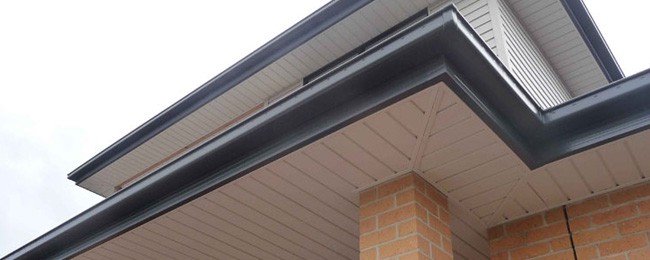 Soffit board is good for lining the eaves.
Foil-Backed Gypsum Board
To make this gypsum board, laminated aluminium foil is used to cover the back surface of the regular gypsum board. The foil acts as a barrier to vapours.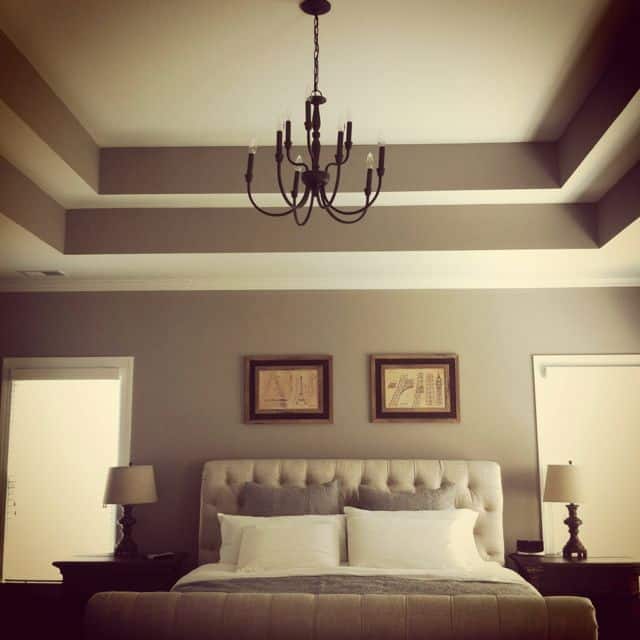 Impact-Resistant Gypsum Panel
The impact resistance provided by these panels is required for false ceilings in flats. Also, the false ceiling does not face damage from the activities of the occupants of the flat above.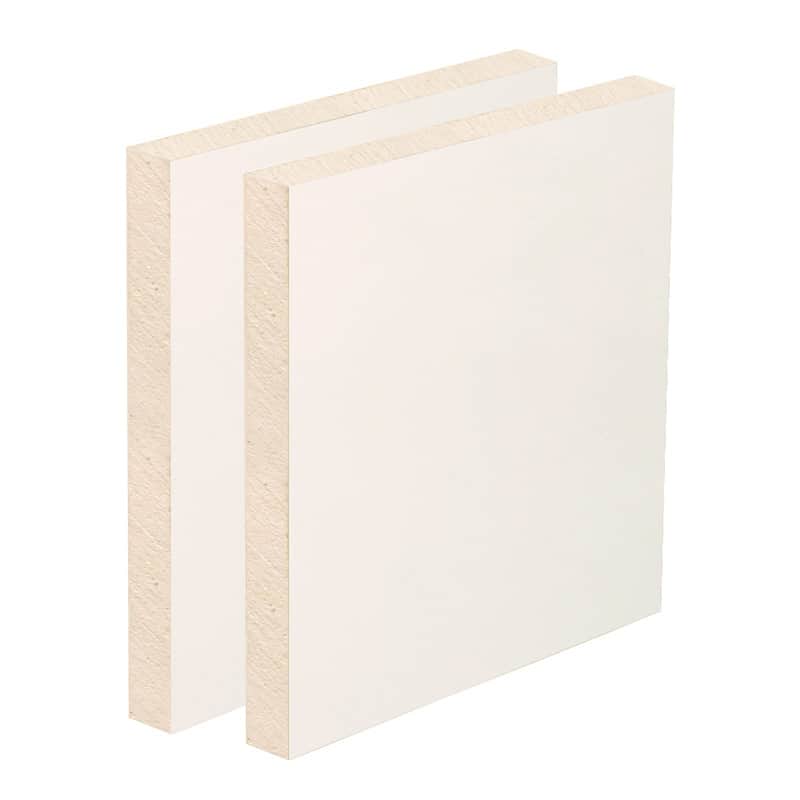 Sag-Resistant Board
A sag-resistant gypsum board is resistant to the sagging of the ceiling in high-moisture areas.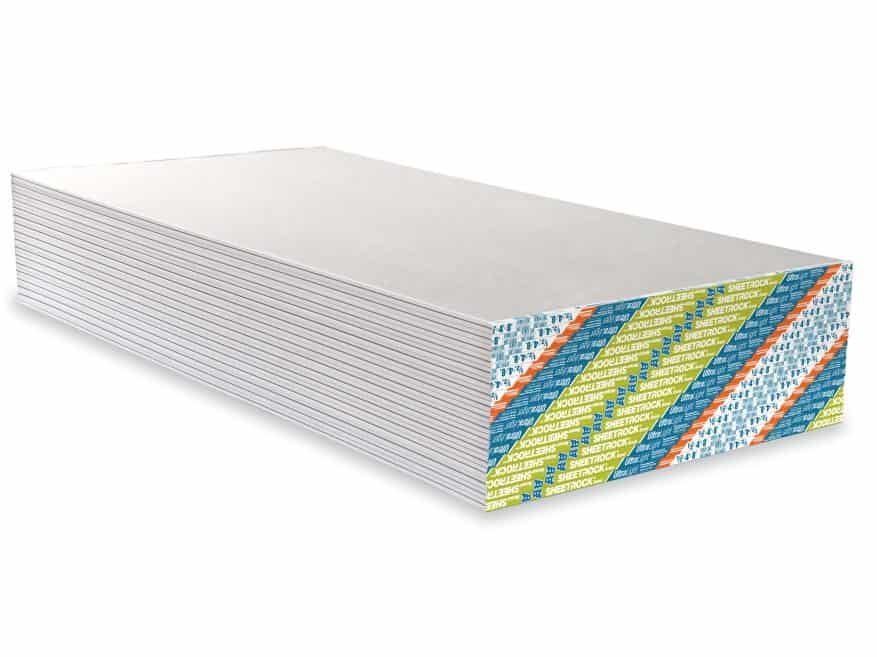 Sag-resistant gypsum boards
Water-Resistant Gypsum Board
The gypsum core in this gypsum board is water-resistant. The paper cover is also waterproof.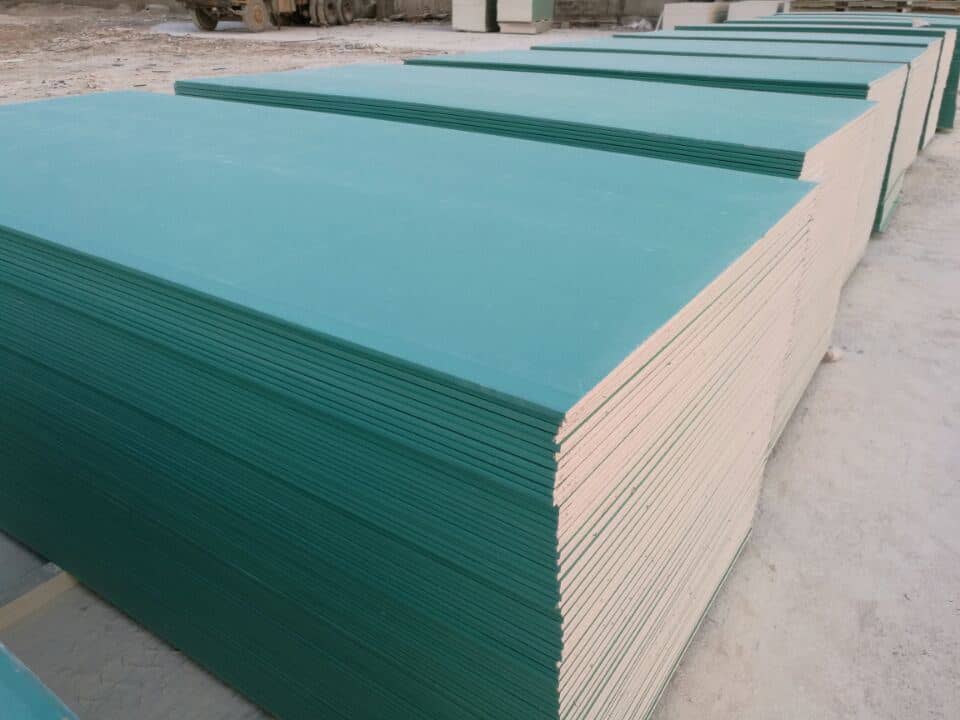 Water-resistant gypsum board
Which is better for false ceiling- gypsum or POP?
This is one of the most sought-after answers while building a false ceiling. So, do not fear if you are also confused between gypsum and POP false ceilings. We will try to answer this question in the best possible way.
Gypsum false ceiling designs for halls, kitchens, and bedrooms offer easy installation as they are prefabricated. Alsom the installation of a POP ceiling is quite messy and can leave a lot of space.
While POP ceilings offer more flexibility in terms of design, the designing itself is a cumbersome project.
POP false ceilings need to be handled by experts. Otherwise, you may not get the desired result. The building of a POP false ceiling also leaves a lot of wastage.
With gypsum, there is less room for experiment. However, the installation is fast and simple. No mess is created during installation.
The look of the false ceiling is elegant. Plus, gypsum boards come in many types to provide protection against various difficulties.
For the reasons discussed above, gypsum false ceilings are the latest emerging trend in metropolitan cities. POP false ceilings, though cheaper, are less preferred.
To understand this, we need to understand the buying capacity of homeowners. Urban buyers want a better finish and longer durability for their ceiling. Hence, they don't mind the slightly higher price of gypsum.
Here are some beautiful gypsum false ceiling designs for bedrooms and halls you can take inspiration from:
Add a touch of elegance to your hall with this curved gypsum ceiling. Recessed lights are a good match for gypsum false ceilings.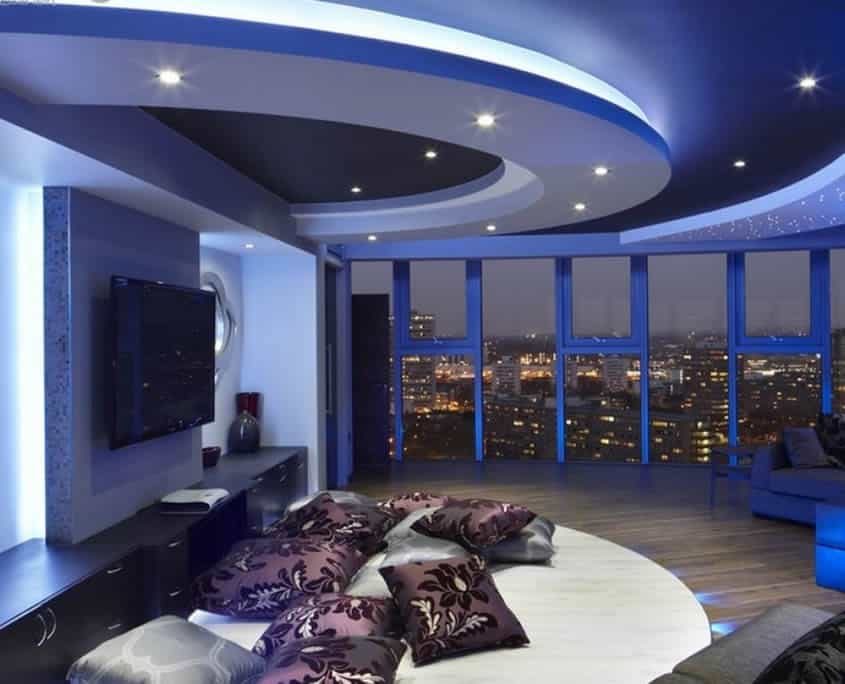 A circular gypsum ceiling design for the master bedroom looks stylish.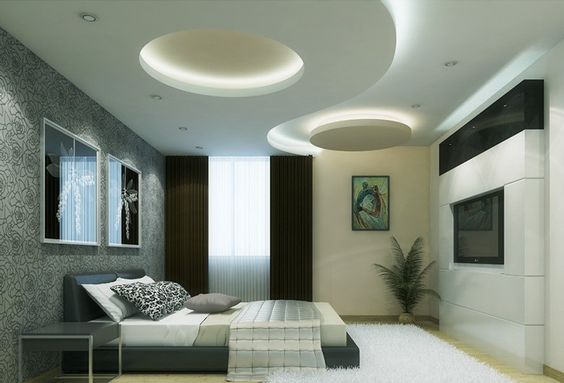 This geometric gypsum false ceiling design complements the hall & sitting room.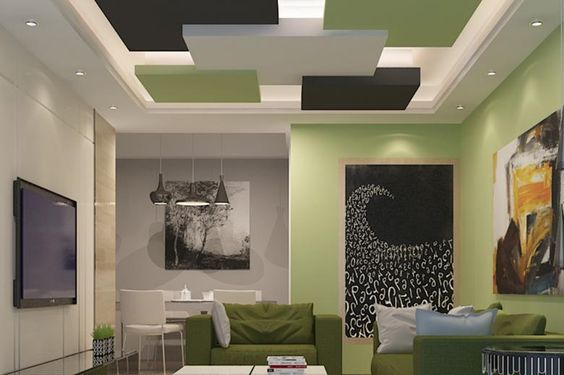 Make your kitchen space look polished with a plain white ceiling design.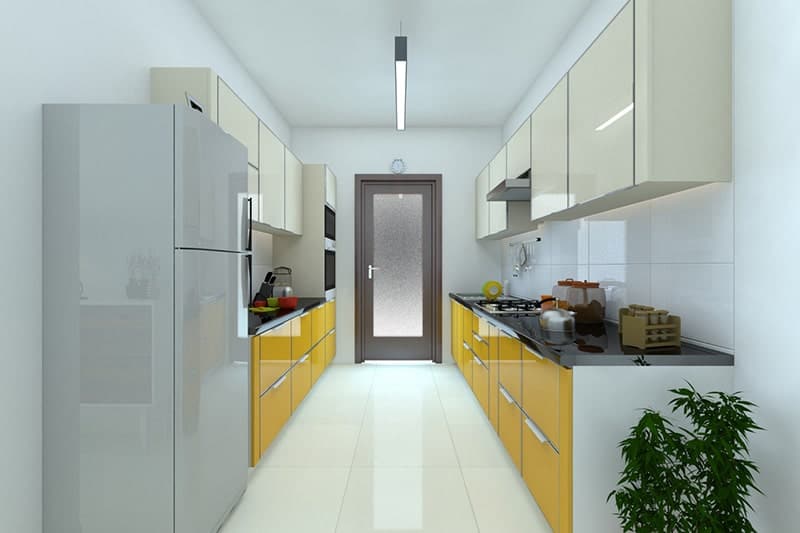 Bathrooms look lovelier with a gypsum board ceiling design.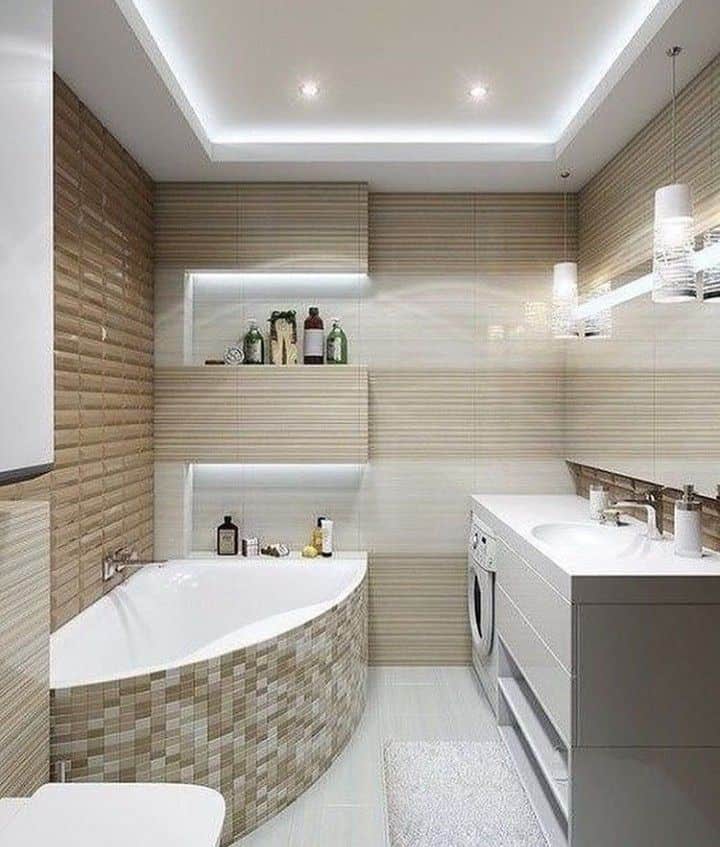 Transform an office space with this majestic design.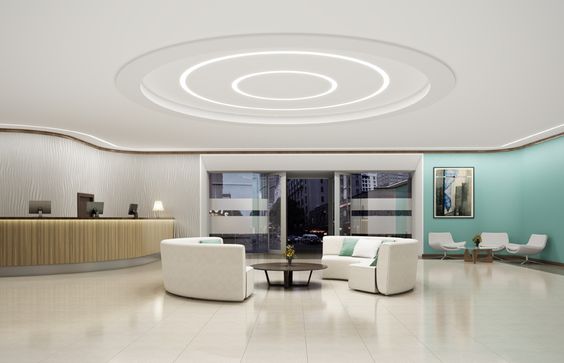 Use bright colors and fun designs for a kid's bedroom ceiling.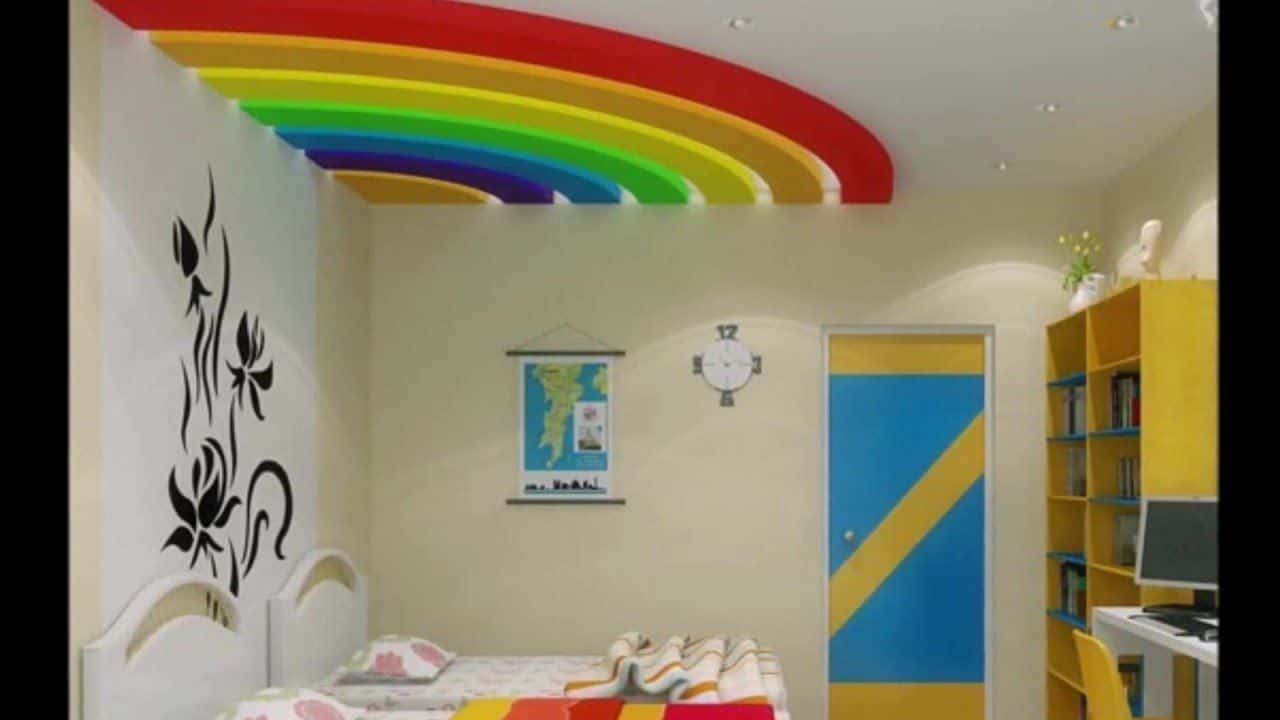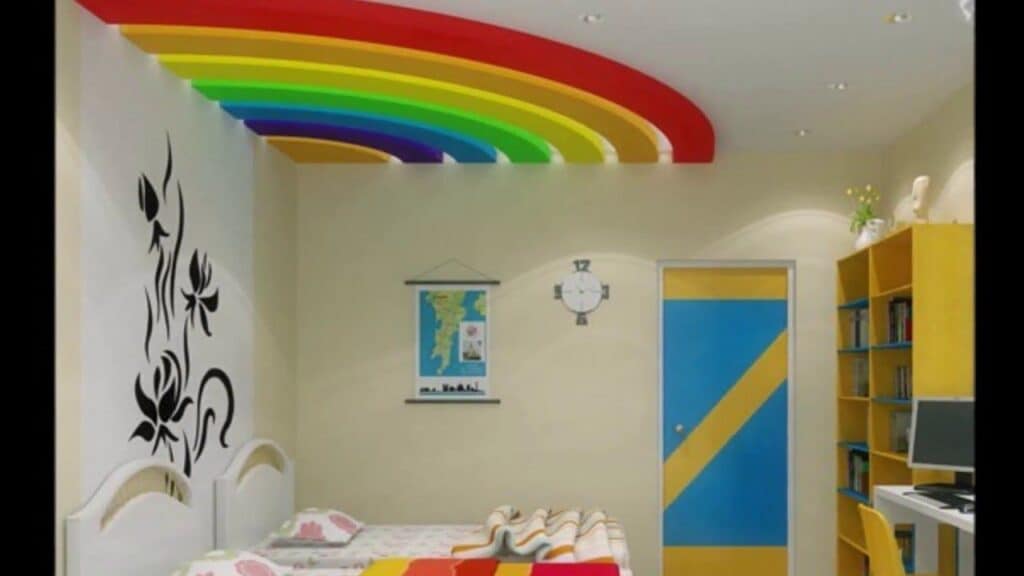 Gypsum boards are great for corridor ceilings. They give a clean, polished look to corridors.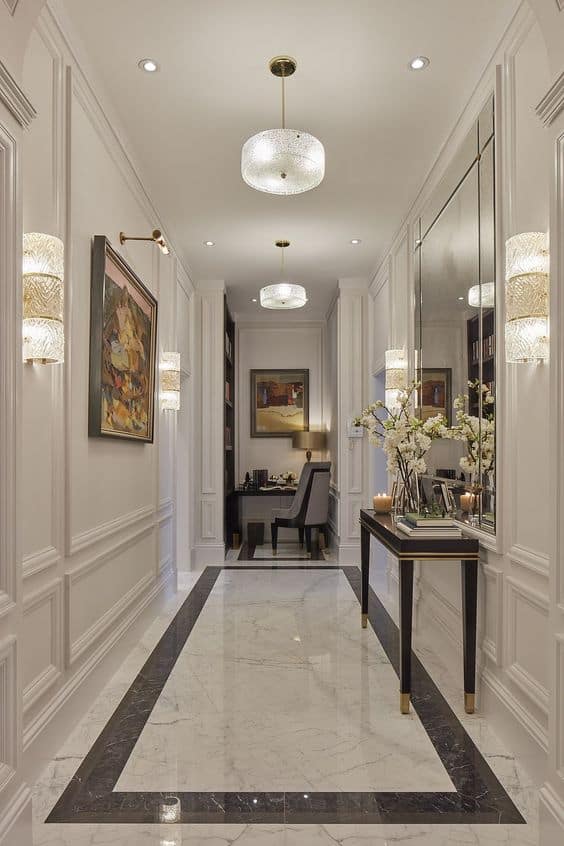 Use appropriate decorative lighting to enhance your ceiling.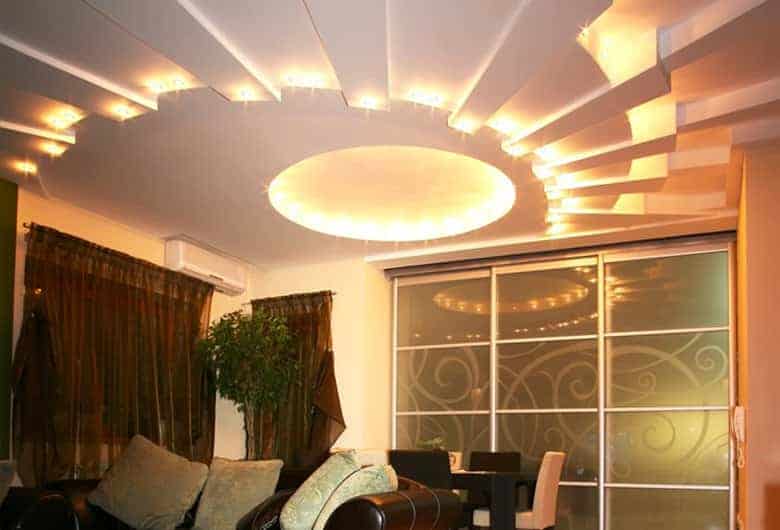 Straight lines are always a good choice for a simple ceiling design for halls & bedrooms.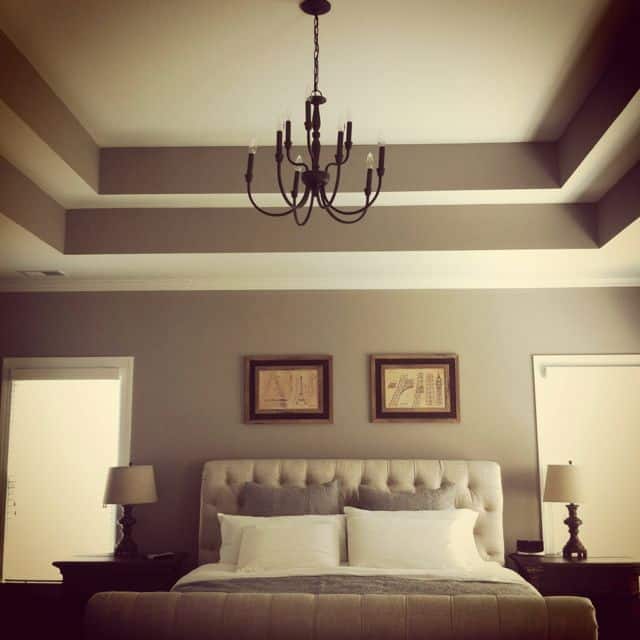 Precautions to take during the installation of gypsum false ceiling
Level the original ceiling first.
Be accurate in the marking for the false ceiling.
Complete the wiring before the gypsum boards are installed.
The section joints should be covered with joint fillers for a smooth look.
Install the lights after the gypsum ceiling is installed.
Paint the ceiling in the end.
 

Best brands for gypsum false

ceiling solutions

in India
The most successful enterprises dealing in gypsum board products in India are:
Gyproc
Gyproc is one of the market leaders in the building construction industry in India for the last 30 years. Also, the products manufactured by Gyproc are a functional, essential, and sustainable part of modern architecture.
Gyproc is owned by the Saint-Gobain group. Also, it provides plaster and plasterboard solutions for buildings in 67 countries. Gyproc false ceiling is a popular choice.
Armstrong
Armstrong World Industries (AWI) is an interior solutions enterprise. With the experience of over 150 years, Armstrong offers some of the best ceiling products in the industry.
The products of Armstrong increase building efficiency and enhance comfort. Also, Armstrong solutions are used throughout the world in residential, commercial, educational, and healthcare facilities.
SHERA
SHERA is a Thai company that provides solutions for raising building standards. It is an environmentally-conscious organization.
SHERA products are eco-friendly. The construction procedures are low-waste and energy-efficient. The products ensure faster and cleaner construction.
USG Boral
In October 2013, two major companies- USG Corporation and Boral Limited- embarked on a joint venture. USG Boral Building Products was the name of this joint venture.
USG Boral delivers innovative and technological solutions for better buildings. It offers safe, quick, and less expensive options for construction.
Aslo, sustainability is an important concern of USG Boral. The company's wall and ceiling solutions are aimed at sustainable innovations.
Gypcore
Gypcore provides durable, practical, and cost-efficient gypsum solutions to contractors and designers.
It has emerged as one of the leading suppliers of gypsum boards and gypsum-based plasters. They also manufacture joint-fillers.
The brand relies on the latest technologies which are green and sustainable.
The Gypsum false ceiling price depends on the thickness of the board. So, the table below consists of the information pertaining to false ceilings.
| | | |
| --- | --- | --- |
| Thickness (in mm) | Minimum Price (Rs. per sq. ft.) | Maximum Price (Rs. per sq. ft.) |
| 1 | 40 | 450 |
| 10 | 20 | 240 |
| 12 | 40 | 150 |
| 16 | 50 | 110 |
For example, for a 10×10 room, the total area of the ceiling is 100 square feet. So, suppose you use a 16 mm thick gypsum board. In that case, the price of your false ceiling would be anywhere between Rs 5000 and Rs 11,000.
Gypsum false ceilings –  Image gallery
Conclusion
A gypsum false ceiling for bedrooms & halls is made with gypsum boards. Also, gypsum boards remain prefabricated materials used for building walls and ceilings.
They come in large in size and the joints remain covered with joint fillers. Also, gypsum ceiling boards come with several benefits. The installation is easy, quick, and clean.
There are a few disadvantages that gypsum boards pose. However, the benefits far outweigh the disadvantages.
There are several types of gypsum boards for ceilings. So, each of them has a specific feature that provides more protection to the board.
A frequently asked question is which false ceiling is the best for bedrooms & halls between gypsum and POP. Both materials remain commonly used in the construction of false ceilings.
The POP false ceiling has a time-consuming installation process. It is also messy and causes waste. It is more flexible and less expensive than Gypsum.
Nevertheless, the benefits of gypsum boards are more. Gypsum is, therefore, the more preferred material for ceilings.
There are many beautiful and elegant options for false ceiling gypsum board designs. Also, they can suit residential as well as commercial buildings.
The best brands for gypsum products are Gyproc, Armstrong, SHERA, USG Boral, and Gypcore.
The gypsum false ceiling price differs from brand to brand. It also depends on the thickness of the gypsum board.
A gypsum designer ceiling is one of the best choices. The elegant design and functional efficiency of a gypsum board false ceiling for bedrooms & halls are worth the investment.
If you want to buy top-quality ceiling solutions from the best brands, click on the link given below to check your options and submit your inquiries:
For more details, contact below:
Email: mukul.jain@buildingandinteriors.com
Mobile: +91 99676 32127
[vvsmustread]