Tiles are used for flooring as well as for walls. The market is flooded with different types of designer tiles. These are commonly used for decorating the walls in a home. Wall tiles are also used to create accent walls to achieve stylish interiors. While selecting the right types of wall tiles for kitchens and bathrooms, you must make sure that they are moisture-resistant and for living rooms, they should be stylish and durable.
Different types of wall tiles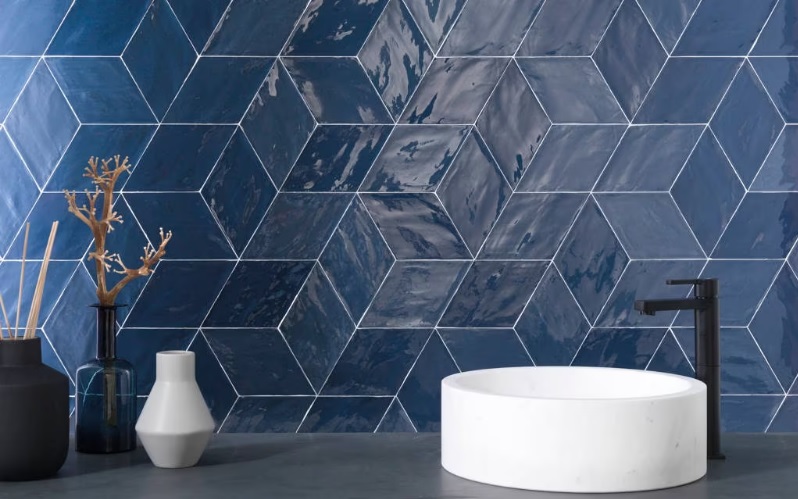 Image Source: Porcelanosa
Available in multiple designs and colours, ceramic tiles come in glazed, polished, and unglazed varieties. Fairly durable in nature, these give a classy look to your interiors. These tiles are generally made from a mixture of water, sand, and clay.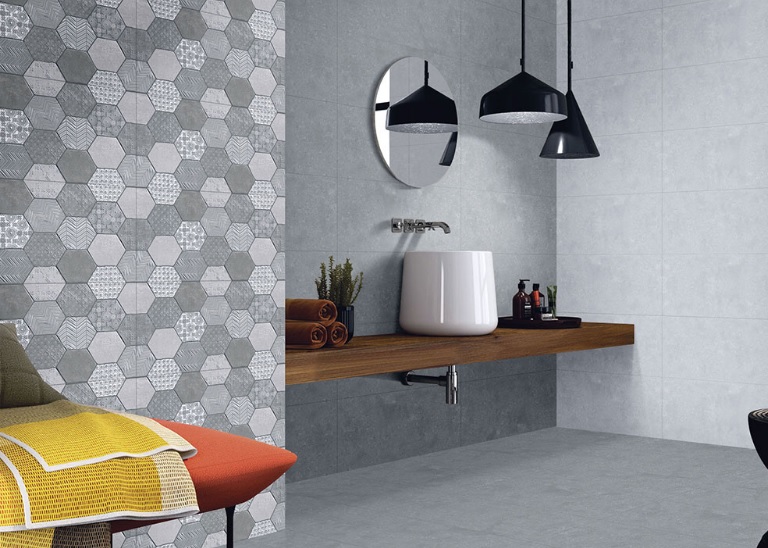 Image Source: Kajaria Tiles
Processed to make them durable and resistant to scratches and stains, these wall tile types are available in different finishes. These are similar to ceramic tiles but have silica and clay mixed in them, which then gives them a sheen and makes these tiles durable in the long run.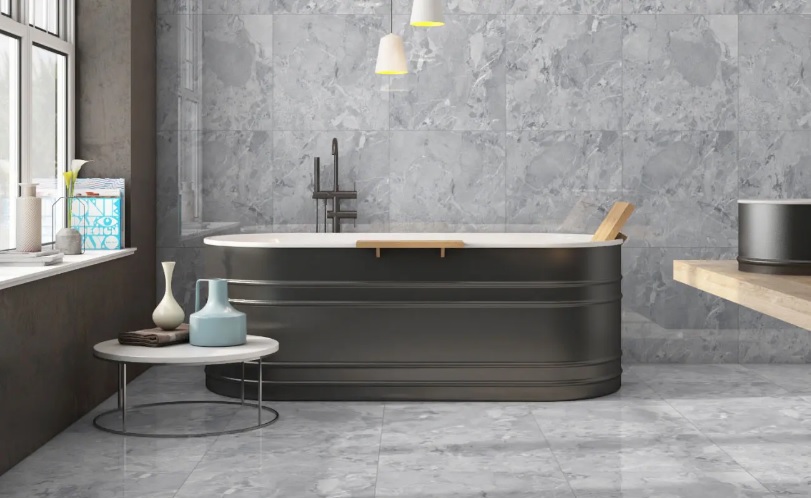 Image Source: Neelson
Available in a variety of colours, patterns, and finishes, these give a luxurious look to the walls. Porcelain tiles are made by exposing clay to extremely hot temperatures which makes them stronger than ceramic varieties.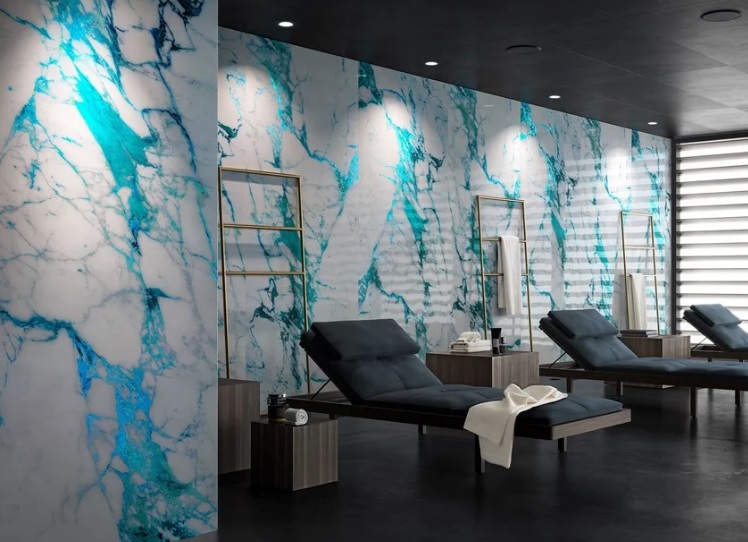 Image Source: Pinterest
Glass tiles are in vogue. Although they are mostly used in kitchens and bathrooms in small sizes, the large slabs have gained popularity recently. Glass tiles are thin and flat-shaped tiles, which are textured to prevent slippage when wet.
Image Source: Tile Club
With detailed designs, these types of wall tiles mostly find use in kitchens and bathrooms. These tiles are chiefly made from glass, stones like travertine, marble or pebbles, porcelain, and metal.
Marble
Image Source: Fujei Stone
Since most marble types have striking vein patterns, these give a sophisticated look and feel to the design of a space. Additionally, marble tiles are an excellent choice for shower walls, vanity tops, and kitchen backsplashes.
Image Source: Euro Marble
Available in neutral tones like greys, creams, and beiges, these types of tiles give a natural, rustic, and timeless look to the room walls. You can generally use these for kitchens backsplashes, fireplaces, and living area walls.
Click here to explore some stunning wall tile designs and ideas!
If you want to purchase top-quality tiles from the best brands at Wholesale Price, click on the link given below: 
For more details, contact below:
Email: mukul.jain@buildingandinteriors.com
Mobile: +91 99676 32127