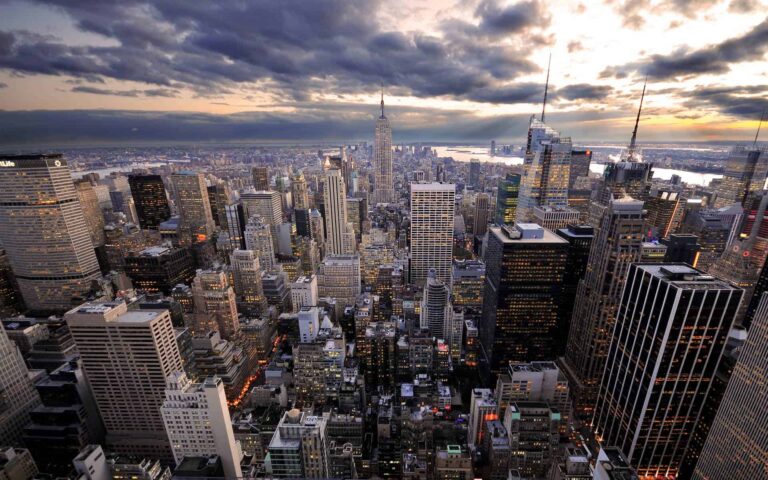 Every week, 1.5 million people move to the city. By 2030, some 60% of the world's population will live in urban areas. Yet while cities drive economic development, generating about 85% of global GDP, they also create major social, environmental and health challenges—especially for lower-income households.
London is no exception. In July 2017, Sadiq Khan, the city's mayor, set out his agenda for a more inclusive city. In his speech he outlined the problems and promise of the UK capital: on the one side, pollution, strain on public services and a lack of affordable housing; on the other, the density of energy and ideas that makes it a global capital.
"My vision for London is a city that enables all Londoners to reach their potential, a city that is inclusive and a city where growth brings benefits to communities," Mayor Khan said. "We must embrace London's rapid growth with both hands and take this chance to use good architecture and planning to make a real difference to the lives of Londoners."
To support his ambitions, the mayor put together a team of 50 architects to work with City Hall and councils on the program. He also outlined plans to launch a new social enterprise, Public Practice, which will place talented designers and planners with local authorities for up to a year.
There are lessons from around the world that could inspire them, so here is a list of some striking examples of how innovative urban planning and design have been used to boost inclusive growth.
1. Wield the carrot and the stick to build affordable housing
Thriving cities attract people from across the world. Unless the supply of affordable housing is increased, poorer inhabitants get squeezed out the centre and into smaller and smaller spaces. Government can either build these houses themselves, or they can incentivise developers to do it.
Of all cities, Singapore might have the most impressive building scheme. From the 1960s onwards, the government has built so many apartment blocks that four in every five Singaporeans live in a state-built home. Key to this was a plan whereby people can dip into their state pension funds decades early to pull together enough cash for a deposit. The result? Home ownership in Singapore stands enviably high, at over 90%.
Another approach trades the carrot for the stick: raise taxes on empty houses and unused land in the city centre. Paris, for one, recently almost doubled taxes on the 100,000 second homes in the city. Vancouver has imposed a tax on unoccupied property and a 15% levy on foreign buyers, to stop them buying homes then leaving them empty. Even tax-averse Saudi Arabia has announced a levy on undeveloped urban land. To some extent, all such strategies ought to either increase supply or reduce demand, and thus reduce prices.
2. Stop the sprawl
When building new homes, the cheapest and easiest solution is often to build out. But this comes with its own problems: wealth-segregated communities and great inequality in public services, as poorer inhabitants are shuffled further from the city centre and its infrastructure. By contrast, limiting urban sprawl raises population density—and provided it is well managed, this can mix communities up, improve public transit and reduce net pollution.
London's green belt is one example of a way to limit sprawl. This ring of countryside runs around the city and resists any attempt at development. Medellin, Colombia, recently did something similar. The city plans to employ five thousand people for 15 years, building a ring of green space 46 miles in circumference. Its purpose is two-fold: it stops urban sprawl, but it also provides some much needed green space in a city whose population has increased almost tenfold since the 1950s.
3. Set the physical and digital infrastructure to keep everyone connected
If a community is cut off, it withers. Inclusive growth is only possible if people are well-connected to the city and each other. Physical infrastructure is, however, a big investment. So the question for government is how to raise the money, and how to make more effective use of that money—particularly in reaching communities at risk of exclusion.
Not so long ago, Copenhagen was a relatively run down place. That's hard to imagine now—partly thanks to the work of Copenhagen Port & City Company. The city transferred a parcel of land to this publicly-owned, privately-run redevelopment company and challenged them to make money from it. They obliged: the land was rezoned and developed to provide more than 30,000 new homes, in addition to office space, parks and a new university for 20,000 students. The dividends from the development company went back to the city to fund the extension of its metro.
On the digital front, New York has shown one way it can be done. The city turned a $500million profit by providing free Wi-Fi throughout the city with an advertiser-funded partnership, LinkNYC. They replaced the city's pay phones with 7,500 Wi-Fi kiosks to provide internet to the 25% of New Yorkers who did not have access to broadband. Partnerships like this show how cities can modernise and expand their infrastructure to be more inclusive without burdening taxpayers.
4. Build the spaces and neighbourhoods where communities can mix
Beyond simply expanding infrastructure to encompass all communities, social inclusion means encouraging those communities to mix. And this means building and protecting public spaces and mixed neighbourhoods.
Many cities are turning to innovative ways to fund urban parks. In Atlanta, for instance, the Historic Fourth Ward Park and Reservoir saved the Department of Watershed Management $16million by building a storm water-retention pond into its park design. Public-private partnerships have also led to a new wave of spectacular parks, from Klyde Warren Park in Dallas to the High Line in New York, an elevated parkway built on a disused railway track that wends over and between the buildings of Manhattan.
However, neighbourhoods, left alone, tend towards segregation. One way to encourage mixed communities is to make it a requirement in agreements with developers. Austin, Texas, did just that when it redeveloped an urban wasteland by collaborating with construction firms, residents, architects and planners. They offered cheap loans to firms on the condition that a quarter of the new homes be classed as affordable. By the time work finishes in 2020, there will be a mixed community of 13,000 homes.
5. Regeneration
And finally: the idea of inclusive growth only exists because inequality has become impossible to ignore. Nowhere is this starker than in the world's great cities, where all the riches our economies can offer are on show—often next to people who cannot touch any of them. Regenerating those deprived neighbourhoods must be a priority for any city that resolves to live by the standard of inclusive growth.
In this arena, public-private partnerships have led the way. One stand out example is Regent Park, Toronto, where a partnership regenerated a notoriously dangerous neighbourhood without ejecting people on low incomes. They rebuilt it with a mixture of subsidised housing and condominiums, with condo sales underwriting affordable housing, and gave a "right to return" guarantee for the previous tenants. The partnership closed a 60-year socio-economic gap between the neighbourhood and greater Toronto.
The Apolitical view
There are huge opportunities for cross-sector collaboration in the future of our cities. Since urbanization isn't going to stop, the Sustainable Development Goals must be the road map by which governments balance growth with sustainability. A recent report suggests that the SDGs could unlock opportunities for the private sector worth $3.7 trillion a year in cities by 2030. Clever urban design will play a big part in this—and already is across the world, from Singapore to San Francisco.