Plywood or ply is a type of engineered wood created by glueing thin veneer sheets together with a resin under high pressure. This results in a flat, thick, robust, and flexible sheet. It is frequently favoured over wood since it is less expensive and does not warp or shrink with time. While the quality of the waterproof or laminated plywood sheet is determined by the constituent wood, price, and manufacturing process, its thickness determines its use and application. Consider these factors before shopping for plywood.
Plywood, unlike any other building material, is a cost-effective solution that is not only adaptable but also attractive. This material, which comes in softwood, hardwood, and a variety of finishes, is suitable for roofing, flooring, furniture such as closets and cabinets, wall panelling, and more.
Installing ply sheets according to usage can save you money in the long run by allowing you to create a cost-effective and long-lasting configuration.
A ply board usually has an odd number of layers or veneers, with the top and bottom veneers of greater quality than the core veneers. To increase the board's bearing strength and limit the possibility of shrinking or warping, each layer is orientated and attached at 90 degrees.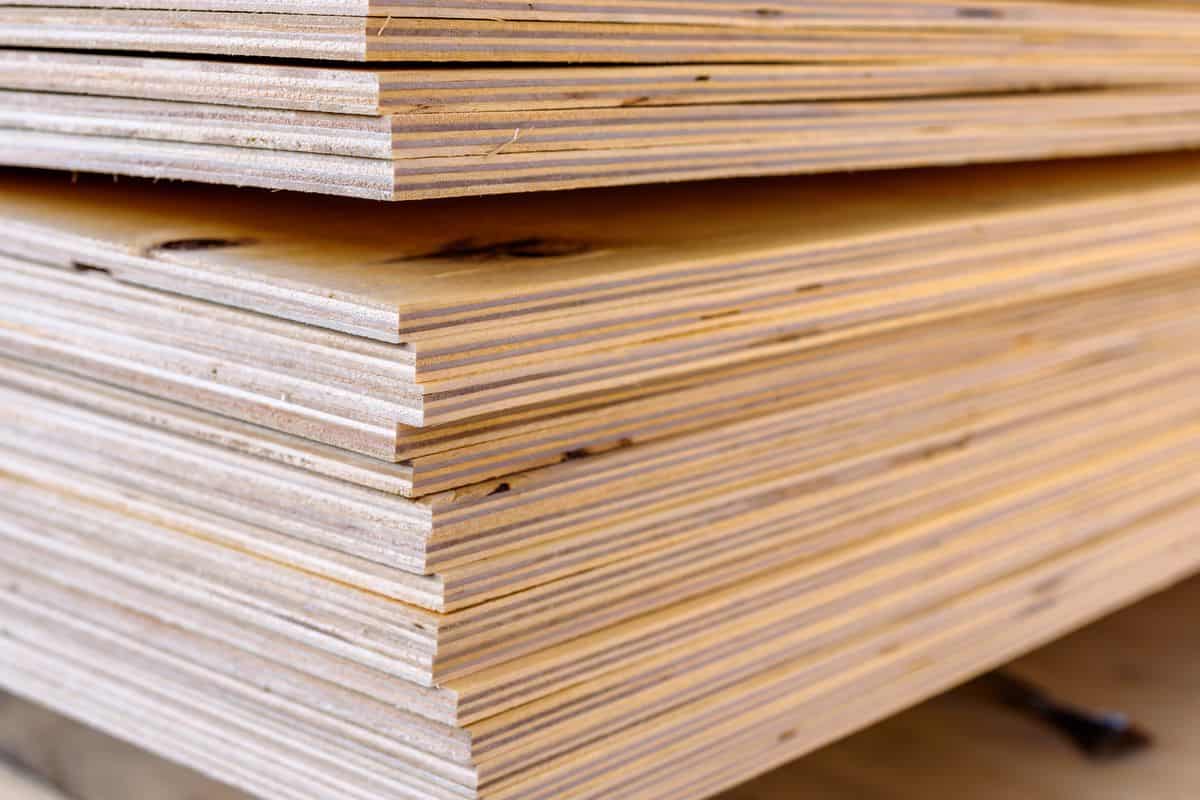 Image Source: thisoldhouse.com
Types
MR (Moisture Resistant), BWR (Boiling Water Resistant), and BWP (Boiling Water Proof) plyboards are often used for interior applications. The MR grade, also known as commercial plywood, is suitable for creating manufacturing furniture, doors, and cabinetry in dry spaces such as living rooms and bedrooms. BWR and BWP-grade plywood are appropriate for places exposed to water or moisture, such as the kitchen, utility room, and bathrooms.
A thin coating of real wood is veneered on the surface of decorative plywood. The surface provides the look and feel of real wood, complete with natural grains. It is ideal for sanding and polishing in the same way as real wood.
Softwood comes from non-deciduous trees such as cedar and pine. Soft wood plywood is less expensive than hardwood plywood such as teak, walnut, or rosewood. Softwood boards are weaker and less long-lasting than hardwood boards.
Other plywood kinds, such as marine, fire-resistant, waterproof, laminated, and structural ply, withstand water, fire, and load quite well. They're sometimes employed in home interiors to deal with harsh weather.
The price of plywood varies based on different aspects, including the type of plywood to the thickness and quality. Consider all this before shopping at your nearest plywood store.
Top plywood brands in India
1. CenturyPly
2. Greenply
3. Kajaria Ply
4. Merino
5. Duro Ply