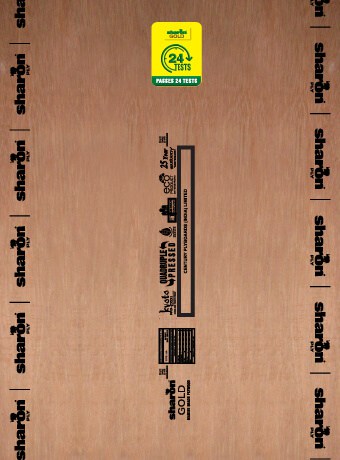 CenturyPly is one of the leading choices of architects and interior designers for its flawless products. It manufactures good quality plywood boards. The CenturyPly plywood boards are resilient and offer both form and functionality. They are fire retardant and can be used for multiple purposes. The value-for-money products of CenturyPly make it a front-runner in the plywood industry. The new CenturyPly Sharon Gold Marine Grade Plywood is one such product in their plywood range
About the Product
CenturyPly Sharon Gold Marine Grade Plywood ranks among the best plywoods for its high-quality hardwood origins and precise manufacture. This plywood is made more durable and strong through veneer core jointers and preservatives. Your furniture is made more robust and elegant with CenturyPly plywood.
Product Description
CenturyPly Sharon Gold Marine Grade Plywood Specifications
1. CenturyPly Plywood is ideal for home and commercial furniture.
2. The CenturyPly Sharon Gold Marine Grade plywood is rich in design, performance, and durability.
3. It is BWP (Boiling Water Proof) Grades.
4. Kyoto Pro-Tech technology protects the plywood against Borers and Termites.
5. E1 Emission Compliant makes the product Eco-friendly
6. It comes with 25 years warranty.
 Technical Specifications
1. Moisture Content: 8-10%
2. Screw Holding Strength (N): Above 2500
3. Density: 720kg/m3
4. Two-tear preservative treatment:
Kyoto pro-Tech
Finished panels are treated with Acid Copperchrome Compound
5. Nail Holding Strength (N): Above 600
6. Adhesion of Plies: Excellent
7. The CenturyPly plywood comes in a thickness of 4 mm, 6 mm, 9 mm, 12 mm, 16 mm, 19 mm, and 25 mm.
Brand Info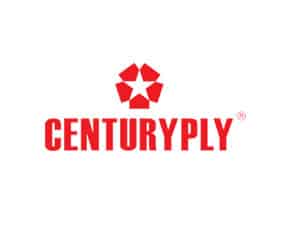 Centuryply