Alstone Industries is the leading manufacturer and exporter of interior building products. It encompasses different areas of interest inclusive of panel & panel products, chemicals products, and exterior facade products. One of their products is waterproof plywood for exterior and interior applications.
About the Product
Alstone Waterproof Ply (WPP) is manufactured with high-quality wood polymer composite and additives which are naturally termite and waterproof.
[vvsmustread]
| | |
| --- | --- |
| View Catalogue: | |
| View Datasheet: | |
Product Description
Alstone WPC waterproof ply is manufactured from ingredients like rice husk, thermoplastic, calcium carbonate, and additives. Being waterproof and termite proof, this marine plywood gives the natural feel of wood but with a better and improved version in its durability and functioning. In addition, this green waterproof plywood is available in various thicknesses and at an excellent price.
Features
1. No effect of water for life time. Hence, waterproof.
2. 0% chance of termite and borer.
3. Zero chance of bending and twisting.
4. 100% free from harmful chemicals like phenol and formaldehyde.
5. No chance of delamination due to absorption of moisture.
6. Waterproof plywood made with a single, strong, well-seasoned layer.
7. Does not require any special adhesive to paste veneers and laminates like ordinary plywood.
8. Additionally, 100% calibrated waterproof plywood.
9. Marine plywood with uniform thickness throughout.
10. Accredited by the GRIHA council as a GREEN PRODUCT.
11. Suitable for exterior as well as interior applications.
12. Ideal for making anything from wardrobes, bed, vanity, modular kitchen to fencing, wall paneling, etc.
13. Offers 100% waterproof, 100 % termite proof, and fire retardant properties.
14. Alstone WPP has a scratchy surface just like that of the plywood which helps any glue for pasting laminates.
15. Offers high dimensional stability and does not warp in the changing weather.
16. 100% eco-friendly waterproof plywood.
17. The perfect replacement of ordinary plywood, MDF, or HDF board.
18. Manufactured with single layers with wood polymer composites so it has the capacity to remain in contact with water for a lifetime.
19. Alstone WPC plywood is ideal for laser engraving and CNC routing.
Technical specifications
Plywood thickness available: 6 mm, 12 mm, 18 mm
Sizes available: 8×4, 7×4, 6×4 feet
Application areas of waterproof plywood
Door Frame
Exterior Wall Cladding
Garden Furniture & Fencing
Pre Fabricated House
Other Exterior Applications
Modular Kitchens
Partitions
Home & Office Furniture
Wall Paneling
Ceiling Solutions
Wardrobes
Industrial Sections
Cabinets & Panels
Bathroom Cabinets
Call now for the price of Alstone WPC waterproof plywood!
Contact Details
M: +91-9967632127
Email: support@buildingandinteriors.com
Brand Info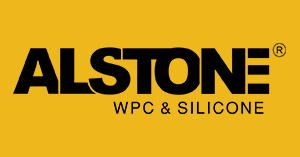 Alstone
Alstone Industries is a company headquartered in New Delhi, India. The operations of the company started in 2004. Also, Alstone manufactures the best WPC and Aluminium Composite Panels (ACP). In addition, they offered their own manufactured silicones and sealants in a market that was primarily import-driven.
Interestingly, ACP finds wide uses across many applications. These applications include the cladding, facade in both interior and exterior environments.
Likewise, it introduced Wood Plastic Composite (WPC) boards. Subsequently, Alstone has also ventured into WPC doors, door frames, and windows.
Above all, the products are manufactured at the company's 3 manufacturing plants in India. As a result, today the company offers a wide range of solutions for the building materials industry.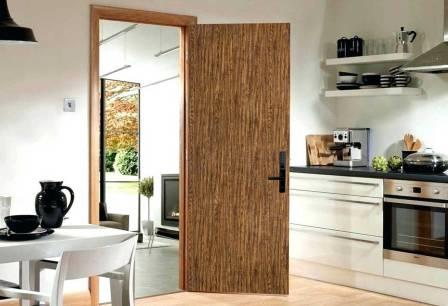 Alstone India
In India, Alstone is the most trusted and preferred 18-year-old brand. In the last 18 years, it has delivered approximately 40 million square feet of ACP. 14 own sales offices and 300 dealers across the country form a strong and careful network.
Imagine a structure with the most stunning outside paneling, one that defies convention and reveals new ideas that you won't find in any other structure. Alstone remains a brand known for its brilliance, attention to detail, precision, and prudence.
The Product range
Further, the company's product range includes:
Alstone Aluminum Composite Panels (ACP)
Alstone WPC Sheets
PVC  sheets (as a substitute to laminates)
WPC doors and window frames, flooring (as a substitute to laminate flooring), and Jaalis
PVC Laminate
Silicones sealants
Adhesives
The USP
Most importantly, eco-friendly alternatives are the USP of the company. As a consequence, these products remain pitched against the traditional solutions in the market. For example, its products like WPC boards are an alternative to commercial/blockboard and plyboard.
In addition, the WPC doors are a replacement for doors made of wood and wood derivatives. As a result, the products remain typically suited to tropical climates as they are water-proof.
Alstone Industries Website: www.alstoneindia.in
Alstone Industries Customer Care Number: +91 11 4123 2400
Video