Armstrong floating ceiling SoundScapes Canopies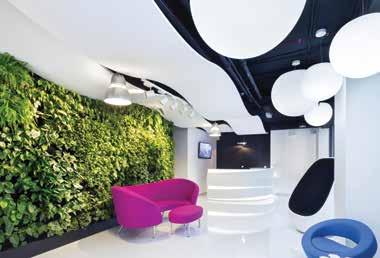 Armstrong World Industries provides high-quality ceiling and flooring solutions for residential and commercial spaces. The Armstrong SoundScapes Canopies floating ceiling is a versatile sound-absorbent ceiling solution from Armstrong.
About the product
The Armstrong SoundScapes Canopies is a part of the SoundScapes range. These panels are equipped with spot sound absorption providing superior acoustics to any space.
Size:
9.25cm x 9.15cm x 0.30cm

(LxWxH)
| | |
| --- | --- |
| View Datasheet: | |
Product Description
Armstrong floating ceiling SoundScapes Canopies is an acoustical solution for commercial spaces that require curves and arches in false ceilings. The specifications of this product are as follow:
The Armstrong SoundScapes Canopies curved panels can be used as either 'Hill' or 'Valley'
It has enhanced acoustics with spot sound absorption
This false ceiling provides aesthetically pleasing visuals because of its unconventional design
The ceiling is available in six standard colors: Traffic White, Light Ivory, Pale Green, Pastel Blue, Traffic Grey, Pale Brown (custom colors are also available)
Panels are adjustable to special heights which is necessary for commercial spaces.
Surface is energy-efficient and has a high-light reflective finish.
The hardware system is easy to use, hence, provides a fast & easy installation.
Panels are made of a 30mm thick fiberglass material.
The accompanying kit comes with the installation components that are recommended by Armstrong
Scrim with factory-applied paint on the face as well as back-painted sides.
The Fire Performance Class is A2-s1, d0 as per GB 8624-2006
The panels are available in two lengths: 1870 mm and 925 mm.
There are two available breadth sizes for the panels: 1180 mm and 915 mm.
The weight of the large canopy panel is 23 kgs per panel while that of the small canopy panel is 8.5 kgs per panel.
Rate of sound absorption is 37.84 sabins per large panel and 14.5 sabins per small panel
Acoustical Performance differs based on the size of the panel
Armstrong offers a one (1) year limited warranty on SoundScapes Canopies
Armstrong floating ceiling SoundScapes Canopies- Application areas
Due to the spot sound absorption feature, the SoundScapes Canopies floating ceilings are best for use in the following commercial areas:
Board rooms and meeting rooms
Hotel lobbies
Office and breakout spaces
Corridors
Auditoriums and large halls
Shopping malls
Contact details
Customer care number: 1860 266 7080; +91-22-6285 0800 (Board Line)
Email: helpdeskindia@knaufarmstrong.com
Brand Info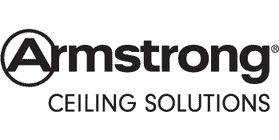 Armstrong Ceiling Solutions
Armstrong Ceiling Solutions provides false-ceiling and wall solutions to help in the design and construction of commercial buildings and residential spaces. It is part of Knauf Kips AG.
This group's history goes back all the way to 1932 in Germany. That very year, Knauf bagged mining rights to gypsum deposits in the Schengen community (Obermosel) in Germany. This venture proved to be a quick success for the company. Consequently, in 1933 Knauf set-up it's first gypsum factory in Perl (Moselle), Germany. And, this factory is still the centre of production technology for the worldwide Knauf Group.
Armstrong's product range includes:
Ceiling Solutions – Mineral & Soft Fibre Ceilings, Metal Ceilings, Wood Ceilings and Floating Ceilings.
Suspension Systems – Ceiling Grids, Trims, Transitions and Pelmets and Installation Accessories.
Armstrong's dedicated project teams are available to assist Architects, Designers and Consultants for their specifications, design and installation requirements. The company has a presence across India with it's sales and service support network. It is interesting to note that the false-ceiling market in India is seen by many in the industry as one that is slated to grow at a steady rate. The Indian market is maturing and quality acceptability is increasing.
Application areas include:
Education.
Health.
Office.
Retail.
Hospitality & Leisure.
Transportation.
Speciality Applications – Theatres, Auditoriums, Libraries, Clean Rooms, Language and Music Rooms.
Website: www.knaufarmstrong.com/en-in.html
Armstrong Ceiling Solutions Customer Care Number: 1860 266 7080