The Antimicrobial range of modular switches by Panasonic is specifically designed to reduce the spread of infections. It is well-established fact that switches comprise some of the products that people come in contact with on a regular basis. This becomes more pronounced through common use of modular switches in public spaces. 
As a result, unlike homes and other private spaces, the public areas increase the risk of infections as more people use the same switch countless times. The innovative range of Antibacterial switches by Panasonic squarely address this hygiene concern and help protect against infections from modular switch surfaces.
About the Product
Panasonic has launched the antimicrobial range of wiring devices under brand series like Vision, Europa, Roma Urban, Roma Classic and Roma Plus. Made from polycarbonate that contain silver ions, these products are equipped with anti-bacterial/anti-fungal properties. 
These series are aesthetically designed and are made from polycarbonate that contain silver ions. The silver ions help in fighting the bacterial growth and reduce its presence on the product surface to a significant level, with no compromise on the high quality and durability of the products.
Product Description
Antimicrobial Range of Modular Switches Wiring Devices feature:
Anti-bacterial protection

Anti-fungal protection

Target bacteria – E. coli, S. aureus

Technology – Silver Ions infused in Polycarbonate

Efficacy – upto 99%

Anti-bacterial testing standard – JIS Z 2801: 2010

Anti-fungal testing standard – E 01 1269/ Equivalent to ASTM: G 21 – 15
For more range of Modular Switches from Panasonic, click here
[vvsmustread]
Brand Info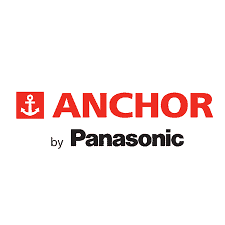 Anchor by Panasonic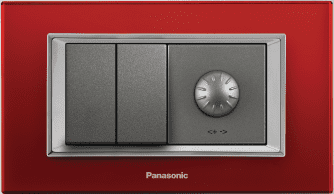 Anchor by Panasonic is one of the largest players in the Indian electrical wires, switches, lighting and home automation market. Brand Anchor has been a household name for switches and sockets since 1960s. Now it is part of the Japanese multinational – Panasonic and operates in India under the company name Panasonic Life Solutions India (PLSI). The product categories offered the company include:
Wiring Devices – Switches, Sockets, Accessories and Home Automation
Wires, Cables & Tapes
Water Heaters (Geysers)
Lighting Products
Fans
Electrical Conduits
Power Tools
Modular Kitchens
The company has been at the forefront of innovations across all the above categories it operates in.
Website: www.lsin.panasonic.com/
Anchor by Panasonic Customer Care Number: +91 22 4130 4130