SHERA is a Thai enterprise with an energy-conserving product line of ceiling slat. The ceiling solutions by SHERA come with heat protection properties.
About the product
The SHERA vent ceiling is a new and innovative ceiling solution for outdoor ceilings.
MRP: Rs 158 per unit.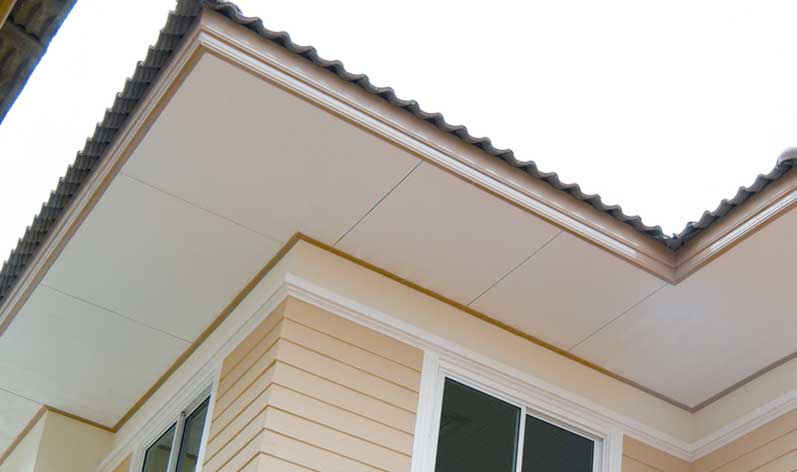 SHERA ceiling board is an eco-friendly and innovative solution. The specifications of this product are: The board is made from Mahaphant's latest innovative fibre-cement technology. The thickness of the board is 3.2 mm Bendable Easy Installation Fire-resistant Immune to water damage Offers better properties of toughness and workability Non-Brittle Termite and insect resistant Weather Resistant Moisture Content A
Size:
120cm x 60cm x 0.4cm

(LxWxH)
Product Description
SHERA Designer vent ceiling is the perfect outdoor ceiling solution. A vented ceiling is a smart way of keeping your house and office cool and well ventilated. SHERA is a one stop for all your ceiling needs, it has wide range of false vent ceilings. Choose the best suited designs from teak, classic or modern all are crafted with minimalist style. Keep your home cool and stylish with SHERA ceilings!
The specifications of this product are:
This ceiling solution is made of a fibre-cement board
SHERA ceilings are strong and durable
The board has dimensional stability
Boards can be bent for false ceilings
Comes in three distinct designs for selection: Teak, Classic, and Modern.
The process of installation is easy
The ceiling is fire-resistant
Immune to water damage
Non-Brittle
Termite and insect resistant
Weather Resistant
Reduces energy consumption
Standardizations:

Moisture Content ASTM C 1185 Standard, ≤15%
Water Absorption ASTM C 1185 Standard, ≤35%
Density ASTM C 1185 Standard, 1350±50 kg./m3
SHERA designer vent ceiling- Application areas:
The designer vent ceiling is for external use. It is most suitable for the exterior soffit of any residential building. It helps in facilitating the wind flow and ventilation under the roof.
Contact Details
M: +91-9967632127
Email: support@buildingandinteriors.com
Brand Info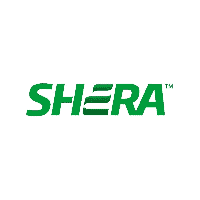 SHERA
The Thai Olympic Fiber-Cement Co. Ltd. was founded in 1974 with the aim of producing fiber-cement roofing under the brand "Ha Huang" (meaning 'five circles' in Thai). The organization was solely focused on providing quality building material to Thai people.
Nowadays, the company, under the SHERA brand, has expanded to a number of plants serving Thailand and the Asian region and it has taken part in ensuring the growing quality of life not only for Thai society but also for the region.
The company has grown significantly under the brand "SHERA", which is not limited only to roofing but has extended its range to Fibre-Cement materials for ceiling, walling, flooring, and decoration.