Siemens is an internationally leading company for home technology. They offer a wide range of premium home and kitchen appliances that are innovative, futuristic, minimalist and elegant in their designs. One such sought after product is the  Siemens Coffee machine- iQ700.
About the Product
Siemens Coffee Machine iQ700 packs together the latest technology and features which makes it effortless to achieve that perfect taste and aroma in a cup of coffee. This machine is also useful for commercial set-ups like offices, where employees working long hours can refresh themselves with that perfect cup of coffee.
[vvsmustread]
Product Description
Siemens iQ700 built-in coffee machine comes in stainless steel. This fully automatic coffee machine integrates effortlessly into modern home kitchens, office pantry or cafe setup. At the touch of a button, one can enjoy a hot cup of coffee in various pre-set modes. This Siemens coffee maker is a premium kitchen appliance that gives you its best performance on every use, so you never have to taste an awful brew. Get this magical coffee machine for your home, office or even commercial setup like a cafe at the lowest price from us.
Features of Siemens Coffee Machine
 It includes a heater of the latest technology, which dispenses well-brewed hot coffee, almost without a wait.
 The inbuilt coffee sensor enables the grinder to adapt to any kind of coffee bean and grind it to perfection with complete ease.
 The Aroma Double Shot feature makes the coffee stronger and less bitter with the help of two brewing processes in the maker.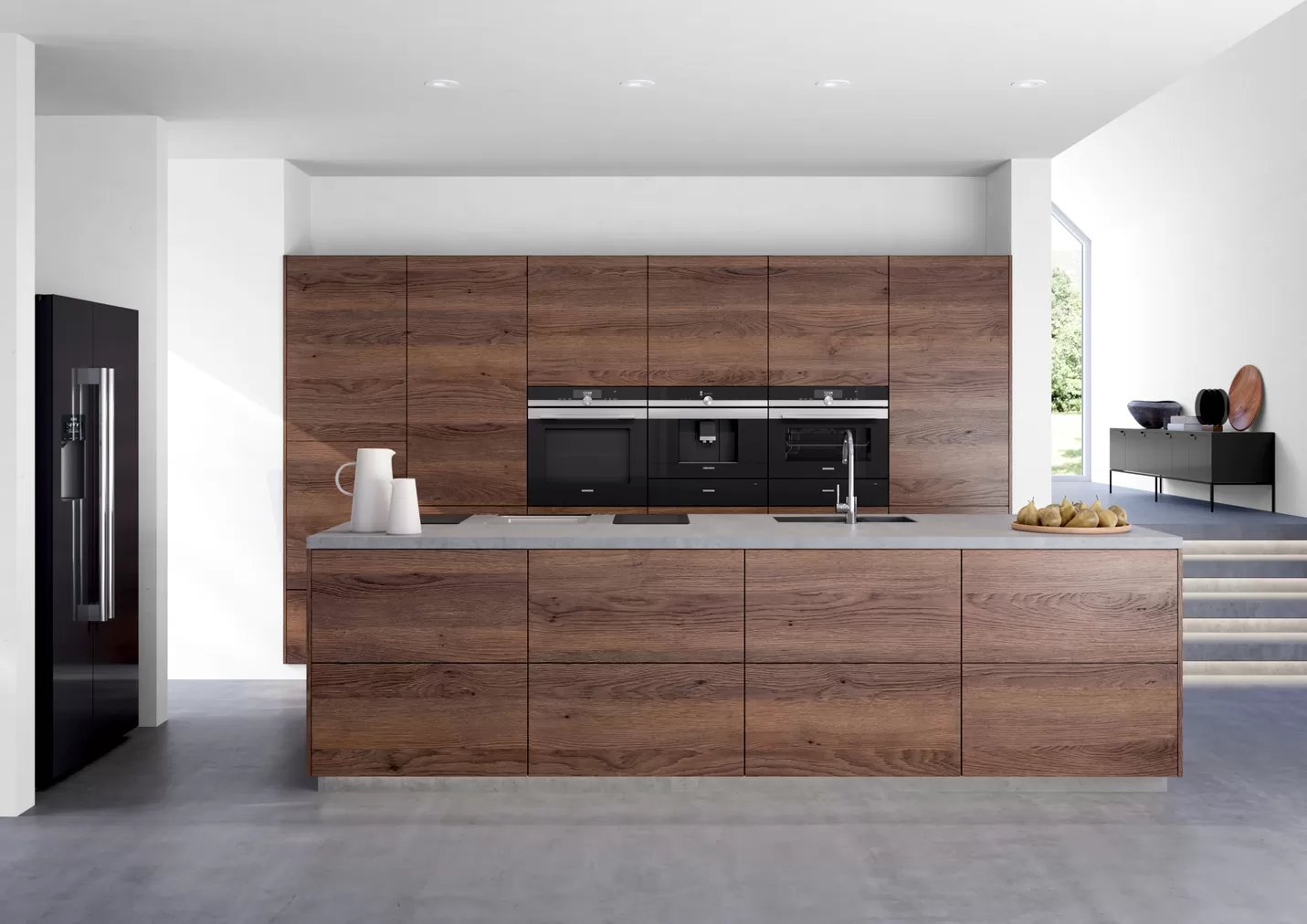 Specifications of Siemens iQ700
Adjustable temperature for a required beverage.
Removable 2.4 litre water tank.
Adjustable milk nozzle and coffee outlet.
The machine issues warning if the water or coffee bean tank is about to be empty.
The user manual is always available.
The grinder doesn't make too much noise.
Foaming and Hot water functions are available separately.
15,000 cups warranty.
The brewing unit in the coffee maker can be cleaned easily, as it is removable.
Fully automatic cleaning programme.
All required containers (water, coffee, beans, etc) are easily accessible but are hidden behind a door, enabling the kitchen to always look neat and professional.
Various display languages are available.
Protected Child lock.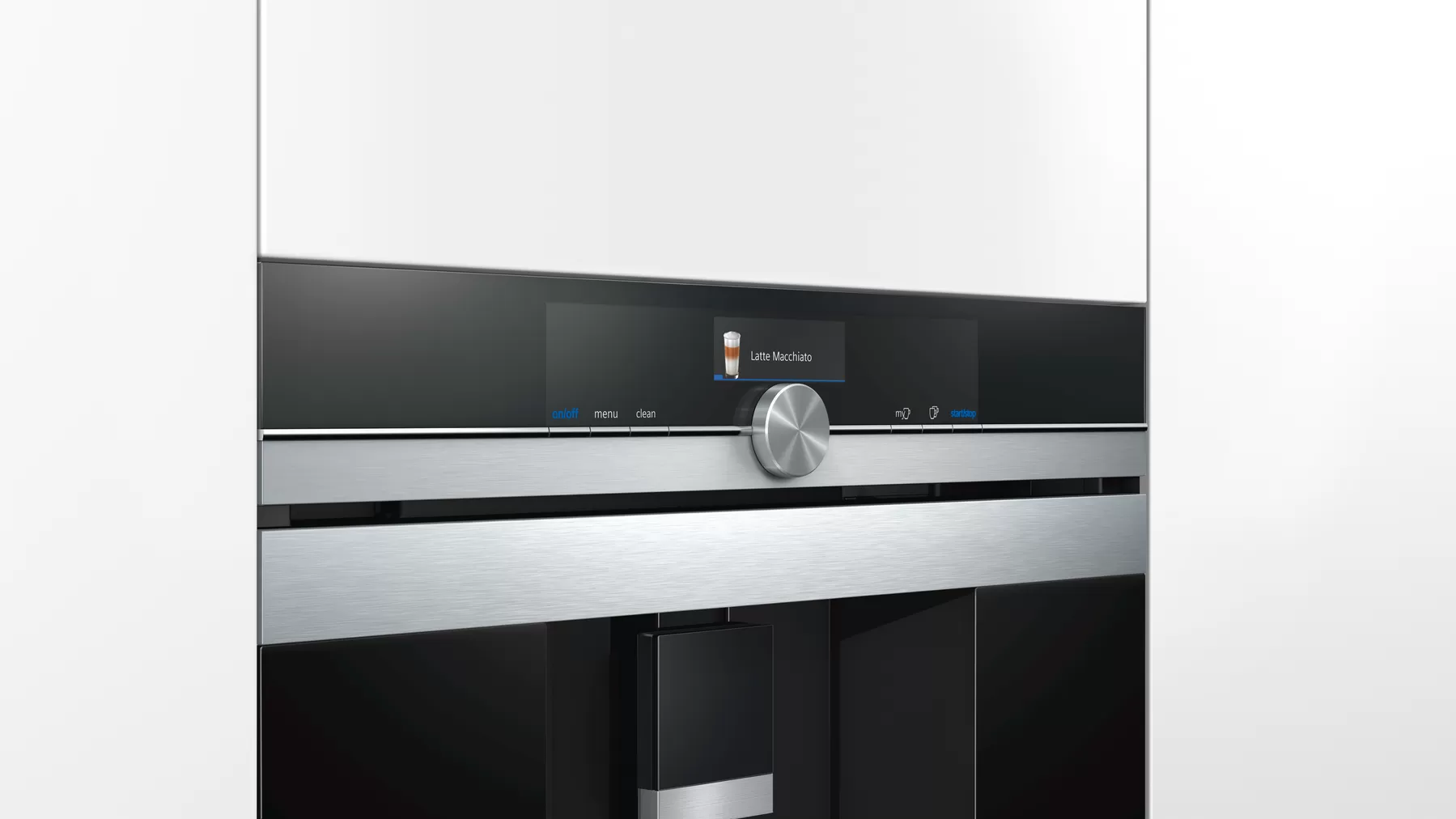 Call us now to know more about the entire range of Siemens Coffee machines and price listings.
M: +91 9967632127
Email: support@buildingandinteriors.com
Brand Info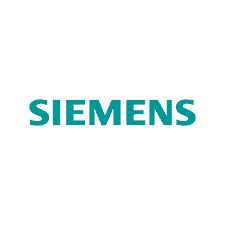 Siemens
Siemens has been a renowned German industrial and technological brand that serves the entire spectrum of the electrical engineering sector for more than 174 years. With a number of innovations that have genuinely transformed human life, Siemens has become one of the leading built-in appliance companies in India and the entire world. Consumers get complete access to a seamless world of innovative possibilities thanks to Siemens' collection of smart products. The product line comprises freestanding models for cooking, laundry, refrigeration, freezing, and dishwashing, as well as coffee machines and vacuum cleaners, in addition to high-tech integrated home appliances.
With the introduction of coordinated and intelligently designed appliances, the brand is setting new standards for innovation, technology, and design worldwide.
Siemens StudioLine range of built-in appliances offers functionality and technology without compromising on design and sophistication. The StudioLine appliances are more than simply very efficient equipments; they represent an aspirational way of life and a symbol of individuality. In addition, the HomeConnect technology connects your appliances with the services of different partners – turning your house into a connected home. Therefore, Siemens products are designed for those who wish to make every day extraordinary.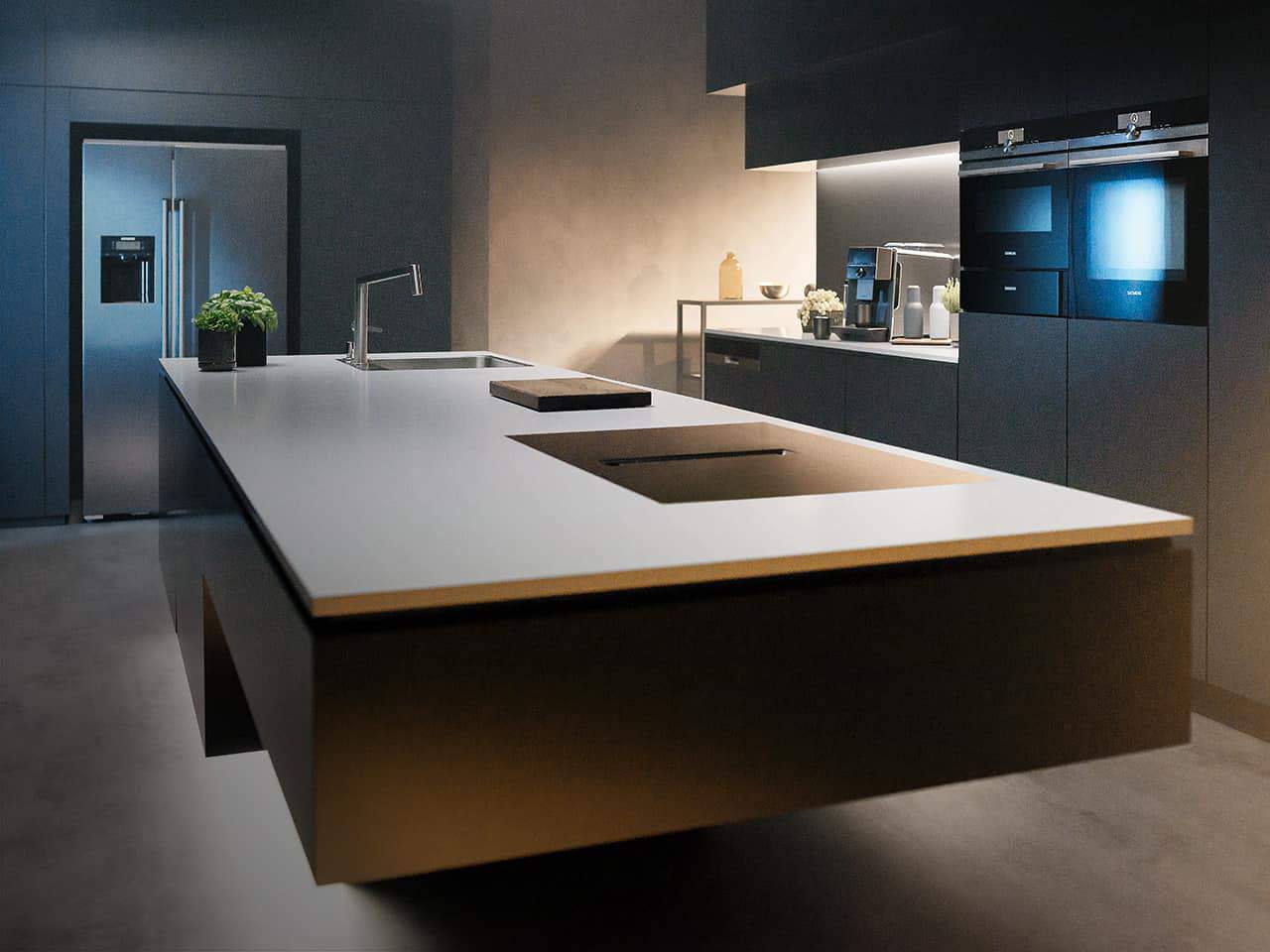 The intelligent innovations and renowned German Engineering of Siemens Home Appliances are well known. The brand's technologies are also top-of-the-line and meet the high standards of customers. Siemens contributes to the metropolitan way of life with its contemporary yet timeless design making the company's products and services dependable and well-thought-out.
In addition, the brand's appliances range includes the following:
Siemens India – Contact Details:
Call: 1800 209 1850 (Monday to Saturday, 8:00 AM to 8:00 PM)
E-mail: service.in@siemens-home.BSH-Group.com