Stiebel Eltron is known for manufacturing top-quality electrical appliances. The major focus remains on developing safer, more energy-efficient, and highly convenient for use. Stiebel Eltron CERO Series Caustic Fluid Heaters are one such innovative products.
About the Product
Stiebel Eltron CERO Series Caustic Fluid Heaters last long in a caustic environment. They calculate the energy needed to meet the demands of the hot water. Then the minimum number of elements are activated to meet the demands. Therefore, no energy is used when the appliance is left idle except for the power indicator lamp.
[vvsmustread]
Product Description
Stiebel Eltron HVAC system- CERO electrical water heater machine models are designed to heat reverse osmosis (RO) water and caustic fluids. They have corrosion-free titanium-sheathed elements that will last longer in a caustic environment than standard Incoloy-sheathed elements. This HVAC system calculate the amount of energy needed to meet hot water demand, then activate the minimum number of elements necessary to satisfy that demand, depending on flow rate and temperature measurement. No energy is used when the unit is idle other than the indicator light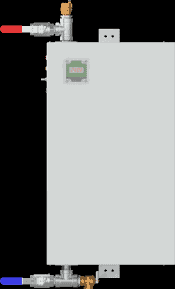 Stiebel Eltron HVAC system- CERO Series Specifications
12 – 144 kW (40,944 – 491,300 Btus)
Flow rate for different pipe sizes: 0.5 – 40 GPM (0.9 – 151.4 l)
Available voltages: 3-phase 208, 240, 400, 480 Delta or Wye, 575 V. However, the voltage depends on kW of the meter.
NEMA 3 enclosure standard
NEMA 4 and 4X enclosures optional
Four overtemp protections
316L Stainless Steel heat exchangers
Titanium-sheathed elements for resistance to caustic materials
 Freeze protection standard
ETL and cETL certified to CSA and UL Standards
Titanium-sheathed water heaters elements last longer in a caustic environment
Also, electronic controls with minimal working parts
Special air relief system affords increased reliability
Additionally, comes with Dynamic load balancing. This allows even element wear. As a result, the appliance has improved longevity.
Output temperature adjustable in one-degree increments from 60 to 185 °F
Accurate to  1-degree F
LED Lights show the actual temperature and the output temperature settings. The actual temperature flashes when the user needs more heat than available.
Moreover, minimal pressure drop
Individually fused elements
Easily serviced on site
NEMA 4 and 4x enclosures
Stiebel Eltron CERO Series Caustic Fluid Heaters Emergency kill switch
piping and valves available for different models1″ and 1 1/4″ In/Out piping and valves for different models are available.
Finally, mixing valve available for different output temperatures in 3/4″ – 1 1/4″ sizes
So, call us now to buy an energy-efficient HVAC system- CERO Caustic Fluid Heater electrical machine for heating RO & caustic fluid!
Contact Details
M: +91-9967632127
Email: support@buildingandinteriors.com
Brand Info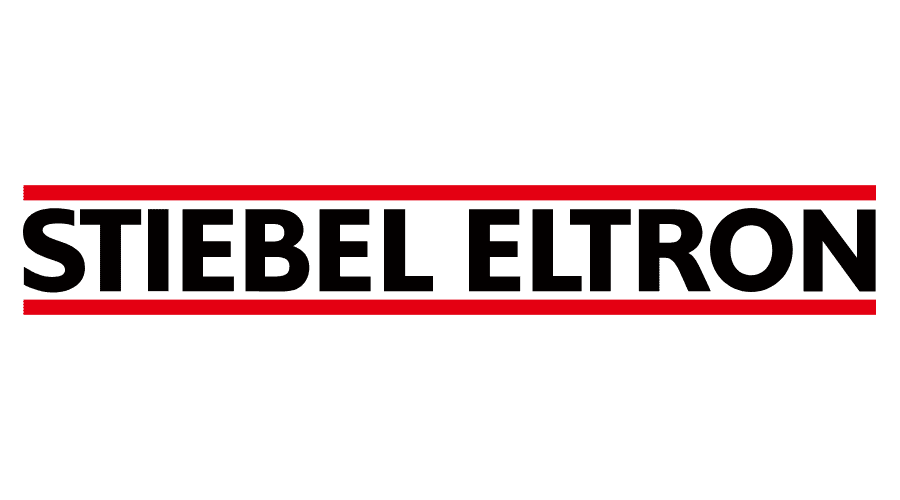 Stiebel Eltron
Stiebel Eltron – The German lineage
Stiebel Eltron was established in Germany in the year 1924. The company is one of the leading manufacturers of products in the category of 'Hot Water' and 'Renewable Energy'. It is headquartered in Holzminden, Germany. Today, it has a strong presence in major markets across the world, including India.
It's founder Dr.Theodor Stiebel started realizing his vision of developing and manufacturing products with low energy consumption, greater safety and comfort. This very objective drives the company even today. The company pursues a clear strategy in the production and development of products – for environmentally friendly, efficient, and convenient building services. The company relies on over 3,900 employees around the world and their expertise at every stage of development – from the initial design, right through to the manufacture of the final product. The result is efficient and innovative solutions for hot water, heat, ventilation and cooling.
Stiebel Eltron India
In India, the company is present as a wholly-owned subsidiary of the parent German company. It is based in Pune, Maharashtra. And, the range of products in India are the same as sold by the company worldwide. As a result, one sees  Instantaneous Water Heaters, Small Water Heaters, Heat Pumps, Ventilation systems, Central Heating Systems, Room heating solutions, Energy Management, and more being available in India.
The company's products remain backed by a highly trained team of sales and service professionals. Also, the products are available at quality bathroom and sanitary retailers across India. In addition to this, Stiebel Eltron India remains actively involved with MEP Consultants and helps them design and select robust solutions for projects across India.
Major Product Categories:
Stiebel Eltron India Customer Care Number – +91 20 67 48 0928
Website:  https://www.stiebel-eltron.in/en/home.html