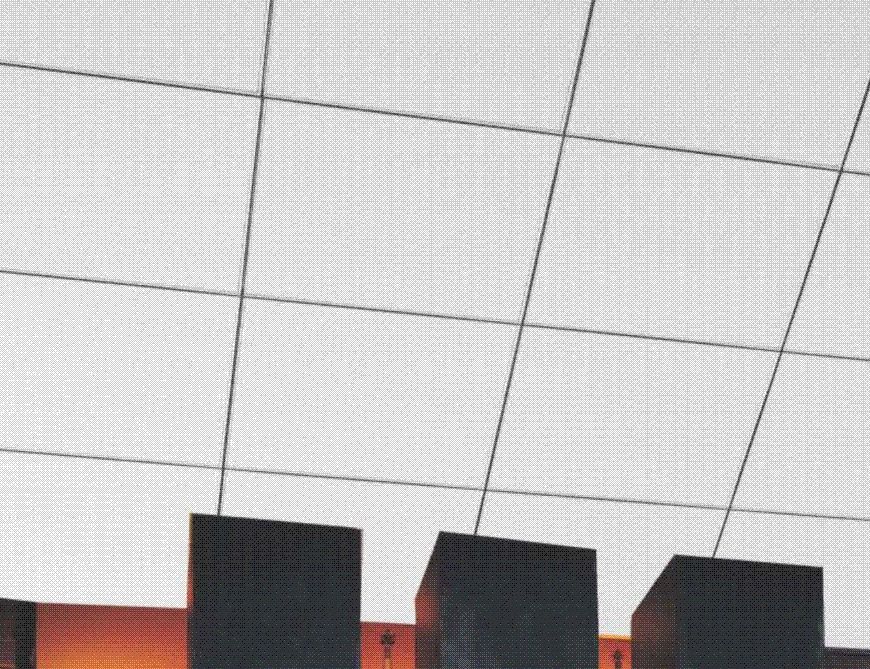 USG Boral manufactures excellent ceiling solutions that have amazing properties and offer numerous benefits. The ceiling tiles and planks made of different materials give a unique look to the space. One such product that transforms the place is the USG Boral Olympus Max Ceiling Planks.
About the Product
USG Boral Olympus Max Ceiling Planks are smooth ceiling planks that are perfect sound-absorbing ceiling solutions. They also enhance the aesthetic value of the space.
[vvsmustread]
| | |
| --- | --- |
| View Datasheet: | |
Product Description
USG Boral Olympus Max Ceiling Planks are excellent commercial false ceilings. The specifications of the false ceiling board solutions:
Suspended wood ceiling boards with micro-perforations. Therefore, they offer a smoother look.
These ceilings offer sound-absorption features. Therefore, they become ideal ceiling solutions for places that need less noise disturbance.
They come with mould & mildew resistant properties. Therefore, they last longer without getting damaged.
The water-felted manufacturing process offers excellent ceiling attenuation class performance.
They offer Humidity, moisture, and sag resistance.
The non-directional pattern of the ceiling reduces the installation time. Moreover, they also reduce the waste produced due to the installation process.
Ceiling planks type: Acoustical roof panels. Therefore, lesser sound disturbance.
False ceiling board material: Mineral Fiber
Ceiling panels size: 600 x 600 mm, 600 x 1200 mm
False ceiling edge profiles: Shadowline Tapered, Fineline Bevel
Edge size: 600: 1200 mm
Panel thickness: 19 mm
 Sustainability: 61%
Warranty: 30 years.
USG Boral Olympus Max Ceiling Planks Application Areas:
The various applications are mentioned below:
Schools and Colleges
Reception
Lobby
Conference halls
Retail stores
Hotels
Airports and metro where metal ceiling boards are used.
Hospitality and healthcare
Education and residential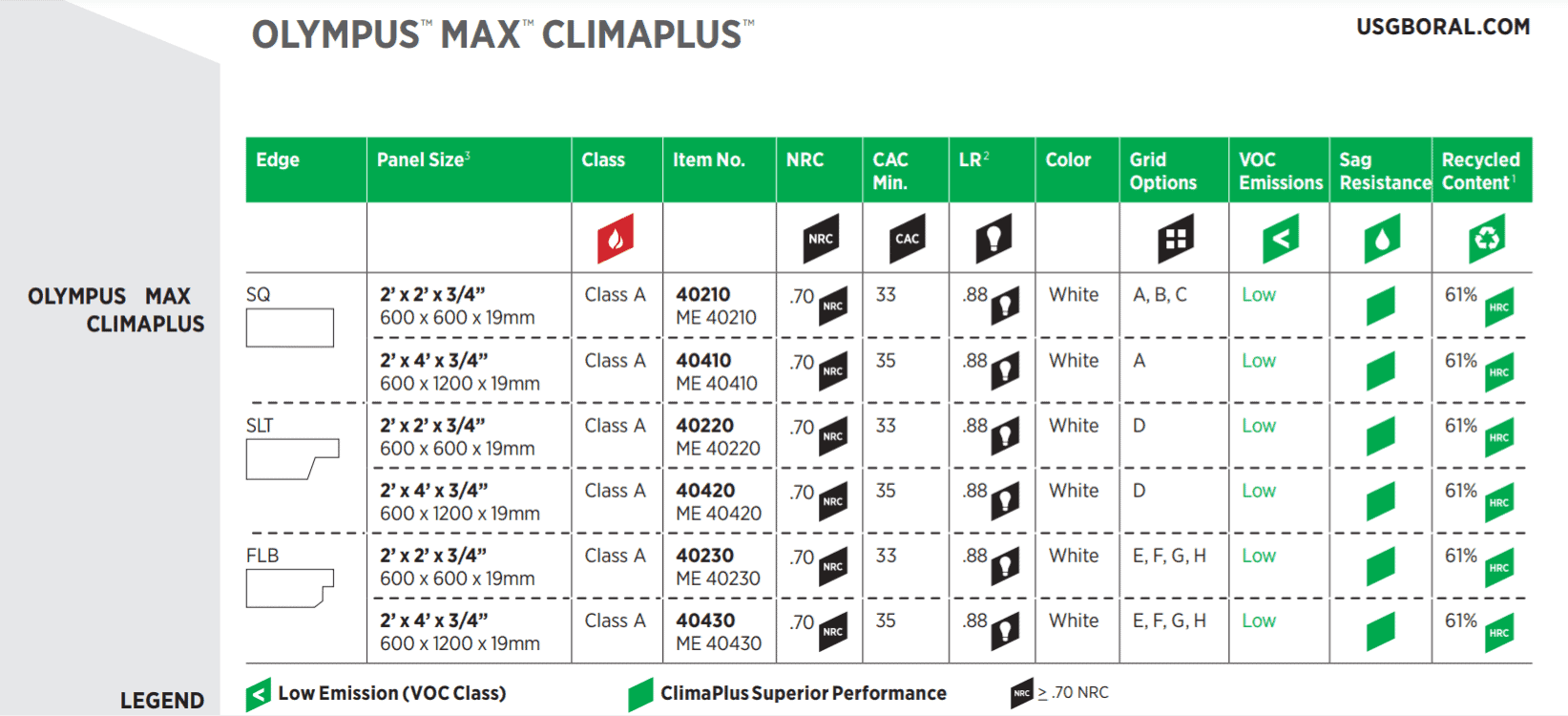 Contact Details:
Brand Info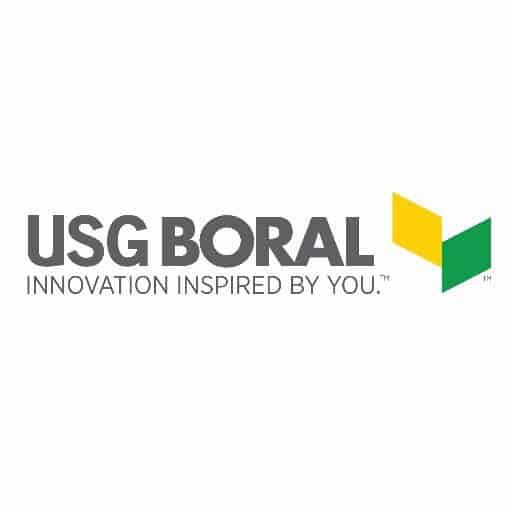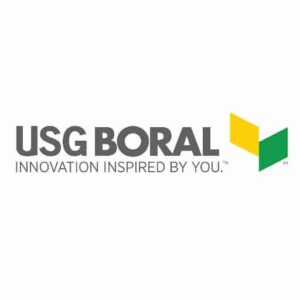 USG Boral