Villeroy & Boch bathroom tap collection – Conum | Mixer tap
Villeroy & Boch is a German manufacturer of ceramics and bathroom fittings. The brand not only offers products from the Bathroom and Wellness and Dining & Lifestyle divisions but also a coordinated furniture range. One of their extraordinary products is the Conum design tap collection.
About the Product
Villeroy & Boch designer bathroom taps collection – Conum consists of different types of taps available in four striking colours. It includes washbasin taps, shower taps, bidet tap fittings, and more.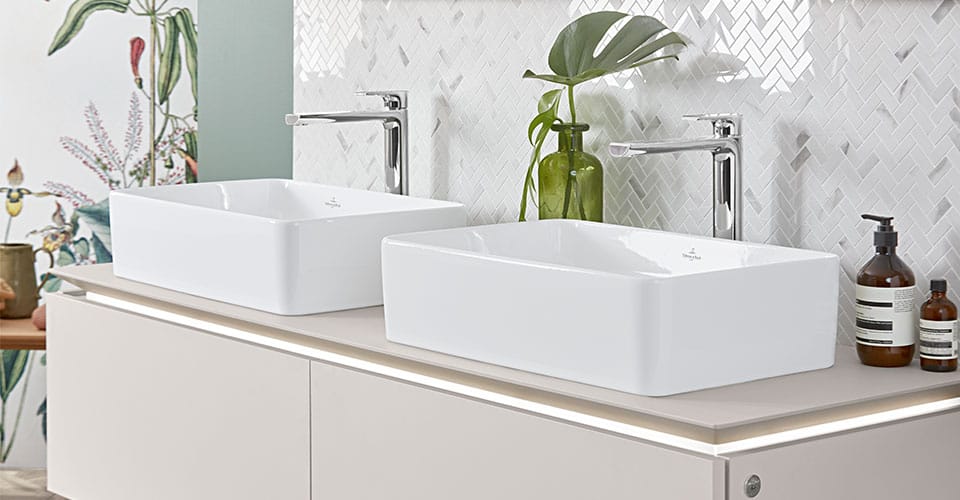 The bath spout, basin mixers, bidet mixers, and concealed basin and shower mixer from Villeroy & Boch have a modern, clean design with outlets in a variety of heights and lengths. Practically any type of ceramics can be used with the LIBERTY collection bathroom taps. LIBERTY from Villeroy & Boch guarantees design and functionality tailored precisely to your needs. Design & features of the basin mixers 1. Because of their we
| | |
| --- | --- |
| View Catalogue: | |
Product Description
Conum bathroom taps collections by Villeroy & Boch features a slim, straight spout that blends into a strong body, embracing its distinctive lines to flow smoothly. These taps add an unusual touch to washbasins, baths, and showers. Moreover, the precise and uncompromising design of the bathroom mixer tap matches the quality of workmanship showcasing the highest premium standards at a great price.
The innovative operating lever keeps the design consistent.
When the tap is opened, the lever glides instead of tipping, in turn eliminating the need for the otherwise necessary recess.
When it comes to the standing pipe, the lever can be placed in different positions: it gives the tap additional height when above the spout, whereas it deliberately takes a back seat to accentuate the shape when attached to the body on the side.
The three-hole version of the tap body also makes a clear design statement.
To give it a more puristic look, the Conum tap can be installed directly on the ceramic without a rose.
Additionally, laminar aerator provides a virtually splash-free jet of water.
Colours & finishes
The bath & shower taps in the Conum collection are available in four striking colours. In addition to the classic version, there is a spectacular finish and a distinctive version as well.
High-gloss chrome
Brushed gold
Brushed nickel matt
Matt black

The range of bathroom taps
The Conum range consists of the following:
5 different washbasin taps, including a model with a higher base
3 bath fittings including free-standing bath taps
2 concealed / in-wall thermostats for showers and baths
1 bidet tap fitting
Innovative features of the bathroom mixer tap
Conum unites contemporary design with trendsetting functionality. Its main design features are as follows:
The gliding lever that enables an exact, minimum clearance: perfection in every detail.
The laminar aerator that provides a quiet, clear, and practically splash-free water flow.
The Conum range complements other Villeroy & Boch premium bathroom collections wonderfully. It goes well with Memento 2.0, Finion, and another Christian Haas collection called Antheus.
Call us now to know the price of the bathroom taps in this collection!
Contact Details
M: +91-9967632127
Email: support@buildingandinteriors.com
Brand Info
Villeroy & Boch
Villeroy & Boch has been innovating and producing high-quality products since 1748, adding sophistication and flair to people's lives. The ceramics manufacturer has grown into a global lifestyle brand and is profoundly anchored in European culture.
It is a German manufacturer of ceramics with the company headquarters located in Mettlach, Saarland.
Moreover, with 13 production sites worldwide, the brand is now represented in over 125 countries with its Bathroom and Wellness and Dining & Lifestyle products.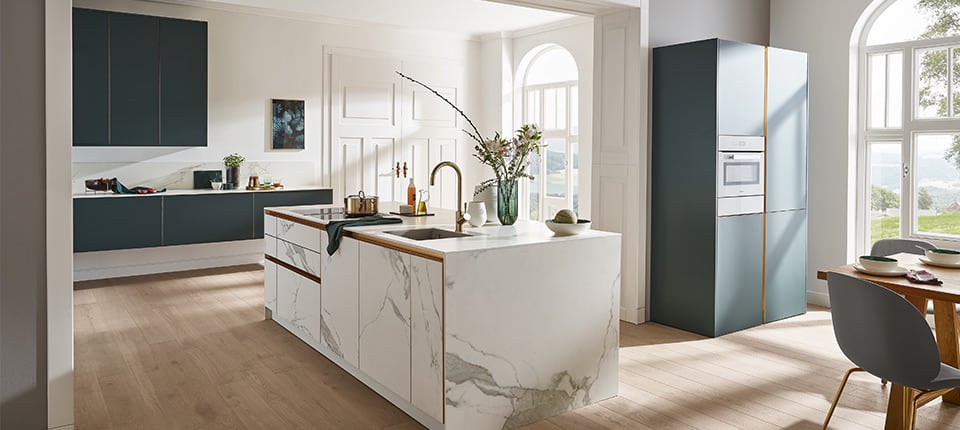 For both the consumer and contract markets, Villeroy & Boch delivers unique product and furnishing solutions. The House of Villeroy & Boch, a ceramics manufacturer, offers a stylish assortment of products centered on dining and tableware themes, as well as a large range of gift items to make every moment unique. Also, it offers high-quality goods in the Bathroom and Wellness category that are designed to transform the bathroom into a fashionable and functional haven of well-being.
In addition, the brand's product range includes the following:
A collection that offers everything from bathroom sinks through toilets and whirlpool systems, saunas, cabinets, and bathroom furniture to a large range of taps & fittings, and accessories. So, it includes:
Crockery: Fresh, modern shapes as well as rustic, country-style designs of tableware.
Cutlery: An extensive selection of high-quality plates, cups, egg cups, etc.
Glasses and goblets: A wide and premium range of wine glasses, bar glasses as well as tumblers.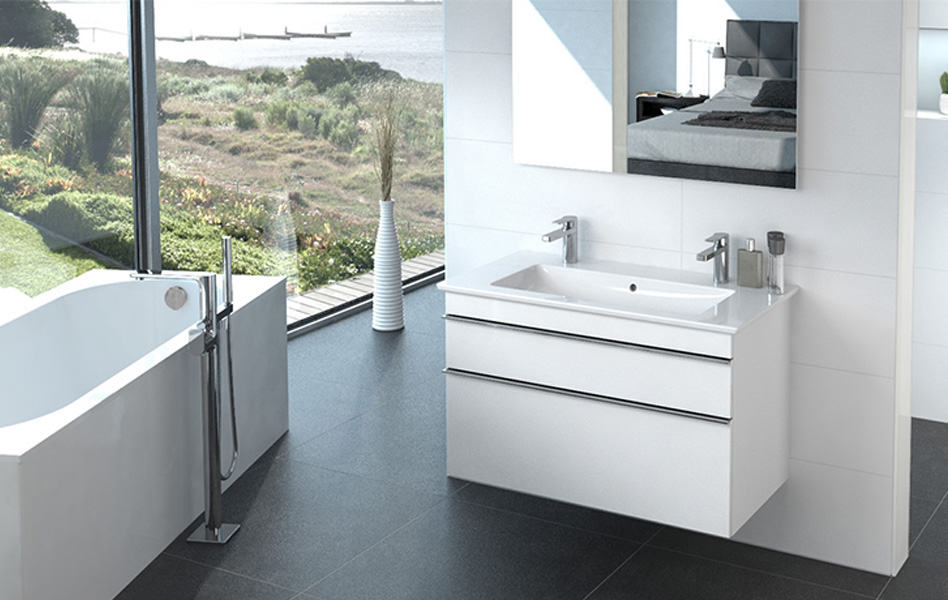 Ceramic sinks: A wide range of sink models including corner sinks, built-in basins, flush-fitting sinks, coloured sinks, butler sinks as well as under-mount models. Available in an extensive selection of bowl shapes and sizes.
Kitchen taps and fittings: Available in stainless steel as well as the latest ceramic colours with retractable hand spray and other special features.
Kitchen accessories: Premium as well as durable kitchen accessories like chopping board, pop-up wastes, strainer bowl, metal basket, waste bowl, soap dispenser, roll-up rack, and more.
Additionally, popular ranges from this brand include: