As part of our series Retailer Talk with BuildingandInteriors, we speak to Mr. Rohit Sampath of Quattroluxe, the brainchild of PC Sampath and Ram Ceramics. In this conversation, Mr. Rohit Sampath, Villeroy & Boch dealers, gives significant insights into how his retailing firm has developed in the post-pandemic environment and also discusses shifting market circumstances, common challenges for dealers, and sanitaryware and faucets trends in a highly competitive market like Bangalore.
Today, customers are becoming more brand and quality concerned with regard to the bathroom and sanitary products during the pandemic; when they were required to stay indoors. Furthermore, rising urbanisation levels, as well as the growing smart and luxury housing projects, have augmented the demand for bathroom fixtures.
Quattroluxe, dealers of high-end bathroom accessories and sanitaryware in Bangalore, have profited from this market niche.
Mr. Rohit Sampath, Quattroluxe, Bangalore
Quattroluxe, Bangalore: Business timeline
Quattroluxe is the venture between two renowned retailer names in the sanitary ware and surfaces businesses in Bangalore – PC Sampath & Ram Ceramics. Both companies have been in the sanitary ware, faucets, and surfaces industry for the last 45 years. We are the second generation in the business and have grown it into various verticals.
The current HSR store of PC Sampath has been functional in the same location for the last 15 years.
About the business
We were one of the initial faucets and sanitary ware retailer in that part of town, which has now grown to become the software / IT hub of Bangalore. We operate Monday to Saturday from 10.30 AM – 7 PM.
Since we are primarily a retail counter, 85-90% of our sales come from our retail business. In the project category, we focus on luxury boutique projects which have been cropping up across the city. These have a quicker turnaround time and have better budgets to use quality luxury products.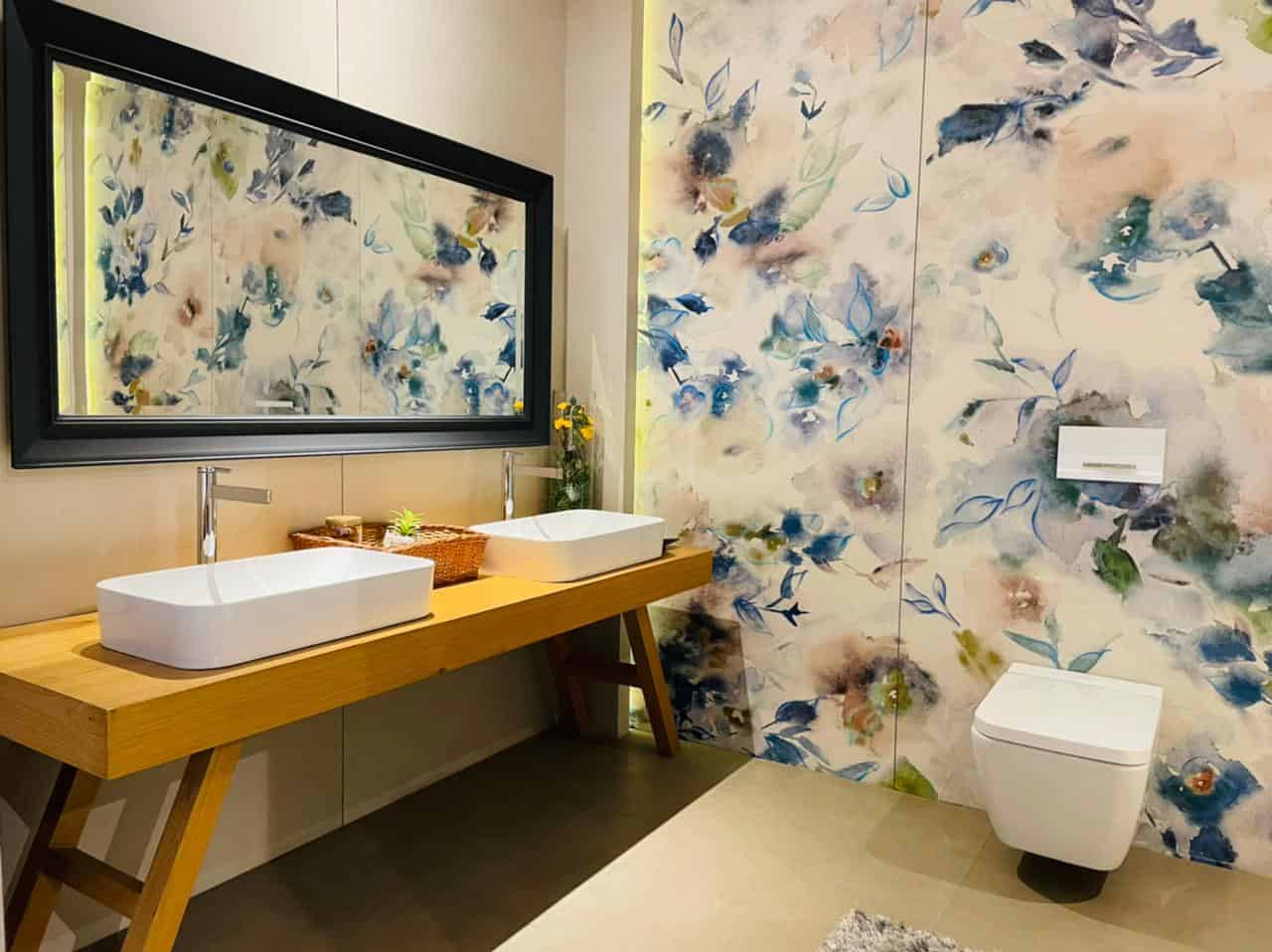 Brand associations of PC Sampath
PC Sampath is primarily a sanitary ware and surfaces/tiles retail business. In Bangalore, we are anchor partners and dealers for renowned German brands Villeroy & Boch, Axor, Hansgrohe, Japanese brand TOTO, Italian brands Salvatori, KREOO, Catalano, Fantini, and many more. We are also exclusive retailers for cement wall panels and basins brand Nuance Studio for the region.
In the Surfaces category, we are associated with over 20 brands, both imported and domestic. Moreover, we have tiles from Fiandre, Atlas Concorde, Ital Graniti, Marca Corona, Salvatori, and many more.
We have recently ventured into modular kitchens by Panasonic and uber-luxury mosaics, furniture, and lighting by Italian brand SICIS. We currently have three stores under the Quattroluxe banner, situated across Bangalore.
While considering a new brand to add to our existing portfolio, we initially do a deep dive into the brand's product portfolio and access the serviceability of the products. For us, it is of utmost importance to have good quality products which can be serviced locally, so that our clients do not face any issues later.
Sanitary ware is a daily necessity for us all, we make it luxurious by offering our customers exclusive products from different parts of the world from strong brand names.
Our typical clientele in the sanitary ware & faucets category
As our products range from affordable, luxury to uber-luxury products, we can cater to a wider range of customers and architects. Customers these days, are more brand conscious and aware of the products in the market. They do their homework before entering our showrooms. They are well-informed. Our job is to then match their requirements
with our offerings.
Sometimes we do get customers who are unaware of the products in the market, in which case educating the customers is of importance. Showcasing their options, explaining the features, and lastly showing them the correct usage and maintenance of products add to its longevity.
Evolution of customer perspective post-pandemic
The pandemic has, in the literal sense grounded all of us. We have all been home-bound for the last 18-20 months. This extended time at home has caused people to want to better their living spaces as they have had to spend much more of their time there. This has encouraged many to finally do that home renovation or home refreshment that they have been putting off. With the never-ending travel restrictions across the world, homes have gotten more importance from customers. New constructions have received bigger spending from their owners, with the idea of creating a holiday oasis right here in their very home, with their increased disposable income.
Premium sanitaryware & faucets segment in the South market
The Premium segment in sanitaryware is constantly evolving, and at Quattroluxe, we continue to reinvent and update ourselves constantly to provide our customers with the latest products, technology, finishes, etc.
In the south, customers are comfortable using technology in their sanitaryware and that has strengthened during the pandemic. Sensor faucets and automated touchless WC have been popular in the last few years. Colour finishes in the shower area fittings and basin mixers for powder rooms have also been very popular.
Coloured sanitaryware has received some traction in the last few years. South customers tend to gravitate towards pastel shades and few towards gold finishes in this category. At least one bathroom in a residence features coloured sanitaryware.
Trends that will rule the Bangalore market – A sanitaryware dealer's perspective
In these uncertain times, market trends have been unpredictable. Customers are keener on the functionality of sanitaryware products such as rimeless WC and good flushing systems and the quality of their finishes. Designs do play an important role, especially in surfaces where trends are ever-evolving.
Keeping up with the ever-changing market
At Quattroluxe, we feel the pulse of the market since we are on the floor every day with our customers and architects. The relationships with the architect fraternity that we have built over the years, is also an important way for us to understand the requirements of our audience.
Retailing sanitary ware in South India
Bangalore is still considered the hub of retail in the South. With Hyderabad catching up quickly. All the best brands and showrooms will look to find a spot here in our city. All high-end customers from across the South will ensure they make at least one visit to Bangalore showrooms before finalizing their selections.
Our association with Villeroy & Boch
Being Villeroy & Boch dealers in Bangalore has been a great addition to our company. We have been channel partners and dealers for the brand Villeroy & Boch for the last 4 years in the region of Bangalore. The brand has a wide range of products in the mid to high-end price category, and the name is synonymous with luxury sanitaryware in India.
Whilst other brands have diluted their brand value by increasing their product portfolio in the lower price range, to attain more large-scale projects. Villeroy & Boch has maintained its premiums in the country. It has stayed true to its heritage of being the house of luxury sanitaryware. That's the reason Quattroluxe has associated with the brand.
Success factors for dealers in the luxury sanitaryware segment in Bangalore
The term luxury is used very loosely these days. In my opinion, for a product or a brand to be considered a luxury, it must be made of top-quality materials, without any compromise. The design and usability must be top-notch and it must feel luxurious.
Products that tick all the above do not come cheap. Bathing is a daily necessity for all of us. Those who have the means can make this experience a luxurious one every single day.
We have been in the business for many years and have built a reputable name in the industry. This is because we always focused on strong brand associations, good customer service, and having a very good display of products. We believe a customer must experience in our showrooms, what he wishes to have at home.
Get in touch with Mr. Rohit Sampath, Quattroluxe, Bangalore, at:
Phone: +91 9980533390
E-mail: rohit@quattroluxe.com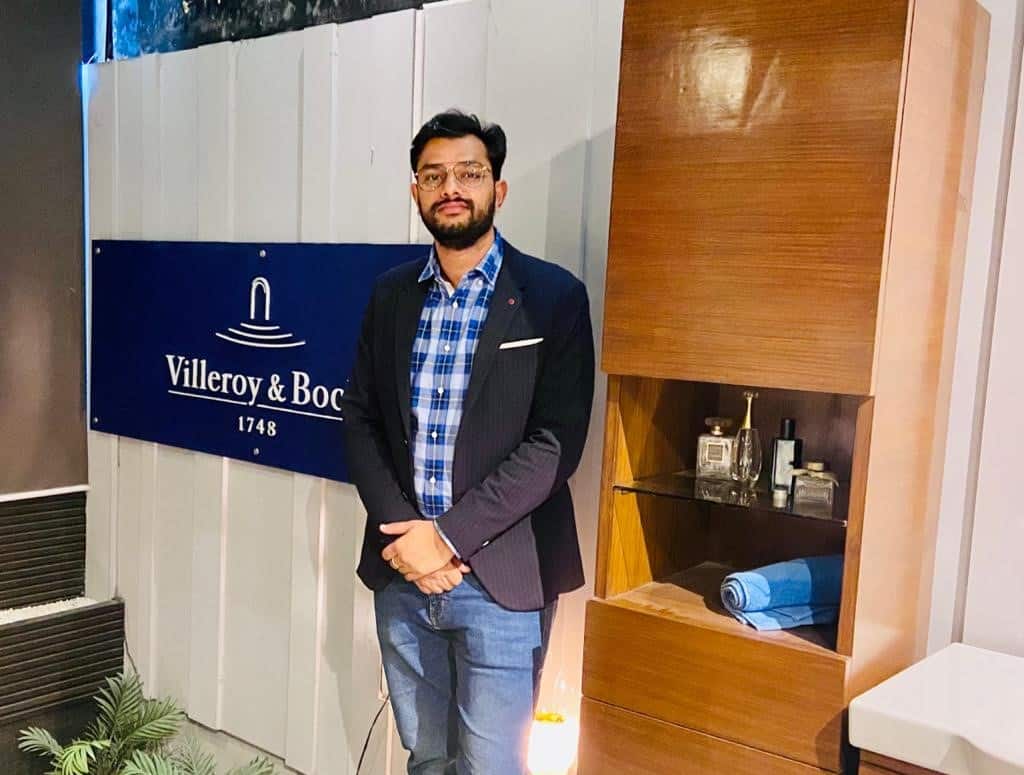 Over the last few years, premium bathrooms have seen a surge in popularity. The pandemic has simply served as fuel for this demand-driven expansion. Premier Agencies, high-end bathroom accessories and sanitaryware dealers in Chandigarh, is a retailer that has capitalized in this market segment. Dealing in premium bathroom fittings, sanitaryware, high-quality tiles, pipes, and lighting, Premier Agencies began operations in 1962. Our next destinat