German plumbing solutions specialist SCHELL has been in India for over a decade. Having impressed the market with its high-quality solutions, the company is getting stronger with both the distribution and visibility objectives. BuildingandInteriors.com caught up with Mr. C. V. Dilipkumar, Managing Director, SCHELL India Pvt. Ltd. to understand the brand's services, German technology products, and growth plans in the Indian plumbing market.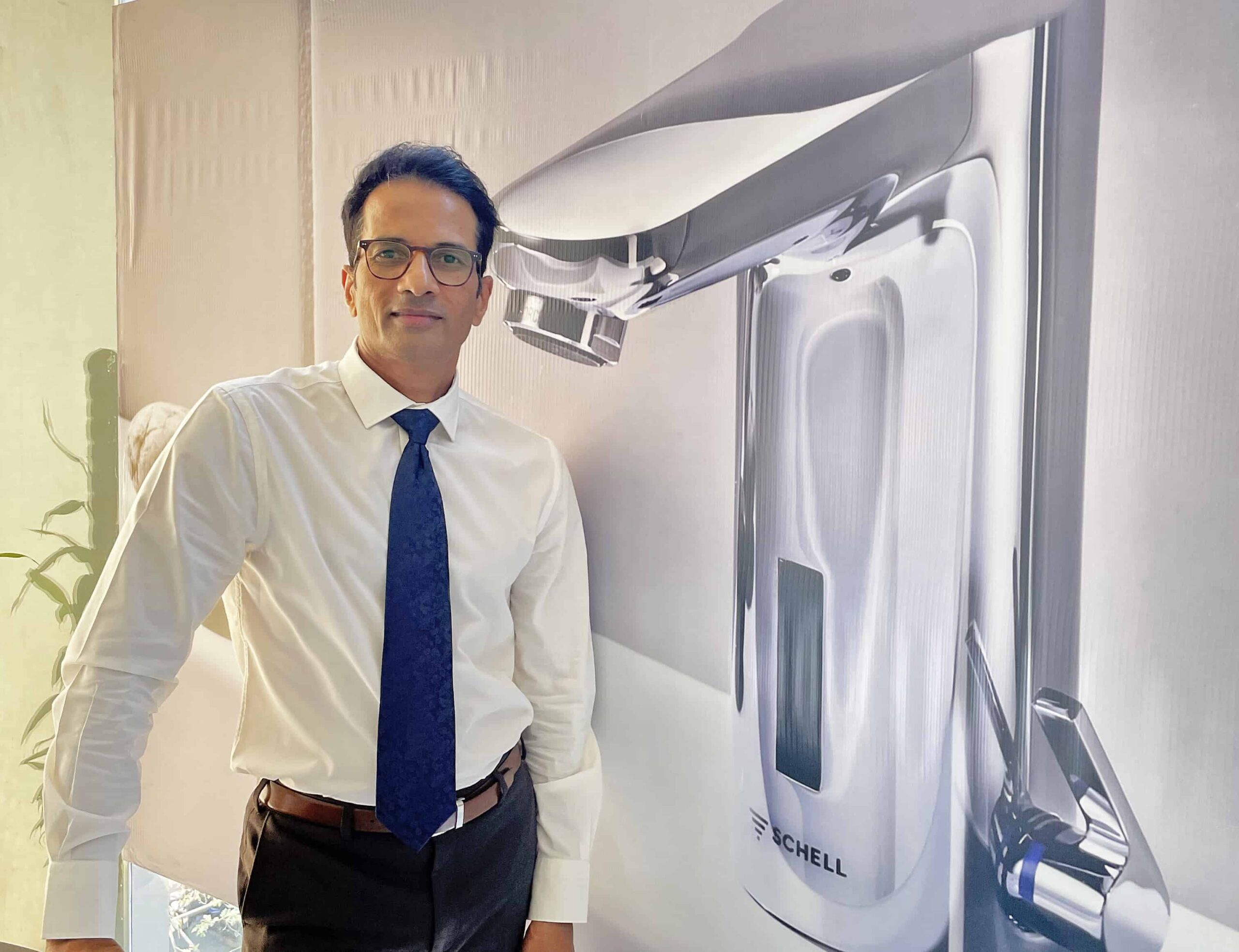 The German Plumbing Brand & its Retail Drive
When we started with our initiatives on distribution expansion, we faced two challenges. Firstly, we were 'perceived' as an expensive brand. Secondly, we were seen as a brand suited for projects. Both of these are just that – presumptions.
Right from the inquiry stage, when the customers engage with SCHELL, they appreciate the fact that it is not an expensive brand. Of course, the Indian market has always known and respected what Schell has to offer. In fact, we are the most affordable German-made plumbing solutions in India.
Today, we have been able to successfully dispel any misgivings about SCHELL. I must add here that this communication has been possible with the help of our retail partners. We are present in places like Delhi NCR, Chandigarh, Bangalore, Mumbai, Pune, Hyderabad, and Chennai. Our distributor in Kerala is also very strong and we are good business in the state. Going forward, we will continue to strengthen our presence in the states and cities we are present in. In terms of products, we are focused on further strengthening SCHELL as a flushing solution provider by adding concealed cisterns into our portfolio.
Becoming a SCHELL distribution partner
The majority of our partners are multi-brand distributors and retailers. We don't have any special criteria as we focus on unique products which require very little place for display. We just need loyal and interested partners who understand quality and know SCHELL. Please feel free to get in touch with us.
The brand offers its global German plumbing portfolio in India
Schell is quite strong in water management systems in Europe. This is one market that we can look at. Apart from Water Management System, we are focusing on and selling most of the global portfolio products. I would say that the Indian market is fast maturing on the value- curve. The customers in India realize the advantages of good plumbing solutions.
Indian plumbing market – The evolving scenario for SCHELL
SCHELL plumbing solutions range from basic solutions to premium 'specialized' ones. I can say that where ever there's a bathroom, there's a requirement for products from SCHELL. While that might look like an over-simplification, the fact is that our prices and range match with any other quality brand in the Indian plumbing market. Going further, our products are Made In Germany and that's a great assurance for the customer. The FIT, FEEL, FINISH, and PRICE proposition is quite compelling for a customer.
We are focusing on customers who understand quality at an affordable price. We are able to address both the quality and affordability fronts because we are the largest producer of some of the product ranges in the world, like our COMFORT Angle Valve.
Definitely, the plumbing market in India is and has been looking out for technology and products which are available with service backgrounds in India. SCHELL is also quite strong in its service network when it comes to plumbing. In addition, more and more customers/users understand the importance of sustainable products and solutions, which we already have in our portfolio.
To know more about SCHELL India and the brand's innovative German plumbing solutions, contact on the following details:
E-mail: schellindiamarcom@schell.in
Phone: +91 9667026662
[vvsmustread]