Facilities managers, building supervisors, maintenance personnel, and business owners should prioritize the safety of building water systems as many places that have remained closed for several weeks start to reopen. Prior to being put back into service, all water systems in buildings that have been vacant or rarely used for weeks or months must, at the very least, be flushed so that the stagnant water is safely released into the building sanitary system and replaced with fresh utility water. Stagnation flushing is a mandatory requirement to prevent the growth of microorganisms responsible for the spread of these diseases. Therefore, understanding which plumbing system, fixtures, and fittings to install in the building is crucial. SCHELL electronic fittings with automatic stagnation flushing technology are an optimal solution to this issue.
What is stagnation flushing?
Water becomes stagnant when it is not drawn through a plumbing system or another building water system for a prolonged period of time. Its common knowledge that stagnation encourages the rapid growth of numerous dangerous microorganisms including Legionella, which can seriously harm building occupants. Stagnation-related issues can occur at an outlet (e.g., faucet, showerhead, water fountain/bubbler, etc.), a group of outlets, or throughout an entire building water system during periods of low or no use.
Stagnation flushing is a technique used to avoid creating conditions in hot and cold water systems that are conducive to the growth of bacteria. The act of flushing introduces fresh water at temperatures that discourage unwanted bacterial growth. Furthermore, the freshwater contains disinfectant which successfully dislodges the biofilm. This process should be followed on a weekly basis. However, in healthcare facilities, it is recommended to carry out this process at least twice a week.
Importance of stagnation flush
In the past, flushing stations were effective ways to improve drinking water hygiene. However, we have since upgraded to enhanced plumbing systems with electronic fittings and automated stagnation flushes, and they offer superior support for maintaining drinking water hygiene while also being more affordable and installation-friendly.
Stagnant water has a high risk of contamination and is detrimental to human health. This stagnation is a result of a lack of water flow and activity. Therefore, buildings that have reopened or have been out of operation for some time need to understand the importance of stagnation flushing. The intended operation requires that a water change takes place within 72 hours at each point of the drinking water installation. To tackle this issue, you can explore the electronic fitting product range designed by SCHELL.
The role of water temperature in maintaining hygiene
Water temperatures also play an important role in drinking water hygiene. The number of bacteria in water can multiply excessively if cold water gets too warm or hot water becomes too cold. In professionally planned and carried out drinking water facilities, the cold water temperature cannot be higher than 25°C. On the other hand, the hot water must be at least 55°C. To maintain drinking water hygiene, it is crucial to sustain the recommended temperature levels. If the water temperature exceeds this recommended range, the stagnation rinse will flush the too-warm or cold water from the pipes.
In addition, it's crucial to stay away from the pipe-in-pipe phenomenon. If a building receives heavy traffic during peak hours, the pipelines should have the ability to handle the maximum amount of use. Even after water removal, stagnation in the vicinity of the pipe wall can linger if only a few fittings are utilized during off-peak hours. The water mainly flows through the centre of the pipe, while the rest barely moves. To achieve qualified water change, it is important to stimulate turbulent flow. This can only be done by simultaneously flushing several fittings, especially with large pipe diameters.
The solution – SCHELL stagnation flushing technology
SCHELL provides a portfolio of electronic valves that make the process of stagnation flushing easy and practical. The expansive range offered by SCHELL contains high-quality sustainable products marked by elegance. Explore the range below!
SCHELL SWS water management system
The automated stagnation flushing technology of the SCHELL SWS water management system assists in the maintenance of drinking water quality through regulated water changes.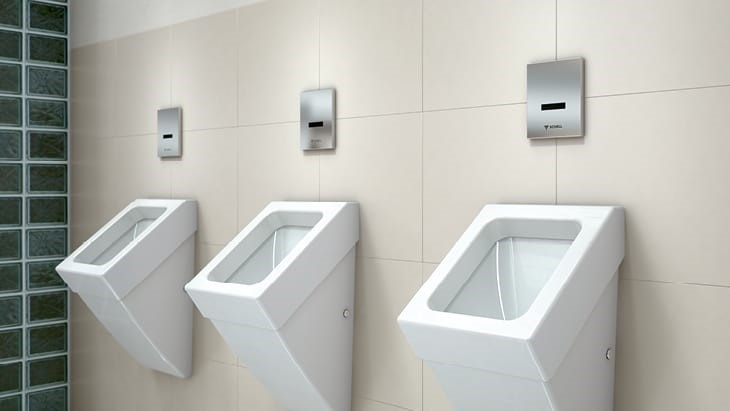 The EDITION E urinal control offers optimum hygiene conditions for the public as well as private urinals. Also, it comes with a convenient integrated stagnation flush that rinses automatically every 24 hours.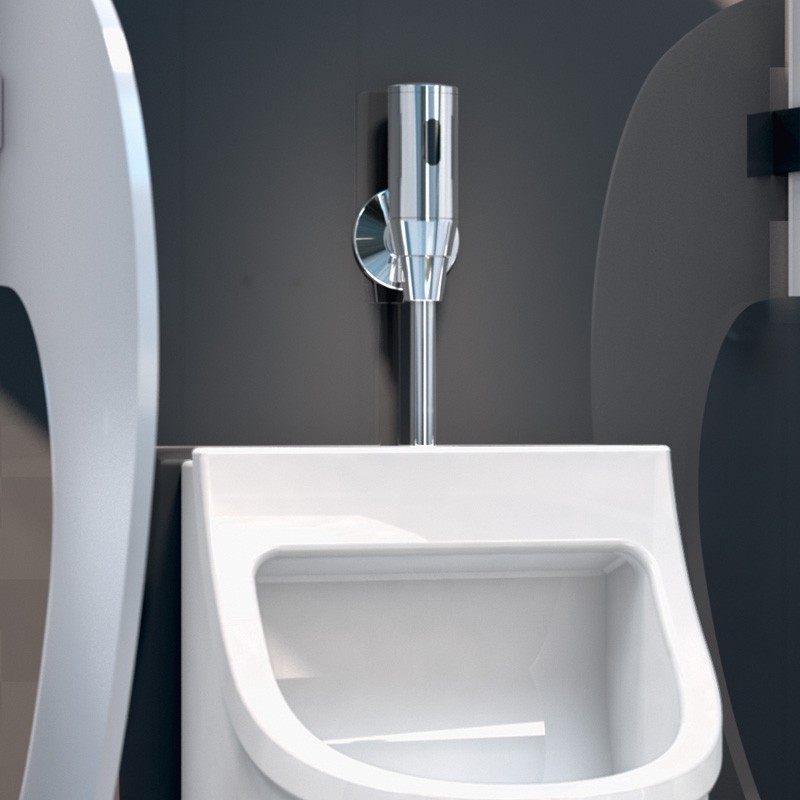 This surface-mounted fitting is a suitable plumbing solution for stadiums, commercial sanitary rooms, public, and semi-public spaces. It also comes with an integrated automatic stagnation flush technology that triggers flushing within 24 hours of the last rinse.
WC control EDITION E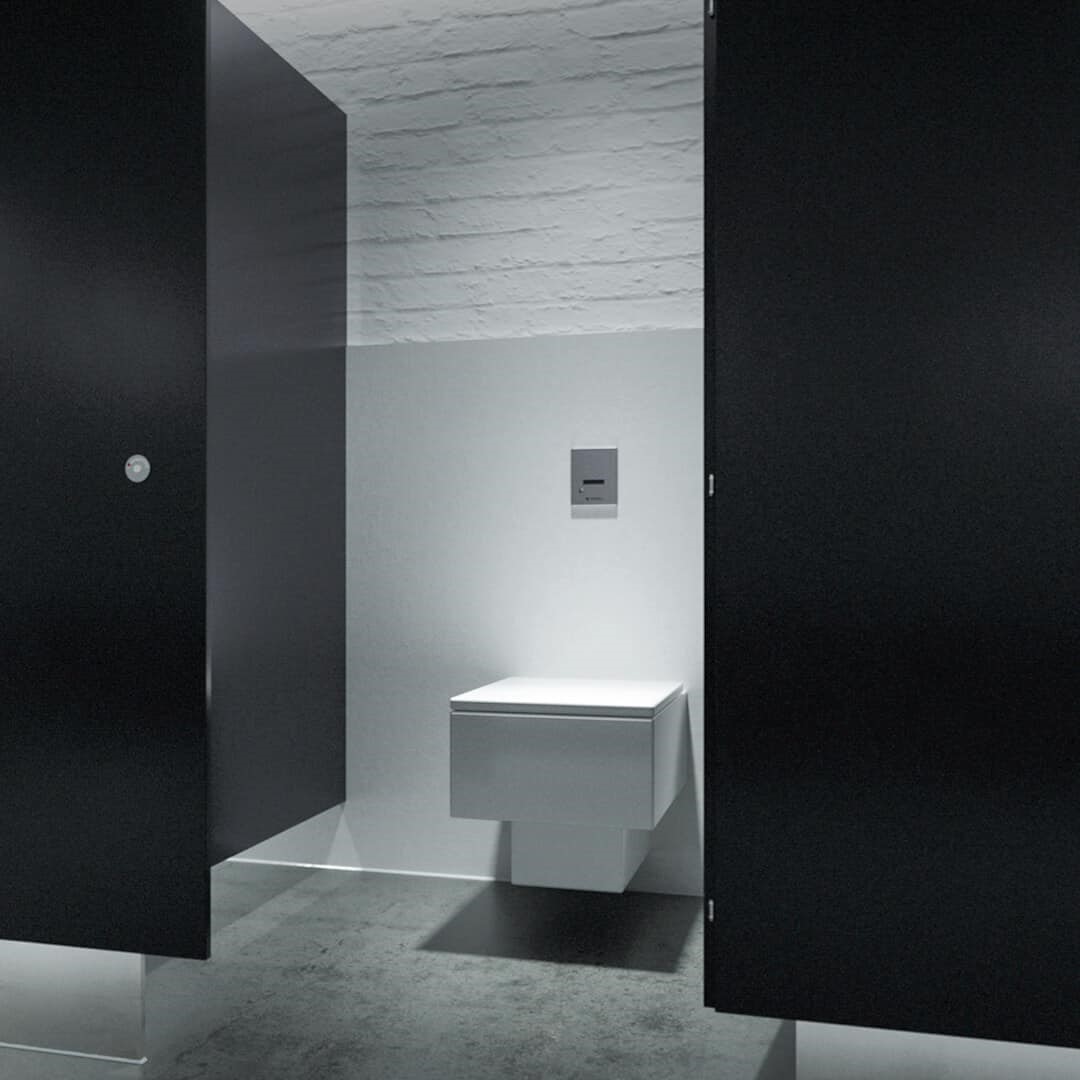 The electronic concealed flush valve EDITION E provides perfect hygiene. This is due to the contact-free actuation of the electronic WC flush valve. Moreover, it has an automatic stagnation flushing technology that flushes every 24 hours after the last use. If the period of use is less than 30 seconds, only the "small flush volume" is actuated. On the other hand, for longer periods of use, the full flush volume is actuated.
Sensor washbasin taps
The sensor washbasin taps by SCHELL, including XERIS and CELIS models, maintain a high level of drinking water hygiene by automating the process of stagnation flushing.
Get more in-depth information on drinking water hygiene and the significance of stagnation flushing technology here!