Modern-day homes lose their charm when they are cluttered. The secret to a beautiful home is not just its decor but also how organised it is. Whether you live in a compact apartment or a spacious home, you are always looking for more ways to boost storage around the house. Therefore, we are here to talk about furniture storage ideas where you can stash your stuff. An ideal storage furniture piece not only declutters your space but also enhances its decor. There are plenty of storage furniture options available for every room of your house be it the living room, bedroom, bathroom, kitchen, or even the garden. 
In this article, we have discussed different storage furniture ideas for contemporary homes. Furthermore, we have provided a list of our top recommendations to help you pick the best storage furniture for your space. Continue reading to learn more!
Top 15 furniture storage ideas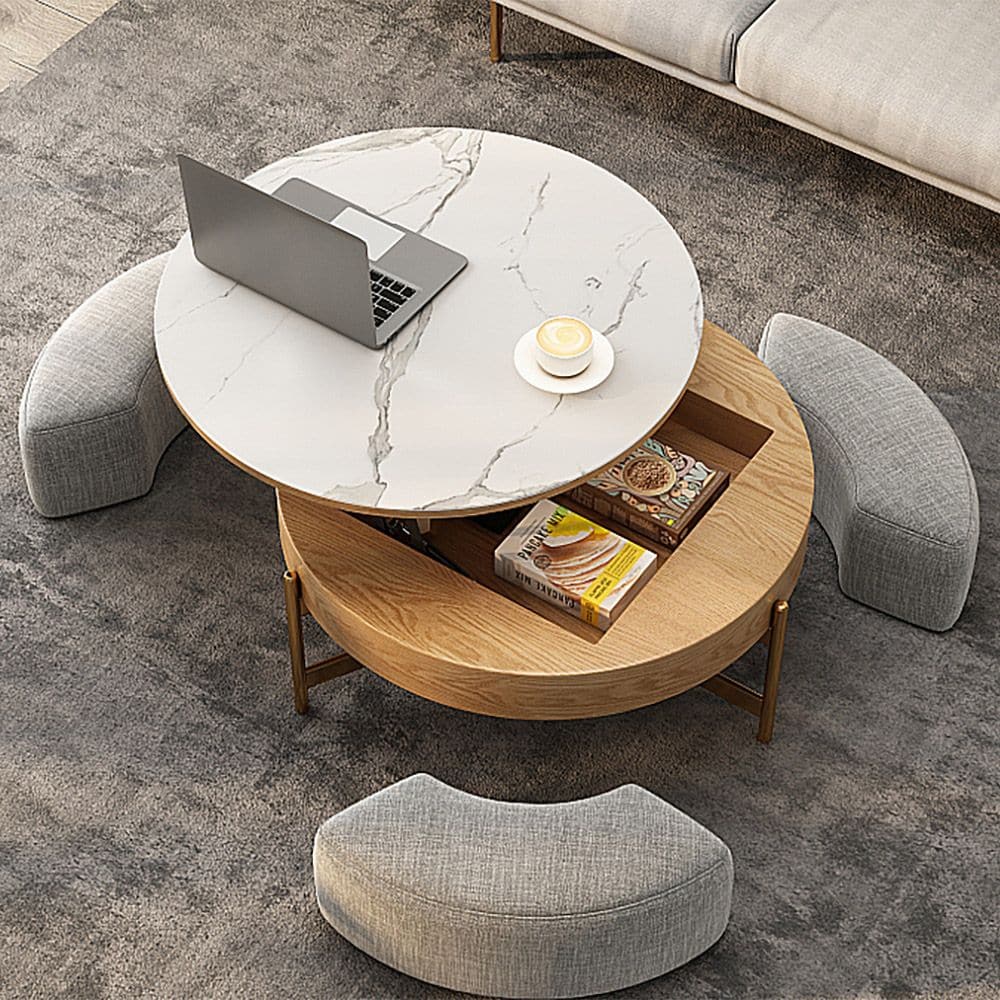 Image Source: Homary.com on Pinterest
Coffee tables are a must-have centerpiece in every living room. Although they enhance the living room decor, the tiered coffee table model can be the best furniture piece with storage. You can stack books or magazines on the shelf below and organise smaller items using trays or baskets. Also, you can keep decorative things like candles and floral arrangements on the tabletop to add flair to your living room. Moreover, this living room furniture piece with storage is available in numerous colours and designs ranging from classic wood to glossy marble.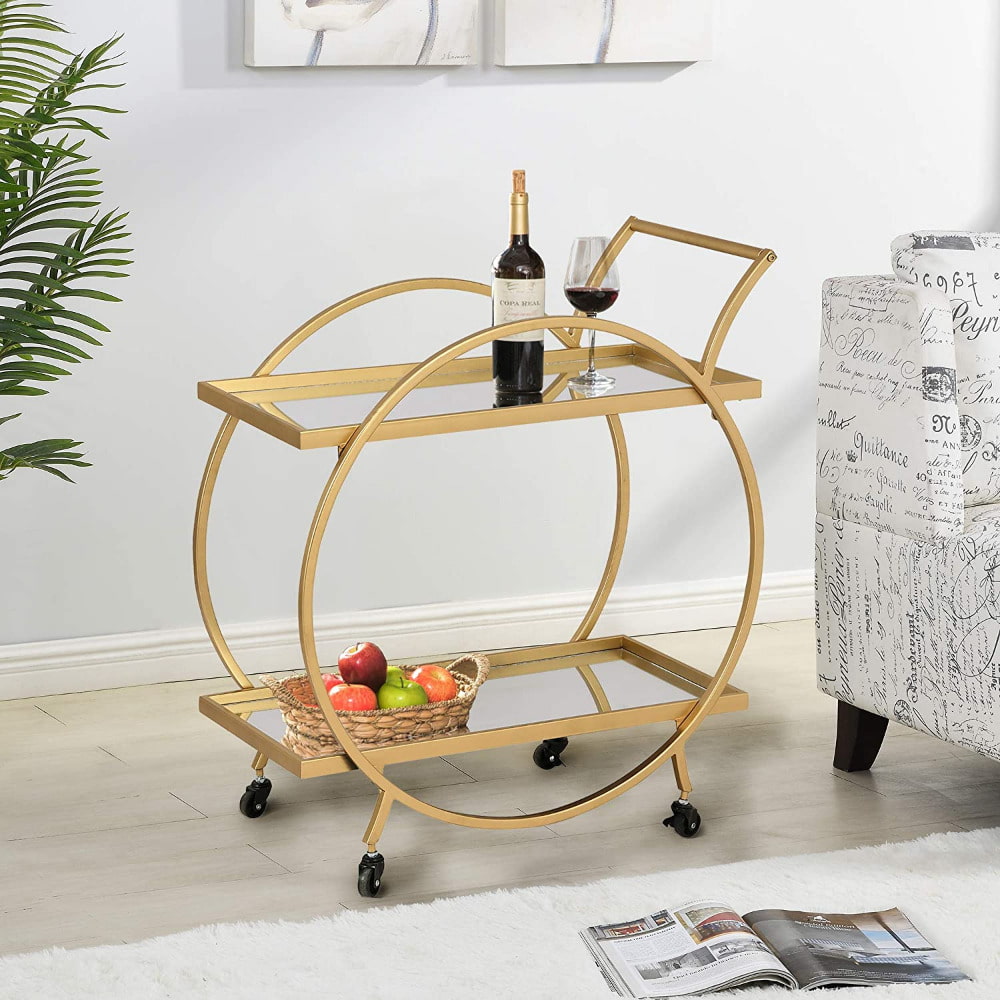 Image Source: Amazon Fashion on Pinterest
With this piece of furniture, your living area has extra storage and you are always prepared to host guests. A bar cart acts as an all-in-one store that can hold barbecue sauces, cutlery, and napkins in addition to drinks, glassware, and even ice when partying outside. Trays or baskets can be used to arrange bottles, serving utensils, and other cocktail ingredients. In addition, this furniture item with storage is simple to move from the kitchen to the living room because of its wheels and handle. 
Storage cabinets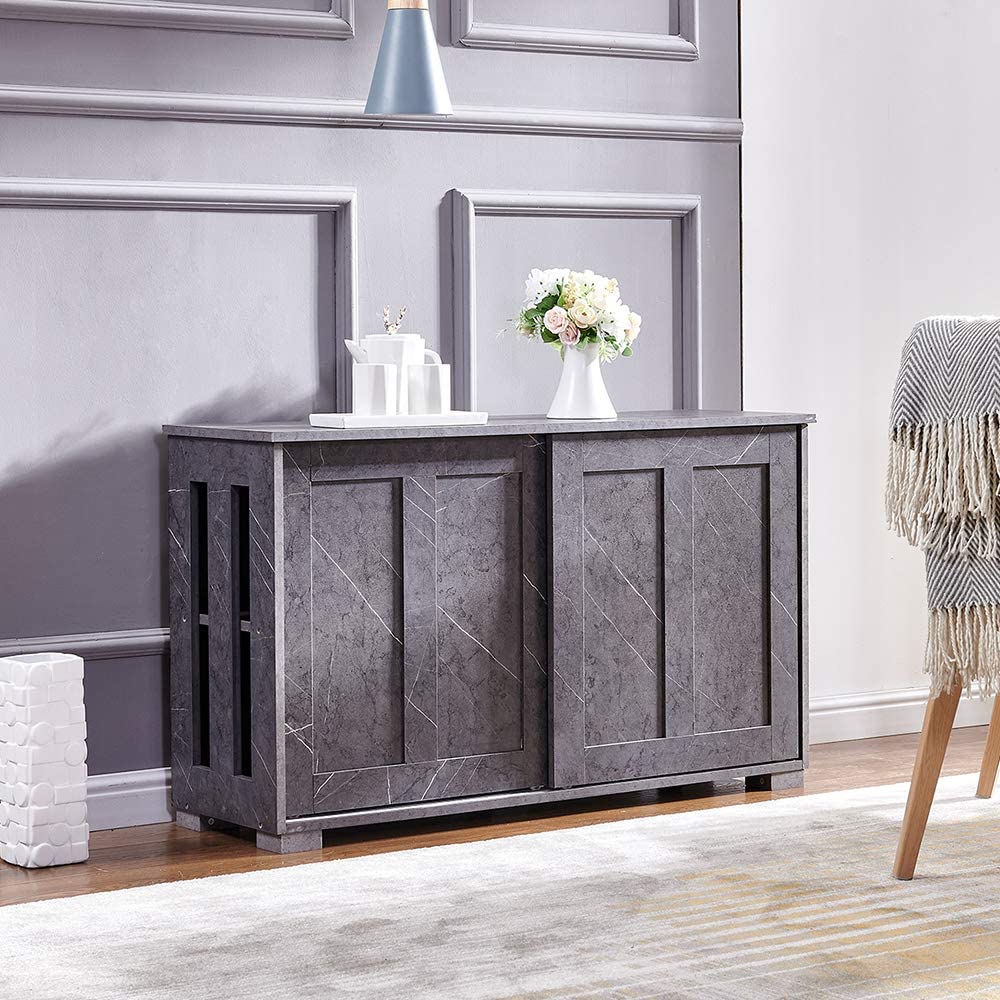 Image Source: Ubuy 
A storage cabinet is a closed unit with individual shelves and racks for storing and organising your items. Compared to regular shelves, these cabinets provide more storage capacity. You can use this piece of furniture to maximise storage in different areas of your house such as in the kitchen for organising spices, in the garden for storing tools, in the bathroom for keeping hygiene products, etc. In addition to being functional, storage cabinets can be attractive.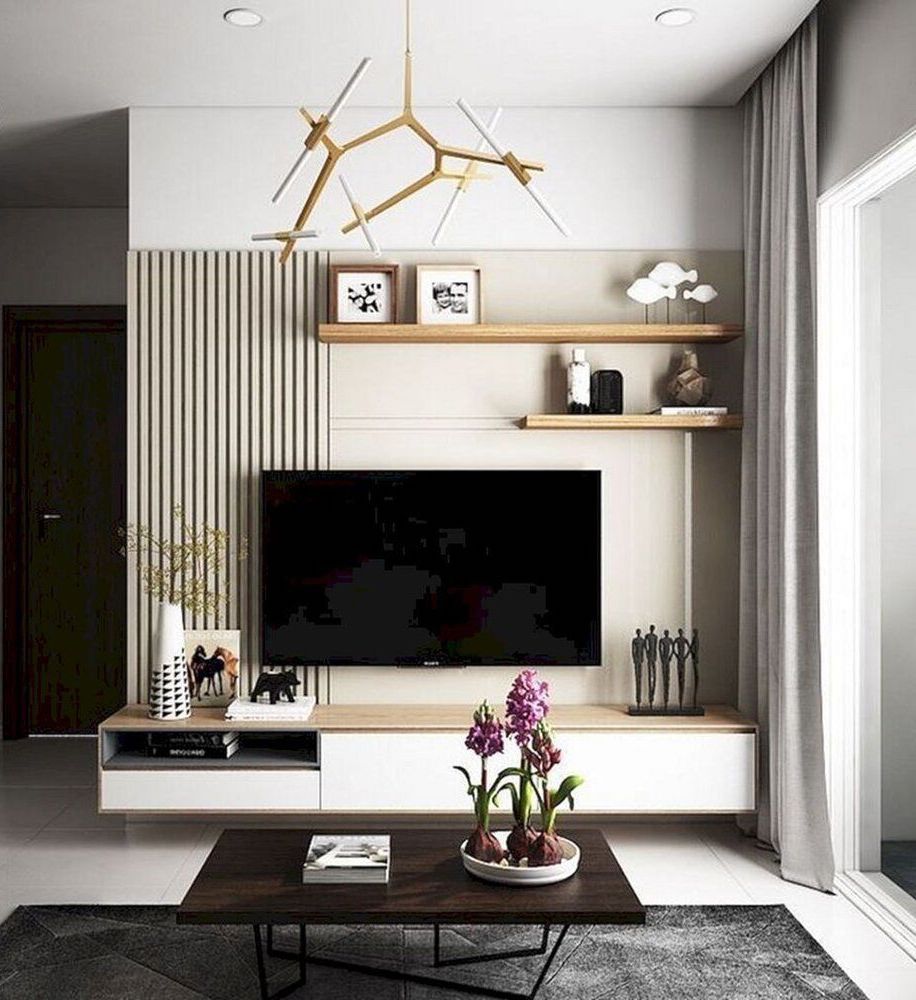 Image Source: Cristina DePina Interior Design on Pinterest
It is one of the most essential pieces of furniture in any home. Today's TV units do more than merely hold your television. They can also be used to stack other stuff like books, CDs, game consoles, etc., or display home decor items. Additionally, when not used in the living room, you can use this furniture item in the kitchen as a storage rack to organise your cutlery. From modern to minimal, TV units are available in plenty of designs to suit your aesthetics.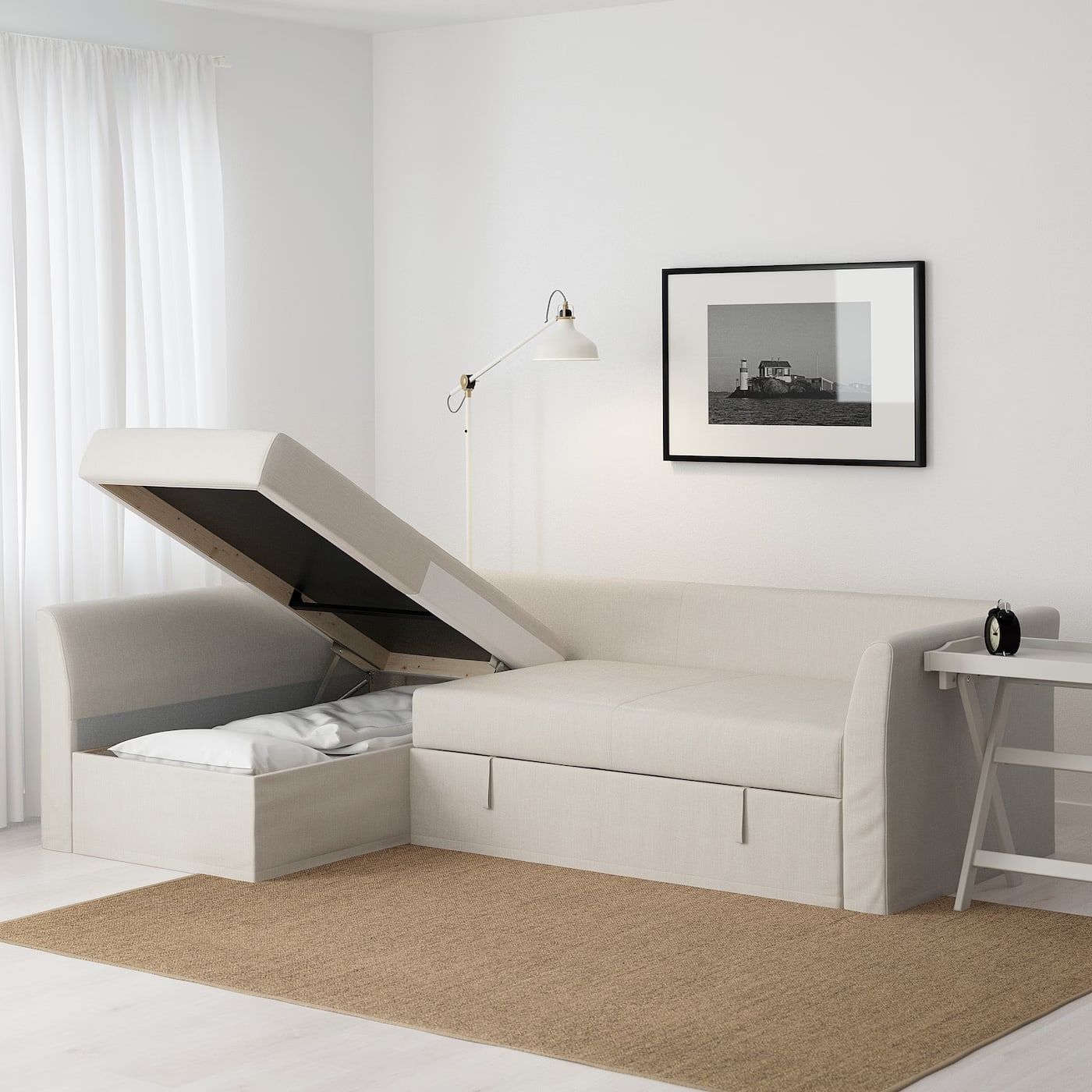 Image Source: Ikea
Think of this convertible sofa as a necessity for your living room. For people who wish to conserve space as well as maximise the seating and storage area, an L-shaped sofa with storage is an ideal choice. This furniture piece with storage has sleek designs that go well with any modern, eclectic, or transitional living room interiors. It has a large storage area where you can stuff games, blankets, and pillows. Plus, since it can accommodate more people than a regular 3-seater sofa, it is an ideal option for those who enjoy hosting family and friends.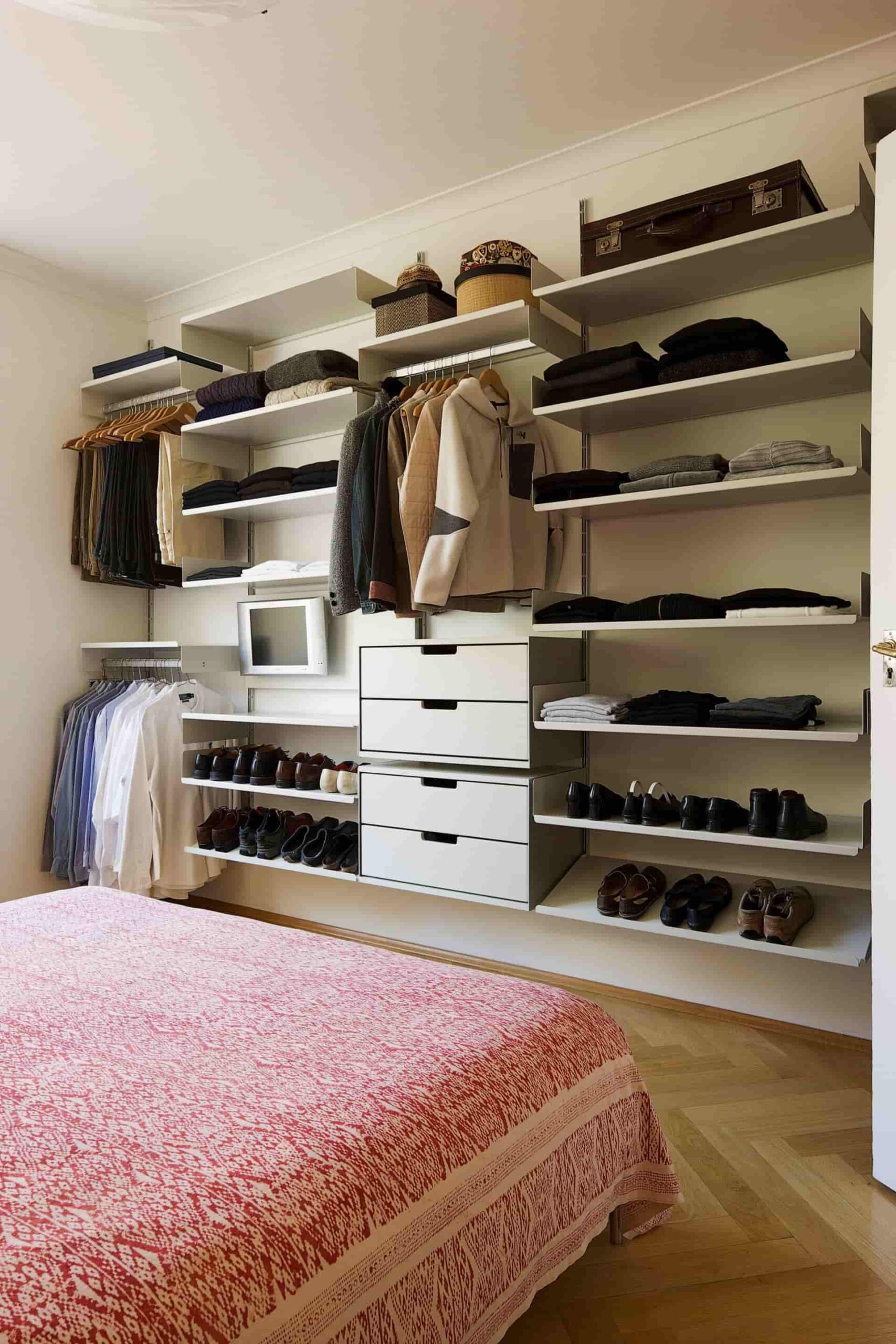 Image Source: Vitsoe on Pinterest
Wall shelves are a great choice for storage as well as for displaying decorative objects. If you like to keep your kitchen worktops uncluttered, this piece of furniture is an excellent storage option. When put at arm's length, it provides appropriate storage for frequently used items such as tea and coffee canisters, cups, and glassware. You can also use wall shelves in bedrooms to save floor space. Given that this piece of furniture comes in a range of patterns and colours, it should unquestionably be incorporated into your bedroom design for maximising storage. 
Ottoman storage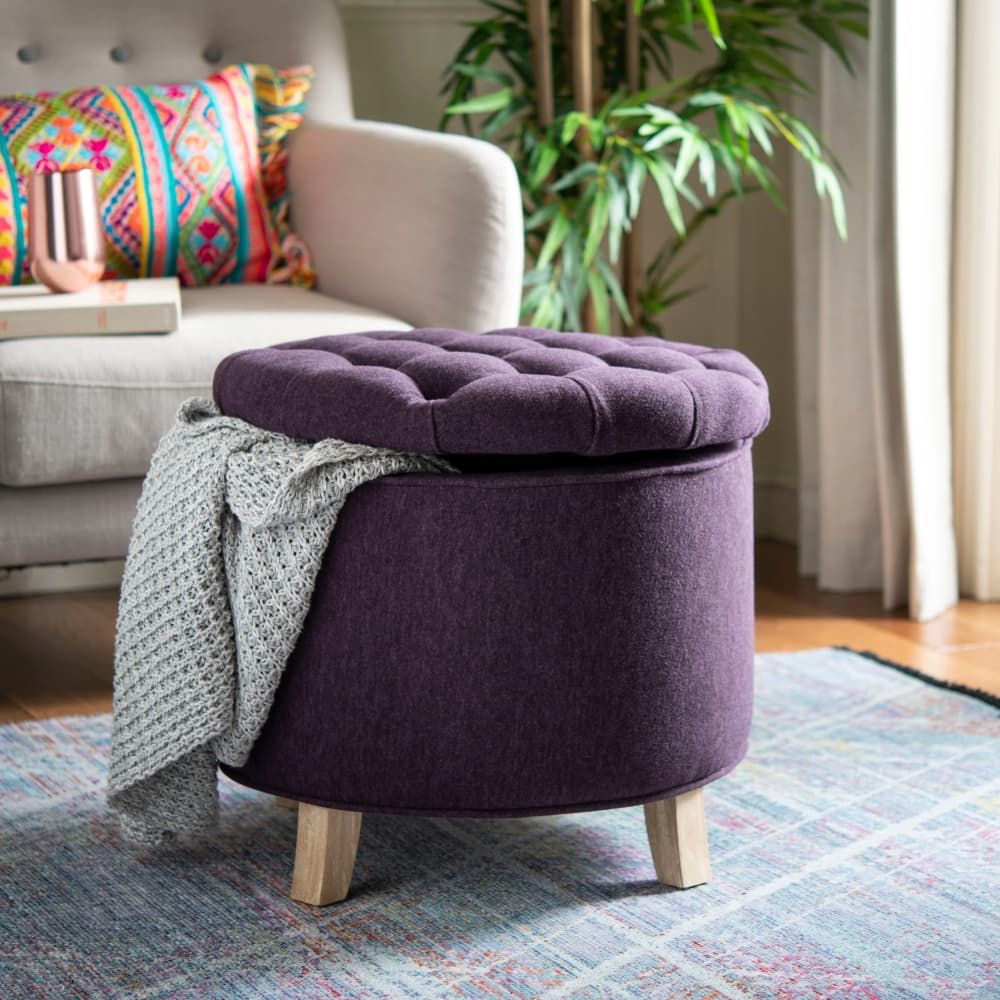 Image Source: Overstock.com
Ottoman is one of the most comfortable pieces of furniture that adds aesthetics and functionality to your room. This storage furniture item adds finishing touches to your living room and bedroom decor. It comes in a variety of forms, styles, and sizes. Pick a style with a lid that has ample storage area underneath to hold everything from blankets to gaming accessories. 
Storage hutch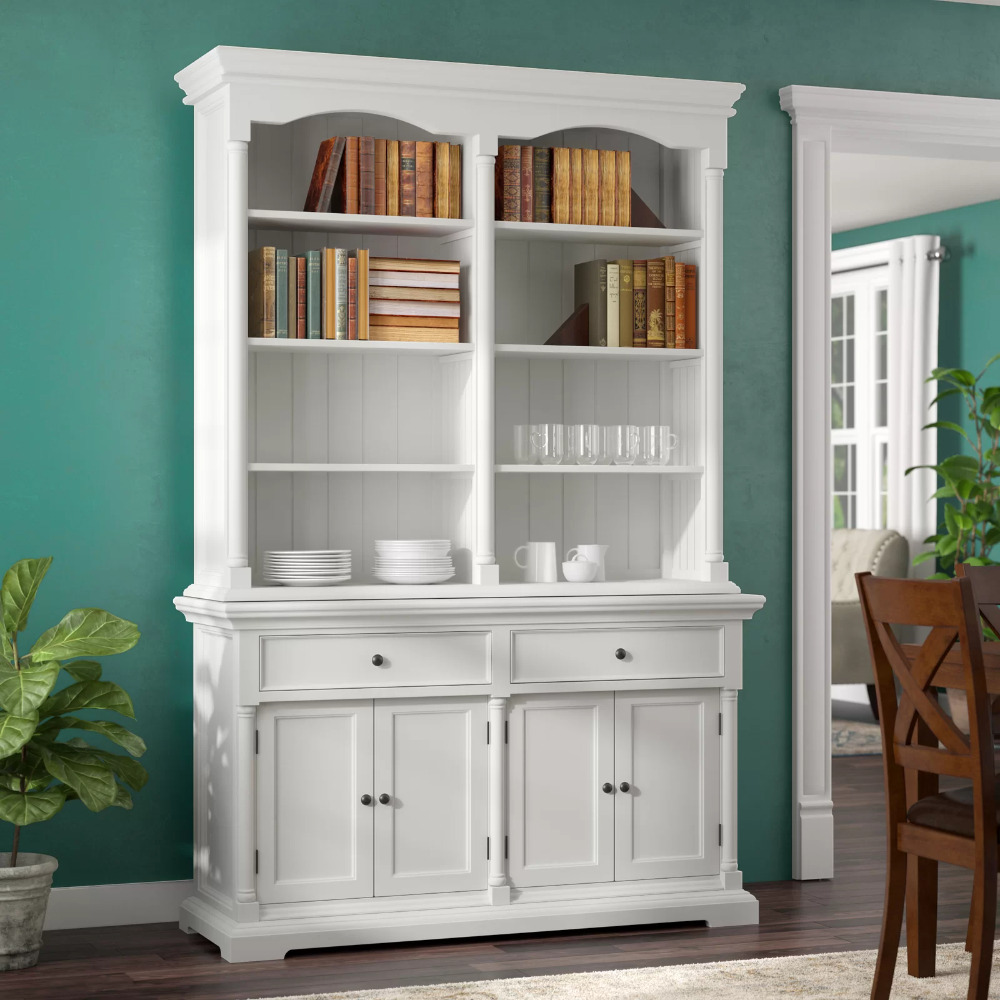 Image Source: Wayfair.com on Pinterest
This storage furniture, which is typically placed in the dining room or kitchen, can also be used in the living room or bedroom. Open-shelf hutches make stylish bookcases that are ideal for the living room or home office. You can also use them to display trophies, flowers, and photo frames that match the rest of your decor. Whether installed in the kitchen or bedroom, this classy piece of furniture adds structure to a room and offers lots of storage space.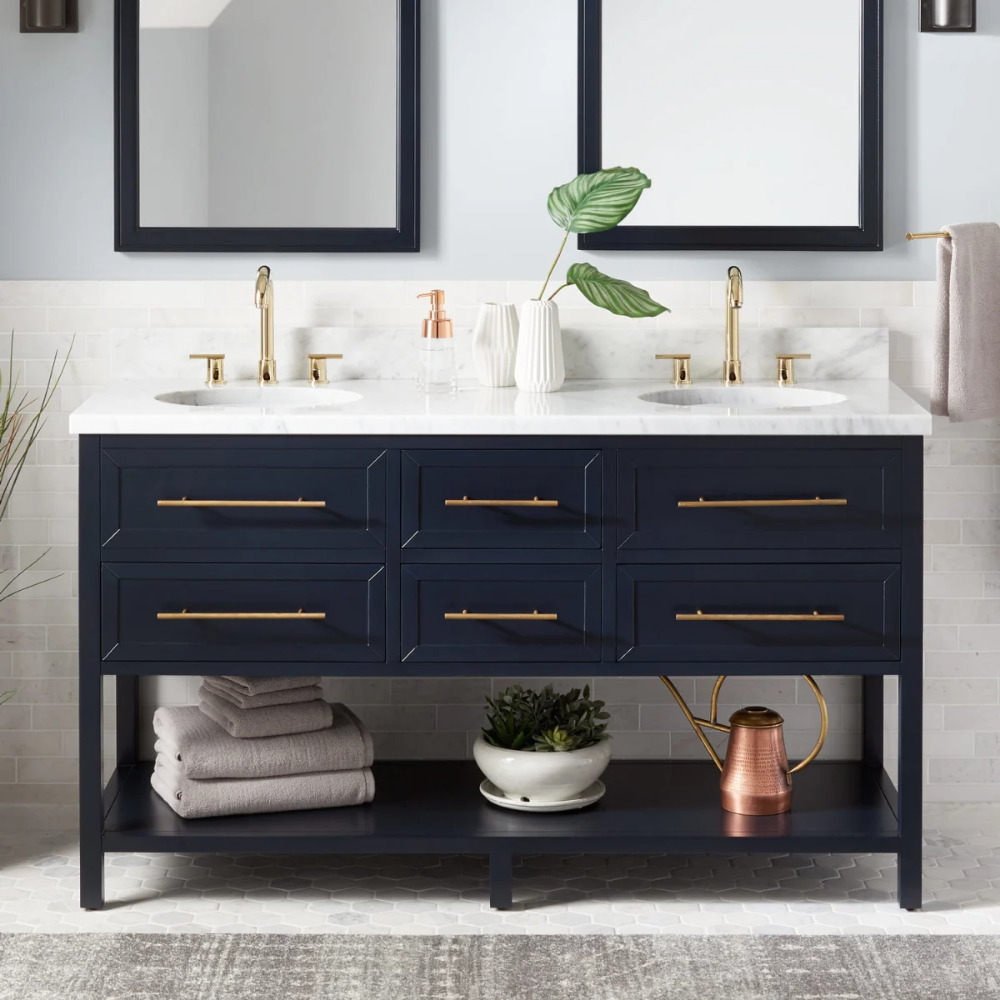 Image Source: Build.com on Pinterest
Vanity is a crucial component of a bathroom design in terms of function as well as aesthetics. It provides space to stack your toiletries, cleaning products, towels, and other items. The bathroom vanity serves as a piece of furniture that helps to boost bathroom storage. With the additional space and storage, there is more room and less clutter to clean up daily. Moreover, you can find it in different styles that are both beautiful and utilitarian.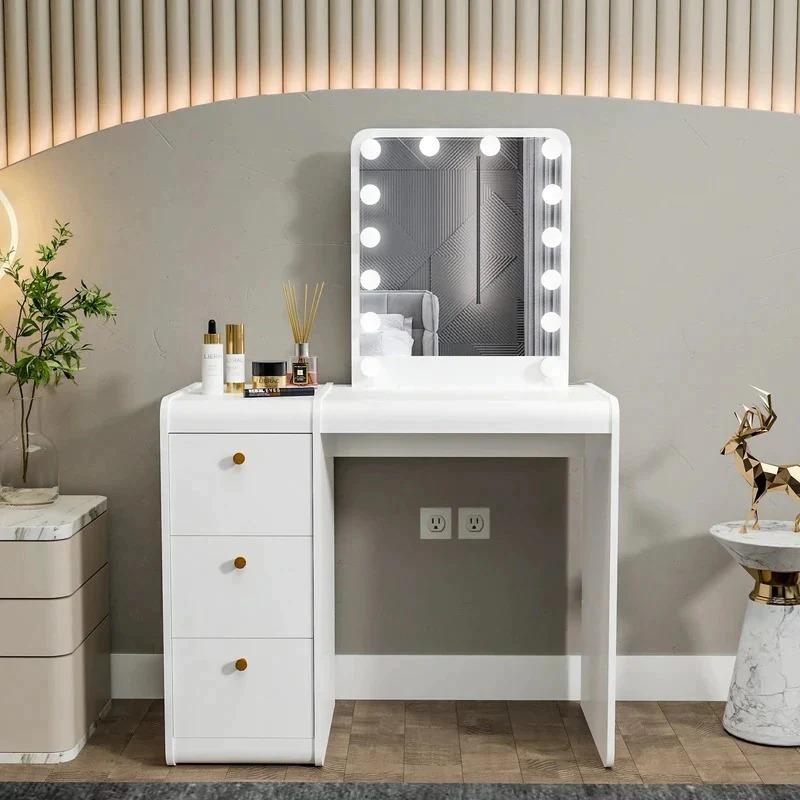 Image Source: GKW retail
The dressing table, sometimes known as a dresser, is a multi-functional piece of furniture. This modern and fashionable storage furniture idea makes an excellent bedroom decor element. Typically found in bedrooms, it can also be used as storage furniture in the living room. You can stock the drawers with items you use frequently, such as electronics, books, CDs, toys, etc. An ideal dressing table fulfils both storage and display needs.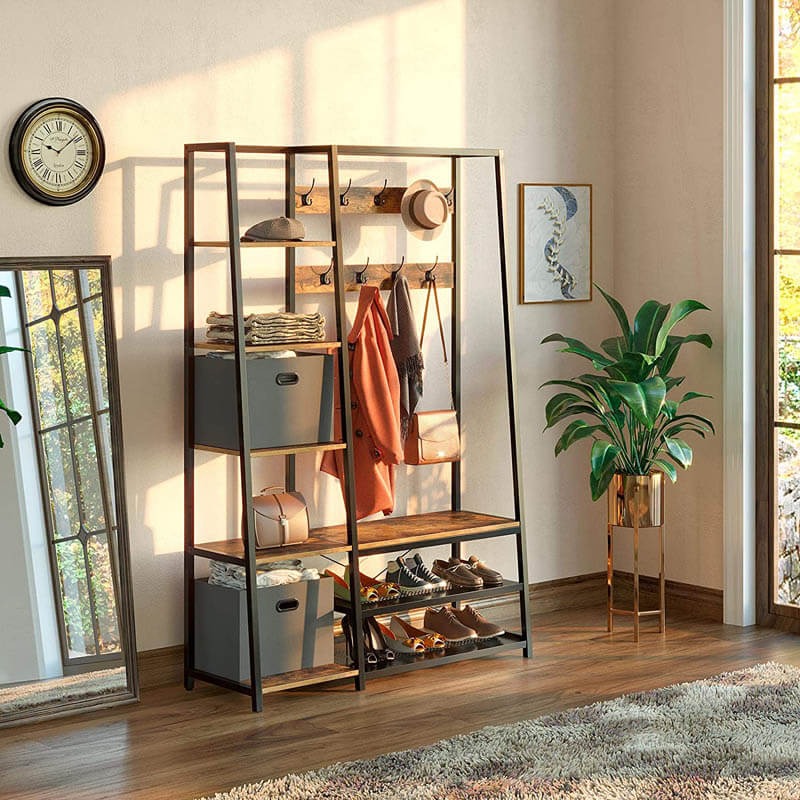 Image Source: Designwans.com
This hall tree is a comprehensive storage option that can completely redesign your doorway. It has everything you need to organise your stuff, right from hanger hooks to storage racks. There's also a built-in bench where you may sit while putting on your shoes. You can place this piece of furniture in the bathroom, bedroom, etc. to boost storage.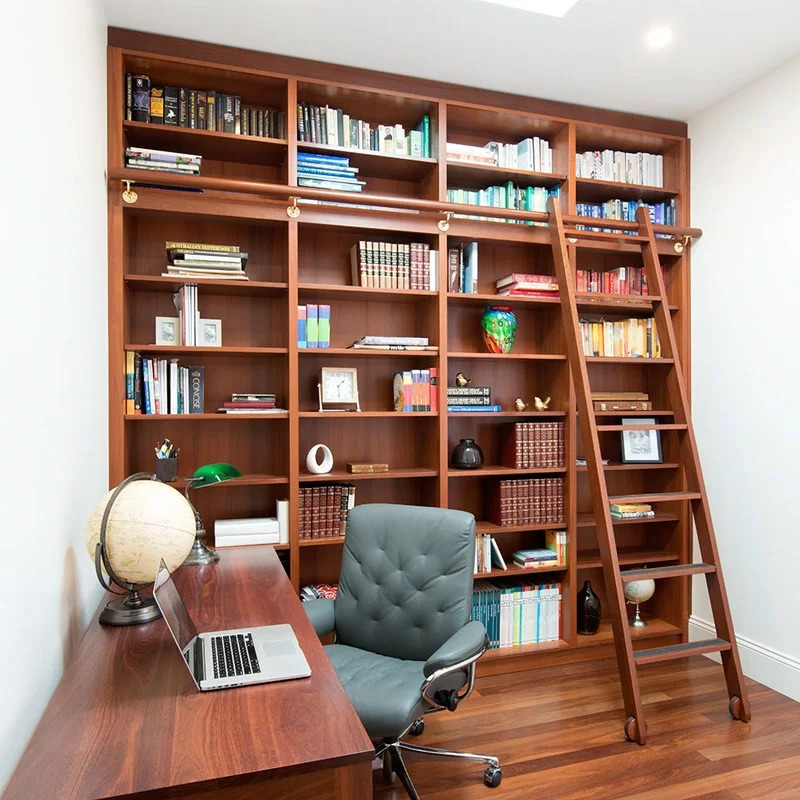 Image Source: Pfitzner furniture
Built-in bookshelves give a sleeker appearance to your space. You can consider using one that stretches from floor to ceiling; this provides ample storage giving your space a library-like look. If you enjoy reading a lot, you can also install this storage furniture in your bedroom for more floor space. This storage solution works well, especially for people with a sizable book collection or a lot of decorative objects to display.  
Kitchen island and carts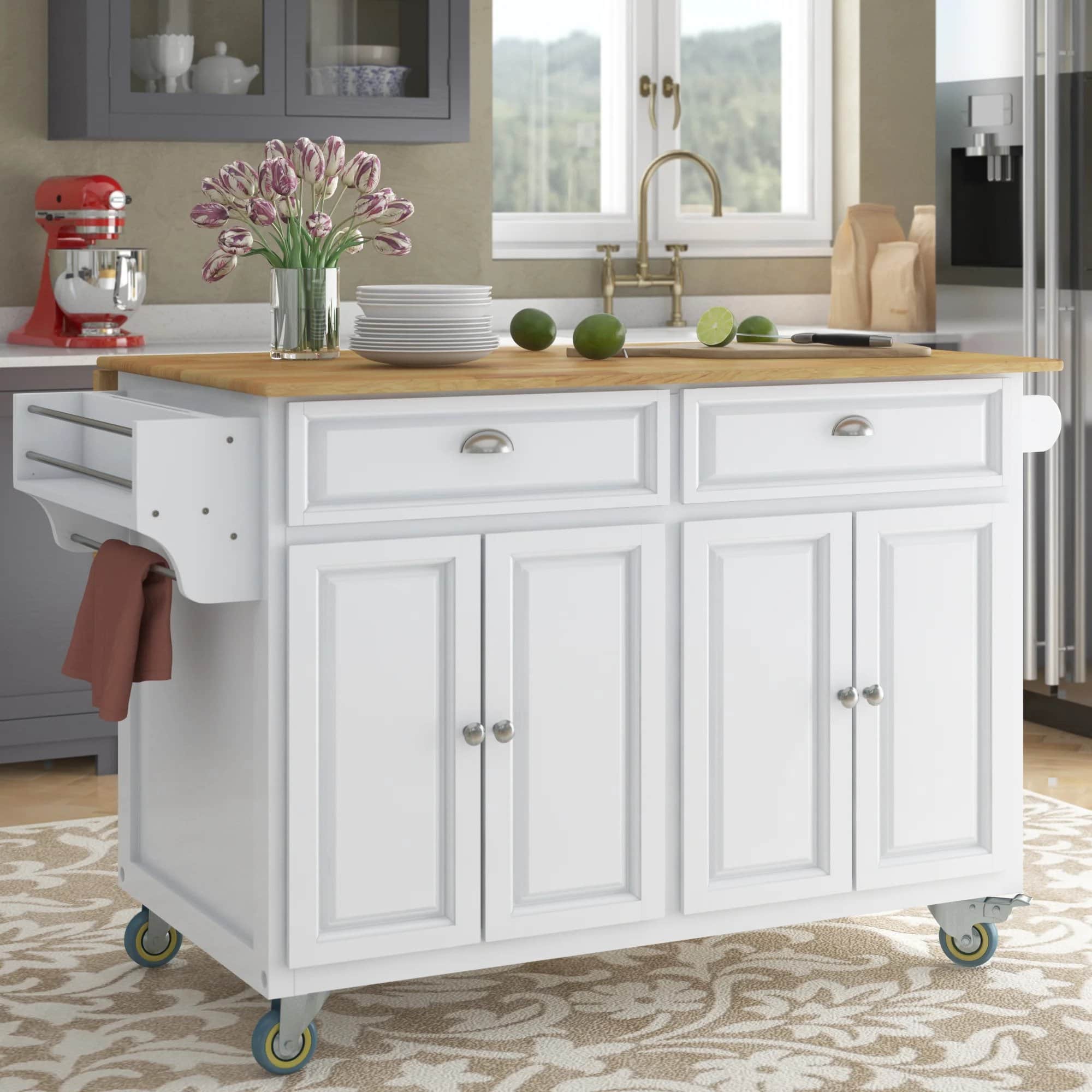 Image Source: Martha Stewart Living on Pinterest
This furniture item with storage resembles a kitchen island on wheels. It comes with movable shelves where you can stuff things you want to keep out of sight. Moreover, it adds more flair and functionality. Beyond this, these storage solutions make daily-use equipment easily accessible. 
Nightstand with drawers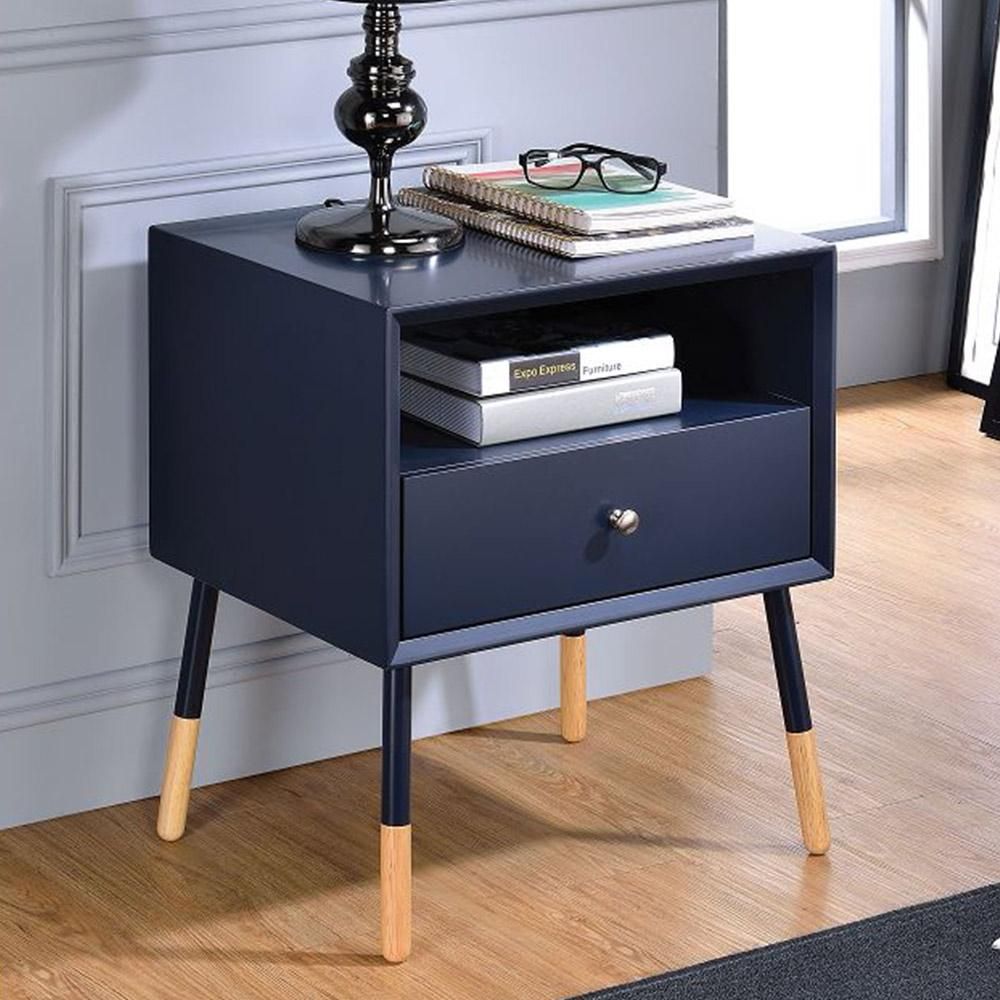 Image Source: Povison on Pinterest
A nightstand is an essential piece of furniture that maximises your bedroom storage. It is usually a compact bedside table. This bedside table is available in many different styles, from traditional to contemporary, and with drawers or a cabinet. This furniture piece with storage is used to store items that need to be easily accessible while lying in bed, such as table lights, books, phones, glasses, etc. 
Accent chests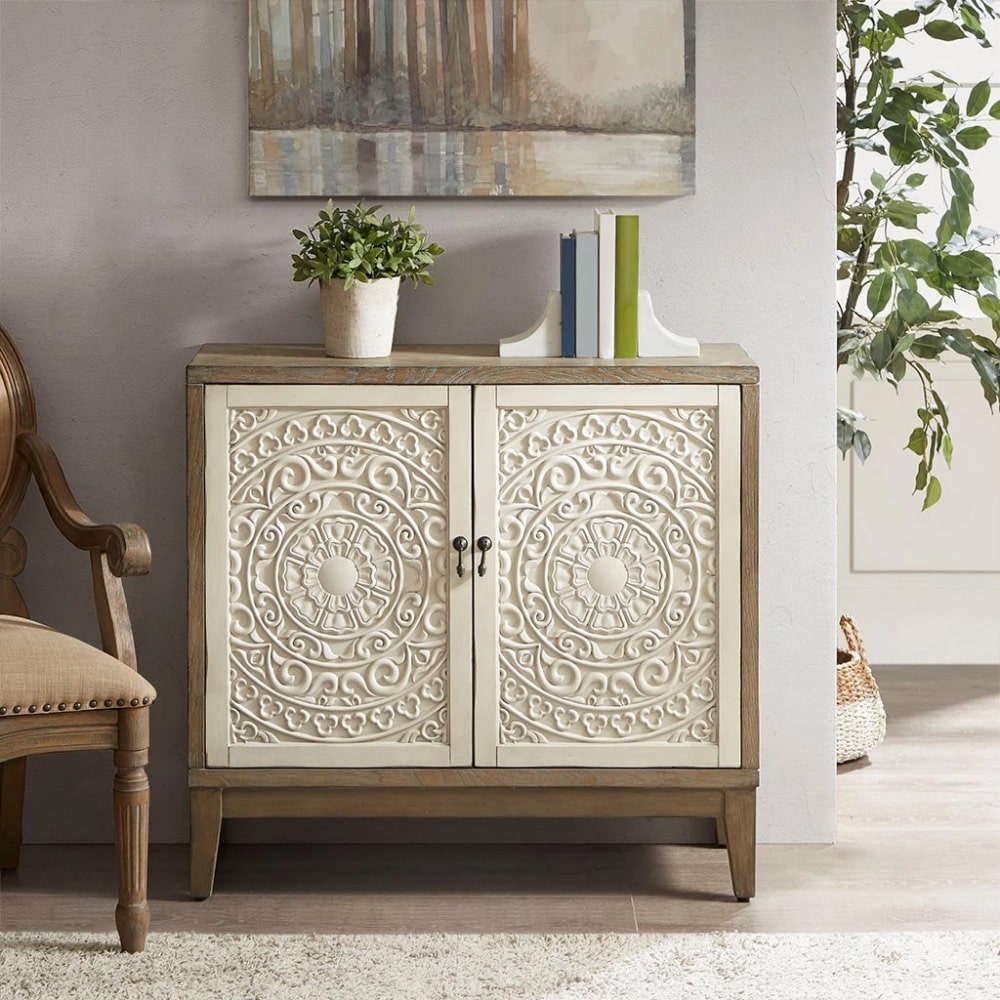 Image Source: English Elm on Pinterest
Accent chests assist you in decluttering your home in style. They blend well with any interior decor theme and enhance your house's appearance. They also serve as tabletops to display decor items in the living room and bedroom. Moreover, you can place this furniture piece in the bathroom and garden to amplify storage efficiency.   
Buy the best storage furniture piece for your home here!
BoConcept Como Wall System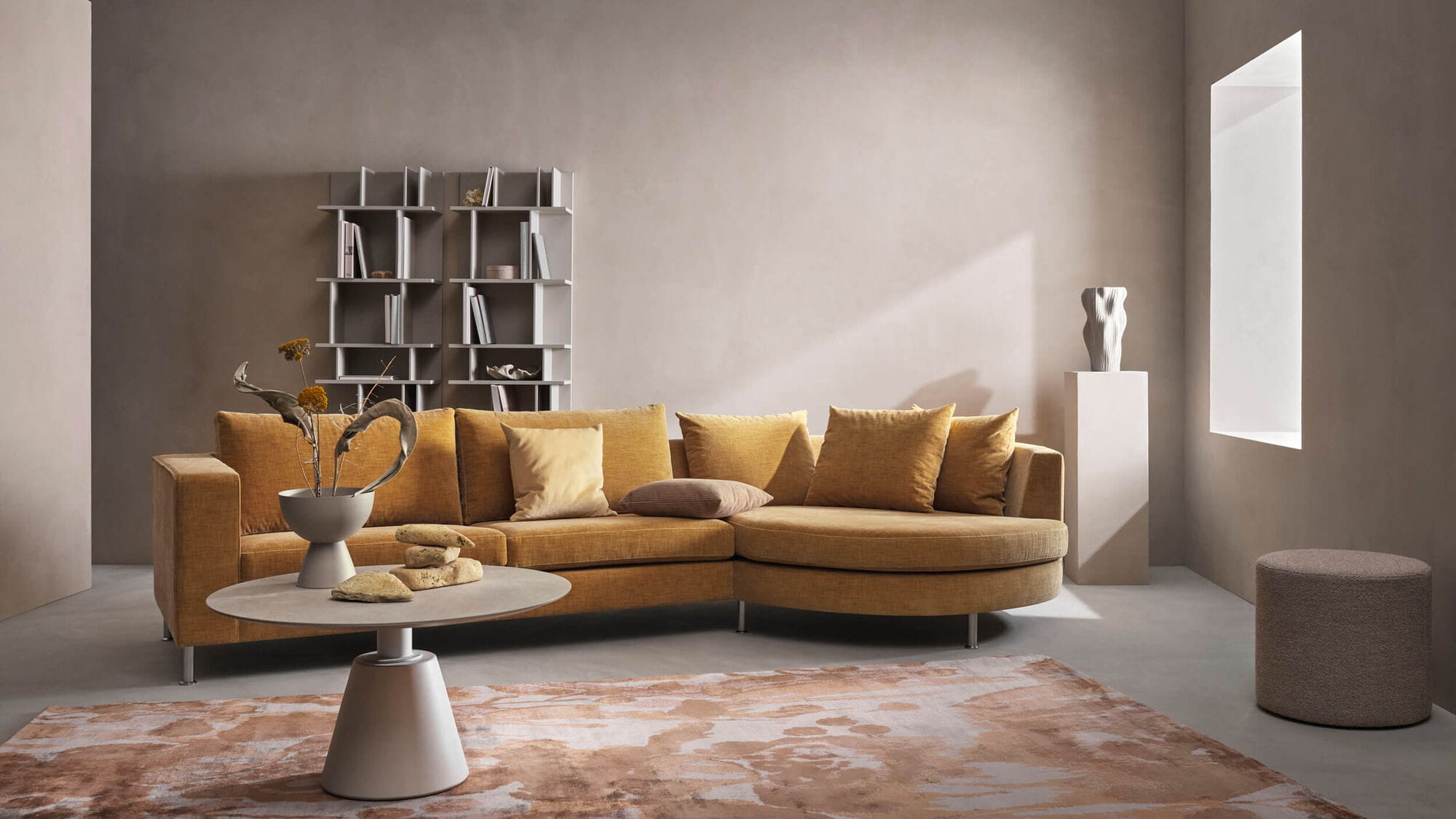 Ikea Vihals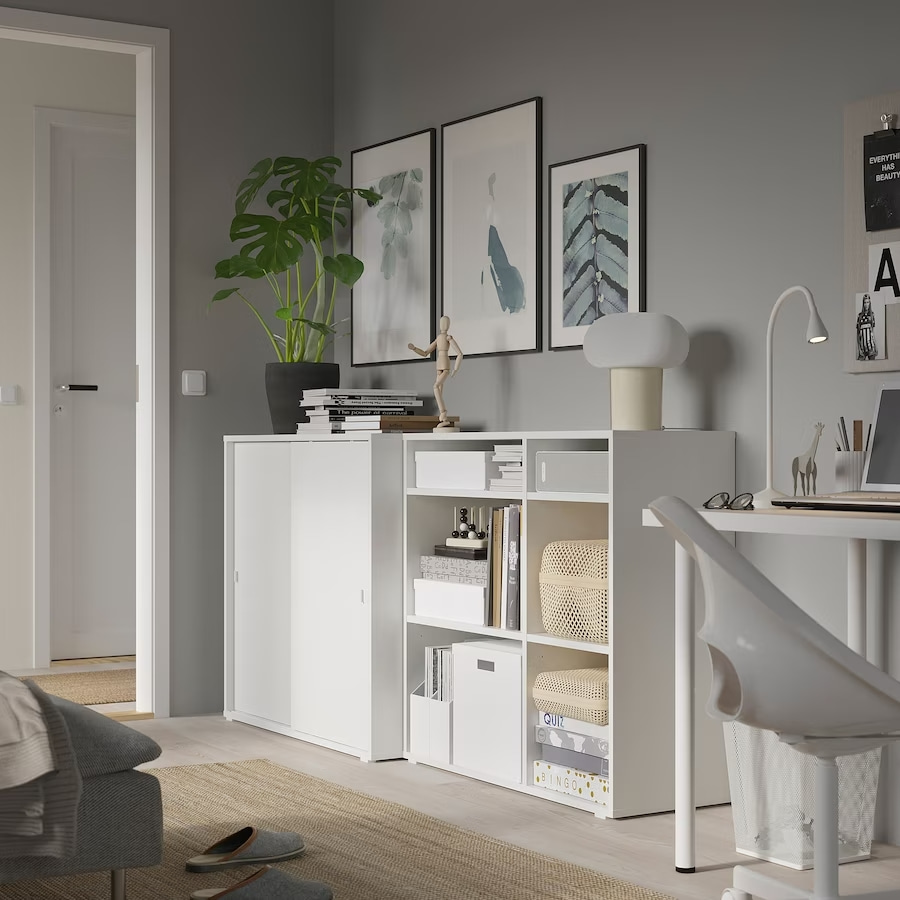 Homecentre Helios Lloyd Sheesham Wood 5-Tier Folding Corner Book Shelf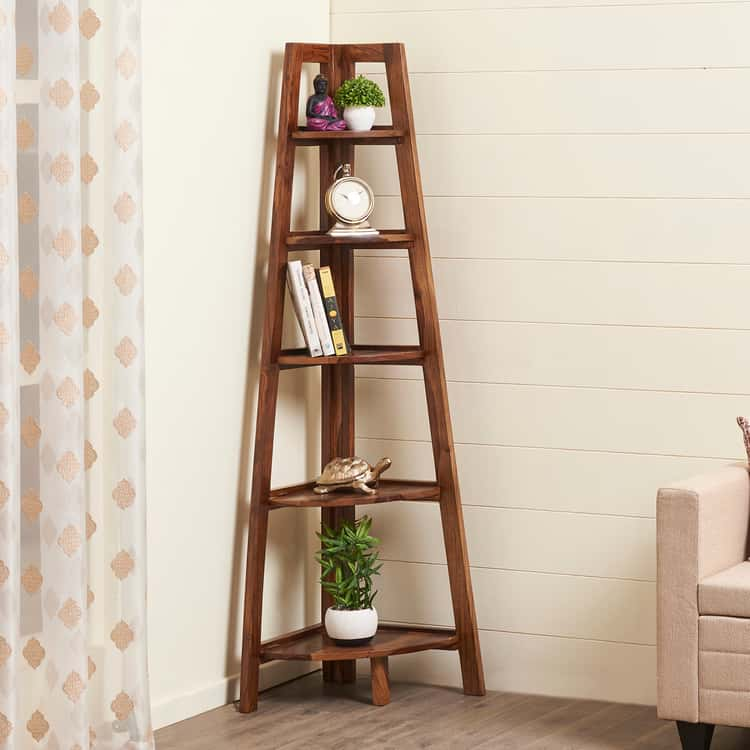 Nilkamal Jesse Engineered Wood Side Table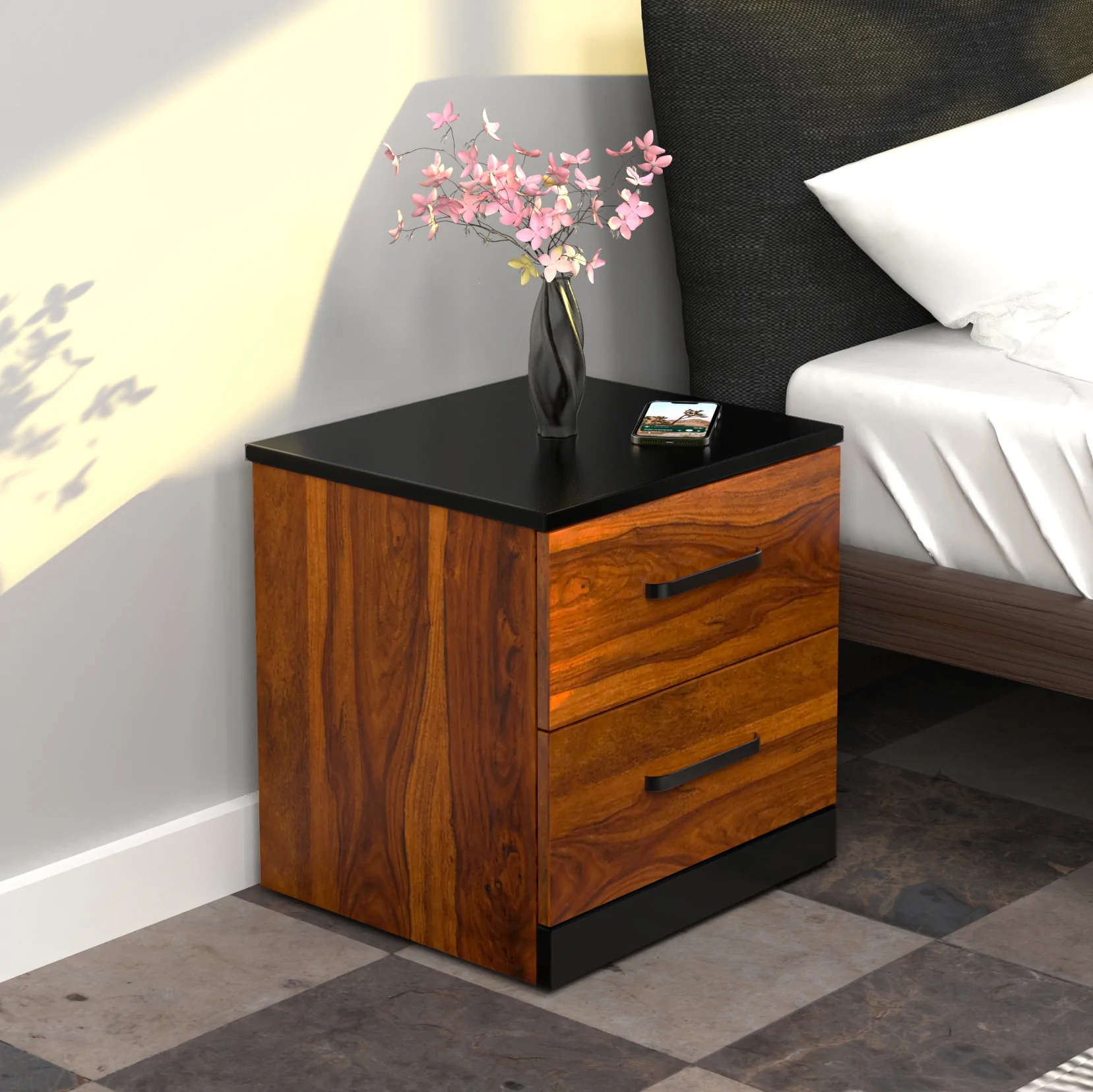 Ellementry West Village Upholstered Cushion Bench With Drawer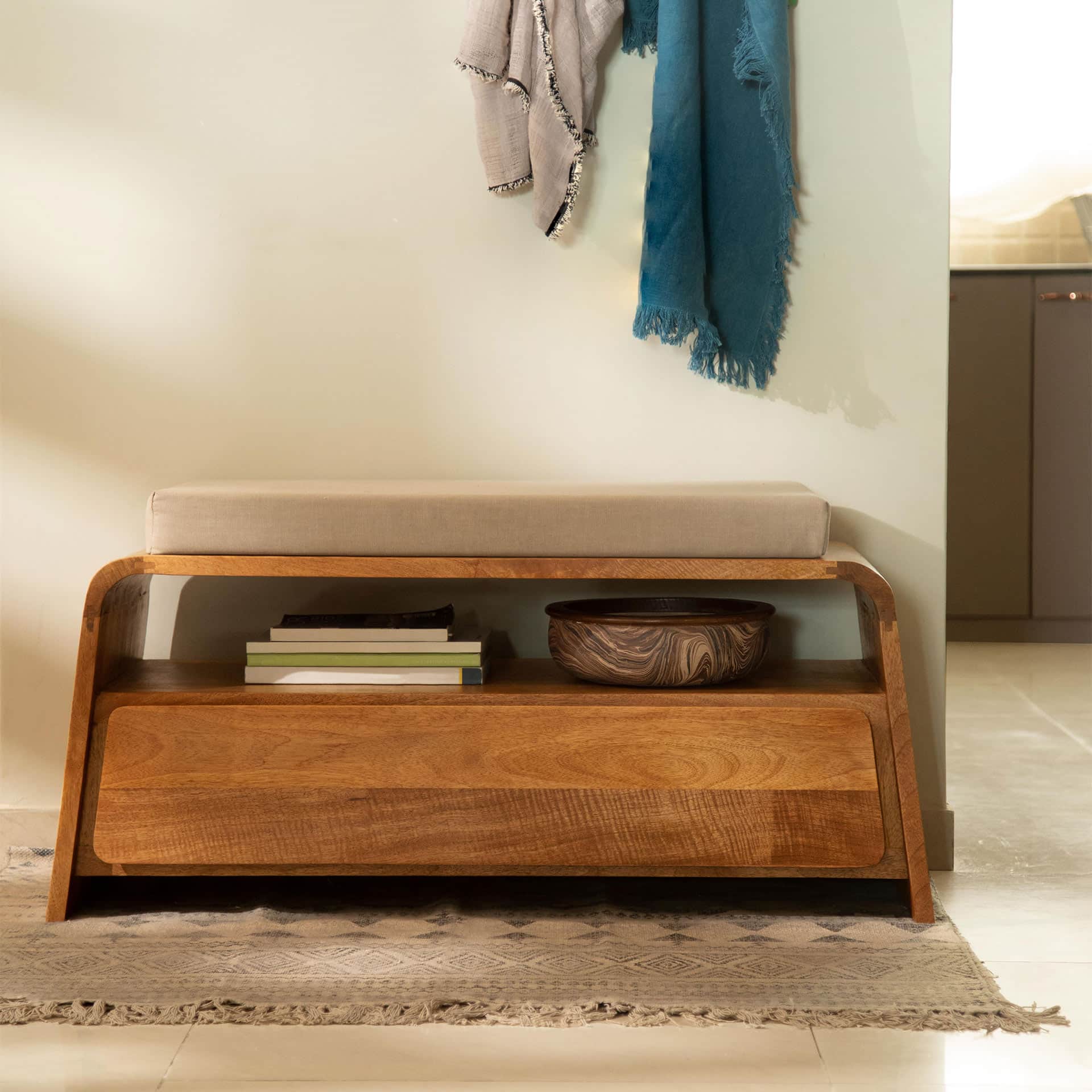 Freedom Tree Taram Inlay Bedside Table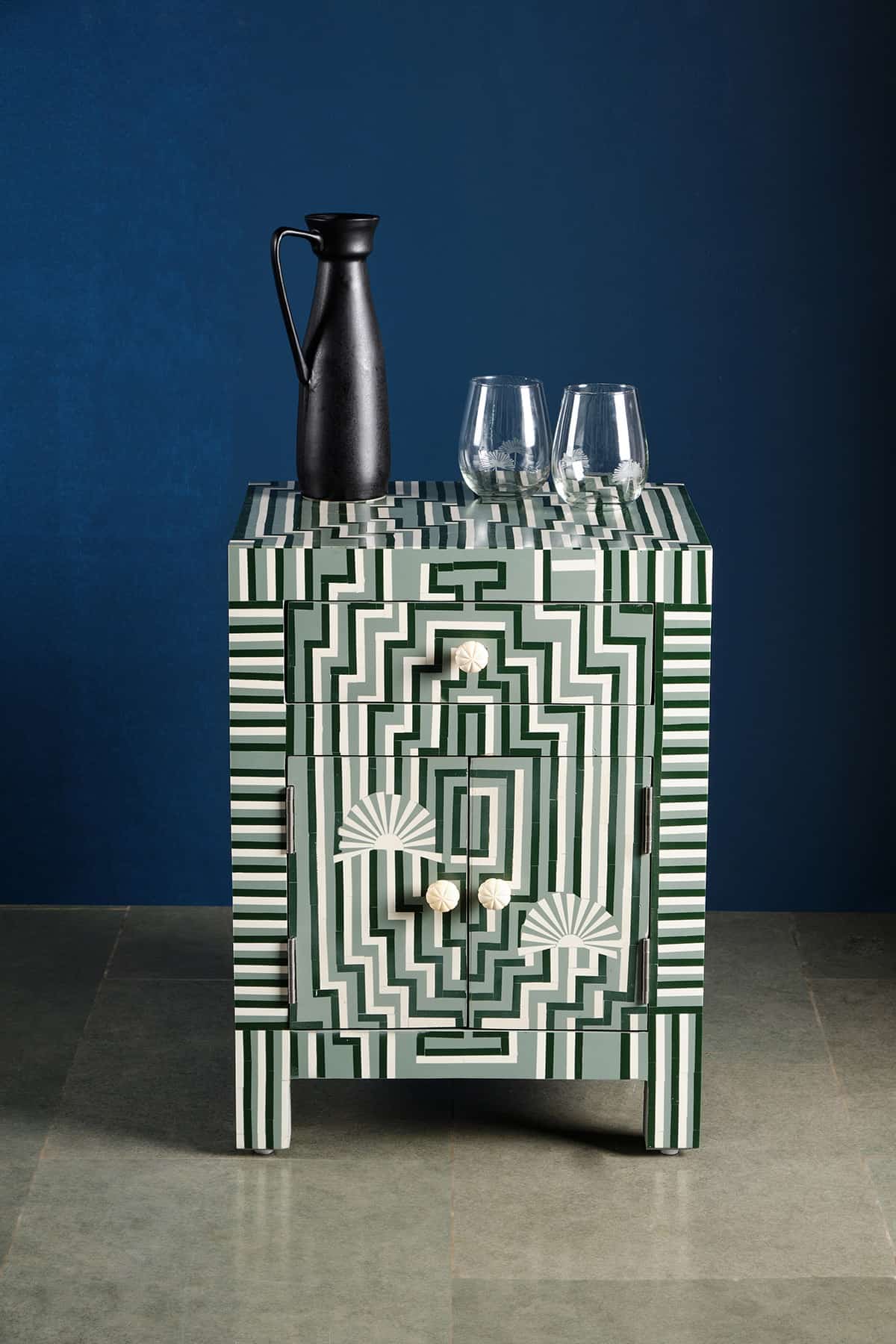 Pepperfry Vienna Coffee Table in Cairo Walnut & Frosty White Finish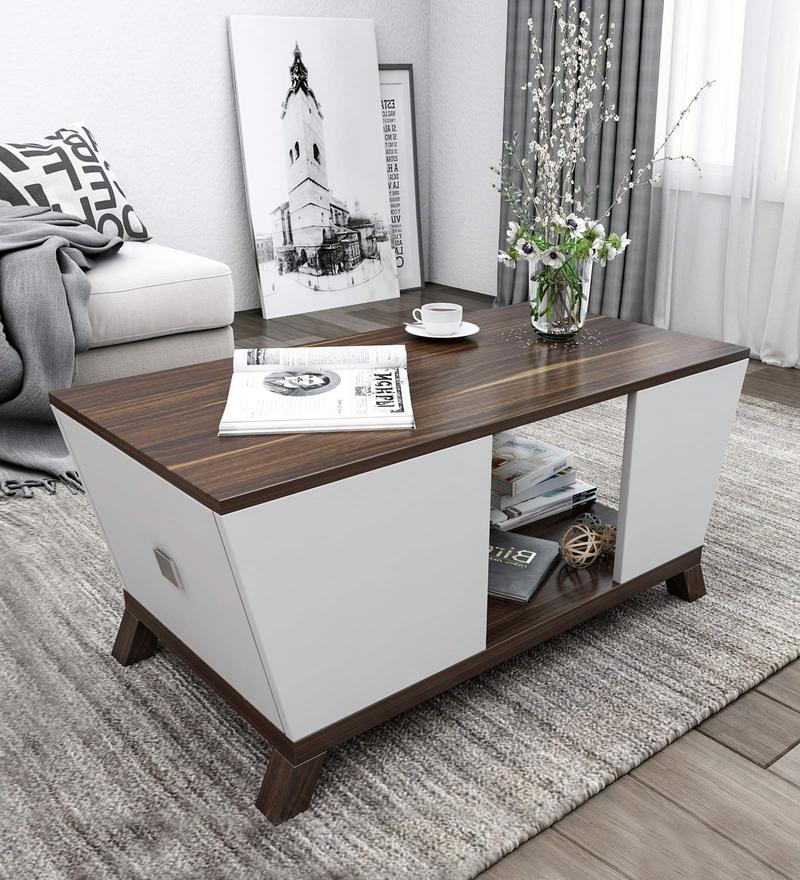 The Jodi Life Hive Wardrobe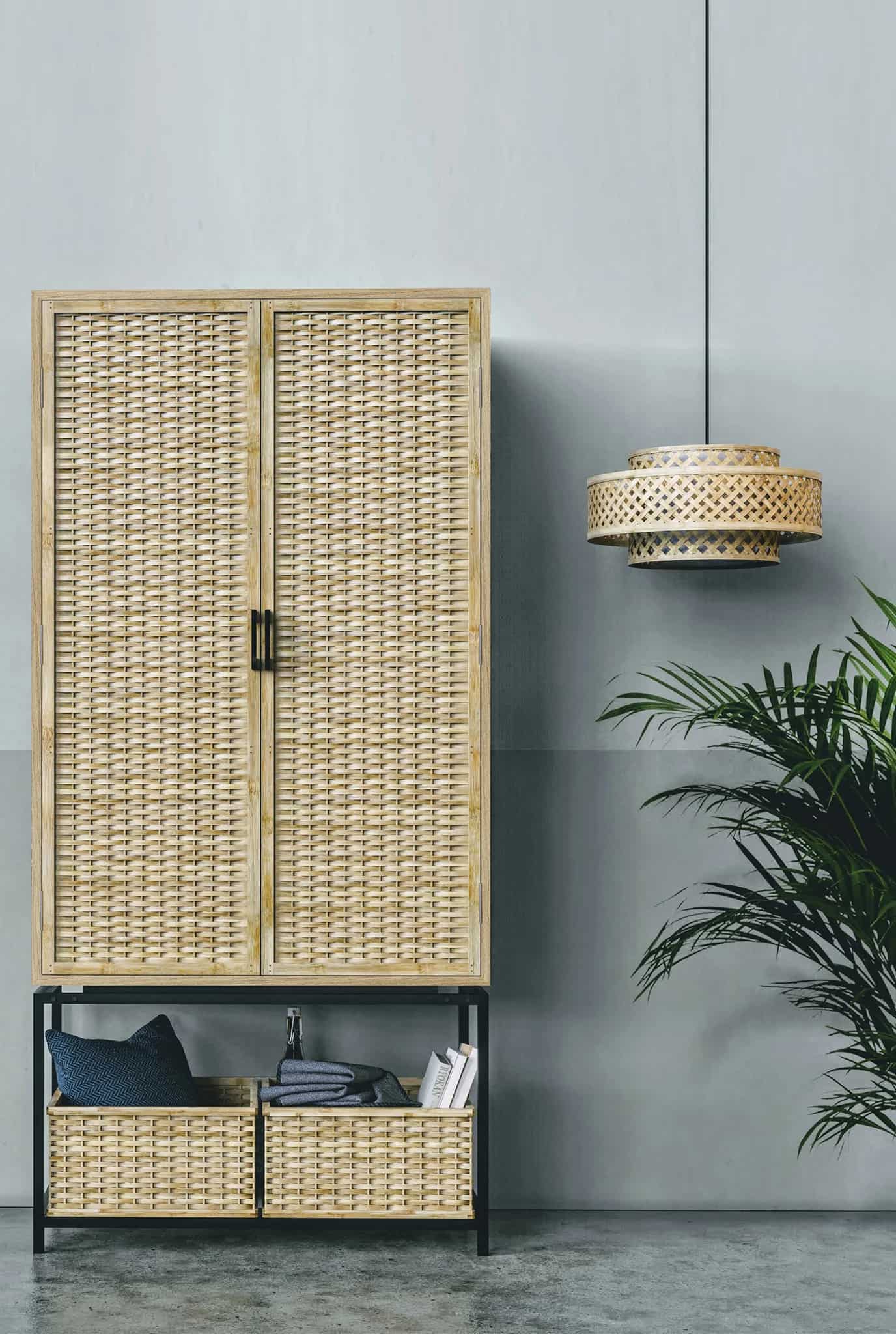 West Elm Perforated Media Console/Buffet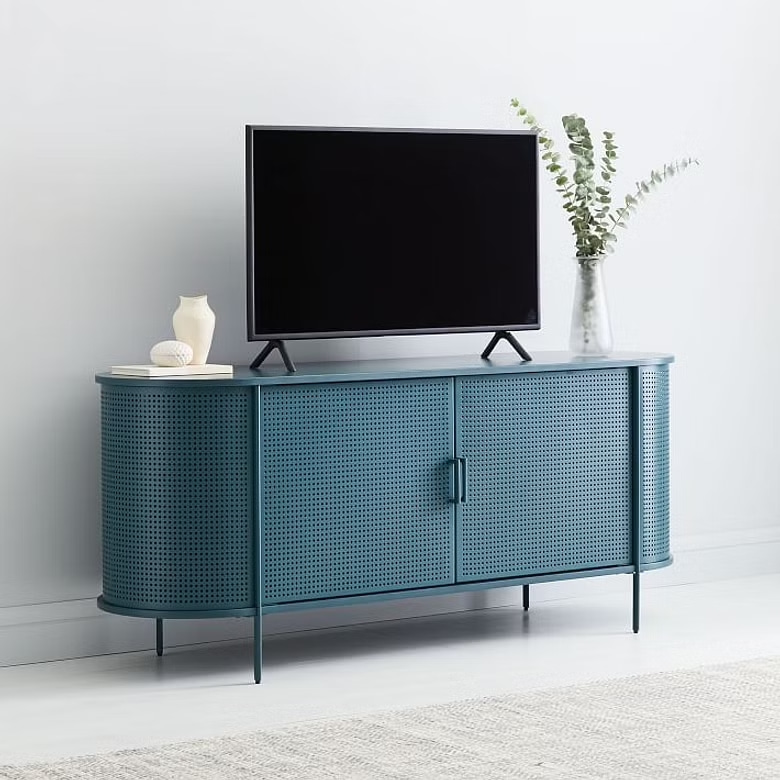 Lakkadhaara Ancestors Carved TV Unit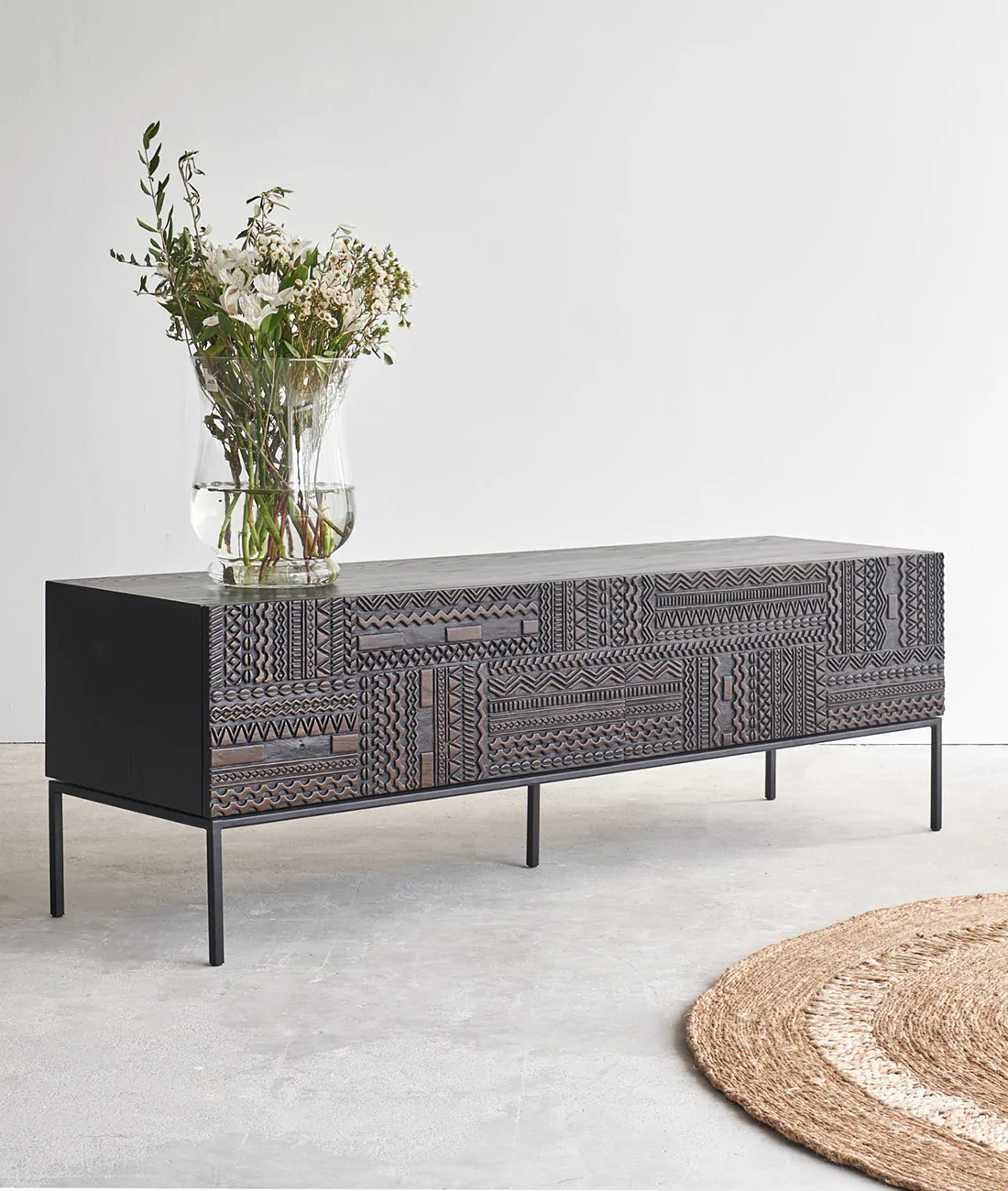 Conclusion 
Organising every space in your house has become critical for avoiding the inconvenience faced in a cluttered environment. With the availability of different types of storage furniture, decluttering your space has become much easier. For every space in your home, including the living room, bedroom, bathroom, kitchen, and even the garden, you will find numerous varieties of storage furniture options available on the market. Moreover, from storage cabinets and built-in shelves to coffee tables and TV units, there are different styles available for you to choose from. 
Therefore, based on your space availability, design theme, and purpose, you can pick the best storage furniture piece from a wide range of styles, colours, and designs as mentioned above. Also, browse through our top recommendations to buy a functional and aesthetic storage unit and declutter your space today! 
*The featured image used in this article is from Anelle Mostert on Behance
[vvsmustread]