The buzz of AXOR & Hansgrohe Aqua Days 2022 is getting louder in business circles across the world. Also, the event – Hansgrohe's very own, showcases the German bathroom major's latest innovations. Architects, Interior Designers, and Distributors from across the world are keenly awaiting the action that would unfold next week – May 10-11. So, to reserve your seat at Aqua Days 2022, CLICK HERE. Be ready to witness the latest bathroom innovations.
Hansgrohe has a very interesting new product line-up across its two brands – AXOR and Hansgrohe. Also, Aqua Days 2022 will also feature Hansgrohe's experts talking about various aspects of the innovations that will find their place in markets across the world. Attendees will also get to witness a special presentation by Mr.Hans Jürgen Kalmbach, Chief Executive Officer, Hansgrohe SE on the company's corporate journey.
What's NEW from Hansgrohe at Aqua Days 2022
Hansgrohe prides itself in offering sustainable technologies in bathroom solutions. Thus, this philosophy translates into aspects that combine increased bathing experience and optimal water usage. At Hansgrohe Aqua Days 2022, attendees get to see path-breaking innovations like the brand new water-saving Rebris faucet series. Also on display will be Hansgrohe's sustainable shower lines such as the Pulsify with its innovative PowderRain spray mode, and design options such as our Vernis shower pipe in trendy matt black. Moreover, the list also includes a range of other innovations from state-of-the-art kitchen filter systems to the SmartLiving RainTunes line.
And from AXOR at Aqua Days 2022…
AXOR has always been one of the favorite shower solutions brands amongst the bathrooms industry professionals – Architects, Interior Designers, and Distributors. So, this year's event is aimed at furthering this inclination. Matt black has been a trend-setter colour in bathroom. Thus, a whole range of solutions in matt black will be launched at AXOR & Hansgrohe Aqua Days 2022. Also, add to it the latest concepts for an individual and sustainable shower experience, and the event only grows in interest for the audience.
The NEW sustainable AXOR Conscious Shower line and the AXOR Nature Shower series for the garden have great features. Also, they have the potential to positively impact the design and business implications for Architects, Interior Designers, and Distributors. In addition, the new AXOR Universal Rectangular accessories will be showcased. Also, Hansgrohe will also talk about how its Signature Service can create even more unique solutions for those connected with the bathroom sector. This will definitely help bathroom businesses across the world.
That's not all. There's a LOT MORE happening at Hansgrohe Aqua Days 2022.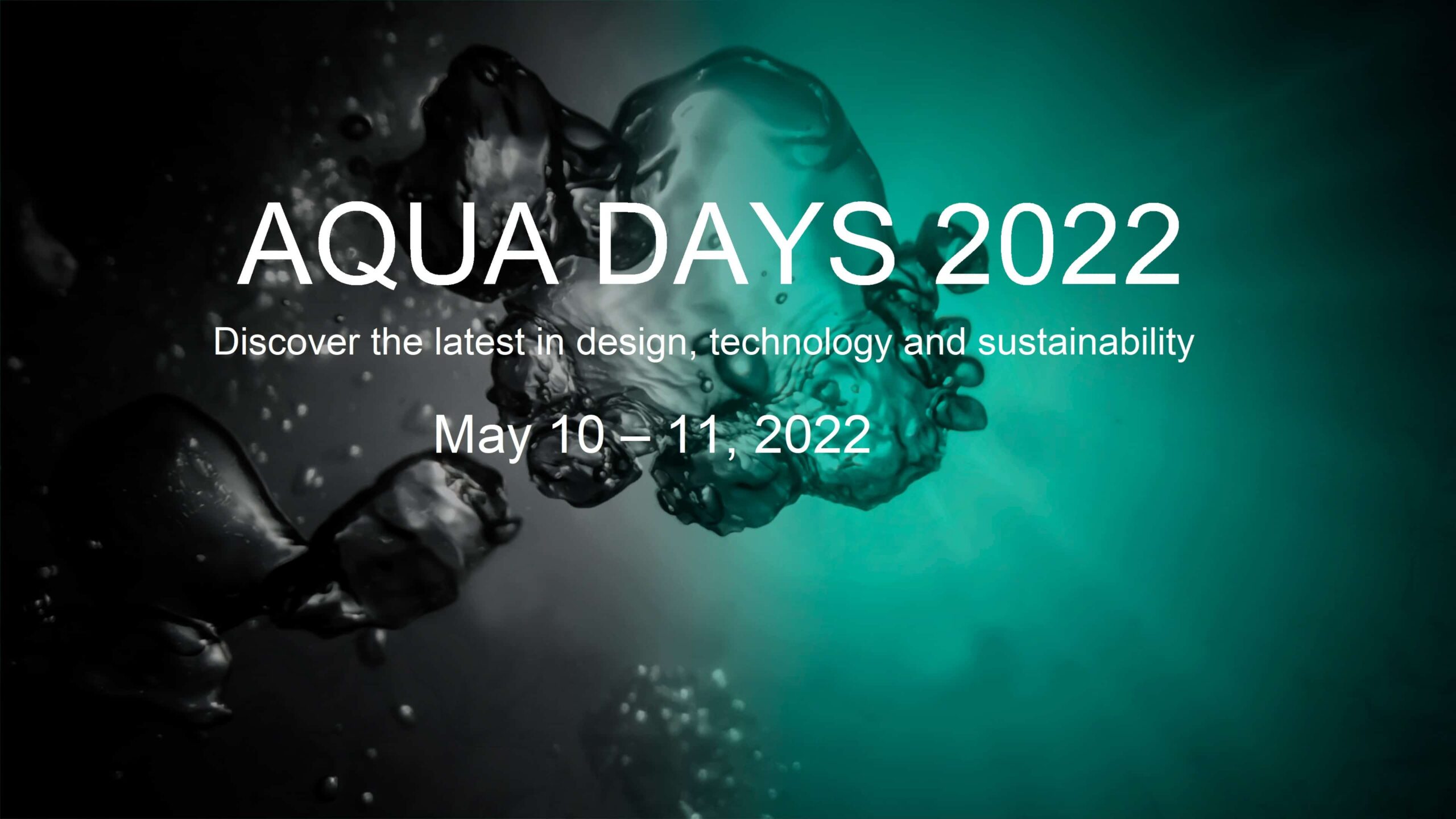 Water is life – and quality of life. With this slogan, AXOR and Hansgrohe announce the second Aqua Days edition of the event. The event will help understand the steps the brands have taken to increase sustainability and conserve resources while maintaining a great shower experience with new bath products. The event will take place online from May 10-11 2022. So, register soon to see how design and technological advancements contribute to this