Bathroom products major, Hansgrohe, has unveiled innovative solutions at the 2nd edition of Aqua Days. Here's a look at some of the products which will be made available in markets around the world later this year. Like with the other products and innovations from Hansgrohe, such as the Aquno Select M81, the common thought behind all the new launches has been superior design, technology, and sustainability.
Hansgrohe Rebris at Aqua Days 2022
This new range of faucets bring-out the minimalistic design language.
The trend in minimalism has been on an upswing in markets around the world. Rebris takes it a step further by offering a range of options. Available in chrome and the new matte-black, Rebris focuses on the essentials and is extremely versatile.
Hansgrohe is offering the Rebris in two design options:
Rebris S comes with a curve design, and
Rebris E with striking lines.
The design language of both Rebris S and Rebris E allows Architects and Interior Designers to get a harmonious design language across the entire bathroom, thanks to the bathroom faucets available from Hansgrohe for other parts like the WC, bathtub, and shower areas.
The design language can be enhanced further using Hansgrohe AddStoris accessories and Vernis showers. The choice of colours (chrome as well as matte-black) and different faucet heights allow Architects and Interior Designers with many different bathroom design possibilities.
Rebris highlights:
Both Rebris S and Rebris E can be used on basins, bathtubs, and showers.
Available with a choice of chrome or matte black finishes.
Additional sales potential through complementary hansgrohe Vernis shower products and Hansgrohe AddStoris accessories.
Sustainability: Innovative EcoSmart+ technology limits water consumption to 4 l/min, while CoolStart conserves energy.
Easy maintenance: CoinSlot to quickly change out the aerator for descaling.
Reliable Hansgrohe quality at an attractive price.
Hansgrohe Pulsify at Aqua Days 2022
At Aqua Days 2022, Hansgrohe has extended the much-acclaimed PowderRain technology to its entire Pulsify range. This technological innovation from Hansgrohe combines air and water to not only save on water but also to give the user a unique and refreshing shower experience.
Image Source: hansgrohe-group.com
Pulsify family of showers offers solutions for a wide range of customer needs.
Also, can be installed even in small bathrooms for that unique shower.
Comes in 3 colour options: Matte Black, Matte White as well as Chrome.
Three modern surface designs and beautifully shaped exposed and concealed installation variants make bathroom design individual and original.
The sustainablity aspect adopted both during manufacturing and when in actual use, is a good draw for environmentally-conscious customers.
Features proven Hansgrohe technologies – EcoSmart for efficiently controlled water consumption and QuickClean for well-maintained and durable products.
Hansgrohe Vivenis at Aqua Days 2022
The curved spout of the Vivenis follows the natural flow of the water. This, coupled with the streamlined lever handle, is an inviting combination.
Image Source: pro.hansgrohe.com
Equipped with a broad spray pattern, Vivenis gives the user a delightful experience during hand and face washing. Moreover, featuring the Hansgrohe AirPower, the user experience in the bathroom is heightened with the widest spray in the Hansgrohe product range. In addition, the EcoRight technology reduces water consumption by up to 60% compared to the standard faucets.
Vivenis is available for the basin, bathtub, and shower areas. On the colour front, the choice is available in Chrome, Matte Black, and Matte White. In addition, four ComfortZone heights at the basin help Architects and Interior Designers customize Vivenis to individual tastes.
Kitchen faucet Zesis M33 by Hansgrohe at Aqua Days 2022
The minimalistic form factor flows right through to Zesis M33 – the new kitchen faucet by Hansgrohe. So, it combines the design and functionality into this single product.
A slim Zesis fits effortlessly into the modern kitchens of today. While this new product is a great addition to a new kitchen, it also lends a freshness as a retrofit. Moreover, Zesis is available in 3 finishes – Matte Black, Chrome, and Stainless Steel. Available in 2 heights, it offers both laminar and shower spray modes which can be done from the diverter.
Technology and sustainability play an important role here as well. Therefore, Zesis M33 comes with CoolStart technology and an eco variant with a limited flow rate of max. 6 l/min.
In addition, some of the other new products from Hansgrohe for bathrooms & kitchens include:
Aqittura M91: The Aqittura M91 kitchen faucet for optimized soda water (strong/light) outlet.
Aquno Select M81 kitchen faucet: Hansgrohe calls Aquono Select M81 its most water-efficient kitchen faucet.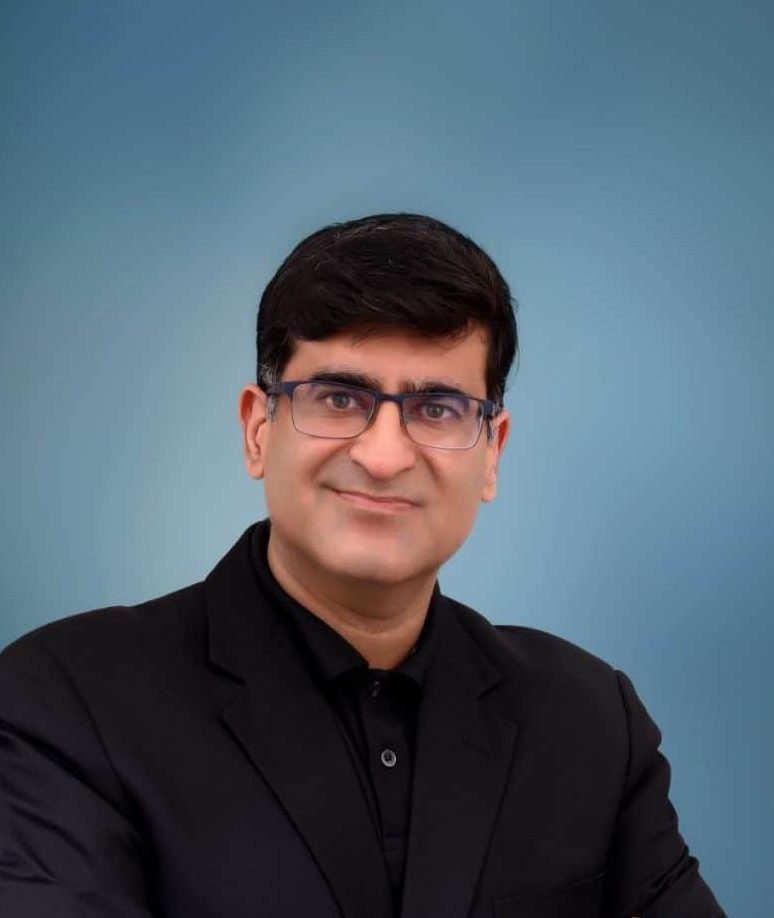 Hansgrohe Aqua Days has become one of the most keenly awaited events in the global bathroom industry scenario. Architects, Interior Designers, and the Distribution businesses connected with the bathrooms market find the event especially useful. As we approach Aqua Days 2022 dates (May 10-11), BuildingandInteriors.com spoke exclusively to Mr. Gaurav Malhotra, Managing Director, India & Regional Lead, Key Hospitality Accounts, Asia – Hansgroh