In a recent interview, BuildingandInteriors got in touch with Manish Arora, Vice President – Furniture Solutions, REHAU India, to gain expert insights into the furniture solutions market in India. Throughout the interview, Arora explores the driving forces behind the growth of the furniture and hardware solutions industry and the unique challenges it faces. He also shares the innovative strategies implemented by REHAU to uphold its preeminent standing within the market. With a focus on current market dynamics and future trends, Manish Arora provides a roadmap to success, offering valuable insights that industry professionals and enthusiasts eagerly await.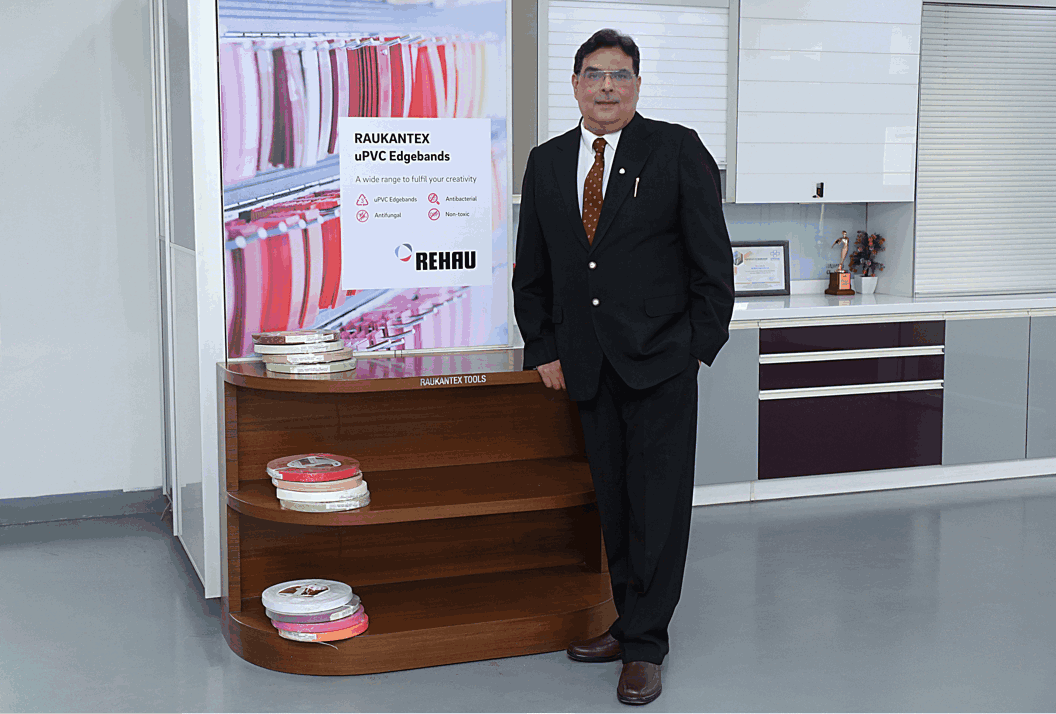 Exploring the growth of edge banding solutions in the Indian furniture market
The RAUKANTEX category in India demonstrates promising potential, with the retail segment witnessing remarkable growth of over 20% compared to the OEM segment. This surge is primarily driven by the increasing adoption of consistent colour finishes on furniture edges by carpenters and contractors. The growing awareness of modern materials like MDF and particle board has contributed to this shift in preference. Consequently, there has been a rise in demand for adhesives, particularly in the unorganized market segment, which constitutes approximately 70% of the overall market. Local manufacturers have recognized this demand, highlighting an important focus area for REHAU furniture solutions.
In addition to the RAUKANTEX category, it is essential for us to pay close attention to the premium segment. Discerning customers in this segment seek high-quality, finely crafted furniture with unique design elements. They are willing to invest in products that offer superior aesthetics and durability. To effectively target this segment, we should prioritize innovative solutions that surpass customer expectations. This may involve leveraging advanced technologies, utilizing premium materials, and offering bespoke designs. By understanding and responding to the evolving preferences of premium customers, we can establish REHAU furniture solutions as a trusted brand synonymous with delivering exceptional offerings tailored to their specific needs.
Strategic outlook for the popular REHAU edge bands – RAUKANTEX category in the furniture solutions market
RAUKANTEX has been in our global portfolio for over 50 years. It is known for its international quality and wide range of offerings. Our exceptional selection of edge bands has allowed us to significantly expand our market share. We take great pride in meeting the diverse needs of manufacturers, who are increasingly becoming aware of the importance of OEM awareness and quality levels.
REHAU offers a diverse selection of edge bands with over 1500 colours, various sizes, and finishes. Moreover, we use materials such as UPVC and ABS to cater to different needs, although the TP range is imported as the demand for PP material processing is currently limited in India.
Internationally, PVC edge bands have been phased out, and ABS has become the dominant material, which is also reflected in our product range. In India, we manufacture the entire range of edge bands in our two plants located in Vadodara. However, we do import certain materials like PP and laser edge bands from Germany, along with other value-added products such as acrylic edging.
REHAU's focus on brand reputation, a wide range of colours and finishes, and commitment to international quality standards positions it as the preferred choice for edge band solutions in the Indian market.
Manish Arora's vision for future expansion and the evolving retail footprint
Over the past decade, REHAU has experienced steady growth in its retail segment, transitioning from a product-focused approach to a comprehensive retail presence. The journey began ten years ago, initially prioritizing focused products, which accounted for approximately 80% of sales at the time.
Throughout the years, we have made significant strides in expanding our retail network. Currently, it encompasses over 350 to 400 dealers who play a crucial role in supplying the retail market. This distribution model has proven effective in catering to the needs of both big OEMs and small to medium-sized OEMs. For the former, we provide direct service, recognizing their distinct requirements that go beyond what dealers can offer. In contrast, our channel partners support the latter group of OEMs as well as the retail market.
As we continue to evolve our retail footprint, our focus is on expanding into micro and tier-two cities, tapping into their untapped potential. While we are yet to fully penetrate tier-three cities, we are actively working towards reaching these markets due to their significant potential and demand. We recognize the rising demand for our products from smaller cities, and it aligns with our aspiration to establish a strong presence there.
Value propositions & affordable solutions: A message to REHAU's valued customers in the furniture solutions market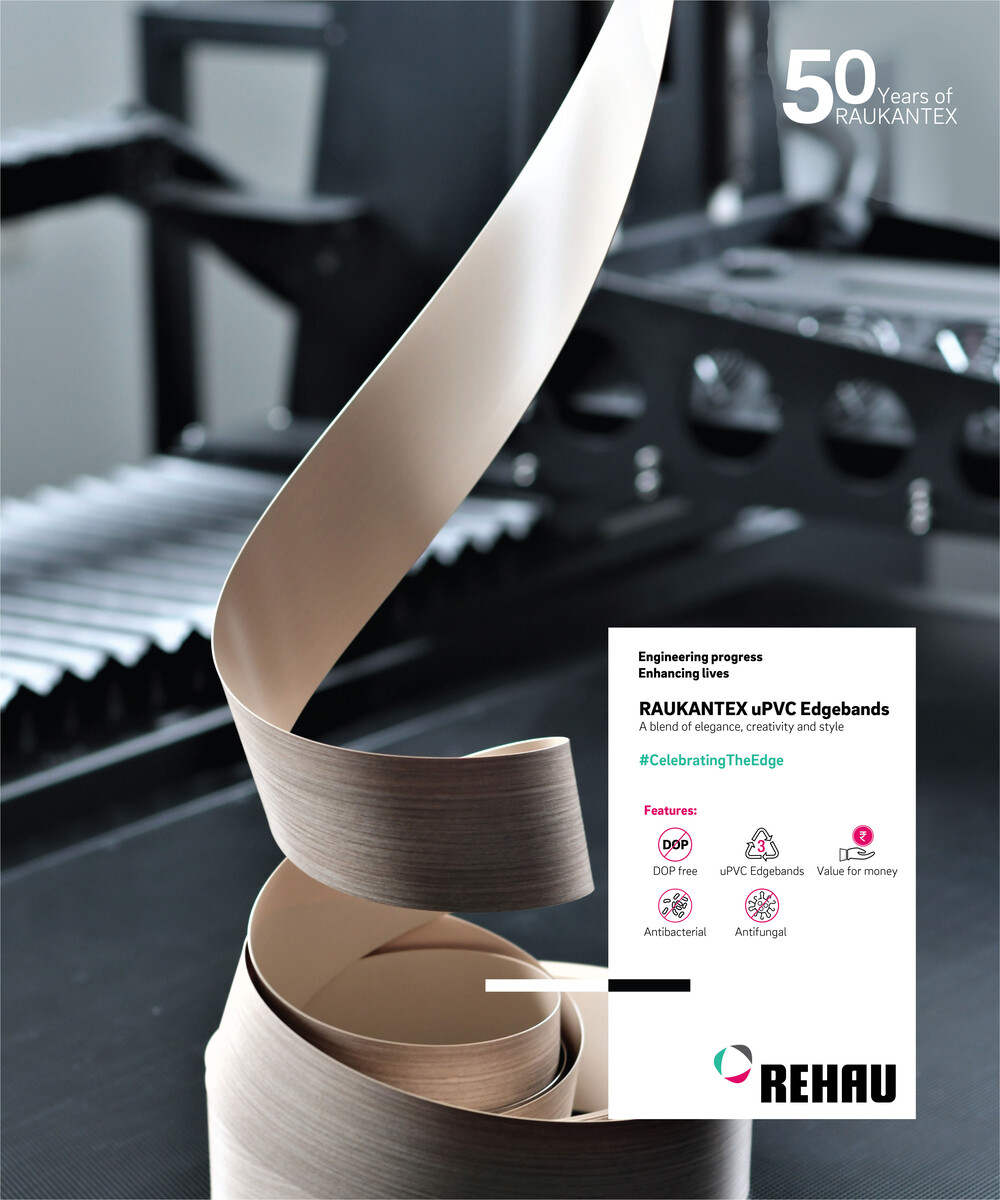 At REHAU, we understand the significance of delivering products that not only meet your expectations but also provide exceptional value. Many customers have a wrong perception in their minds that REHAU products are expensive. We take great pride in offering edge bands that are affordably priced, ensuring that they remain within budget while adding immense value to your furniture projects. With the cost of furniture production comprising 5-7% of the overall expense, our edge bands are a cost-effective investment that enhances the aesthetics and functionality of your furniture.
Amidst the current market scenario and fluctuating currency rates, we remain committed to offering you edge bands that excel in both quality and affordability. Our continuous focus on meeting your needs and delivering exceptional value in the furniture solutions market sets us apart from the competition.
Shining a spotlight on REHAU solutions
Within the retail segment, REHAU has identified a significant opportunity to cater to the requirements of contractor carpenters. By understanding their needs and providing tailored solutions, we aim to capture their attention and generate substantial business volume.
To fulfil this objective, we have carefully categorized five essential product categories to serve as a comprehensive solution package for contractor carpenters. These categories include our 50-meter range of edge bands, adhesive glue for easy application, plinth covers for kitchen installations, various collection of roller shutters, and a selection of retail packs. Each category has been meticulously designed to address the specific needs of contractor carpenters, ensuring that they find the products suitable for their projects.
In our retail strategy, we seek to establish a mutually beneficial partnership with retailers. By offering product categories together, we provide retailers with the opportunity to access a wide customer base and generate substantial volume. Our aim is to create an attractive business proposition, where both the retailer and REHAU furniture solutions can thrive and sustain operations in smaller cities.
Within each product category, we have developed two versions – a premium option targeted towards the OEM market, and an economical version specifically designed for the retail segment. This approach ensures that we cater to the diverse needs of the market and remain competitive against local competitors.
Scaling up a dealer network for future expansion
Our objective is to add a substantial number of new dealers each year. We anticipate a conservative estimate of 50 to 60 new additions annually, with the potential for even higher numbers based on market demand and growth opportunities.
Our strategic outlook entails not only adding new dealers to our network each year but also re-evaluating existing partnerships. This ensures their ongoing alignment with our objectives. By actively managing and optimizing our dealer network, we are poised to capitalize on growth opportunities and deliver exceptional value to our customers.
Serving OEMs with comprehensive hardware solutions: A one-stop approach for furniture solutions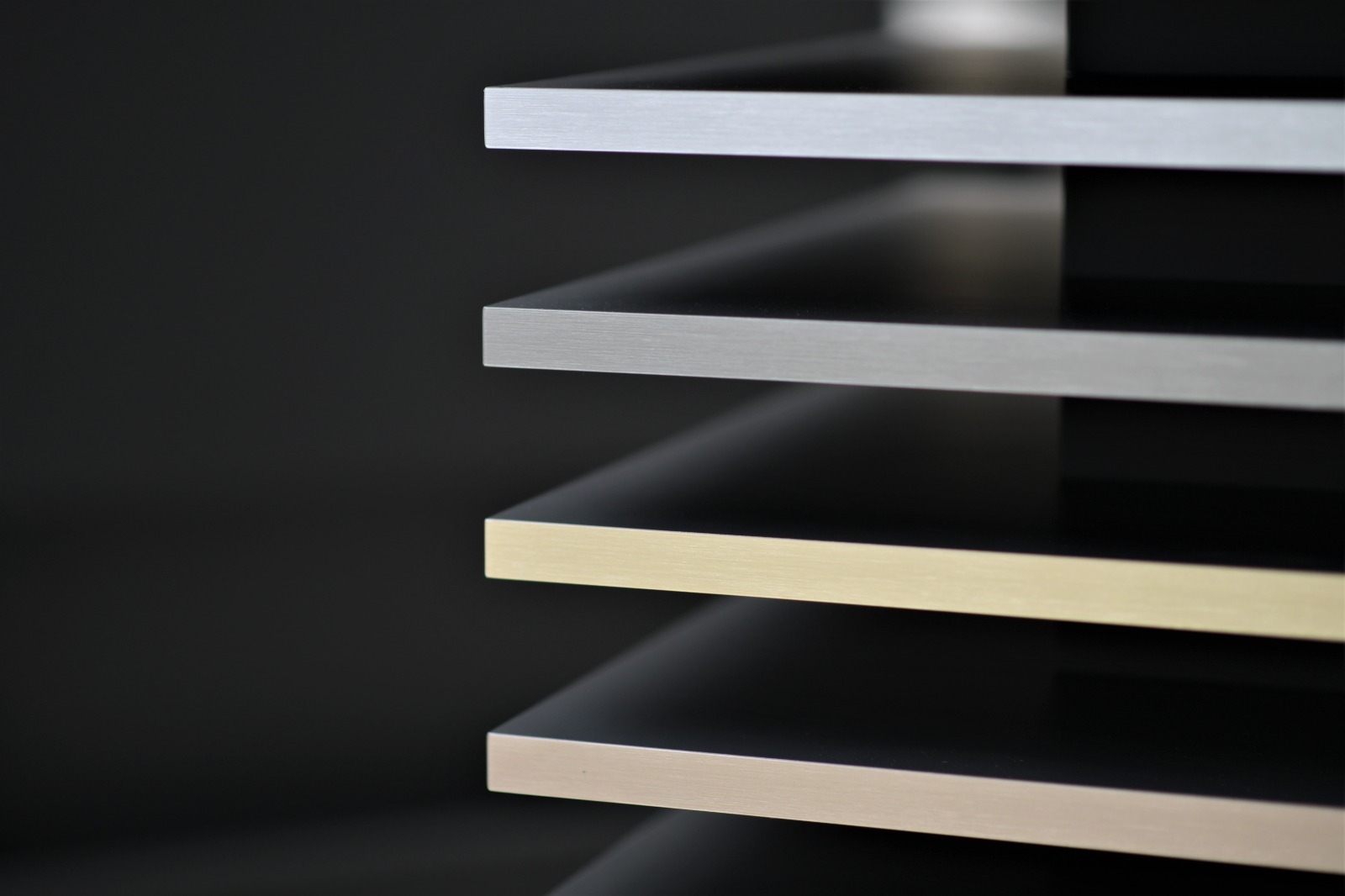 REHAU recognized the need to provide its OEMs, manufacturers, and assemblers with a comprehensive solution for their hardware requirements. The launch of our hardware category was driven by the vision of offering a one-stop solution. This combines both technical solutions and hardware offerings, tailored specifically to this target segment.
Our primary focus lies in serving OEMs, where we aim to establish strong partnerships and become their preferred hardware supplier. By providing them with a diverse range of high-quality hardware solutions. We aim to be a single trusted provider, streamlining the procurement process and enhancing overall efficiency.
While we acknowledge the potential in the retail market, our primary emphasis is not on aggressive retail promotion. Instead, we strategically collaborate with selective retailers and dealers who possess a strong presence in the kitchen industry. This approach ensures that our hardware products and solutions reach the right audience. Moreover, it aligns with our objective of catering to smaller and medium-sized OEMs. We aim to provide them with superior quality and comprehensive solutions.
REHAU's vision for cutting-edge surface solutions
REHAU remains dedicated to offering premium surfaces that allow customers to transform their living spaces into awe-inspiring environments. We have established our expertise in acrylic surfaces. Our range encompasses scratch-resistant surfaces that cater to the discerning needs of interior designers, architects, and high-end furniture manufacturers. Our focus lies primarily in the premium segment carefully curated to embody a fusion of elegance and functionality.
REHAU's portfolio includes solid surfaces, mineral surfaces, and flexible surfaces that cater to various design requirements. We are also excited to announce the forthcoming launch of our quartz surfaces. Moreover, we have specialized stone polymer composite flooring solutions for interior spaces. With our commitment to excellence, we aim to be the preferred choice for those seeking superior surface solutions.
Revolutionizing kitchen component experience
As we move forward, REHAU furniture solutions aim to establish the kitchen segment as a significant pillar in our strategy, bridging the gap between B2C interactions. Our objective is to provide consumers with value-added products that meet their specific needs and preferences. We approach the kitchen category with a selective mindset, ensuring we differentiate ourselves from our component business customers.
While we may not actively pursue high-volume sales, we understand the importance of being present in the kitchen market. However, it is crucial for us to maintain a distinct positioning that does not directly compete with our customers. Our focus lies in delivering a unique and premium kitchen experience beyond standard pricing models.
The cost of our kitchens varies based on factors such as surface materials, size, accessories, and design choices. We offer a range of premium surface options as well as innovative possibilities like 3D printing. Our emphasis is on high-end kitchens, where our primary competition consists of imported solutions.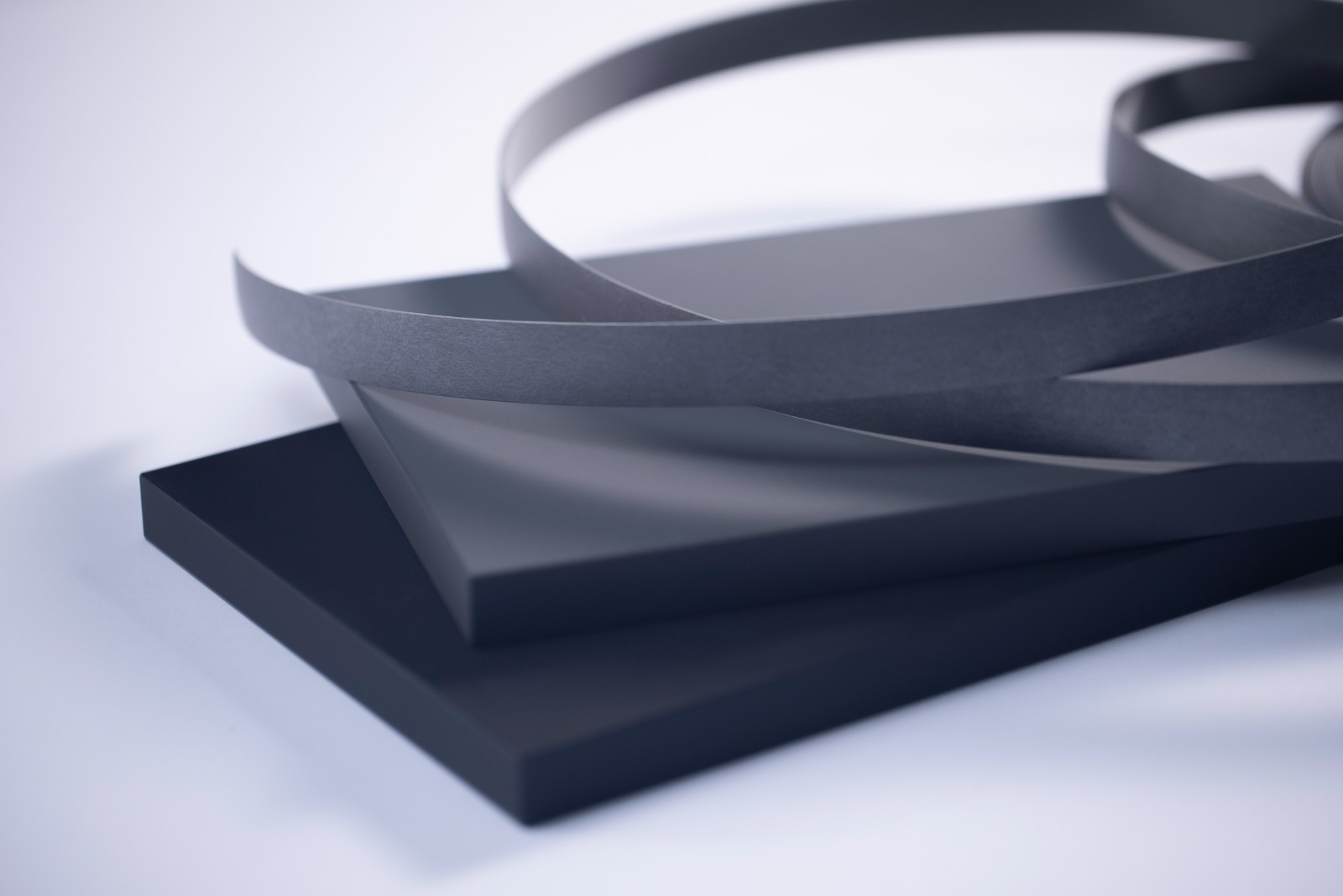 As our rapidly evolving world demands greater convenience and quality, the furniture industry is witnessing a significant tra