Architectural hardware, in its simplest form, is a term used in the construction, architectural, and design industries to describe all hardware products used in building construction. Those architectural fittings such as glass hinges & patch fitting by the best brands in India that remain attached to movable elements such as doors and windows remain referred to as glass finish hardware such as doorknobs and handles or window handles.
They have a practical use, but they also have a decorative role, and they can be considered part of a room's or building's ornamental treatment.
Architectural hardware is used extensively in all types of buildings. Without the appropriate hardware products, any infrastructure, whether commercial or domestic, remains incomplete. As a result, we provide our customers with a comprehensive range of architectural hardware items. The products have a superb design and are constructed from the highest quality raw materials sourced from across the world. All of the items are fine-tuned with the tiniest of details in mind. If you apply the appropriate architectural fitting, your home will instantly become a paradise.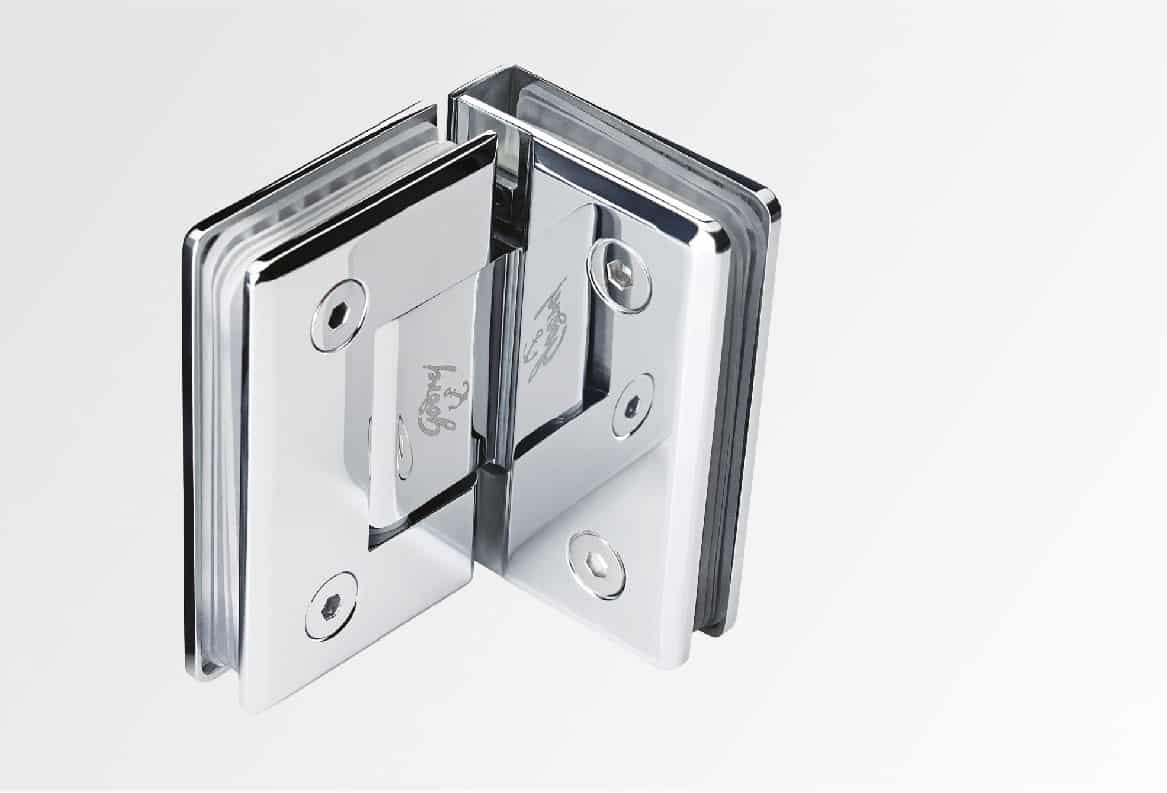 Image Source: Godrej
Glass hinges
Glass connectors
Patch fitting
Spider fittings, etc.
Where to buy architectural hardware?
You can browse the latest styles and offers for glass architectural fittings hardware products by the best brands in India right here. Some of the best brands, such as Dorset, Dormakaba, Hafele, and Ozone glass fittings, are available at the best prices. Also, we guarantee that you will receive the best product at your door. Thus, we have revolutionized the B2B industry and changed the face of online shopping.
Businessmen wishing to buy in bulk can also take advantage of cheaper rates and save money. We remain an exclusive online store that sells a complete line of hardware tools, including window hardware, door handles and knobs, glass fittings and accessories, and other key industrial supplies, all at competitive costs.