Dexune offers various options to choose from its mineral fiber ceiling range. Each variety adequately conforms to the spatial as well as design requirements of the interiors. 
About the product
Mineral fiber ceiling tiles are made from natural or synthetic minerals. Materials like fibre-glass, ceramic fiber and stone wool are often used to make mineral fiber tiles. Each type of material is well structured for thermal insulation, filtration of dirt particles, and effective soundproofing. The varieties in the product range include – Fine Fissured, Star Elite, and Sand Supreme ceilings.
[vvsmustread]
Product Description
The false ceiling provides insulation blocks of dirt and noise.
It comes in two thicknesses: 16 mm and 20 mm.

Star elite offers a fresh, clean and aesthetic look to space.

Comes in eco-friendly and biodegradable options.

Sand Supreme offers high-quality ceiling decorative elements at affordable prices.

You can use it in multiple spaces, including restaurants, shopping malls, office buildings, etc. 

The Dexune Mineral Fiber False Ceiling system should rest on periphery walls or partitions with the help of GI perimeter wall angle of size24x24X3000 mm made of 0.40 mm thick sheet.
It should be fixed to the wall with help of plastic rawl plug at 450 mm centre to centre & 40 mm long drywall S.S. screws.
Dexune Customer Care Number: 0120-2341119
Brand Info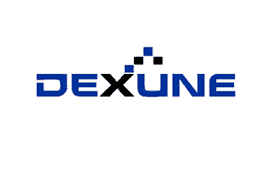 Dexune
Dexune manufactures false Ceiling System & is a Suppliers of false Ceiling System and Acoustics systems. They offer interior designing of False Ceiling / Wall Panelling material for Commercial and Residential sectors.