The German HVAC- specialist Stiebel Eltron, is the leading manufacturer of home comforts and renewables technology. The range of Stiebel Eltron electric heaters offers considerable savings potential.
About the Product
The CON 20 Premium wall convector offers a unique combination of functionality and aesthetics. The CON 20 Premium enhances its environment not only by providing pleasant heat but also through its elegant design.
[vvsmustread]
| | |
| --- | --- |
| View PDF: | |
Product Description
The Stiebel Eltron Convector CON 20 Premium convection type heater has an unparalleled variety of features in a wall convertor. Moreover, the heater for home now comes in a beautiful appearance and power pack heating performance, all in a very reasonable price range.
 Features of Stiebel Eltron convector heater CON 20 Premium
Wall-mounted convector – ideal as a booster heater or interim heater for spring/autumn
2000 W heating output
Even, quiet room air heating
Also, high-quality design with an aluminium front
Controls with backlit LCD
7-day timer*
120-minute short-time timer
Frost protection
Control unit with self-learning capability: automatic calculation of the preheat time in timer mode
ON/OFF switch and overheating protection
*Furthermore, with the aid of the integral controller, the comfort temperature can be controlled precisely using the 7-day timer – scheduled for 7 days, 5 days, the weekend – or spontaneously for between 10 and 120 minutes at the press of a button.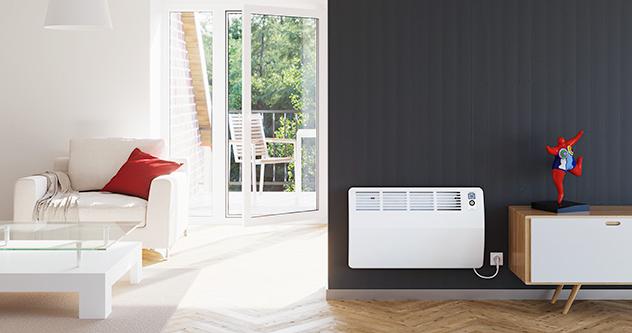 Advantages of Stiebel Eltron convector heater CON 20 Premium
Firstly, they can be installed practically anywhere.
Secondly, they can provide heat exactly where required.
Thirdly, electric convectors require no pipework, radiators, or chimneys, which reduces the purchase and installation costs.
Additionally, the running costs are low.
The operation is almost maintenance-free.
Finally, they are energy-efficient.
Technical specifications
| | |
| --- | --- |
| Connected load | 2kW |
| Height | 470mm |
| Depth | 126mm |
| Width | 780mm |
| Heater rated voltage | 230V |
| Rated current | 8.7A |
| Convector heater setting range | 5-30°C |
| Heater weight | 9.3Kg |
| Frequency | 50/-Hz |
So, call us to buy a convection type heater for home at a low price for even & quiet room heating!
Contact Details
M: +91-9967632127
Email: support@buildingandinteriors.com
Brand Info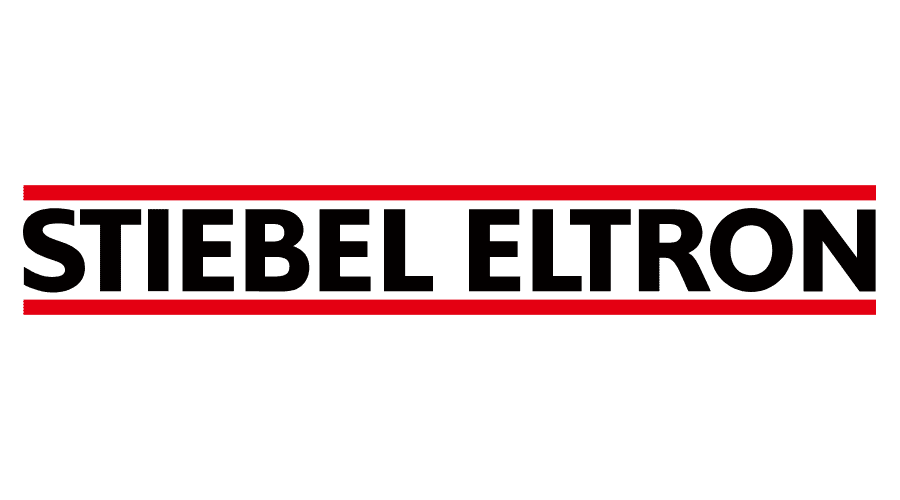 Stiebel Eltron
Stiebel Eltron – The German lineage
Stiebel Eltron was established in Germany in the year 1924. The company is one of the leading manufacturers of products in the category of 'Hot Water' and 'Renewable Energy'. It is headquartered in Holzminden, Germany. Today, it has a strong presence in major markets across the world, including India.
It's founder Dr.Theodor Stiebel started realizing his vision of developing and manufacturing products with low energy consumption, greater safety and comfort. This very objective drives the company even today. The company pursues a clear strategy in the production and development of products – for environmentally friendly, efficient, and convenient building services. The company relies on over 3,900 employees around the world and their expertise at every stage of development – from the initial design, right through to the manufacture of the final product. The result is efficient and innovative solutions for hot water, heat, ventilation and cooling.
Stiebel Eltron India
In India, the company is present as a wholly-owned subsidiary of the parent German company. It is based in Pune, Maharashtra. And, the range of products in India are the same as sold by the company worldwide. As a result, one sees  Instantaneous Water Heaters, Small Water Heaters, Heat Pumps, Ventilation systems, Central Heating Systems, Room heating solutions, Energy Management, and more being available in India.
The company's products remain backed by a highly trained team of sales and service professionals. Also, the products are available at quality bathroom and sanitary retailers across India. In addition to this, Stiebel Eltron India remains actively involved with MEP Consultants and helps them design and select robust solutions for projects across India.
Major Product Categories:
Stiebel Eltron India Customer Care Number – +91 20 67 48 0928
Website:  https://www.stiebel-eltron.in/en/home.html
Video