As our rapidly evolving world demands greater convenience and quality, the furniture industry is witnessing a significant transformation. Professionals, including distributors, carpenters, interior designers, and architects, are actively seeking superior craftsmanship trends and solutions amid technological advancements. Reshaping the way we perceive and design furniture, uPVC edgebands have emerged as a game-changer in the industry. This article delves into the transformative impact of REHAU uPVC edgebands, exploring their role in enhancing aesthetic appeal, protecting furniture surfaces, and driving sustainability in the industry. Discover how REHAU RAUKANTEX edgebands are challenging the status quo, revolutionizing furniture design, one edge at a time.
Projected growth and demand in the edgebands market
The pace of global development is advancing at an unprecedented rate, surpassing what was once unimaginable to seasoned experts a decade ago. In the midst of this accelerated transformation, with increased internet accessibility and technological innovation, professionals such as distributors, carpenters, interior designers, and architects are embracing education and keeping abreast of the latest trends and high-quality solutions available in the market. Moreover, the 'Make in India' initiative has contributed significantly to this cause.
The edge bands market is expected to witness significant growth in the coming years, with a projected Compound Annual Growth Rate (CAGR) of 15%. This remarkable expansion primarily stems from the increasing demand for a dependable product that offers furniture protection while enhancing its visual appeal.
REHAU RAUKANTEX – A pioneer in quality edgebands
When it comes to quality, REHAU RAUKANTEX uPVC edgebands have emerged as a pioneer, creating a significant impact and gaining recognition.
For individuals who may not be acquainted with it, uPVC edgeband refers to a strip of material utilized to conceal the rough or unfinished surfaces of furniture edges. Applying the uPVC edgeband, not only creates a smooth surface but also enhances the visual attractiveness of the furniture.
REHAU RAUKANTEX – A game-changer for the specifier community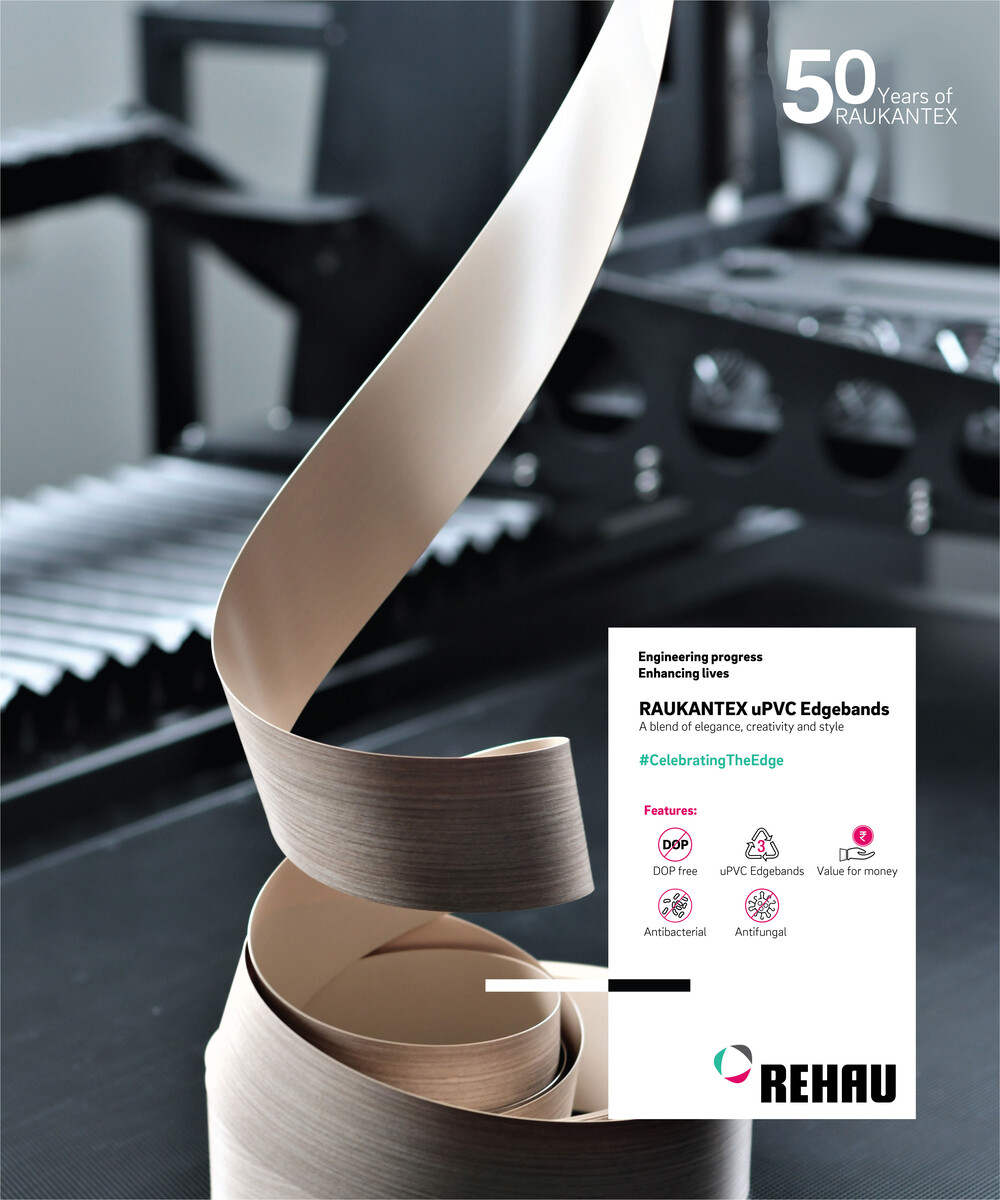 The REHAU RAUKANTEX has revolutionized the field, benefiting interior designers, architects, furniture OEMs, and carpenters alike. Its exceptional qualities have significantly expedited the design and development processes of furniture and homes. REHAU RAUKANTEX has globally thrived for 50+ years, showcasing REHAU's commitment to value innovation, trust, and reliability. It serves as a testament to the enduring success and reputation of REHAU as a trusted brand in the industry. The brand commits to improving and developing sustainable edgeband options, ensuring users have access to the best available selection. This product stands out from the rest of the market due to its array of features. It boasts remarkable resistance to scratches, impacts, and abrasions, ensuring long-lasting durability for furniture edges. Additionally, its antifungal, antibacterial, and non-toxic properties set it apart from other options in the market.
The advantages of REHAU RAUKANTEX uPVC edgeband
Moreover, the REHAU RAUKANTEX excels in offering exceptional colour fastness, ensuring that the edge banding tapes retain their original colour without fading or altering over time. This particular feature plays a vital role in preserving the visual allure of furniture and homes. However, the ultimate standout quality remains its simplicity. One of the key advantages of these uPVC edgebands is their effortless usability. Applying uPVC edgebands is a swift and uncomplicated process, saving both time and effort. Furniture manufacturers can efficiently produce high-quality furniture without compromising on its aesthetics or durability.
Commenting on REHAU RAUKANTEX emerging as a preferred solution, Mr. Manish Arora, Vice President (Furniture Solutions) at REHAU South Asia, says-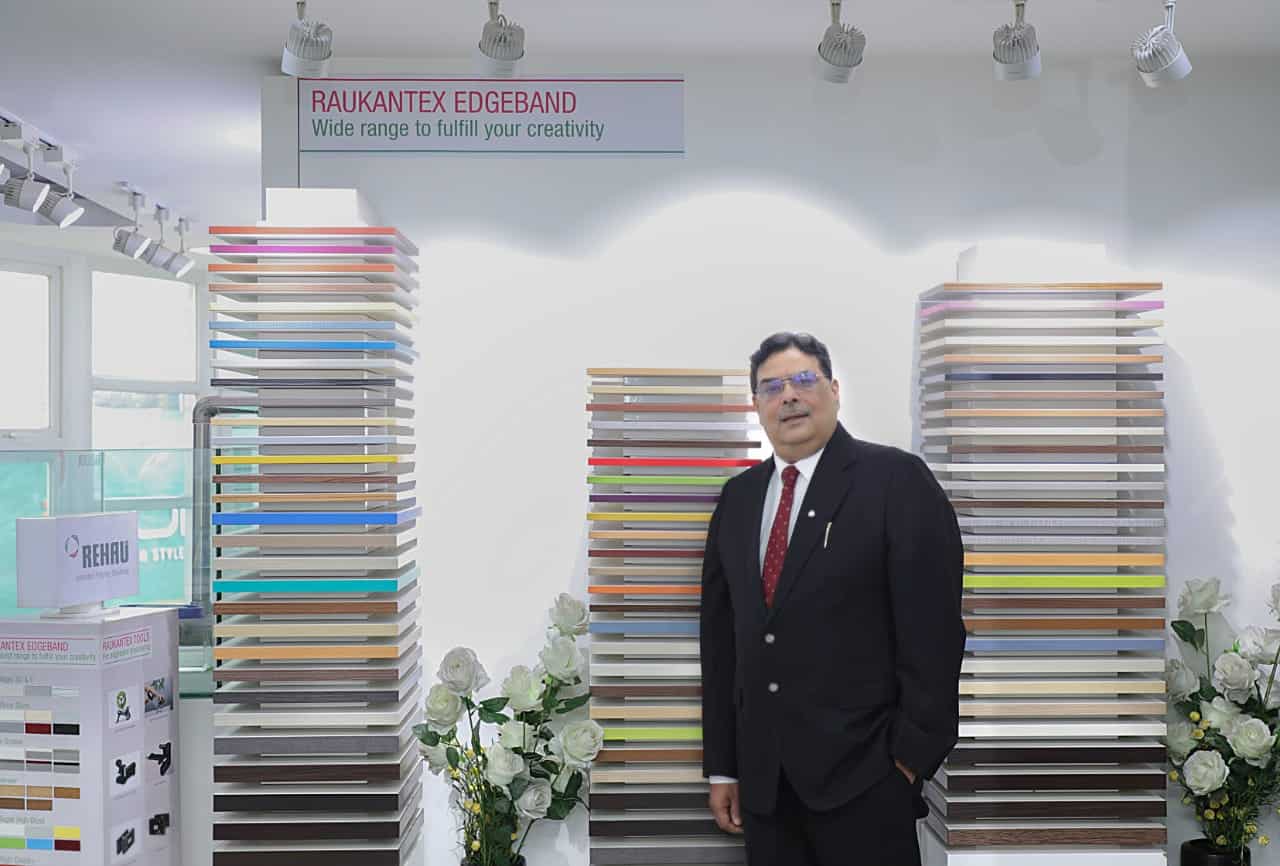 "Times are changing and post the pandemic, the Indian consumer, architect, or homeowner cares more about convenience, ease of use, longevity, and durability. Indian homes are getting upgraded to better standards, better durability, and design, and the uPVC edgeband is another fruitful step in that direction. With REHAU, we are solving the uPVC jigsaw with a touch of German quality and Indian beliefs. REHAU uPVC edgeband, RAUKANTEX has emerged as a preferred solution for furniture edge banding. The product's durability and colour fastness have made it a popular choice among furniture manufacturers. We believe that our product has a lot of potential, and we are committed to providing innovative solutions to the furniture industry."
In conclusion, one cannot overstate the impact of REHAU RAUKANTEX uPVC edgeband on the furniture and home industry. Its remarkable durability, colour fastness, and user-friendly nature have established it as a preferred option among furniture manufacturers. This product stands as a testament to REHAU's unwavering dedication to delivering inventive solutions to the industry.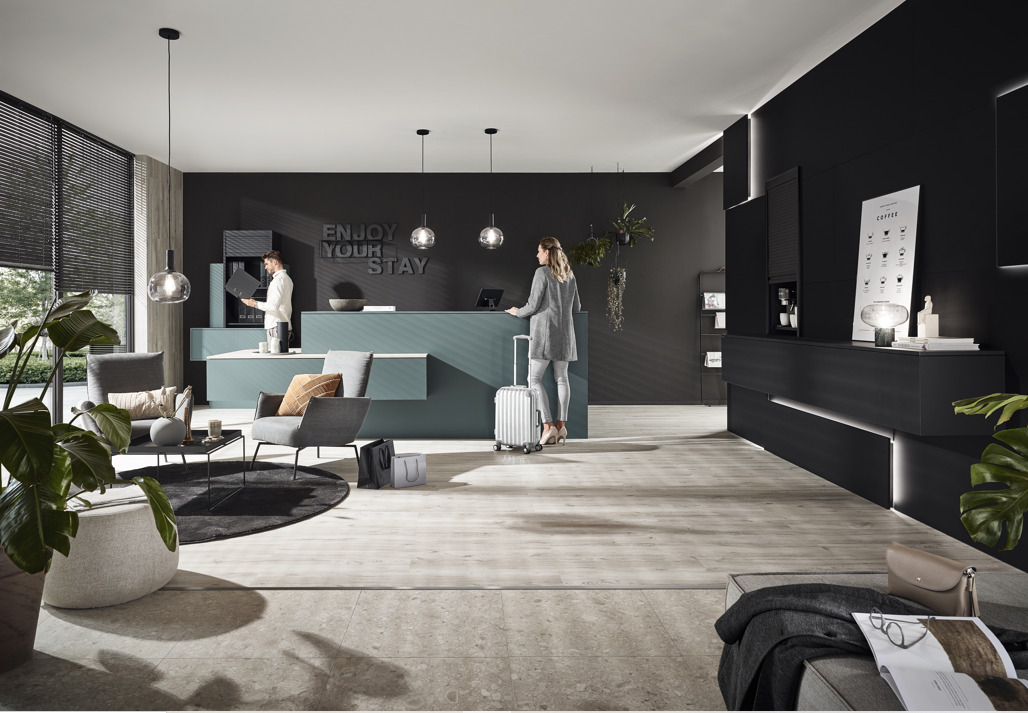 REHAU, a global leader in polymer-based solutions, is proud to announce the release of its latest product, the RAUVOLET Noble