This is an event that gives bathroom design ideas to a global audience – the hansgrohe Aqua Days.  Keeping it's word on innovations in bathrooms, the German brand has introduced a slew of new products and innovations at Aqua Days 2021. These ranged over the much talked-about hansgrohe Pulsify showers to the innovative bathroom storage solutions and more. Buildingandinteriors.com looks at some of these innovations at hansgrohe Aqua Days 2021.
Re-defining bathroom design ideas – The Pulsify Showers with PowderRain
The Pulsify shower makes it possible to design bathrooms of small sizes that still can use the innovative PowderRain technology from hansgrohe. The solution scores high on both form and functionality. It is equipped with two PowderRain spray modes. The result – an unmatched shower experience which is almost silent in it's action.
Pulsify shower system comprises the following:
Overhead shower based on PowderRain technology. This is controlled via thermostat and has 2 modes: Soft PowderRain for a relaxed shower experience, and an Intense PowderRain for the shampoo
Hand shower in 3 modes: PowderRain, RainSpray and Massage Spray.
A new, intuitive and ergonomic shower control. The new control knob intelligently combines temperature and volume control in a single unit. Spray changeover is facilitated at the touch of a button.
On the form part, the minimalistic-looking shower holding pipe is unconventionally flat. This flat pipe lends an aesthetic and 'floating' look to the system. On the practical side, the shape offers plenty of elbow room when showering.
The overhead shower is adjustable from 10-30°.  This offers flexibility, allowing the microfine PowderRain rain shower to perfectly adapt to the user.
With the Multifunction ShowerTablet Select 400, there's ample storage space for toiletries. In addition to offering storage area, this 40 cm long surface on the thermostat integrates a hand shower holder and stays cool and safe thanks to it's CoolContact surface.
Hansgrohe Pulsify is offered in 3 color options:
Matte black,
Matte white,
Chrome
It lends individuality to each bathroom design.
Sustainability factor in Pulsify
Pulsify integrates proven hansgrohe technologies such as EcoRight and QuickClean. EcoRight allows for a very optimal water consumption of 6L/min. which means 60% less water consumption over conventional showers. QuickClean removes lime-scale by a gentle rub of fingers on the showers' surface area. This makes the shower clog-free and increases the life of the shower.
The new products are easy to install. The 1jet overhead shower or shower pipe can be mounted on existing connections and the 2jet version via the iBox Universal.
Space savings, water saving and long life are the mainstays of Pulsify. As a result, Architects, Designers and Consultants will find the hansgrohe Pulsify shower range both innovative and practical for their projects, including hotels and spas.
Bathroom design language flows into storage – The WallStoris
While designing bathroom spaces, an Architect/Interior Designer is keenly interested in organising stuff in bathrooms. hansgrohe Wallstoris is the answer. This innovative bathroom solutions under the WallStoris range features a host of accessories to help the users store and organise the products used in bathrooms.
Bathroom design ideas for public bathrooms
Tallis E self-closing faucet
This new offering is positioned towards the high-traffic public/commercial bathrooms market. Available for both mixed and cold water connections, this faucet can be adjusted individually to give water-flow for 3 to 20 seconds. It's clean design allows for easy maintenance. It's a durable solution and comes with the hansgrohe quality and technology assurance.
Vernis Blend electronic faucet
The Covid19 pandemic has put the hygiene in public/commercial washrooms at the centrestage. In addition, water conservation is the need of the hour. The new Vernis Blend electronic bathroom faucet combines both the requirements and presents Architects and Consultants a modern solution. The product highlights include:
Easy to use operation – the water flow starts when hands move towards the induction window.
Clean line design is easy to clean and maintain.
Available as a mixed and cold water version.
Convenient thermal disinfection meets legal requirements and ensures high hygiene standards.
Suitable for both battery and grid operation
Durable, quality product with thanks to a solid metal housing.
Bathroom design ideas for home – Vivenis basin faucets
The gently curved spout manifests the natural flow of water. The well-designed faucet handle is equally indulging. Equipped with AirPower, the wide spray water delivery gives a gentle and enriching hand and face washing experience.
Vivenis comes with EcoRight which reduces water consumption by up to 60% compared to conventional faucets. It is available in 3 finishes – Chrome, Matte White and Matte Black. Four ComfortZone heights at the sink are available to meet individual needs.
Get the most out of your sink faucet – The Finoris: A minimalistic & versatile sink faucet
Interested in utilising more of the sink area? Finoris is the answer. A minimalist design and an easy to use faucet, Finoris gives user the flexibility to use the sink for a spontaneous hair washing, bathing the baby, or a quick cloth wash. The long, Finoris Flex pull-out spray allows for such innovative use of the sink space. This pull-out spray easily glides back to its original position after each use.
In addition to the pull-out spout, Finoris gives the flexibility to the user on controlling the water volume, temperature adjustment and two-spray modes. Again, 3-surface finishes – chrome, matte black and matt white are available.
Bathroom design ideas for shower drain area – RainDrain 
The drain area in the bathroom is a challenge for Architects, Designers and Consultants. For the discerning, hansgrohe has expanded it's bathroom range to include premium shower drains. RainDrain  extends the bathroom design right upto the drain area.
RainDrain has a high drain capacity of up to 60L/min. The innovative Dryphon siphon solution is available with RainDrain for high drain capacities. RainDrain is suitable for a variety of installation situations, in new buildings as well as in renovations. The high-performance mechanical air trap is included in every pre-fab set of drain channels.
hansgrohe 'smart living' solutions
RainTunes
RainTunes is a digital innovation with the spotlight on people, not technology. This is part of the 'smart living' segment from hansgrohe. A smartphone and the hansgrohe home app is all the user needs to operate it and enjoy a multi-sensory shower.
It uses an app to make showering more sensual and engaging. Four parameters – feel, see, hear and smell enhance the shower experience. Comes with 2 new controls: the RainButton and RainPad.
7 pre-configured modes are available including those as 'Good morning', 'Recovery' or 'Good night'. Depending on the selected mode, RainTunes helps the user to get an energetic boost in shower, a spa-like experience or a sleep aid.
Pontos: The smart water management system
Water damage can spoil many of the valuable stuff at home. The Pontos smart water management system gives the home user safety and peace of mind on the go. This new all-rounder for modern water management can prevent water damage right at the start. Pontos warns the home user immediately via the hansgrohe home app when something isn't 'in the green zone' at home, sounding an acoustic signal on their smartphone as soon as it suspects a damage event or if self-defined limit values are exceeded.
Bathroom design ideas for children – The Jocolino shower
Jocolino children's shower is a fun-addition to the bathroom. The product highlights include:
Made in Germany
Light weight and ergonomic design
Two feel-good spray modes – Rain for soft shower and MonoRain for shampoo
Available in 3 animal designs – lion, zebra and crocodile with googly eyes added fun-factor
Light-weight handle fits into little hands perfectly.
Water efficient Aquno Select M81 kitchen tap
More functionality, more sustainability, more design quality and more emotion in daily kitchen tasks. This is how hansgrohe has positioned the Aquno Select M81 kitchen tap. According to the company, no other hansgrohe kitchen tap range has ever been as water-efficient, multi-tasker or versatile as this one. It is also a winner at the German Design Award and Iconic Award 2020.
The Aquno Select M81 kitchen tap allows the user to use the kitchen sink area in more innovative ways. There are multiple water flow types – flat, micro-fine PowderRain jet cascades from the tap's tablet (base). Users can switch between the shower's clear laminar spray and voluminous shower spray intuitively using the Select push button.
Aquno Select M81 is the most economical of all hansgrohe kitchen taps. The sensationally flat jet pamper hands, vegetables and other washable food materials. Water consumption is optimized with a flow rate of 4L/min.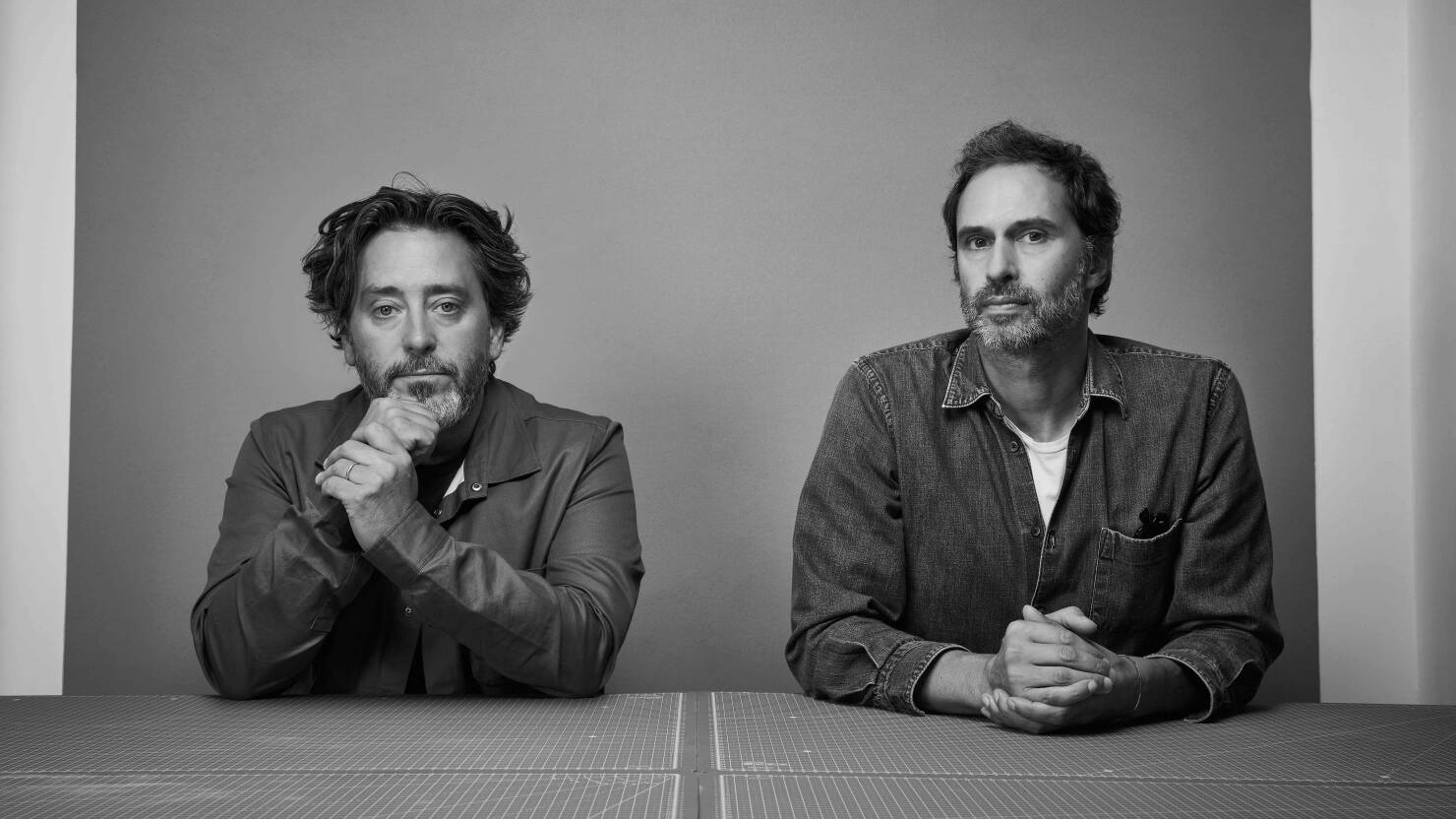 One of the most anticipated bathroom design events of the year – Hansgrohe Aqua…