Siemens gas hob | Built-in hob
Siemens has a distinguished history and is a leader in creating stylish, practical, and cutting-edge appliances. Customers have trusted Siemens for many years, bringing the brand's products into their homes to help themselves and give their interiors a fresh, contemporary feel. One of the latest innovations by the brand is the iQ300 90cm built-in gas hob.
About the Product
The built-in gas hob from Siemens is made to ensure optimal functionality and cater to the requirements of "open" spaces. For those who enjoy cooking over an open flame in the traditional manner, Siemens has created a brand-new gas hob built of tempered glass and equipped with the stepFlame technology. The highlight of the product is its brass burners made particularly to suit the Indian style of cooking without compromising aesthetics.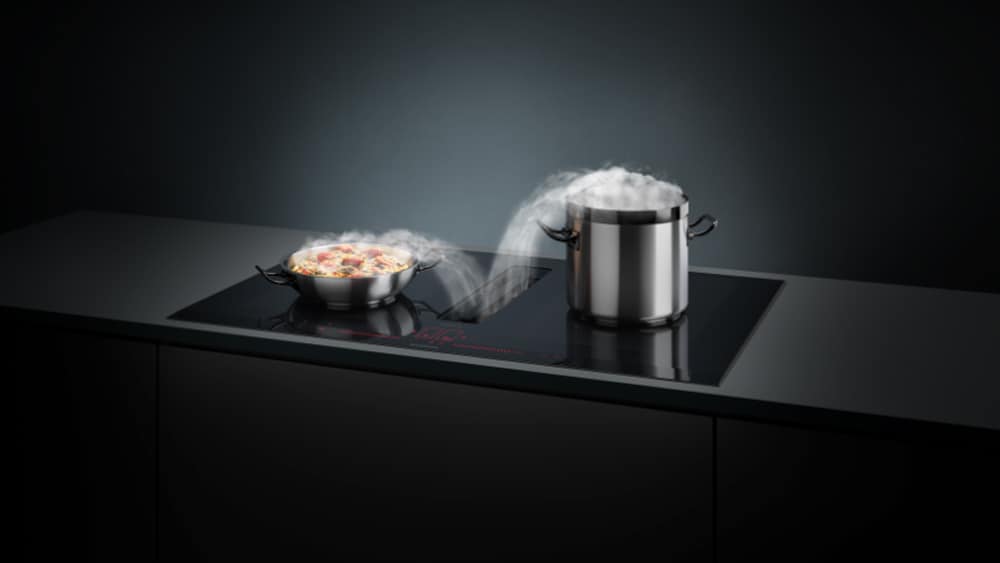 The finest cooking standards are combined with integrated ventilation in the Siemens inductionAir System. FlexInduction hob and the ground-breaking integrated ventilation are two fantastic appliances that are combined in the inductionAir cooktop. The inductionAir cooktop, also known as the venting cooktop, is a fantastic idea for folks who don't want their kitchen to look cluttered by having a chimney on top. It provides designers the liberty to
Product Description
Hobs are one of the widest and most varied product categories, where the aesthetic language has become free and customizable. The benefits of cooking over an open flame with a hood above are appreciated by both professional and beginner cooks, and Siemens provides the best way to achieve it. Pots and pans heat up rapidly on Siemens built-in gas hobs, and your food is ready right away.
Siemens exposes you to a special built-in hob design that is ideal for Indian cooking styles. With its brass burners, tempered glass surface, and sophisticated sword knobs, the hob stands out as a stylish addition to your kitchen surface. The surface of the Siemens gas hob is made of tempered glass with cast-iron pan supports that have been enamelled.
This product inherits and carries forward the precise processing and manufacturing techniques of Germany, as well as a human-oriented design concept. Besides the hobs' convenience and practicality, it also gives the user a sense of beauty. From the burner with the steep skirts and the heavy enamelled pan supports to the high-quality control knobs, you can find a sense of simplicity and sophistication in every aspect of this modern yet classic hob design.
ER9MD331NX – 90cm built-in gas hob by Siemens
Key highlights
Brass wok burners
Siemens gas hobs have 3 brass wok burner that can produce 6 kW of power, satisfying the growing need for high-speed cooking. However, it also cranks down to just 0.3kW, which is ideal for simmering. Moreover, these brass wok burners have dual control. This allows the inner and outer flame rings to adjust separately using a single control for the utmost flexibility.
The balanced heat output of this burner suits the food that needs a controlled temperature for a long and slow cooking process to enhance the aroma and flavours in the dish cooked.
Sword control knobs
The high-quality sword knobs of the built-in hob ensure comfortable usage. These knobs have a distinctive unique aesthetic thanks to their finish, defined edges, and grooves. Better grip and ease of maintenance and cleaning are provided by the knobs.
Safety design with FFD
The FFD (Flame Failure Device) used in the Siemens built-in gas hobs prevents any accidental gas leakages. This gas hob has a safety feature on each burner for an instant gas shutoff. The safety device will be activated right away to turn off the gas supply in the event of a flameout while you are cooking, preventing any accidents. It is designed to stop flammable gas from going to the burner if the flame is extinguished.
Black tempered glass surface
The black glass surface of the 90cm built-in gas hob features an LED display which clearly shows the selected flame level. Once switched off, it displays the residual heat indicator. This provides an intuitive and hassle-free user experience. Moreover, the gas hobs' bevelled edges make its installation flush and minimalistic.
You may choose from nine distinct flame levels to precisely regulate the flame height using stepFlame technology, giving you predictable and consistent results every time. So, no more hunching over to inspect the flame's size or hoping that the heat level is appropriate.
Whatever the level, it provides the precise heat and flame size required. Making excellent meals is now simpler than ever because it is as convenient to use as it sounds.
Easy to clean
The enamelled pan supports of the 3 burner gas hob offer ease of cleaning and are dishwasher safe. Making cleaning simpler, these help the user save time and effort. Moreover, the black tempered glass surface is highly resistant to heat and easy to clean.
Additional features
3 pure brass burners
2 wok burners and 1 standard burner
Appliances Dimensions (HxWxD): 15 cm x 92 cm x 51 cm
Required cut-out size (HxWxD): 8 cm x 88-88 cm x 45.5-45.5 cm
The gas hob by Siemens – ER9MD331NX is a great option for both conventional and modern kitchen designs, regardless of the homeowners' taste in interior design. Offering a mix of quick heating, precise temperature control, and a sturdy cooking surface, these hobs suit the Indian style of cooking. These hobs have premium brass burners, which provide a concentrated flame that conforms to the bottom of the cooking vessel. The flame centres at the rounded part of a wok for optimum heat concentration, enabling the promise of an exhilarating cooking experience.
The architects are given the freedom to develop and build a custom area for their clients, thanks to this appliance. Additionally, these hobs are easy to operate and meet all your design requirements as well as the user's cooking requirements with unmatched functionality.
So, click here to view the detailed technical specifications of the product!
Contact Details
M: +91-9967632127
Email: support@buildingandinteriors.com
Brand Info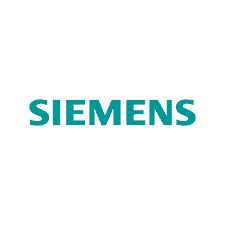 Siemens
Siemens has been a renowned German industrial and technological brand that serves the entire spectrum of the electrical engineering sector for more than 174 years. With a number of innovations that have genuinely transformed human life, Siemens has become one of the leading built-in appliance companies in India and the entire world. Consumers get complete access to a seamless world of innovative possibilities thanks to Siemens' collection of smart products. The product line comprises freestanding models for cooking, laundry, refrigeration, freezing, and dishwashing, as well as coffee machines and vacuum cleaners, in addition to high-tech integrated home appliances.
With the introduction of coordinated and intelligently designed appliances, the brand is setting new standards for innovation, technology, and design worldwide.
Siemens StudioLine range of built-in appliances offers functionality and technology without compromising on design and sophistication. The StudioLine appliances are more than simply very efficient equipments; they represent an aspirational way of life and a symbol of individuality. In addition, the HomeConnect technology connects your appliances with the services of different partners – turning your house into a connected home. Therefore, Siemens products are designed for those who wish to make every day extraordinary.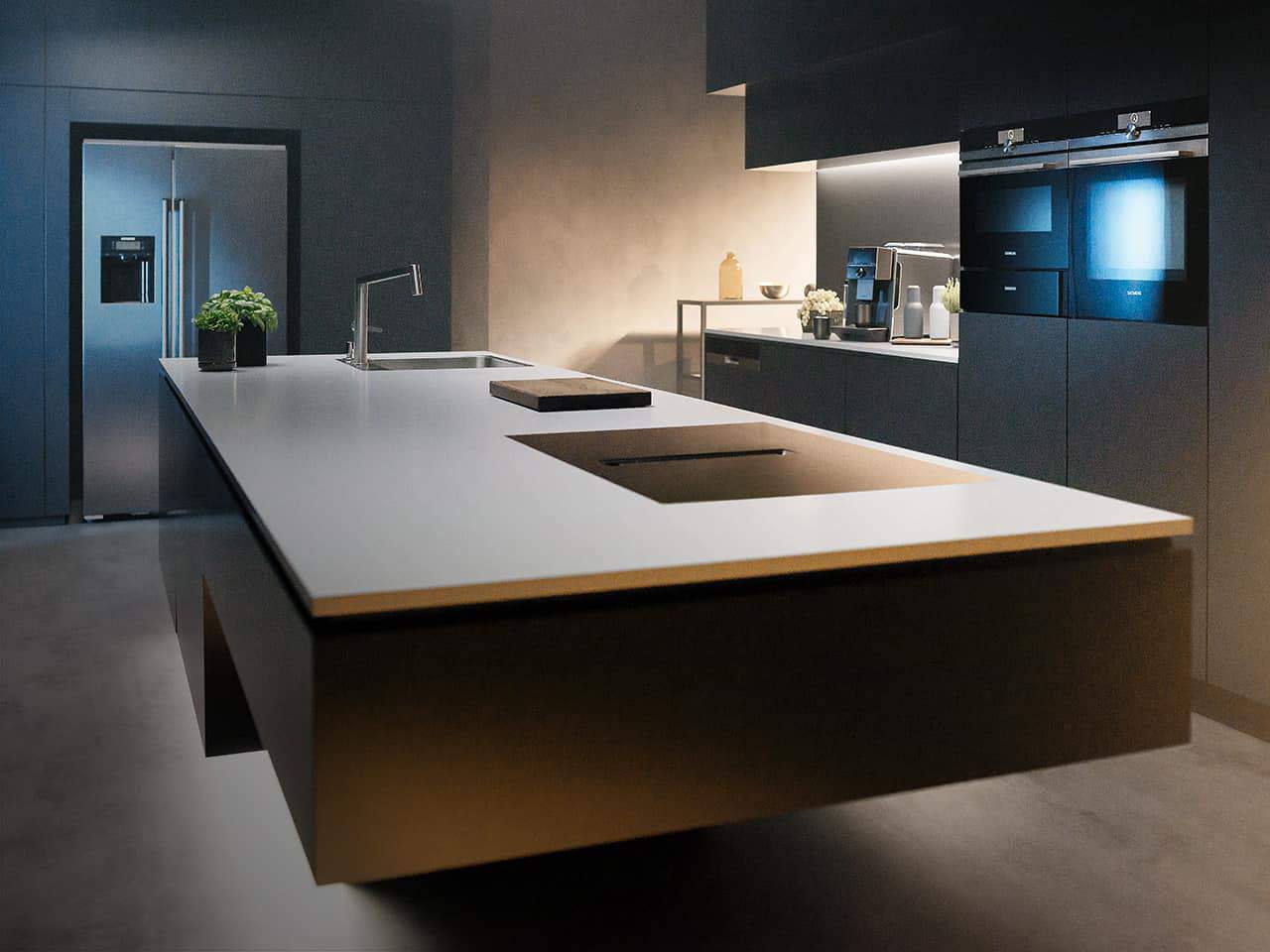 The intelligent innovations and renowned German Engineering of Siemens Home Appliances are well known. The brand's technologies are also top-of-the-line and meet the high standards of customers. Siemens contributes to the metropolitan way of life with its contemporary yet timeless design making the company's products and services dependable and well-thought-out.
In addition, the brand's appliances range includes the following:
Siemens India – Contact Details:
Call: 1800 209 1850 (Monday to Saturday, 8:00 AM to 8:00 PM)
E-mail: service.in@siemens-home.BSH-Group.com