Siemens cooking appliances are not only practical but also enhance the aesthetic appeal of your kitchen. The brand offers a variety of smart and user-friendly appliances featuring the finest technology and German engineering. One of their extraordinary products from the hobs range is the Domino Teppanyaki hob.
About the Product
The Domino Teppanyaki hob offers endless possibilities for preparing light, healthy dishes the typical Japanese way. It's a cutting-edge addition to the Siemens Domino hob range with its 40 cm broad design, touchSlider control technology, and a ceramic glass cover for when not in use. Domino hobs can be placed separately or in tandem with other suitable hob types to provide a seamless look to any kitchen.
[vvsmustread]
Product Description
Siemens hobs make cooking exciting and simple thanks to their sophisticated technology, appealing design aesthetic, and useful yet extraordinary functionality. With many clever and innovatively designed functions, Siemens Domino Teppanyaki makes life at home much simpler and more indulging. The 40cm wide Teppanyaki is perfect for combining with other 60cm/90cm hob or 30cm Domino hob to create a bespoke cooking surface.
It allows you to cook traditional Japanese food in the convenience of your home. The premium steel surface not only imparts that distinct Japanese flavour, but also serves as the ideal blank canvas for making foods that are light and healthful. It is a versatile appliance that can be used as a Tawa, to shallow fry food, sauté veggies, as well as to perfectly cook Dosa, Parathas, and Kebabs. Similar to induction hobs, it works on an electric connection and is very simple to clean and maintain.
Therefore, the Siemens Teppanyaki, with its touchSlider controls and ceramic glass cover for when it's not in use, is a significant addition to the kitchen of any food connoisseur.
ET475FYB1E – 40 cm Domino Teppanyaki by Siemens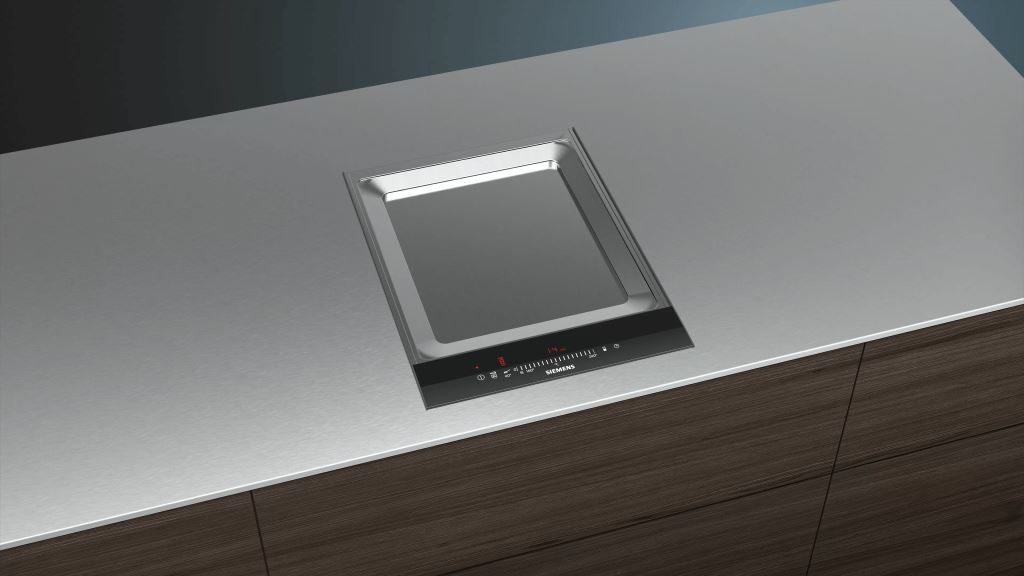 Key highlights
Consistency in design
The faceted glass surface at the front of every domino hob has an exquisite aesthetic that unites them together. It is used on all domino modules because it is incredibly durable and simple to clean. Elegant stainless steel side profiles give the frame a beautifully finished look. Teppanyaki with a width of 40 cm is ideal for combining with other Domino hobs or with a faceted design.
Therefore, it provides a far more organised kitchen design and raises the home's aesthetic value. With its modest and elegant finish, it blends in with your decor perfectly and improves the appearance of your kitchen.
touchSlider
This function allows temperature change without the need for buttons or knobs. By directly touching or sliding your finger along a point on the control scale, you can change the temperature or power level of the cooking zones thanks to the ground-breaking touchSlider technology. The adjustment of the heat with the sensors up to the maximum level 9 takes place in half-level steps each.
Two cooking zones
The two cooking zones in Siemens Domino Teppanyaki can either be heated jointly or independently, depending on the requirements and volumes.
This feature enables ease of operation with just one touch and makes your Teppanyaki an easy and effortless product to use.
Glass Ceramic Cover
The hob features a high-quality glass ceramic cover tastefully integrated into the Domino unit when not in use. In addition to high functionality, it lends a sleek and stylish finish to the overall appearance of the kitchen.
reStart function
If the hob accidentally shuts off, the reStart function enables you to quickly and easily return to your chosen settings by touching the power button within four seconds of the hob shutting off.
This function offers an easy and intuitive user experience.
Variable power levels
A flexible 17-stage electronic temperature display that allows you to precisely manage your cooking, from a moderate simmer to a quick boil, is a standard feature on Siemens Domino Teppanyaki.
Easy to clean
Siemens domino hobs feature a special heat level. It heats to 40°C so that grease deposits can be removed more easily. With this feature, cleaning and maintenance become simpler for the user.
Childproof lock function
This function allows the user to lock the controls by using the child-proof lock button on the control panel if there is a child near the hob or if you need to get some urgent work done. Additionally, reactivating the lock is simple. Thus, it prevents careless accidents.
Two stage residual heat indicator
This function allows remaining heat to exist even after removing a pan for a brief time. When residual heat is suitable for finishing cooking or keeping food warm, the LED display shows "H." However, an "h" denotes residual heat that is sufficient to prompt caution but inadequate to cook.
Timer with automatic switch off
The cooking timer function automatically switches off the cooking zone at the completion of the desired cooking time. Moreover, it also works as a standalone timer that sounds a signal when the cooking time is up.
Additional features
Automatic safety switch-off
Thermostat setting: 160° – 240°C
Keep warm function (at 70°C)
Zone extension sensor
Cooking timer setting up to 99 mins
Appliance Dimensions (HxWxD): 9cm x 39.2cm x 52cm
Cut Out Dimensions (HxWxD): 9cm x 36cm x 49-50cm
You have the option to create your own cooking centre with Siemens domino hobs. You may connect these units in perfect alignment or they can stand proudly alone using a combination of gas, induction, and Teppanyaki. Rapidly heating and great for flash-frying, the Siemens Domino Teppanyaki is designed for traditional Japanese cooking at home. For seasoned chefs, this is the pinnacle of cooking experiences.
For interior designers and architects, the design of the Siemens Domino Teppanyaki hob allows the structural features to stand out without jeopardizing the functionality of the product. Their sleek, uncluttered appearance is an added benefit. These are eye-catching design pieces that are perfect for contemporary luxury homes thanks to their distinctiveness and sophistication.
Equipped with features such as touchSlider, restart, two stage residual heat indicator, 17 power levels, etc., the Siemens Domino Teppanyaki hob is the ideal solution for tasteful kitchens. The architects are able to achieve their objective of striking a balance between functionality and elegance and fulfilling the essential requirements of their clients due to the product's top-of-the-line design features and innovative technology.
So, click here to view the detailed technical specifications of the product!
Contact Details
M: +91-9967632127
Email: support@buildingandinteriors.com
Brand Info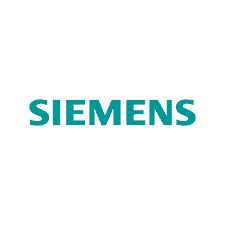 Siemens
Siemens has been a renowned German industrial and technological brand that serves the entire spectrum of the electrical engineering sector for more than 174 years. With a number of innovations that have genuinely transformed human life, Siemens has become one of the leading built-in appliance companies in India and the entire world. Consumers get complete access to a seamless world of innovative possibilities thanks to Siemens' collection of smart products. The product line comprises freestanding models for cooking, laundry, refrigeration, freezing, and dishwashing, as well as coffee machines and vacuum cleaners, in addition to high-tech integrated home appliances.
With the introduction of coordinated and intelligently designed appliances, the brand is setting new standards for innovation, technology, and design worldwide.
Siemens StudioLine range of built-in appliances offers functionality and technology without compromising on design and sophistication. The StudioLine appliances are more than simply very efficient equipments; they represent an aspirational way of life and a symbol of individuality. In addition, the HomeConnect technology connects your appliances with the services of different partners – turning your house into a connected home. Therefore, Siemens products are designed for those who wish to make every day extraordinary.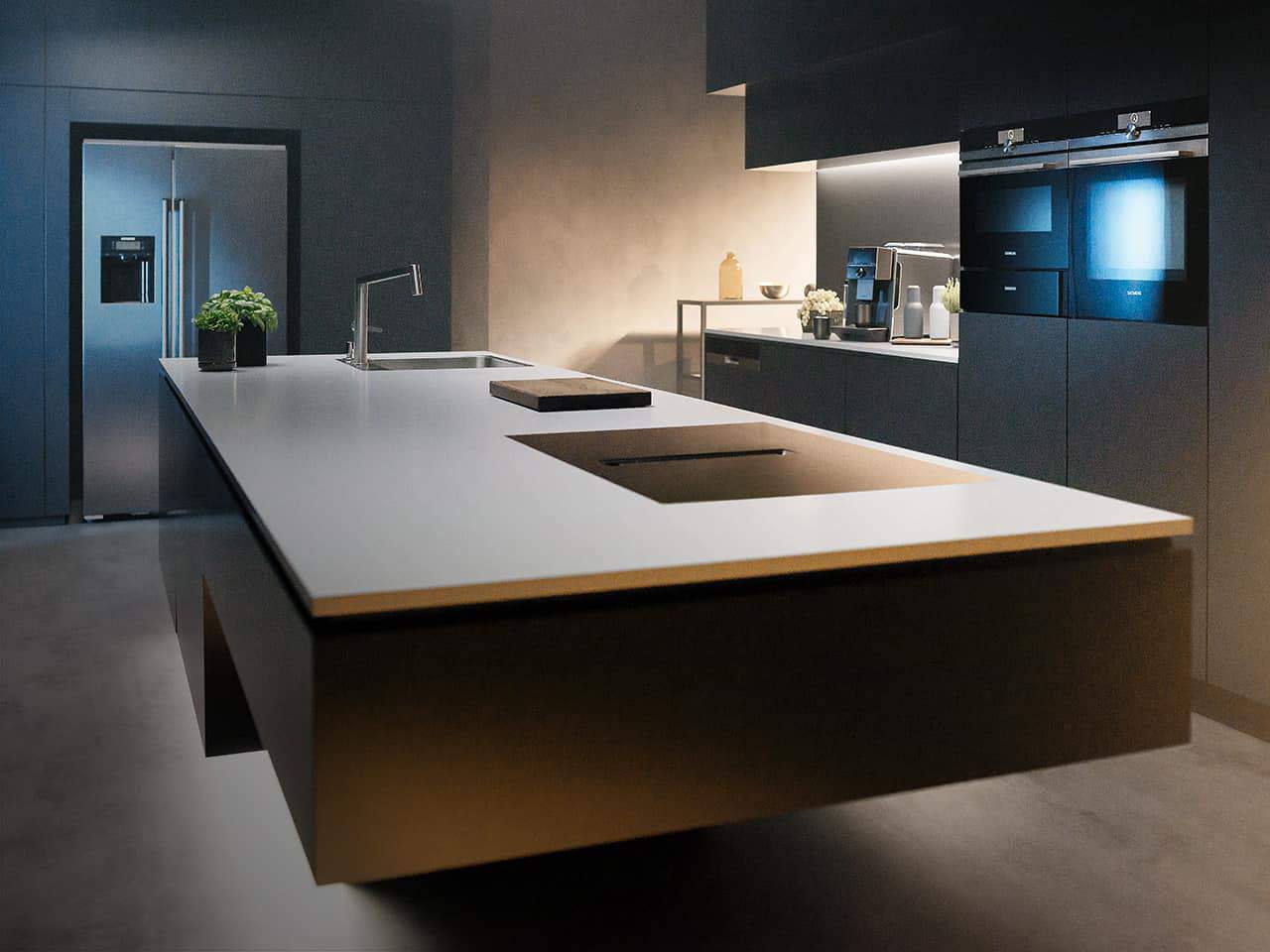 The intelligent innovations and renowned German Engineering of Siemens Home Appliances are well known. The brand's technologies are also top-of-the-line and meet the high standards of customers. Siemens contributes to the metropolitan way of life with its contemporary yet timeless design making the company's products and services dependable and well-thought-out.
In addition, the brand's appliances range includes the following:
Siemens India – Contact Details:
Call: 1800 209 1850 (Monday to Saturday, 8:00 AM to 8:00 PM)
E-mail: service.in@siemens-home.BSH-Group.com