Renowned for German engineering and cutting-edge technology, Siemens Home Appliances are not only functional but also add visual interest to your kitchen. By combining the latest technologies with exquisite aesthetics, the brand offers a selection of smart and intuitive appliances. The studioLine wall mounted straight hood is one such product.
About the Product
The studioLine wall mounted straight hood exhibits a combination of unique design and powerful performance suitable for every kitchen layout. With a sophisticated appearance and outstanding features such as cookConnect and EmotionLight Pro, Siemens modern ventilation systems support your culinary aspirations.
[vvsmustread]
Product Description
The 90cm studioLine integrated wall mounted straight kitchen cooker hood has a classy design. It offers top-notch features, such as cookConnect, which enables the pairing of the hood appliance with a compatible hob that responds to its cooking functions and speeds.
The emotionLight Pro offers 256 customizable ambient background colours with the Home Connect app. So, you can create the perfect atmosphere in your living area, while the hidden high-quality black metal grease filters flawlessly integrate style and function. Moreover, the studioLine hoods collection features amazing technology that makes cooking and entertaining more fun and carefree. Regardless of your theme and kitchen layout, this 90cm integrated cooker hood or chimney is the perfect fit for your kitchen design.
LC97FVW69I – studioLine wall mounted straight kitchen hood by Siemens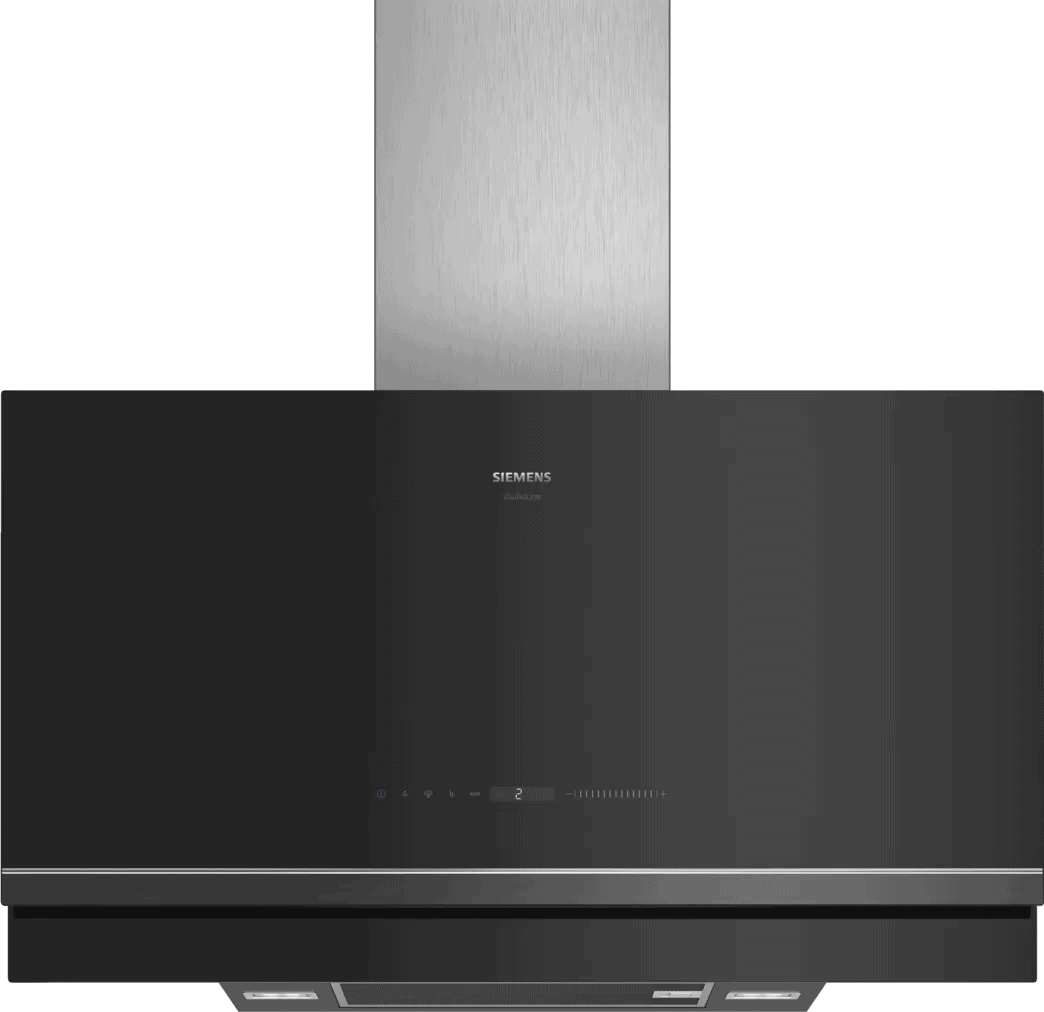 Key highlights
Efficient BLDC Motor Technology – iQdrive
Siemens' innovative iQdrive motor, which is quieter, faster, and more effective, powers their kitchen hood or chimney. Intelligent sensors customise the extraction rate automatically to lower the noise levels and guarantee optimum performance. Its cutting-edge magnetic technology uses no friction to operate the iQdrive, making the operations almost wear-free. The air in the kitchen remains clean and fresh, no matter what you are cooking. Low power consumption is an added advantage.
It creates a quiet as well as steam-free atmosphere in the kitchen preventing it from becoming too hot. Thus, it becomes feasible for the user to work in the kitchen without wearing themselves out. Also, it gives them the liberty to entertain their guests while cooking without a loud motor sound in the background.
HomeConnect
It can be managed and monitored using the HomeConnect app, which also lets you alter the lighting's colour, manage extraction settings, check the status of grease and carbon filters, and get push notifications when the filter needs to be changed.
This feature enhances the user experience by offering the ultimate level of connectivity. Offering ease of operation via smartphone or tablet, it makes the user's life easier while saving time.
touchControl
In addition to being sleek and easy to clean, touchControl's design is integrated into the black glass panel. As a result, it offers simple control at the touch of a finger.
Complemented by a sleek design, this feature enables ease of operation with just one touch. Thus, it makes your kitchen hood an easy and effortless product to use.
LED display & softLight with dimmer
The modern LED lighting in the Siemens straight wall-mounted hood ensures that the hob is illuminated uniformly and clearly. Moreover, the softLight with dimmer function allows you to turn down the hood's lights, ideal for after you have finished cooking and wish to give your kitchen a soft glow.
This feature offers the right illumination for optimal visibility and atmosphere during and after cooking.
Air quality sensor
More than ever, preserving occupant health, comfort, and productivity depends on air quality. The air quality sensors are appropriate for all kitchen types. The kitchen hood offers high-precision multi-sensors with an attractive display while also optimizing efficiency.
This feature helps maintain the indoor air quality and makes the users more capable of managing their health, safety, and comfort.
emotionLight Pro
Homeowners who are keen to personalize the lighting even further or enhance the mood can do so with this showstopping feature. Offering a myriad of colour choices, it is ideal for any kitchen design.
With the warm ambient lights, the homeowners can set the right mood in the kitchen for a personalized experience.
Metal grease filter
The wall mounted kitchen hood comes with concealed black metal grease filters which matches the hob and creates a seamless look in the kitchen.
With metal grease filters, cleaning and maintenance are made simpler for the user which is a big pain area in most chimneys.
High extraction power
The maximum extraction power of 717 m³/h with a noise level of 57 dB makes this 90cm inclined hood an ideal solution for modern kitchens.
The extra low-noise kitchen hood enhances the user experience by maintaining a relaxing ambience and a pleasant kitchen space for cooking and dining.
Additional features
Automatic Fan run-on Function: duration 10 mins
Automatic Intensive revert function: duration 6mins.
5 Fan Speed
Exhaust Dimensions (HxWxD): 96.9cm – 123.9cm x 89cm x 26.3cm
Re-circulating Dimensions (HxWxD): 102.9cm – 129.9cm x 89cm x 26.3cm
People want their kitchens to be a seamless extension of the design of their homes, serving a dual purpose of being a functional and elegant place. Therefore, Siemens studioLine wall mounted straight hood – LC97FVW69I would be a very aesthetic and useful addition to any high-end home. Offering more than just functionality, it enhances a home's aesthetic and fulfils an architect's vision of design-led kitchens.
Since ideal kitchen design is an integration of functionality and aesthetics, architects look for appliances high on design and performance. With exceptional features, such as emotionLight Pro, LED display, black metal grease filters, and touchControl, the Siemens wall mounted kitchen hood aligns with the design language of the architects. Moreover, it exhibits sleek sculptural lines that integrate effortlessly with the rest of the decor. This creates a visually appealing kitchen landscape as per the homeowner's preference. This kitchen hood gives the architects the flexibility to design and create a bespoke space for their clients.
So, click here to view the detailed technical specifications of the product!
Contact Details
M: +91-9967632127
Email: support@buildingandinteriors.com
Brand Info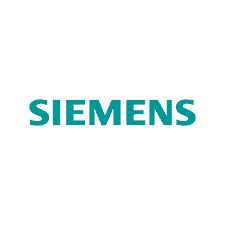 Siemens
Siemens has been a renowned German industrial and technological brand that serves the entire spectrum of the electrical engineering sector for more than 174 years. With a number of innovations that have genuinely transformed human life, Siemens has become one of the leading built-in appliance companies in India and the entire world. Consumers get complete access to a seamless world of innovative possibilities thanks to Siemens' collection of smart products. The product line comprises freestanding models for cooking, laundry, refrigeration, freezing, and dishwashing, as well as coffee machines and vacuum cleaners, in addition to high-tech integrated home appliances.
With the introduction of coordinated and intelligently designed appliances, the brand is setting new standards for innovation, technology, and design worldwide.
Siemens StudioLine range of built-in appliances offers functionality and technology without compromising on design and sophistication. The StudioLine appliances are more than simply very efficient equipments; they represent an aspirational way of life and a symbol of individuality. In addition, the HomeConnect technology connects your appliances with the services of different partners – turning your house into a connected home. Therefore, Siemens products are designed for those who wish to make every day extraordinary.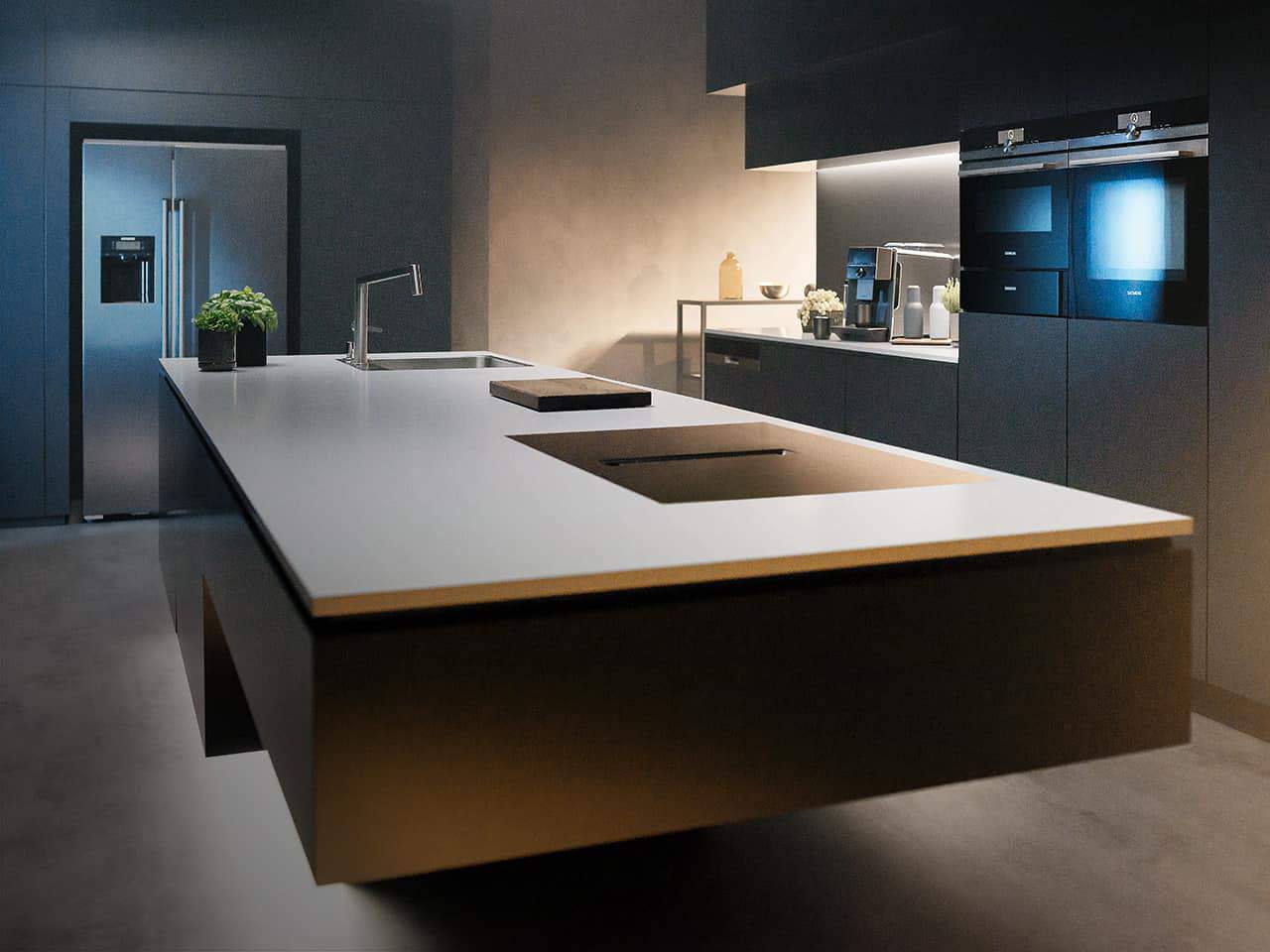 The intelligent innovations and renowned German Engineering of Siemens Home Appliances are well known. The brand's technologies are also top-of-the-line and meet the high standards of customers. Siemens contributes to the metropolitan way of life with its contemporary yet timeless design making the company's products and services dependable and well-thought-out.
In addition, the brand's appliances range includes the following:
Siemens India – Contact Details:
Call: 1800 209 1850 (Monday to Saturday, 8:00 AM to 8:00 PM)
E-mail: service.in@siemens-home.BSH-Group.com
Video