The interior design industry currently is all about certain themes like the Mediterranean, victorian, industrial or contemporary. Among all, one theme that stands out is classical interior design. Classical interior design is influenced by the classical ages of the European renaissance, known as the epitome of art, culture and architecture. A lot of interior design elements today are still heavily derived from the classical designs of a renaissance. However, designing perfect classical theme interiors can be confusing due to the vast material choices in the market. We have compiled a comprehensive guide for you, covering everything from classical furniture, wardrobe doors to colour palettes and designs, so you don't have to!
Firstly, what do we mean by classical interior design? Classical interior design is where art meets design. The style is timeless, sophisticated and just so elegant. Also, in classical design interiors the textures, finishes, fabrics and accessories are set in a harmonious balance. Thus, the use of rich accents and elegant colours make the classical theme standard, artistic and evergreen. 
Characters that can make or break your classical interior aesthetics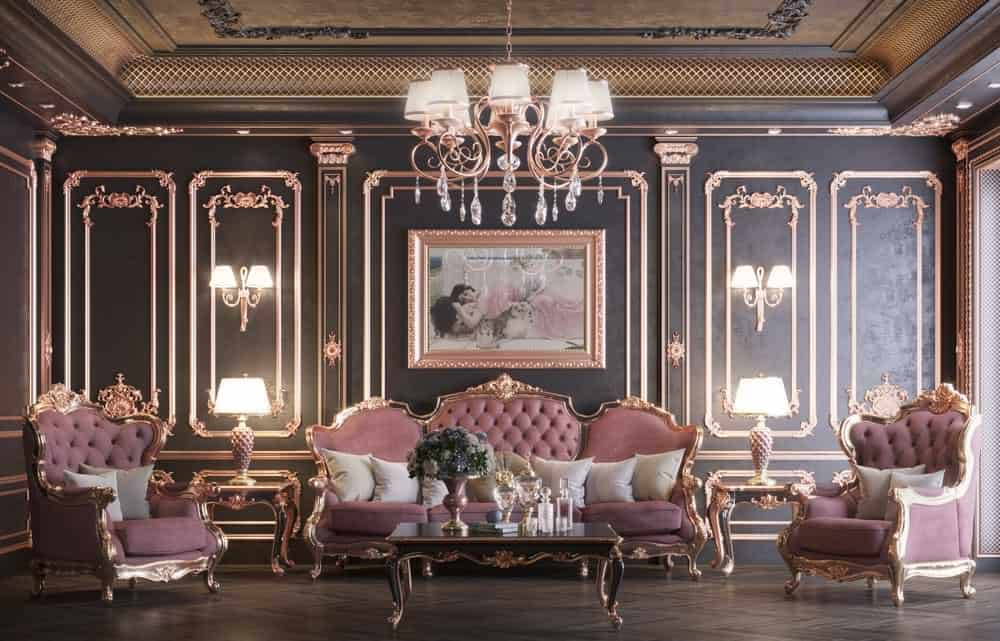 Image Source: ArtStation
All eyes on the centrepiece!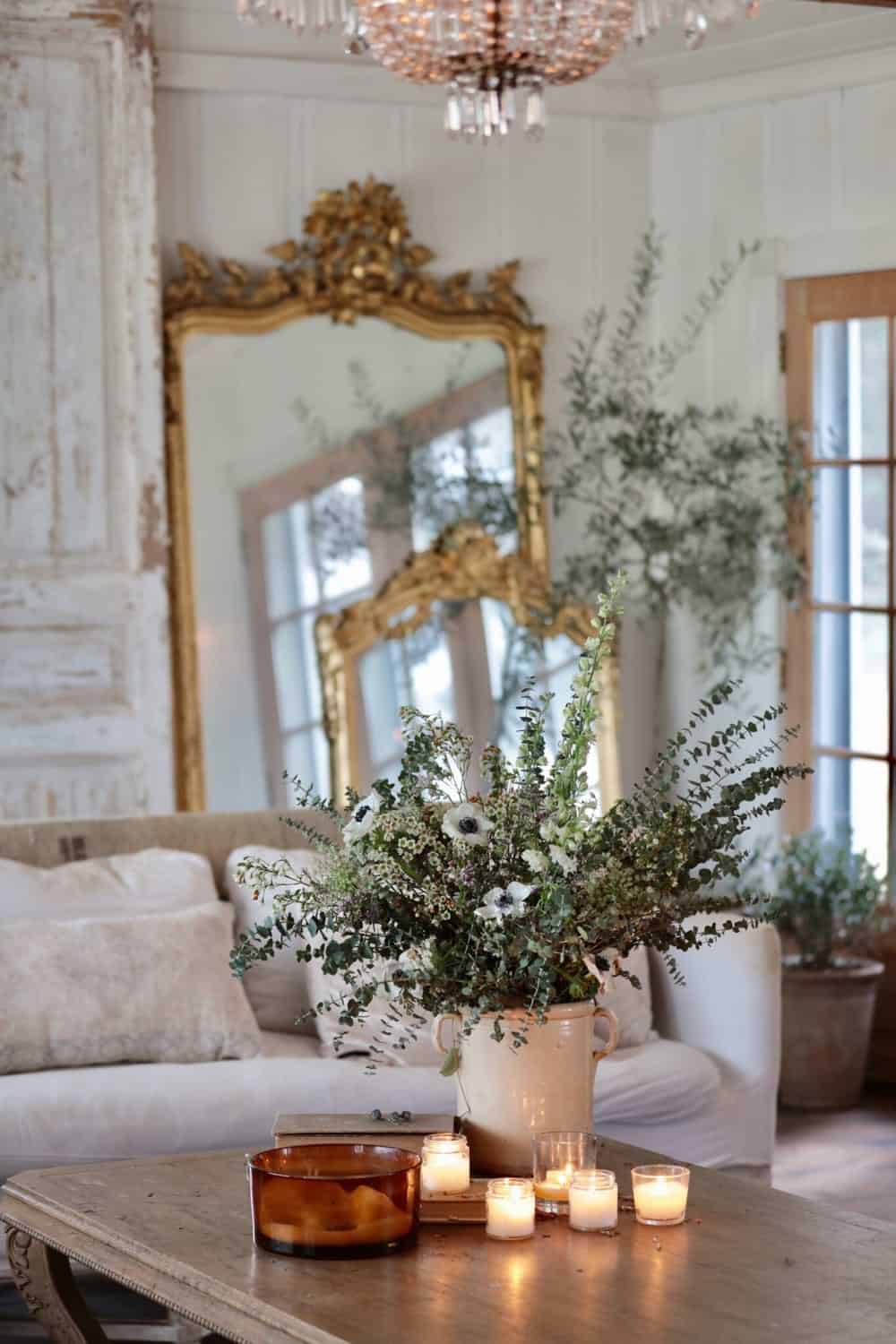 Image Source: dddemilade (Pinterest)
A classical theme interior requires a focal point; it can be anything ranging from a centrepiece sculpture, artwork or a fireplace. Moreover, the focal point will determine the placement of your furniture and accessories. A centrepiece in line with the theme can make such a difference in the appearance of your space; be it a living room or bedroom. Thus, the focal point needs to be extravagant and dramatic, so it stands out from the rest of the elements in the room. 
The key is in symmetry!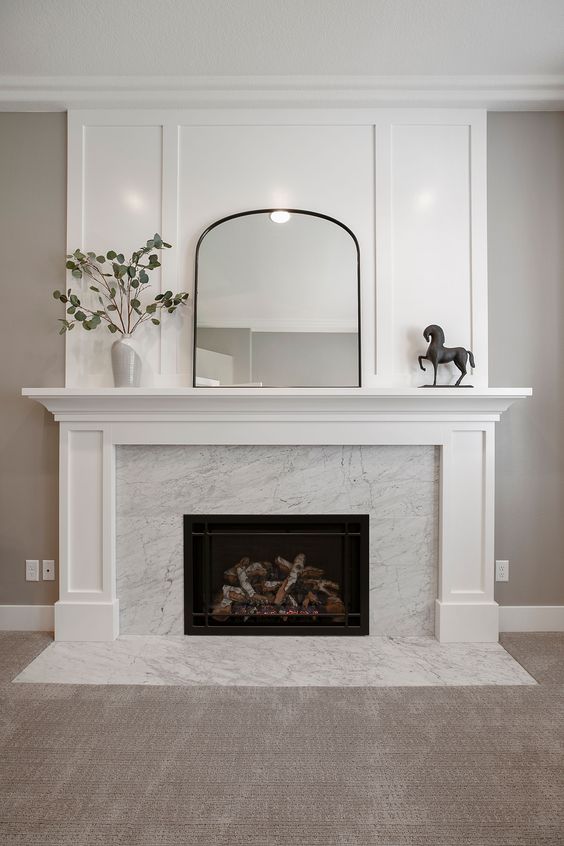 Image Source: Mountainwoodhomes.com
The key to a flawless classical interior design is to follow symmetry in everything. The theme demands a standardized balance between elements. So, try to continue the same style of lighting or carpets throughout the space. Therefore, symmetry will create balance and harmony in the room design. It also makes the pace seem calm and airy. 
Invest in luxurious fabrics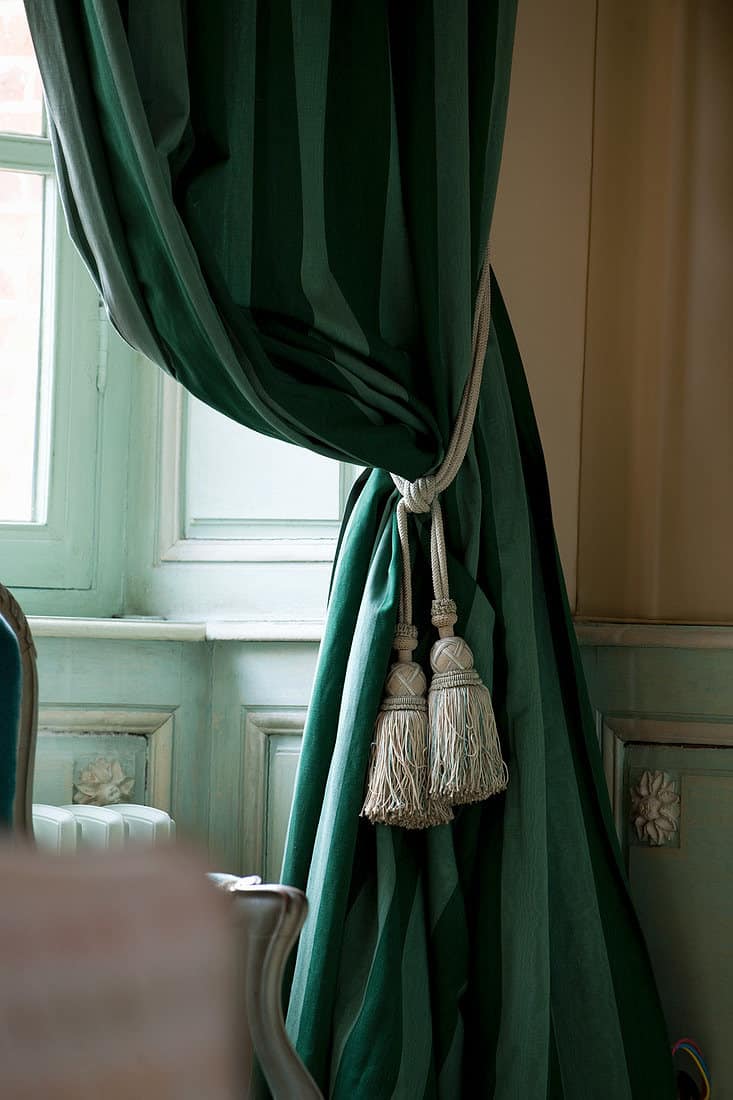 Image Source: Living4media.com
The use of rich textured fabrics in form of curtains, table covers and carpets defines the classical interiors. Moreover, luxurious fabrics like velvets, silk and linens designed with intricate patterns can uplift your room decor from basic to classic. So, do not shy away from creating layered curtains with beautiful textured fabrics in rich colour tones to complement the natural stone flooring and heavy wood furniture. 
Say yes to classical interior accessories!
Image Source: Bruno Ehrs for "Château de Villette. The splendor of French decor
Accessories in home interiors are often ignored but are very essential for maintaining a classical theme. Classical accessories are beautiful, intricate and classy. These include beautiful chandeliers, murals, mouldings, sculptures, hand railings, photo frames, flower vases etc. Make sure that the accessories you choose blend with the overall theme. Also, try to pick accessories with gold accents to create a true classical assemblage.
Classical furniture with intricate wood carving for interiors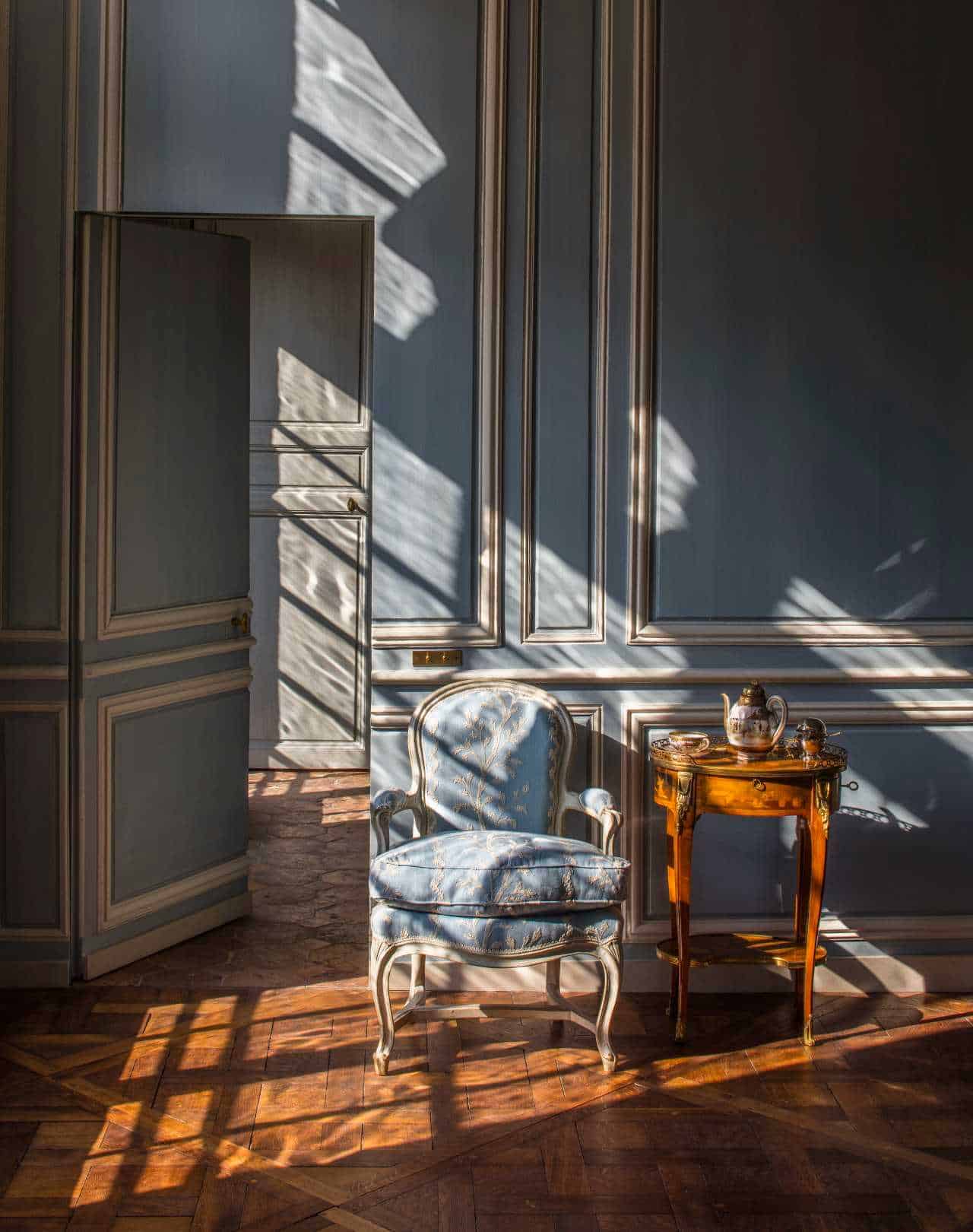 Image Source: Bruno Ehrs for "Château de Villette. The splendor of French decor"
Classical furniture requires one of the most intricate wood-crafting of all designs. Classical furniture is marked by turned legs and a lot of wood carvings. Darkwood furnishing in a classical room is a must. Moreover, classical furniture like an armchair, chaise lounges, chests and dressers should be ornate and designed to fuse beautifully with other elements in the room. All in all the furniture should look timeless and reflect your wealthy taste. 
Image Source: Minniepeters.com
A wardrobe is an essential component of your home. It stores and preserves your belongings. Apart from storage, wardrobes also significantly add to your bedroom decor and aesthetics. To gel with your classical furniture, you must invest in an ageless wardrobe design that is functional and beautiful. Since contemporary homes are focused on space efficiency, the wardrobe needs to be modern in function but classical in style. However, finding a classic wardrobe that fits the theme is hard, since only a handful of firms manufacture classical designs in wardrobe, so they are expensive and hard to find.
Aristo classical wardrobe door range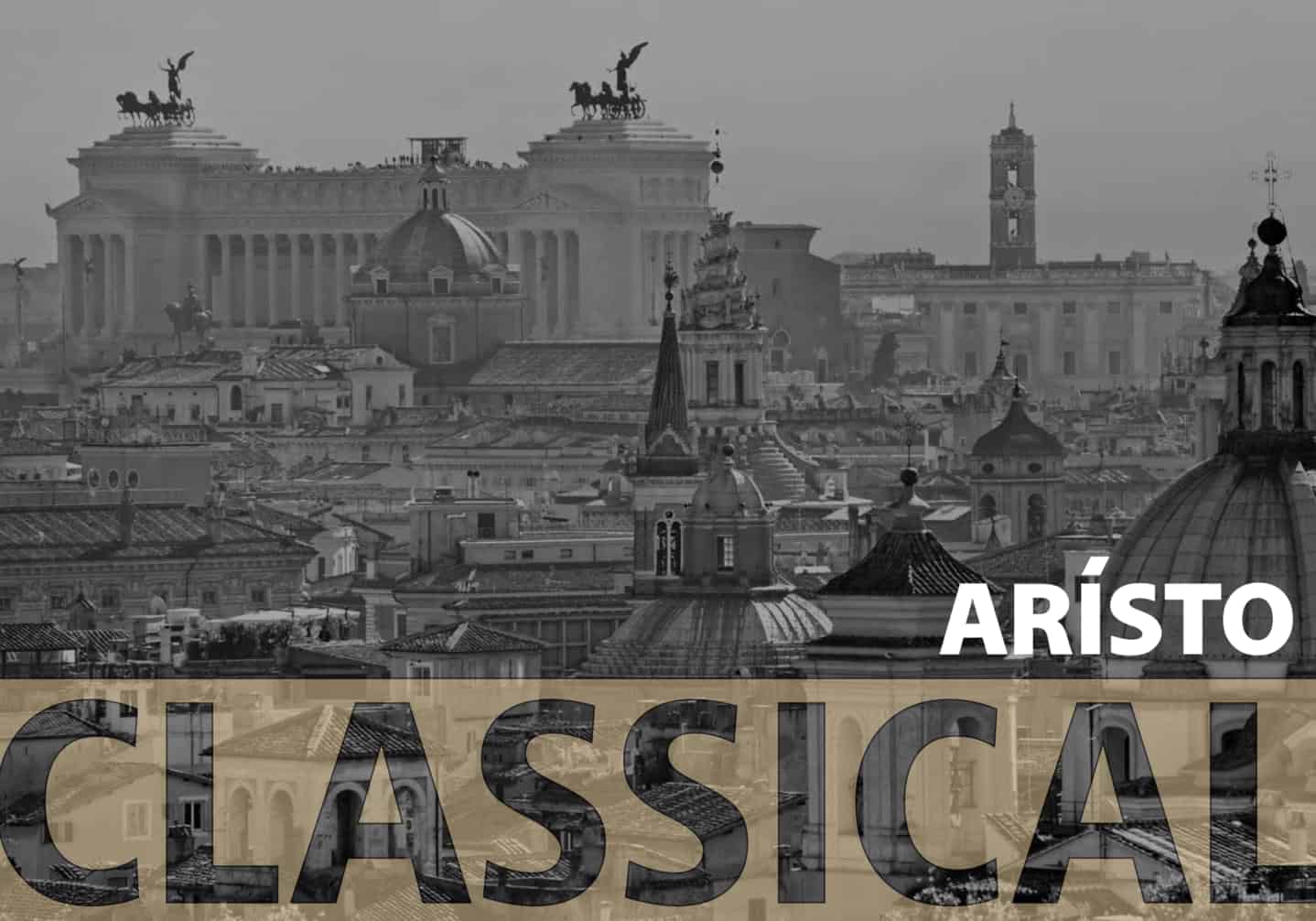 Image Source: Aristo-India.com
If you are looking for beautiful classical style wardrobe doors, search no more because Aristo got exactly what you need! Aristo just launched its designer collection of European classical wardrobe doors and accessories. The global brand is known for its innovative sliding doors, room partitions, and impressive walk-in wardrobe systems. Additionally, their space-sensitive wardrobe door system is perfect for any home setting, from studio apartments to lavish villas. With magnificent classical aesthetics and functionality, Aristo European classical wardrobes doors are everything you need when it comes to classical interiors. 
Aristo's classical wardrobe door range is inspired by the renaissance cities of Europe, their beauty, art and style. Thus,  these designer doors are the personification of sophistication and minimalism. The doors are a fusion of the timeless classic style and modern technology. Also, the Aristo European classical doors are available in eight different finishes and you can choose from varied glass and mirror finishes for designing your dream wardrobe door. Derived from the aesthetics of beautiful cities all around Europe, these doors can take any wardrobe from ordinary to extraordinary. 
Classical Avignon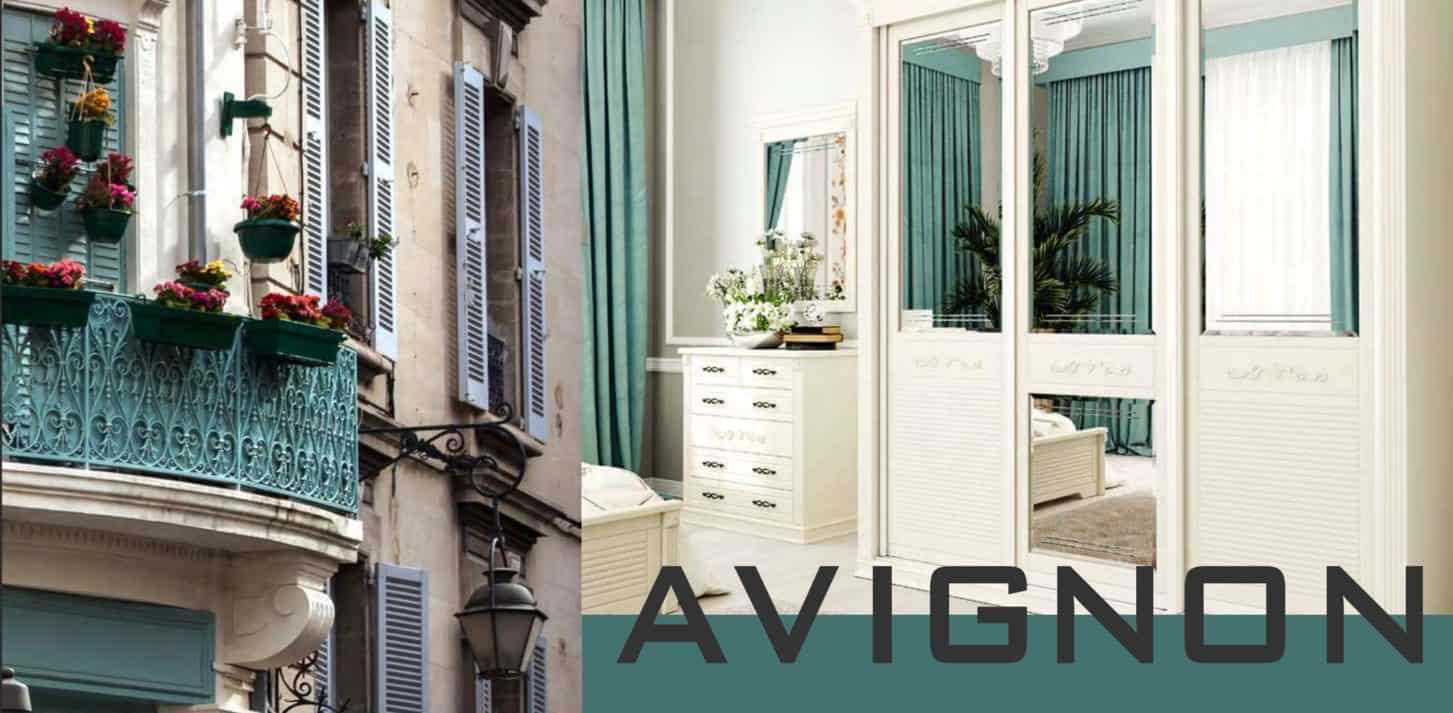 Image Source: Aristo-India.com
The southeastern medieval French town on the banks of the Rhone river, known for its rich art and history, inspires the Aristor Avignon wardrobe doors. Also, Avignon doors, designed with a bass relief element on top with timeless shutter and glass texture makes your wardrobe delightful.
Classical Yvoire
Image Source: Aristo-India.com
The most beautiful village of France, Yvoire's natural beauty of gardens and lakes inspires the Aristo Yvoire doors range. The design is so simple yet elegant. Thus, it can add ethereal beauty to your space. The use of clear glass in these doors make the space seem spacious and open. 
Classical Florence
Image Source: Aristo-India.com
The heart of Italy and the epitome of the Renaissance movement of the fourteenth century, Florence inspires Aristo for their wardrobe door designs. Also, Florence doors are designed gracefully with criss-cross lines on the glass for a continuous pattern and symmetric interiors. Additionally, these doors look as rich as the history of the city of Florence.
Classical Verona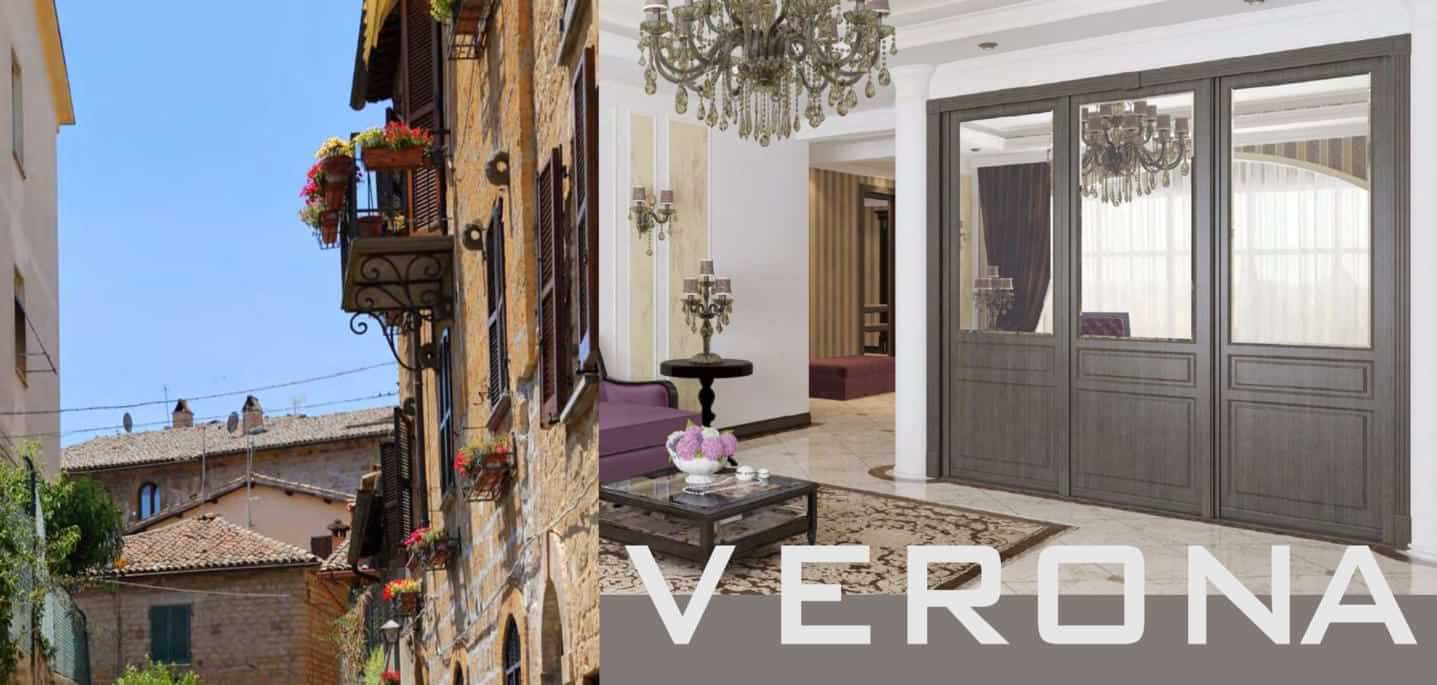 Image Source: Aristo-India.com
Another classical city of Italy, Verona is known for the timeless romance of Shakespeare's Romeo and Juliet. Aristo Verona doors are the definition of grandeur and finesse. Also, the standard geometric mouldings innate to classical style makes these doors ageless in their appeal. 
Classical Venice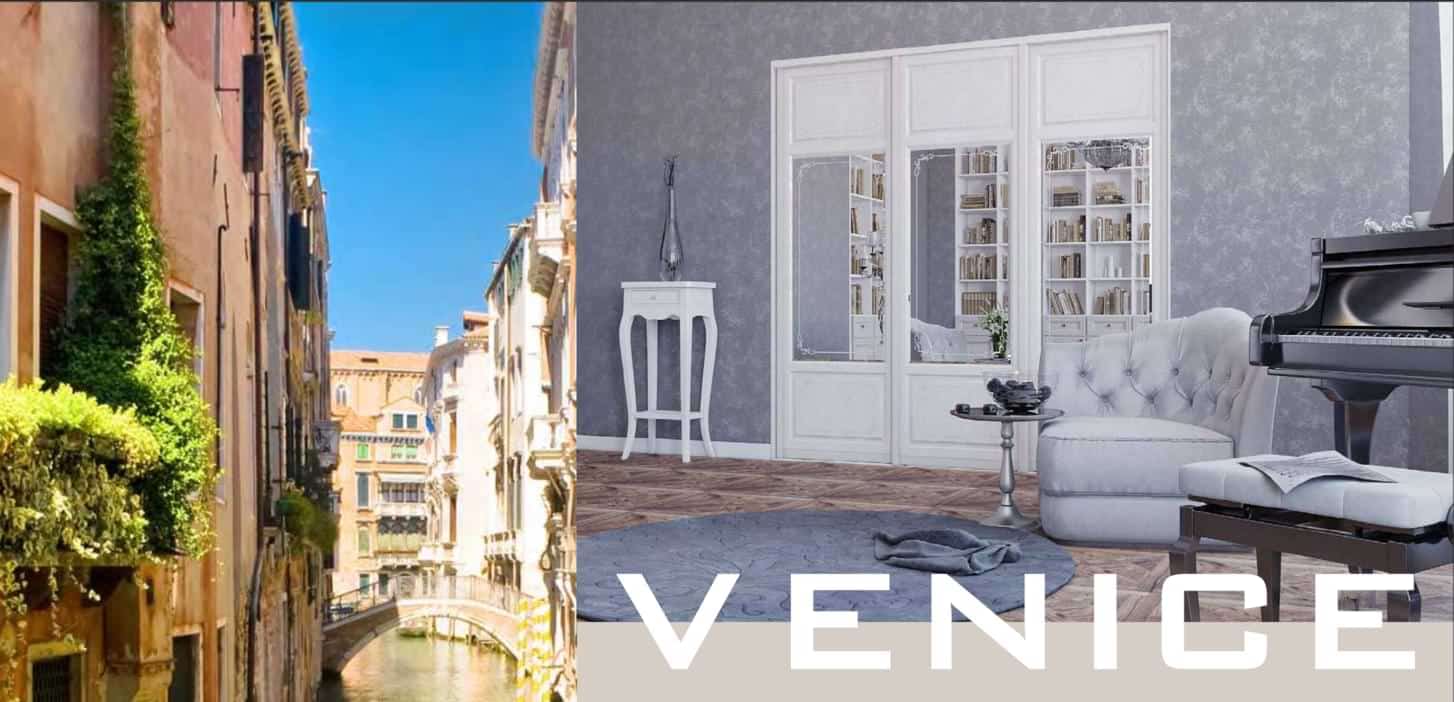 Image Source: Aristo-India.com
The city of canals, Venice is arguably the most picturesque city in the world. Aristo classical Venice door design is the perfect embodiment of this striking city of Italy. Also, Classical Venice doors are designed to mesmerize you and create a sense of passion in your interiors. So, make your interiors picturesque with Vince wardrobe doors now!
Customise your classical interiors with Aristo doors!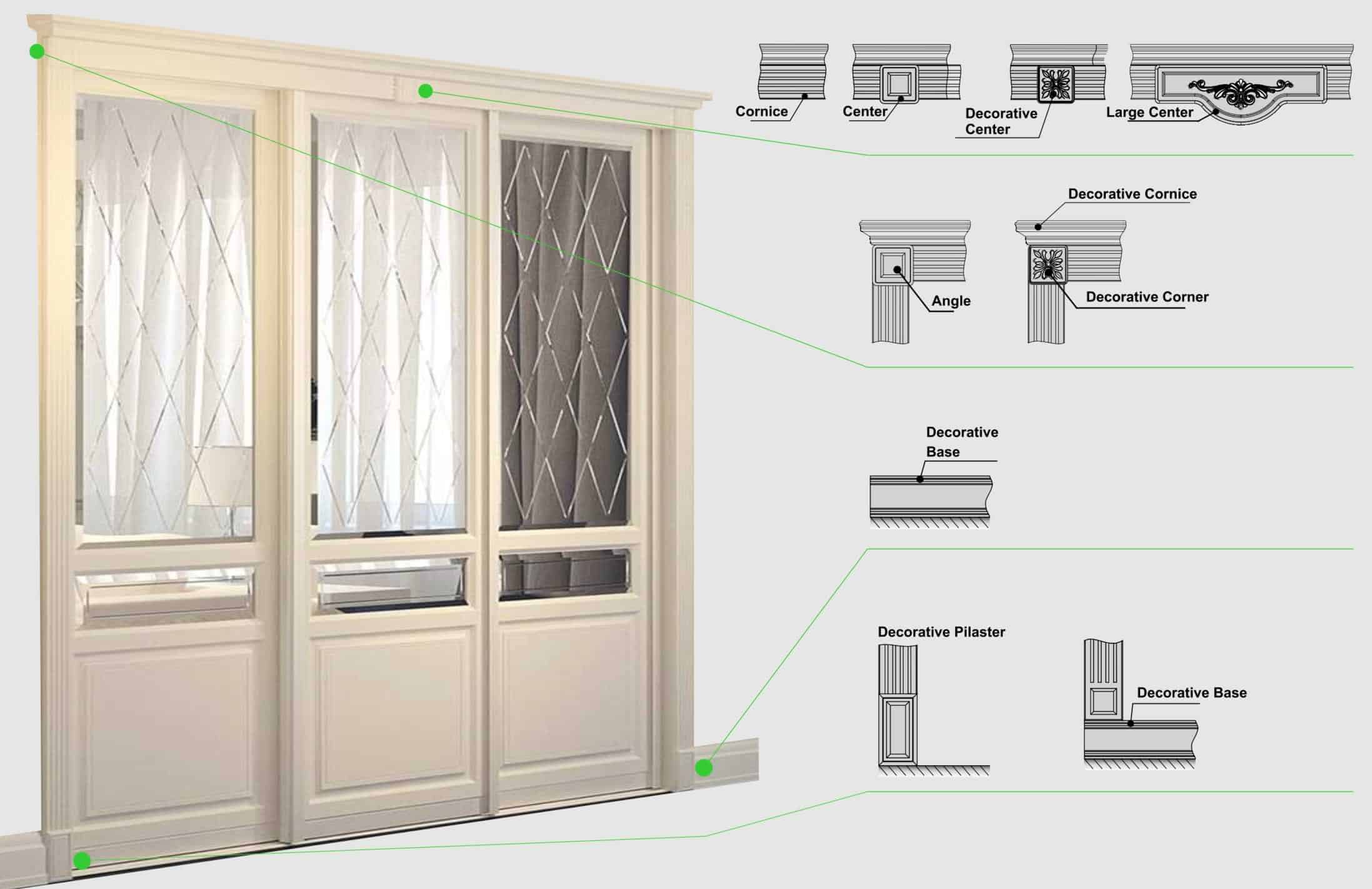 Image Source: Aristo-India.com
Every classical interior is different from others and that's the beauty of this theme. Aristo understands the need for personalisation in interiors, thus they bring you a variety of wooden, glass and mirror accessories to choose from. So, now you are at liberty to pick the accents and designs that adorn your classical wardrobe doors. Following are the finishes and ranges of door accessories offered by Aristo. 
Glass finishes
Plain glass

Satin glass

Brown glass

Grey glass
Door wooden accessories
Cornice/ Decorative cornice

Centre/ Decorative centre/ Large centre

Angle

Decorative base

Decorative pilaster
*Note: The Classical wooden door accessories are available in three different ranges- economical, premium and standard.
To know more about the Aristo Linea Novelty Display, contact on the following details:
Helpline: +91-8880 160160
E-mail: sales@aristo-india.com
Conclusion
Out of all themes for interiors, for obvious reasons, the classical interiors have surpassed the limitations of time and geography. Also, interior designers and artists have always approved of the balance and magnificence of classical design whether in furniture, wardrobes or fabrics. All the above-mentioned characteristics play a vital role in the creation of an ideal classical room. Interestingly, classical interior design can be modernised and is also commonly known as contemporary classical. So, contemporary classical interiors are based on the standard classic designs with utility and technological systems of the modern age. Anyhow, finding classical accessories, fabrics and furniture are not as difficult as finding perfect classical wardrobe doors.
Aristo European classical wardrobe doors are perfect for any wardrobe situation be it a built-in or walk-in wardrobe. Also, the best part is that these can be installed with sliding technology, saving your floor space. So, do not miss out on these classical yet modern doors by Aristo for your dream home. 
*The featured image is from Aristo- India.com
[vvsmustread]