At Acetech Delhi, a leading trade exhibition for architecture, interior design, building materials and art, Hansgrohe India, with brands AXOR and hansgrohe, created a strong impression on its clients. The four-day exhibition, which took place at Pragati Maidan in New Delhi from December 16-19, brought together trade visitors, prominent architects, interior designers, builders, new-age developers, and other stakeholders who praised Hansgrohe Group's ground-breaking designs, cutting-edge technology, and innovative product launches at their stall by Architect Reza Kabul and Seetu Kohli's pavillion.
Mr. Gaurav Malhotra, Managing Director, Hansgrohe India, inaugurated the Hansgrohe India stall at Acetech, Delhi, followed by customer walk-ins who were eager to see the wide range of hansgrohe and AXOR new product launches, including Finoris, Vivenis, RainDrains, XtraStoris, Dogshower as well as AXOR One bathroom collection.
Hansgrohe India hosted a remarkable event, Wasser, in collaboration with ZERO9 architects and Burda Media, at their booth. Distinguished architects and interior designers from North India, as well as notable guests such as Sonia Parashar (Deputy Director General, Indo German Chamber of Commerce), attended the event. Hansgrohe India unveiled two artworks based on the crucial element of water by Jaipur-based designer Vartika Jangid during the occasion. It was an amalgamation of talent, brilliance, and unique thought process.
On the theme of 'Meet the beauty of water', the Hansgrohe India stall was designed by Architect Reza Kabul. It gave the customers a full-stack customized experience. On the other hand, Seetu Kohli's luxury pavillion showcased marvellous hansgrohe and AXOR product launches and collections. Furthermore, Hansgrohe India's channel partners also accompanied their individual client base, high-octane architects, and interior designers to the stall. This, thereby, expands the niche target group of the company.
Speaking of this occasion, Mr. Gaurav Malhotra, Managing Director, Hansgrohe India-
"Acetech, Delhi presented an ideal platform to showcase the brands' innovations, product launches as well as designs to the architectural fraternity. People turned out in great numbers to engage with the brands after a long gap. This mutual exchange feeds into our product pipelines and helps us get closer to our consumers as well."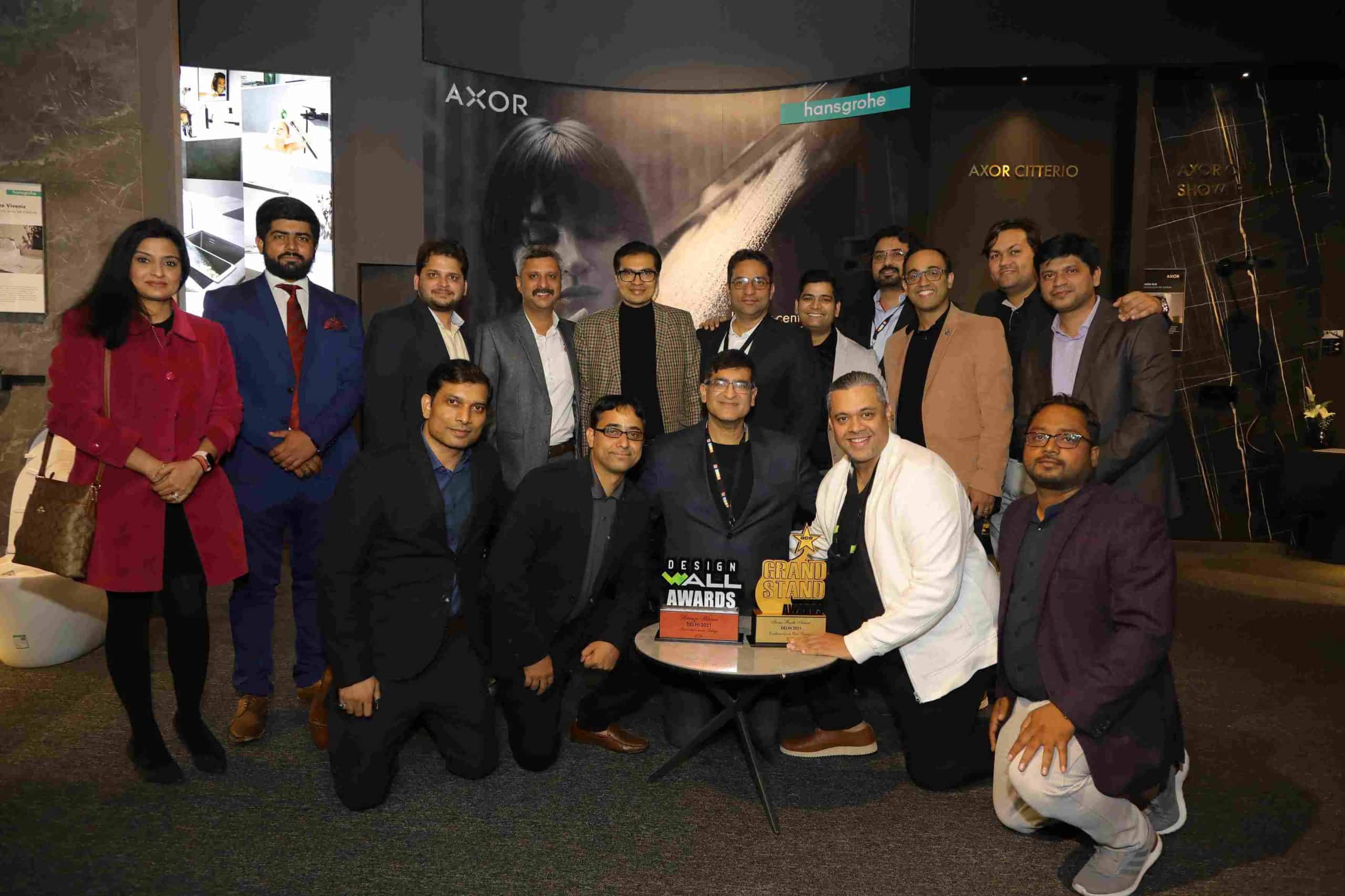 For its awe-inspiring stall design, which was a reminiscence of the flow of water, Hansgrohe India bagged the 'Grand Stand Awards' Iconic Booth Award as well as the Design Wall Award for hansgrohe Finoris given its minimalist design, innovative form & function which impressed the jury. During Acetech, Delhi AXOR exhibited minimalistic yet immaculate product launches and collections including AXOR One, designed by London-based architects Barber & Osgerby and AXOR Citterio, forged in association with Antonio Citterio. An all-encompassing range of AXOR's nonpareil faucets was the talk of the event. Similarly, hansgrohe introduced its latest set of innovations launched in March earlier this year. The product range consisted of Finoris and Vivenis faucets, WallStoris, AddStoris, and XtraStoris.  Additionally, it included hansgrohe's voguish RainDrain solutions, children's shower Jocolino, pet owner's treasured DogShower; and most importantly, the super-panache RainInfinity shower with brand new surface designs.
Speaking on the product launches, Mr. Abhijeet Sonar, Head Marketing – India & Surrounding Countries, Hansgrohe India-
"Our participation in Acetech was to generate customer intimacy and engagement on a large scale. Moreover, we focussed on exhibiting 2021 novelties from both our brands that deliver human-centric water experience."
[vvsmustread]