Some may argue that traditional clocks are becoming obsolete. After all, there's a cell phone or computer screen around every corner that displays the time — and you don't have to worry about adjusting it or changing batteries. Wall clocks, on the other hand, are not solely functional, these can add a lot of appeal to a room. You need to look no further than the grandfather clock that sat in your front hallway when you were a kid. Even now, that kind of ageless craftsmanship and design of the clock is highly regarded. In this article, we have put together some of the most unique and timeless designs of wall clocks, categorised on the basis of their type- digital, analogue, pendulum etc. We have also discussed essential tips for selecting and positioning them correctly in your home according to Vastu Shastra and compiled the best wall clock online shopping options.
The below-listed wall clocks are more than just a device to tell whether you're late for work. There are various ways to decorate your house with a smart (or comical) piece of functional art like wall clocks. The best part is that they're up for sale here!
Types of wall clocks
Analogue wall clock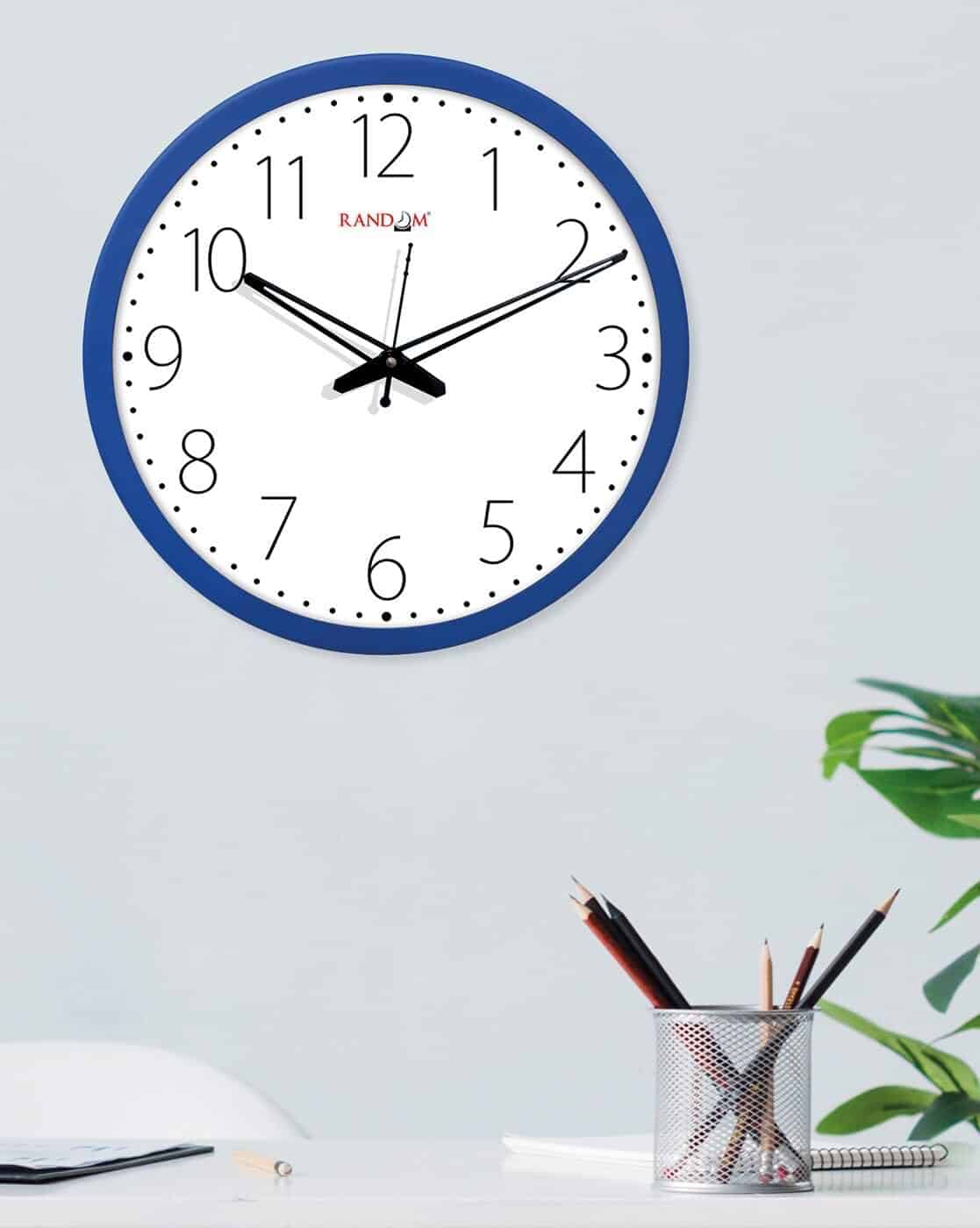 Image Source: Ajio
Analogue clocks have numbers on the corners of the instrument's face. These are one of the most popular wall clocks. The minute and hour hands are also shown on these clocks to display the time. They frequently include a second hand too. These gadgets may be found virtually anywhere, but despite their usefulness, you'll need some practice reading an analogue clock.
Wall Mantra, Colour Palette Wall Clock
Wallcentre, Loop Designer Metal Wall Clock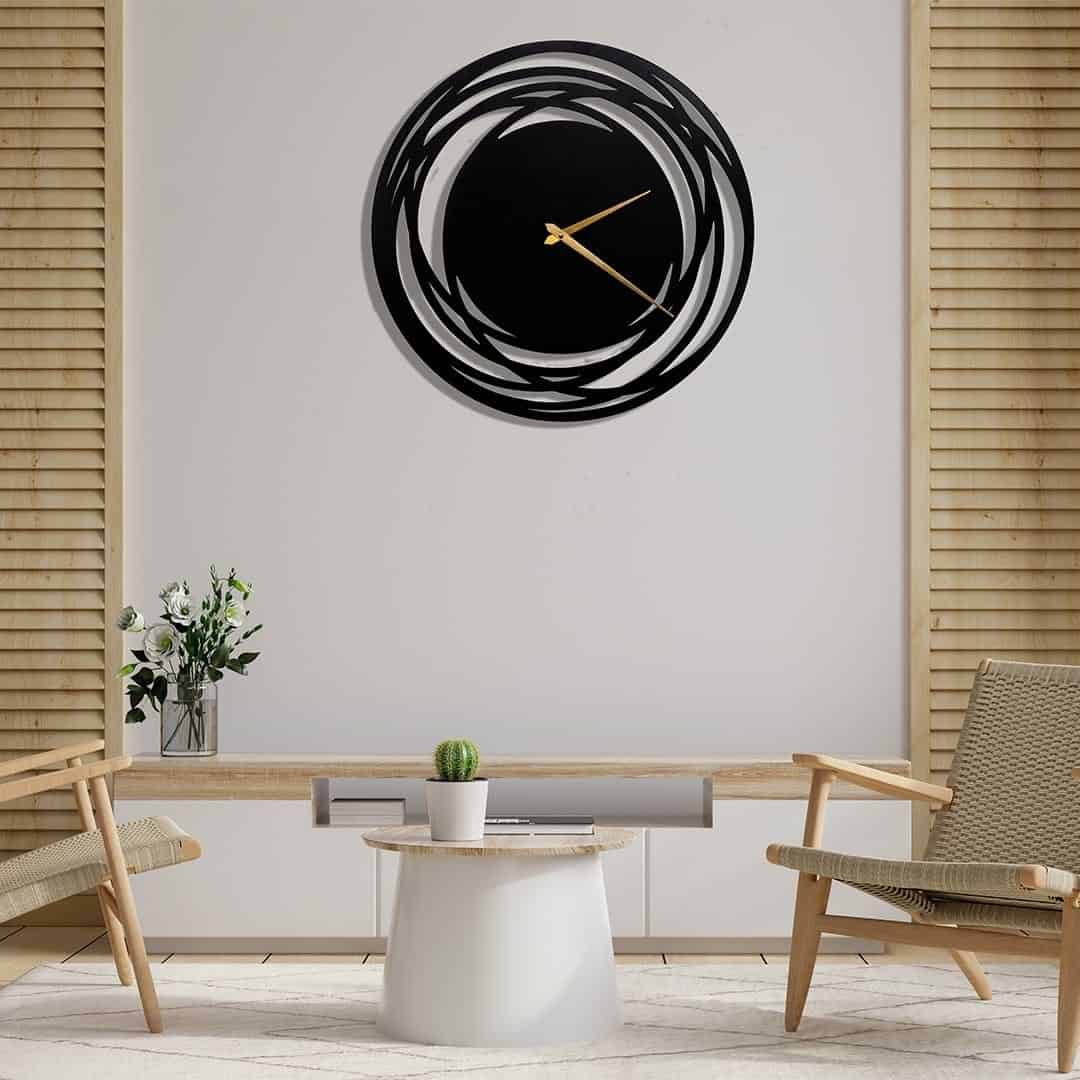 Myntra, Brown & White Vintage Analogue Wall Clock
Ajio, HOMETOWN Radial Analogue Wall Clock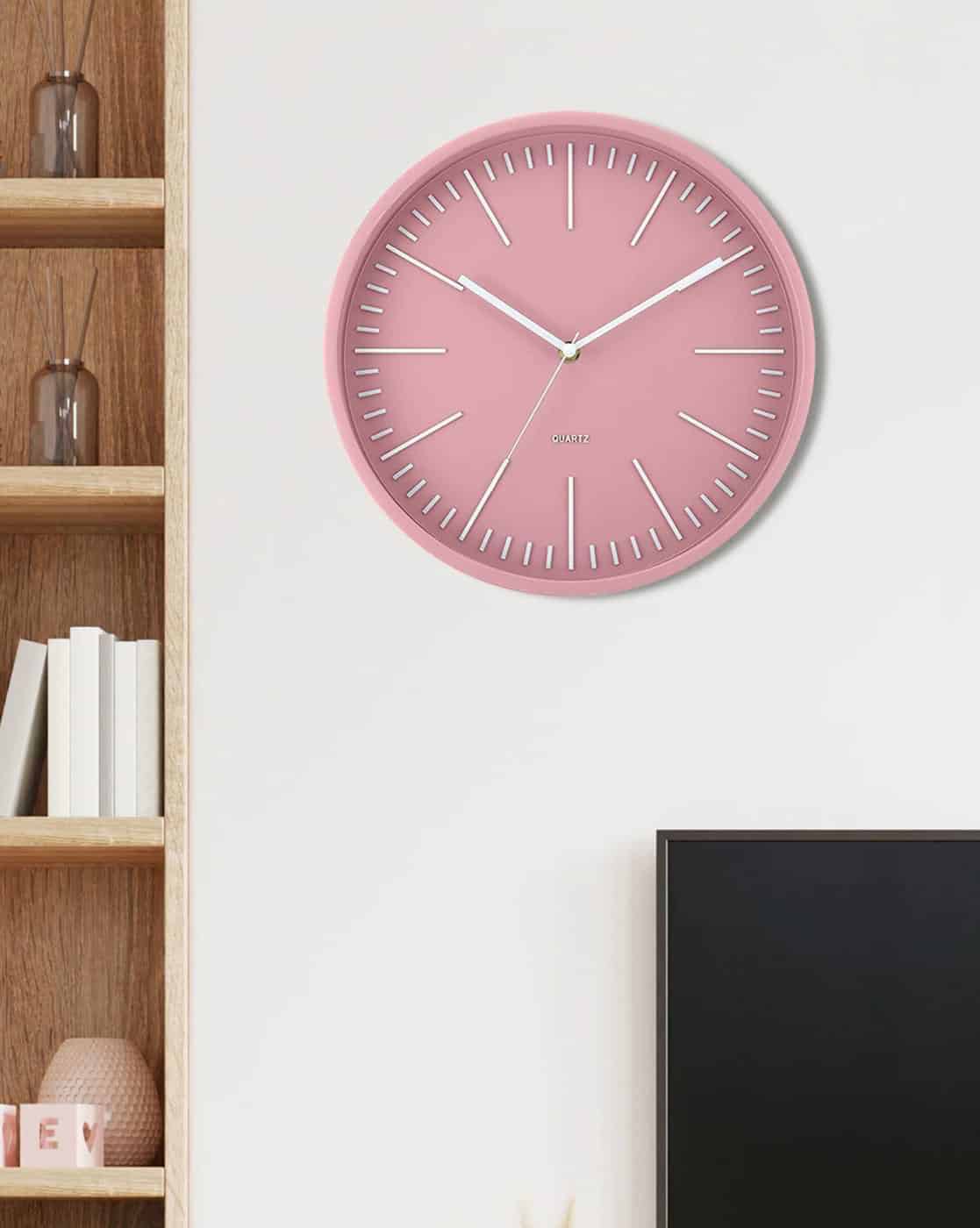 Titan, Contemporary Black Wall Clock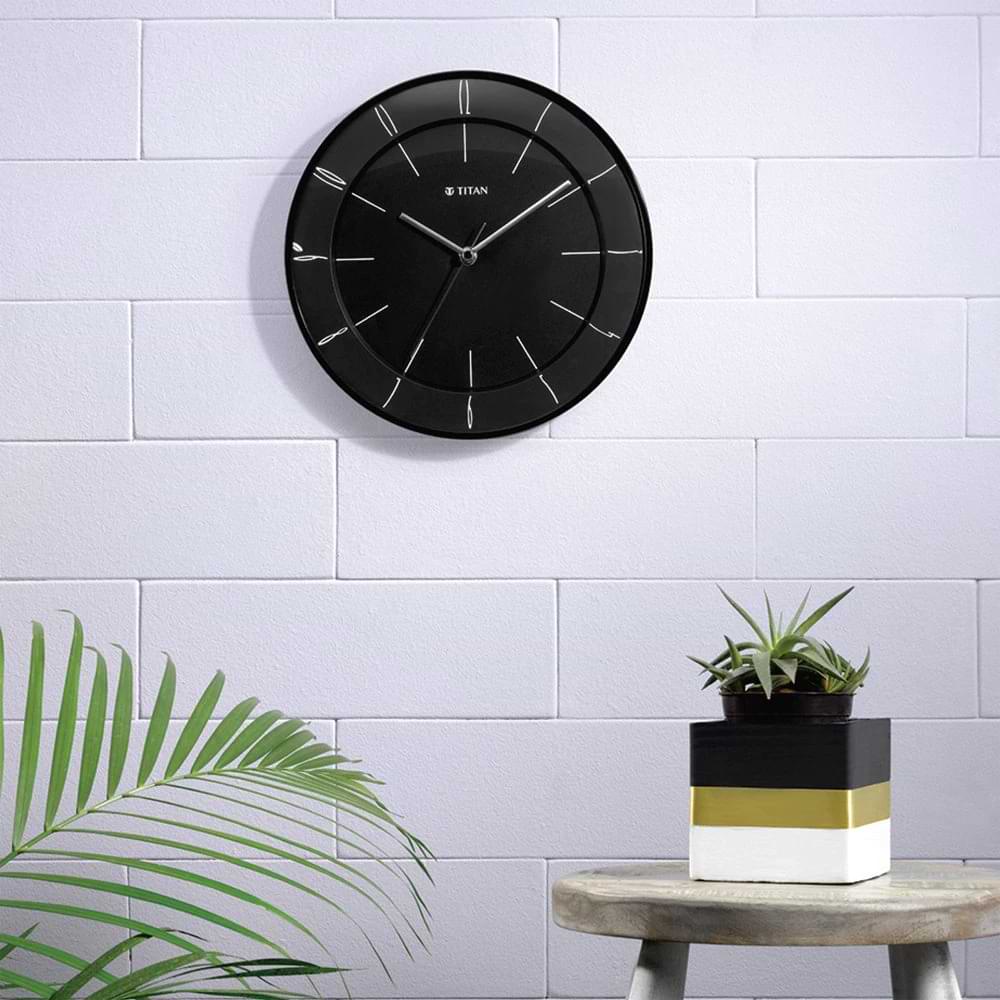 Digital wall clock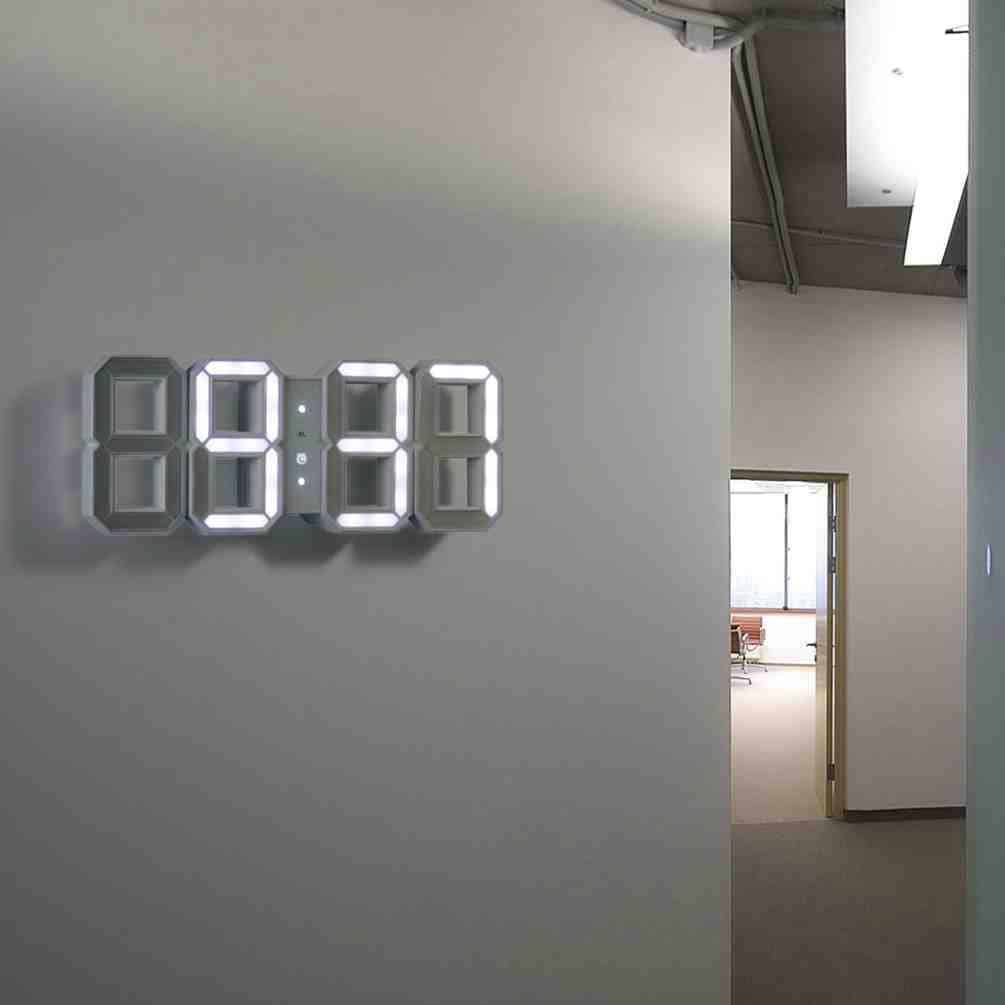 Image Source: Иван (Pinterest)
At a glance, digital wall clocks are the simplest to read. This is due to a particular mechanism in digital clocks that makes it easier to read the time. Digital clocks can be used to teach children how to tell the time. Since there are no minute or hour hands on a digital clock, the displayed numbers not only make it easier to determine the time during the day but also glow in the dark, allowing you to check the time from the comfort of your bed in the middle of the night. Here are some of the top digital wall clocks available online.
Shop2India Gateway, LED Digital Time Wall Clock With PIR Motion Sensor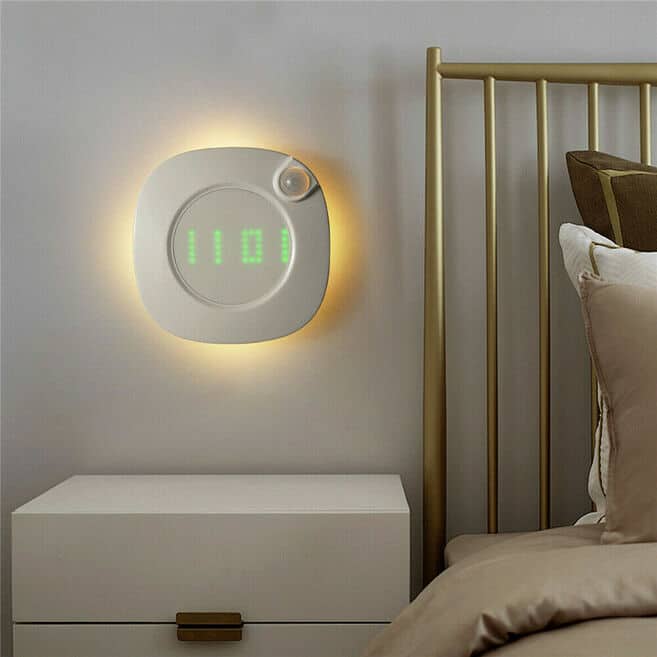 Theone Apparel, Digital LED Remote control Clock
Ubuy, LED Mirror Remote Control Digital Clock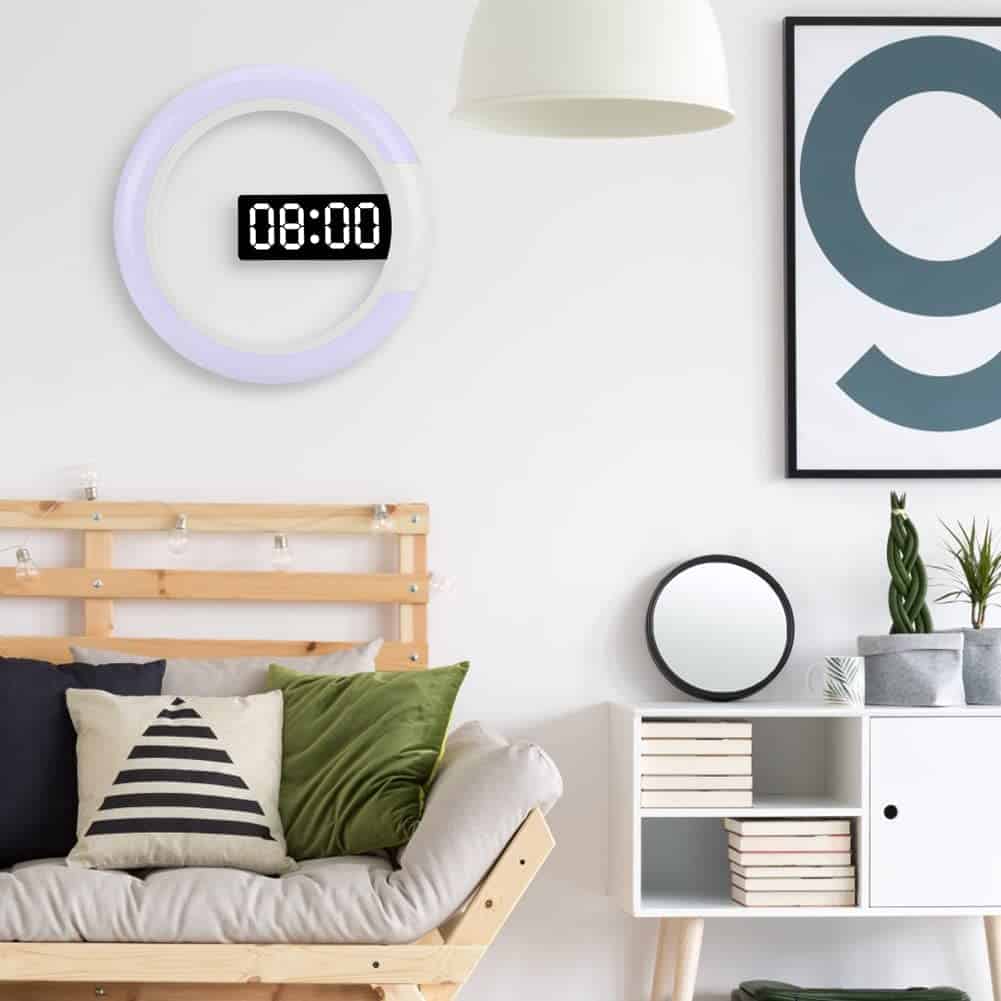 Vordeo, Luminous Large Digital Clock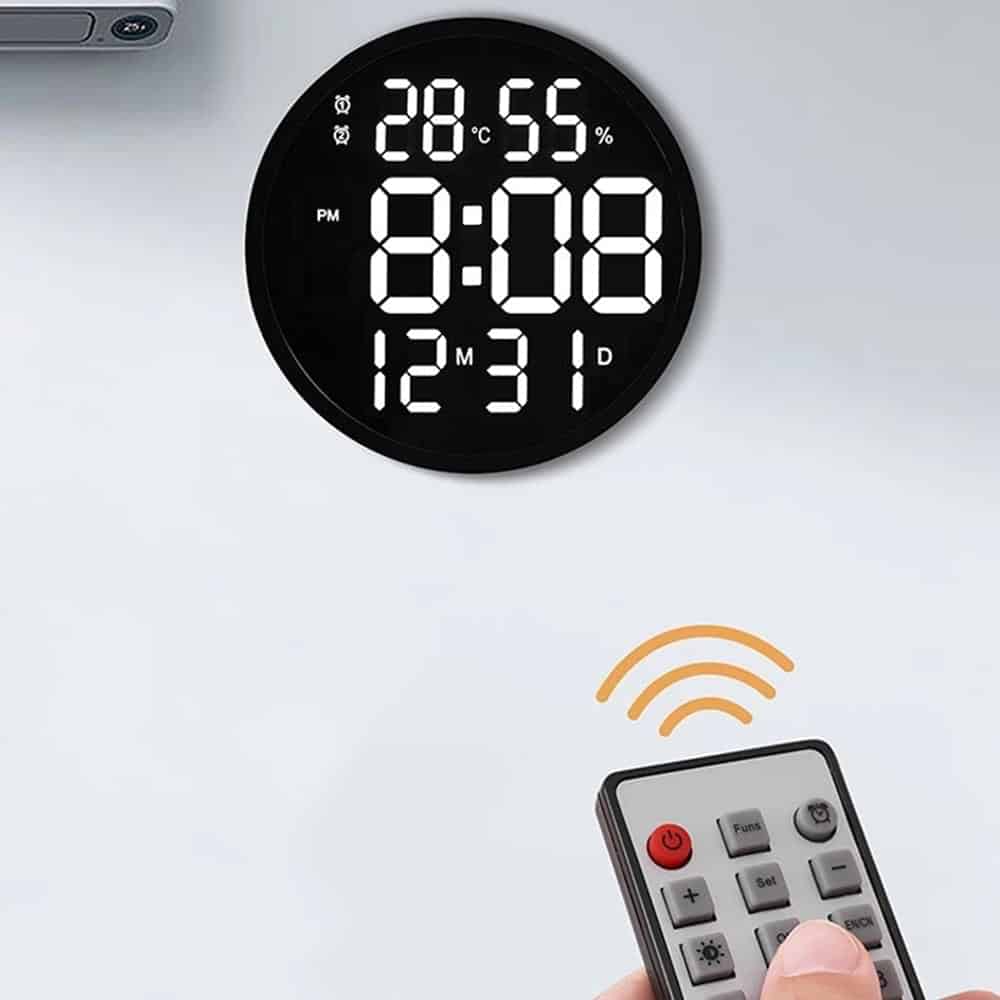 Dealsaga, Minimalism Design Digital Clock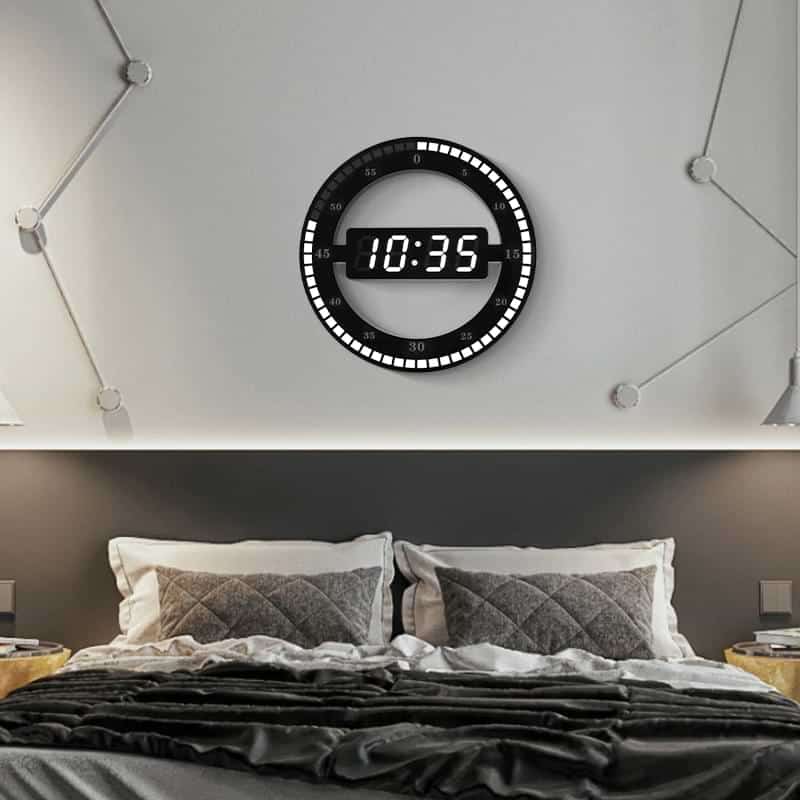 Multi-display clock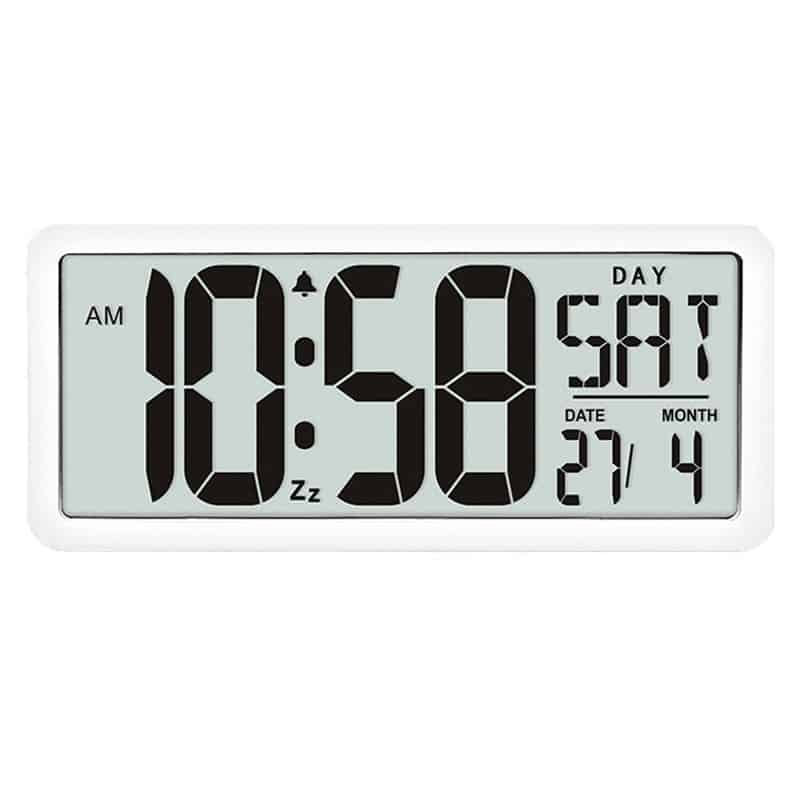 Image Source: Shopee
These clocks' features can be digital or analogue in nature. Their primary use is to show several time zones, temperatures, and dates. They are quite beneficial to travellers. Some clocks contain two additional displays, one for the current time and the other for the solar time. Multi-display clocks with Braille displays and big digits are very convenient for partially sighted or blind individuals.
TATA Cliq, Casio Multi-Display Digital Wall Clock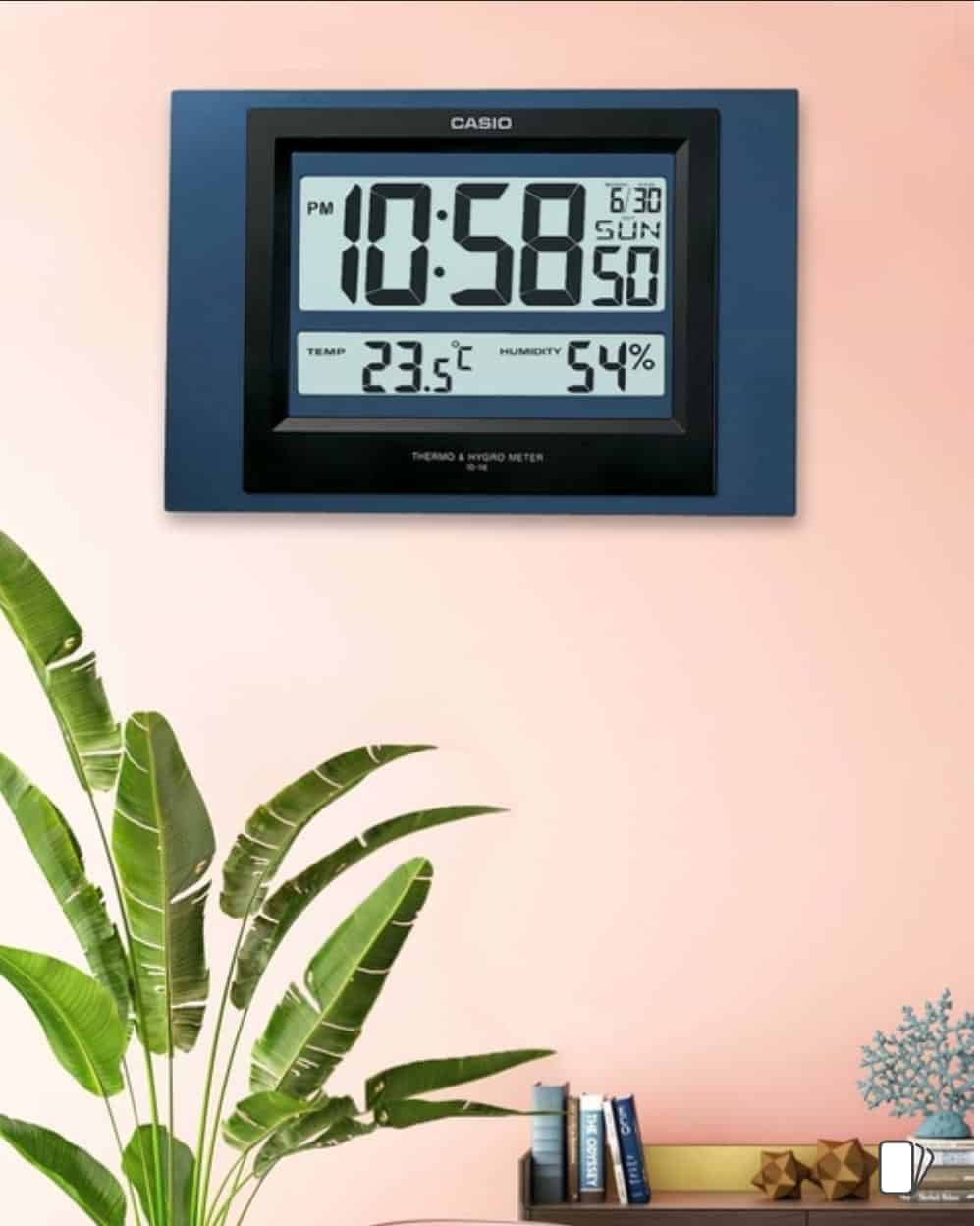 Ubuy, Extra Large Muti Display Wall Clock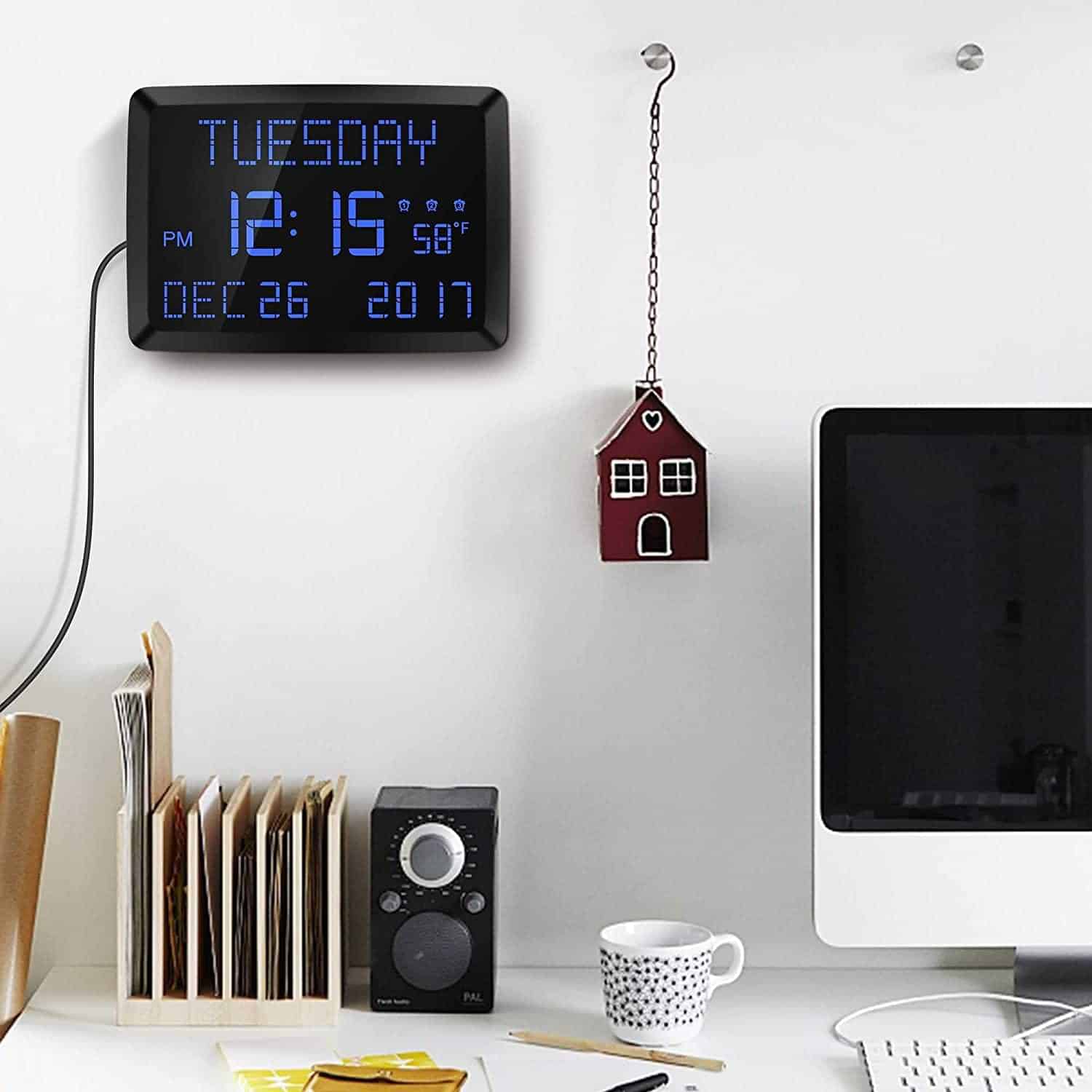 Titan, Metallic Wall Clock with Digital Display 
Watchbrand, Oreva Digital Display Clock With Date & Time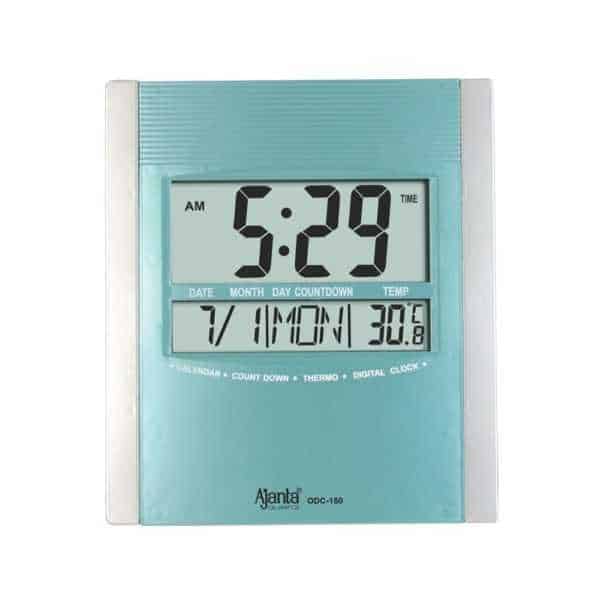 Ubuy, TOSTOG Clock Silent Non-Ticking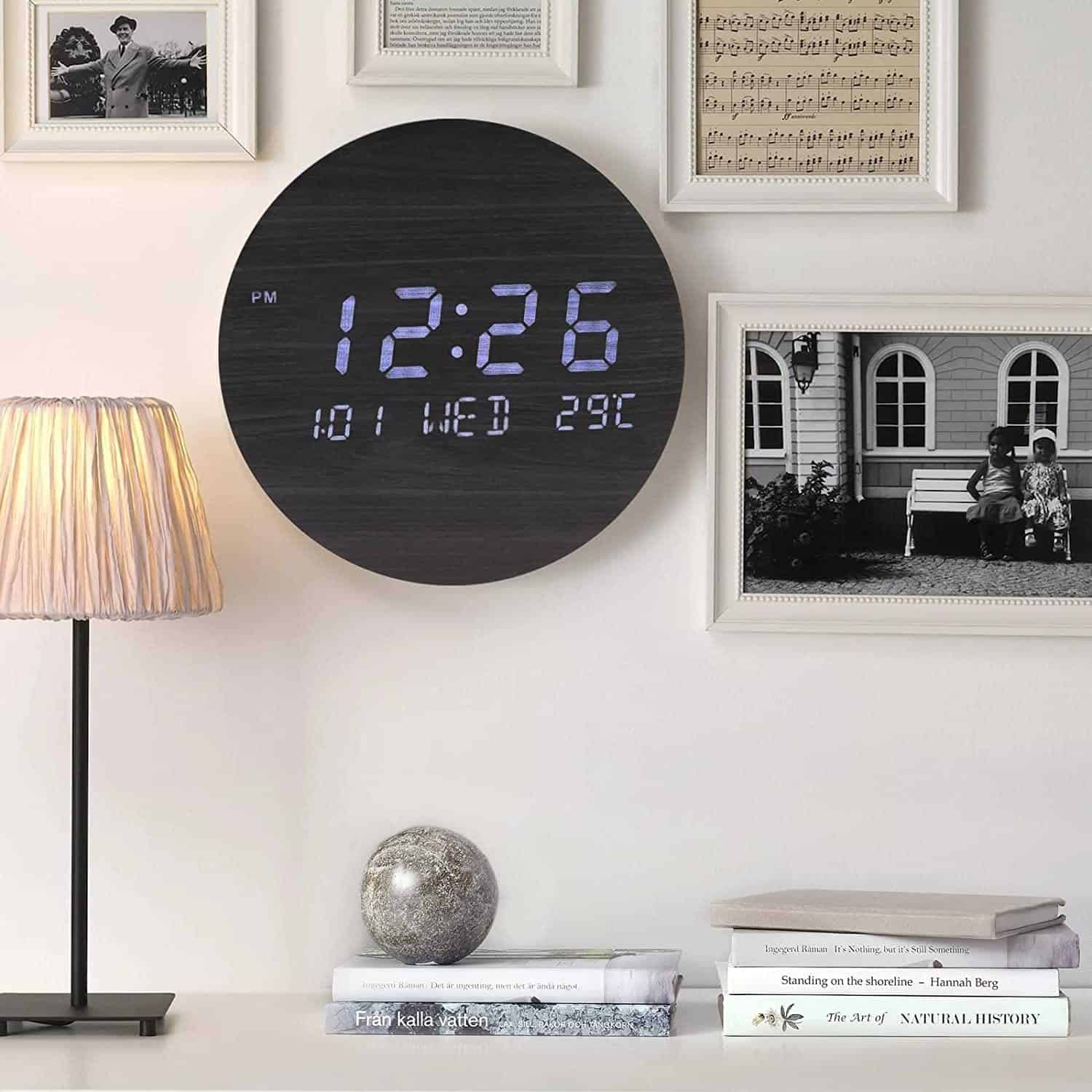 Pendulum wall clock
Image Source: Modern Quest
Pendulum clocks are one of the most well-known types of clocks. They were invented in the mid-1600s and have been used in homes and public places ever since. These clocks contain large pointers that help the gadget maintain track of time. Pendulum wall clocks with modern designs, on the other hand, usually have smaller pointers and take up less space in a room. So, buy the best match of wall clocks for your home online here!
Modern Quests, Charm Pendulum Wall Clock Tall
Dhani, Decorative Wooden Brown Pendulum Wall Clock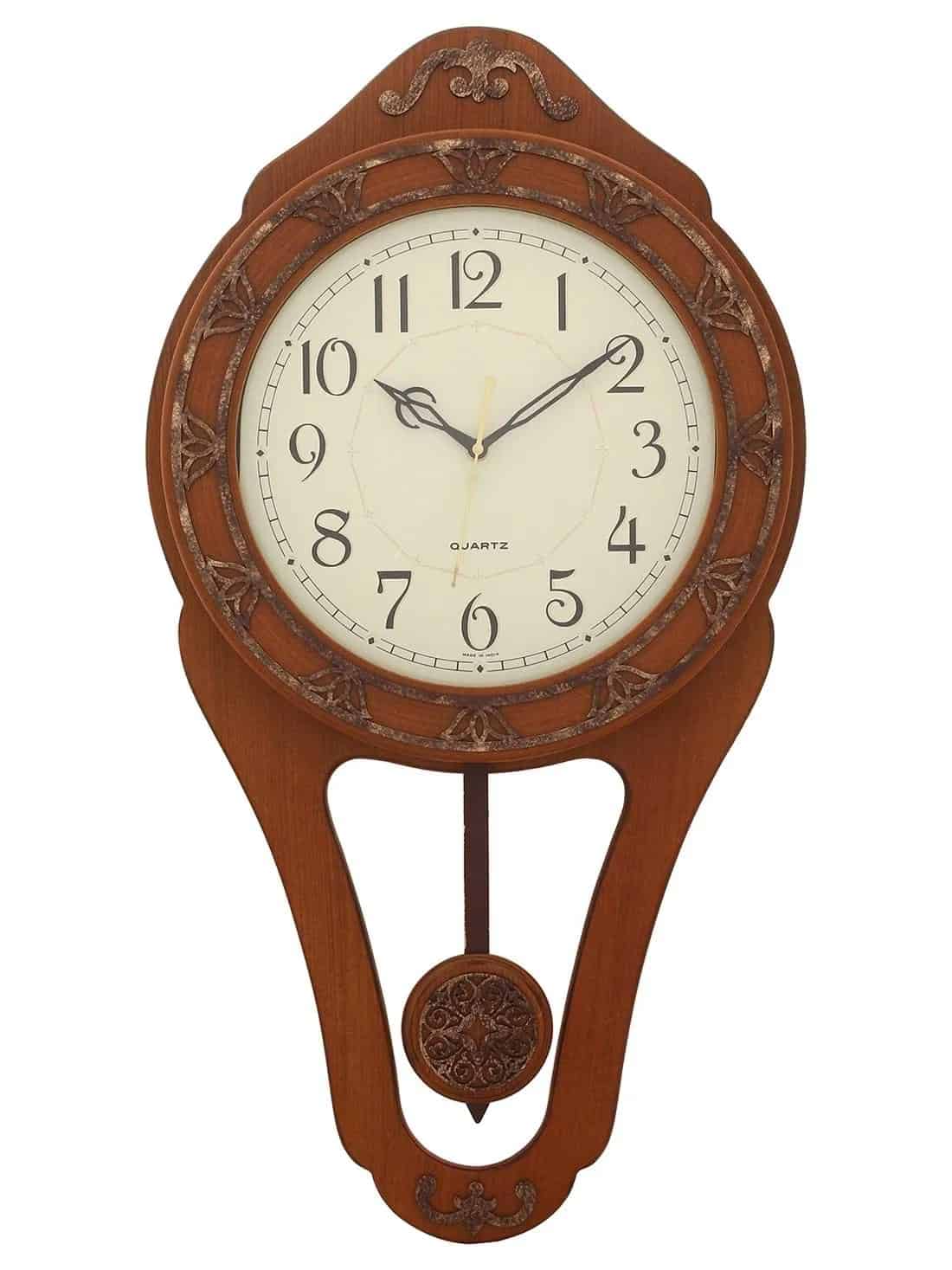 Ajio, ECRAFTINDIA Vertical Pendulum Analogue Clock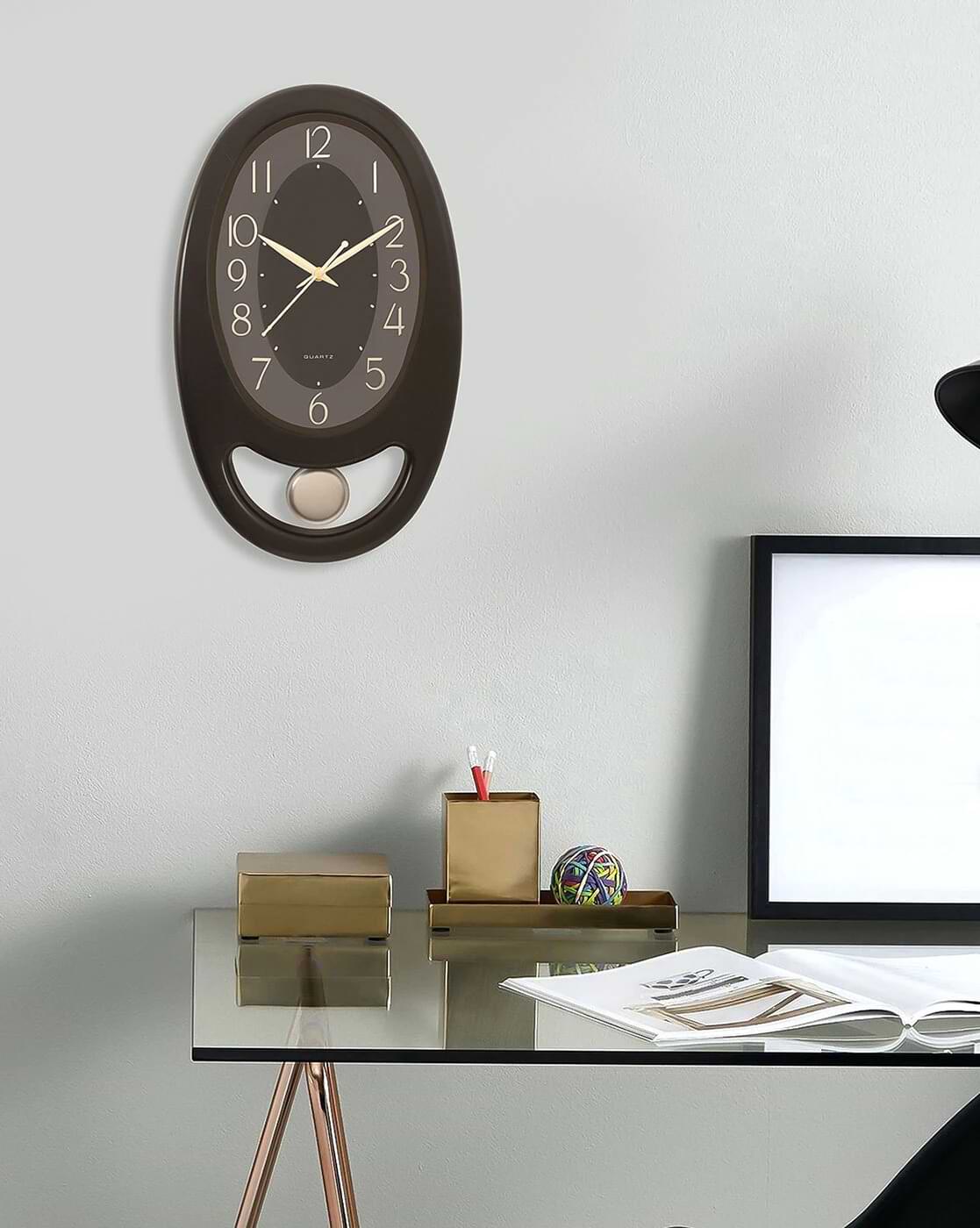 Funky Decors, Reindeer pendulum clock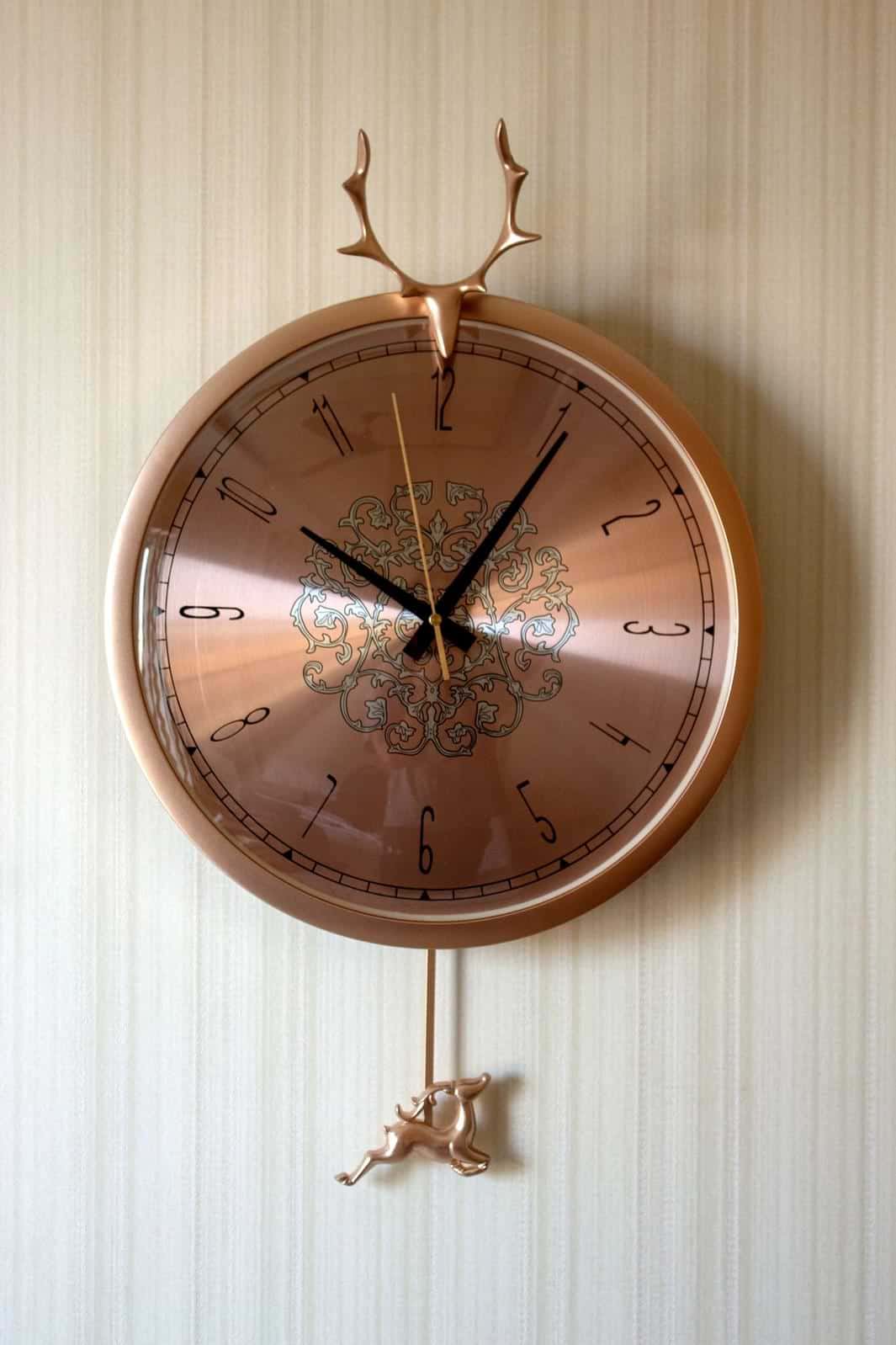 Watchbrand, Ajanta Grandfather Series Rhythmic Pendulum Clock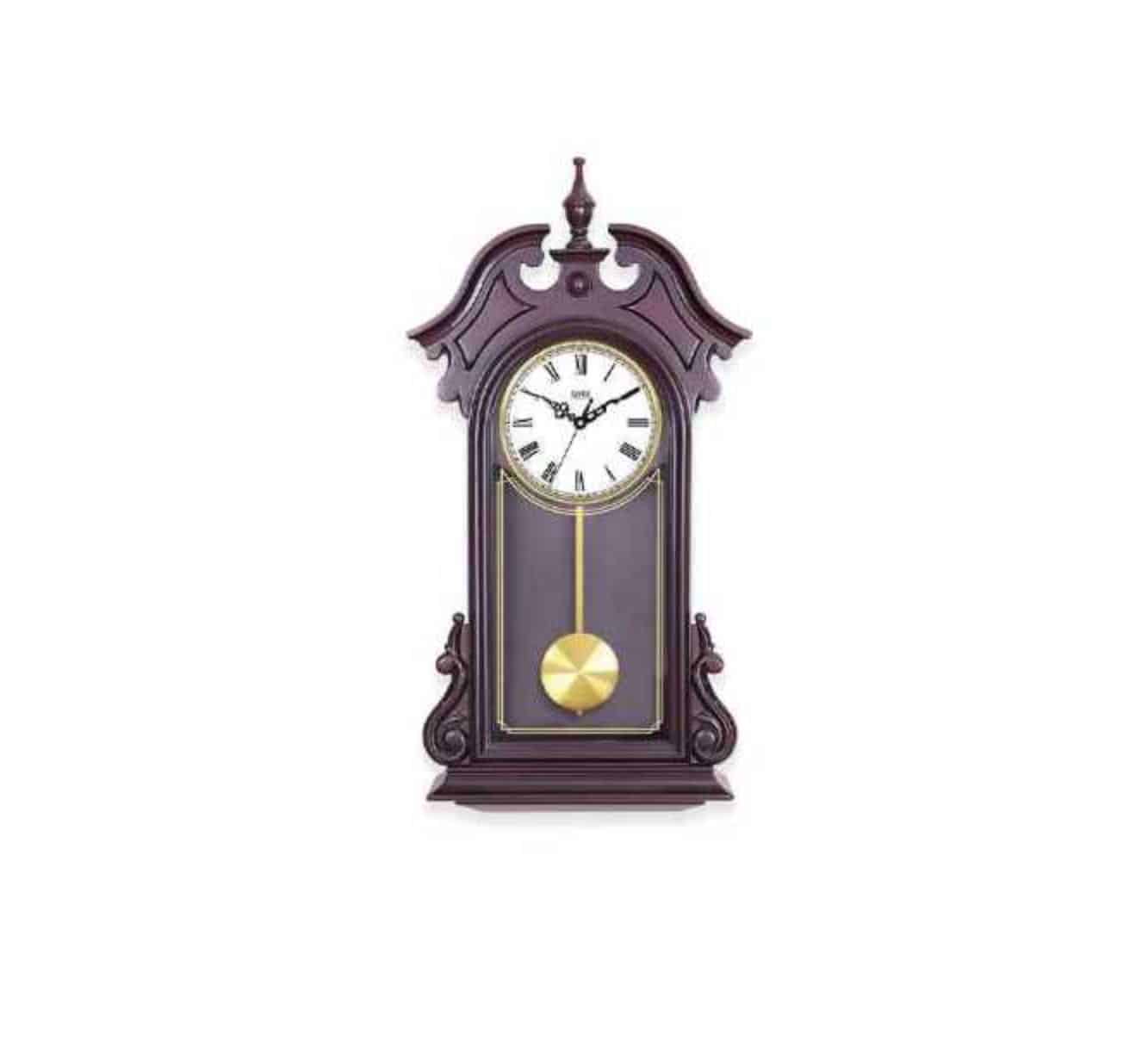 Roman wall clock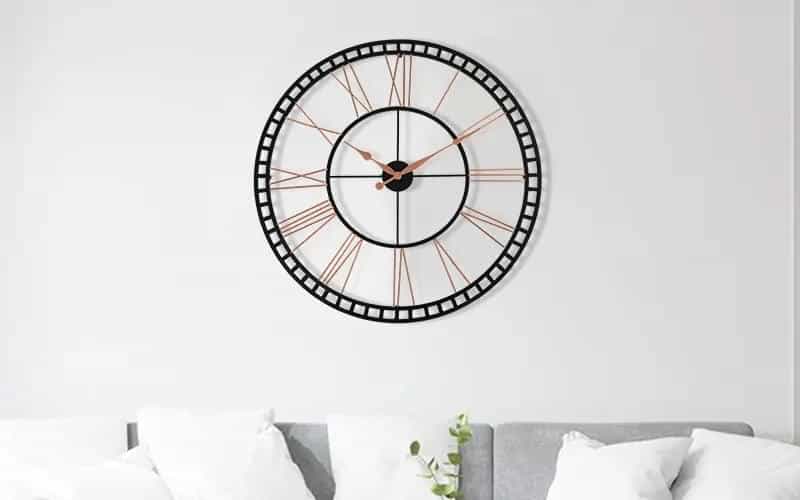 Image Source: Royal Oak
Clocks with Roman numerals are the most traditional and stretch back many centuries. In reality, Roman numerals were used on the dials of most pocket watches and wall clocks. While Roman numeral clocks can still be found in local stores, these clocks are no longer as common as analogue or digital clocks. Some people like to purchase such clocks because they are attractively made and extremely practical, while others find it difficult to read the time on such clocks. Following are our favourite online picks for Roman numeral wall clocks. 
Jaypore, Antique Gold Harper Round Wall Clock
Westside, Home Contemporary Roman Numerals Clock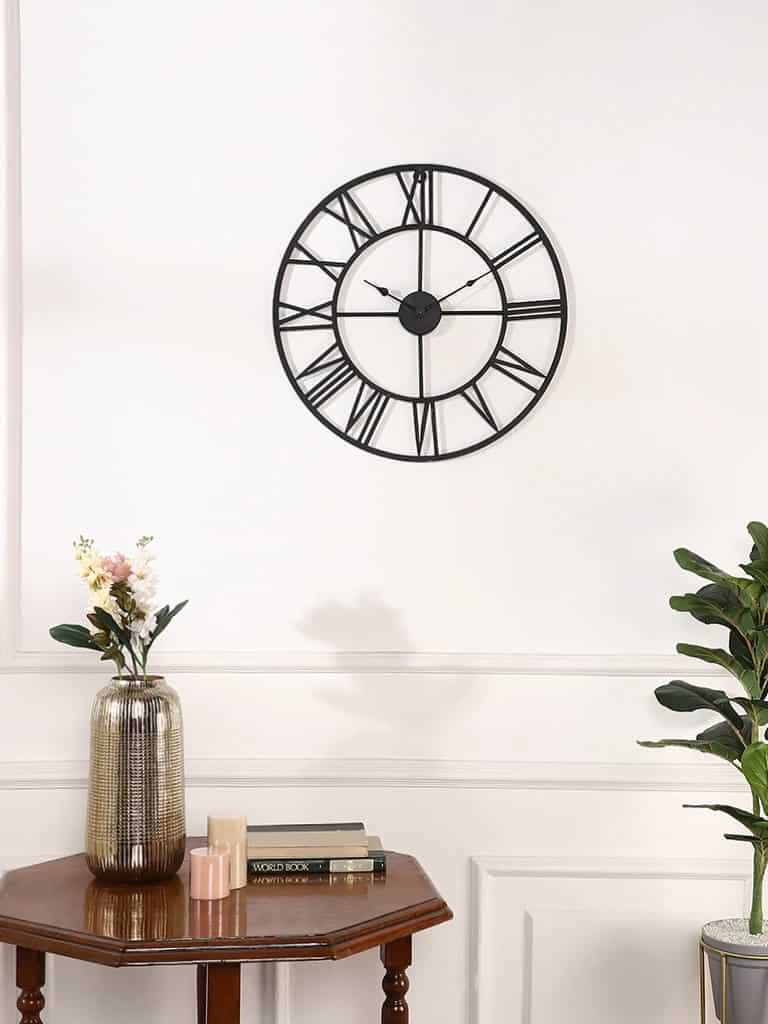 Home Town, Aristo Vintage Double Sided Station clock with Roman and Numerical Dials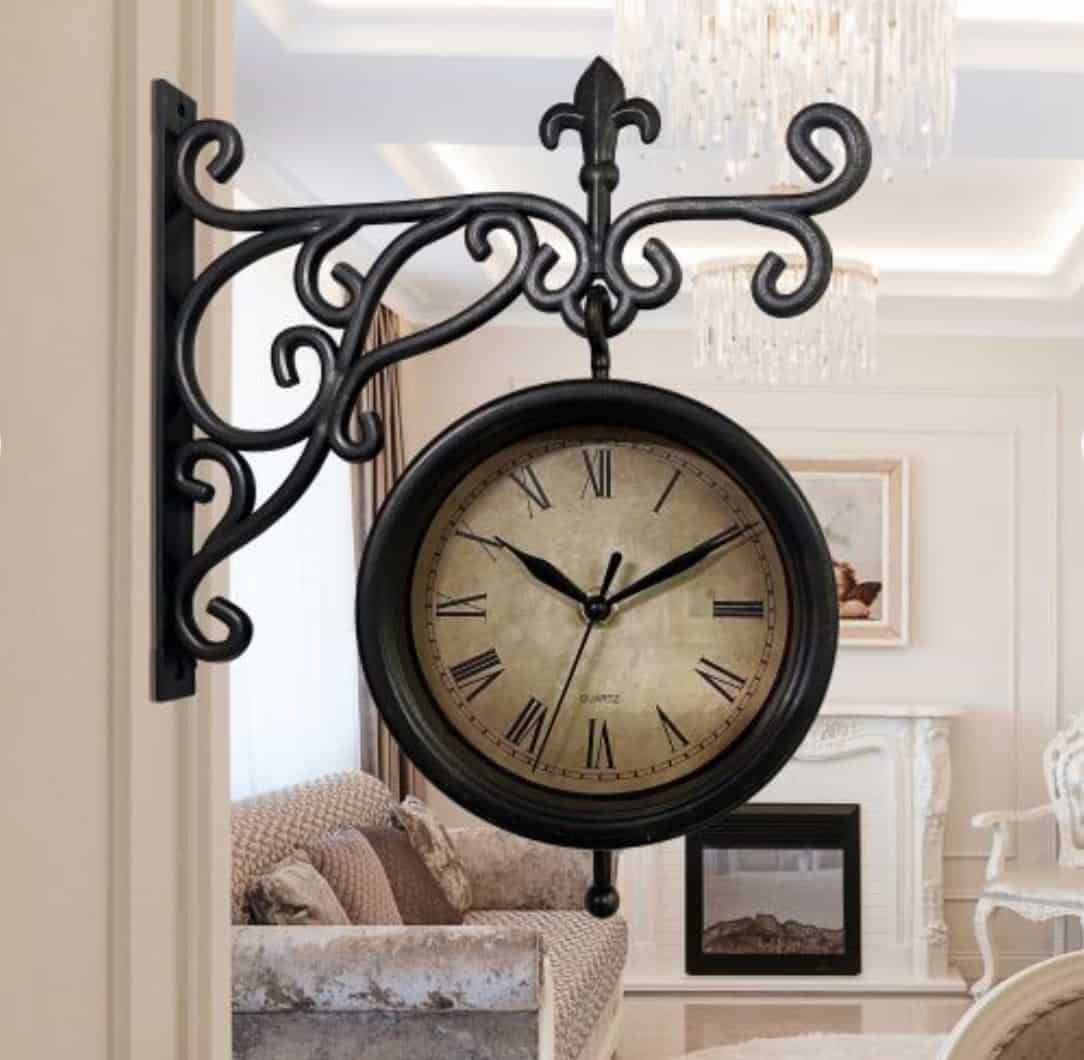 Funkydecors, Round Brown Roman Clock
Wall Mantra, Classic Home Roman Number Dual Layer Wooden Clock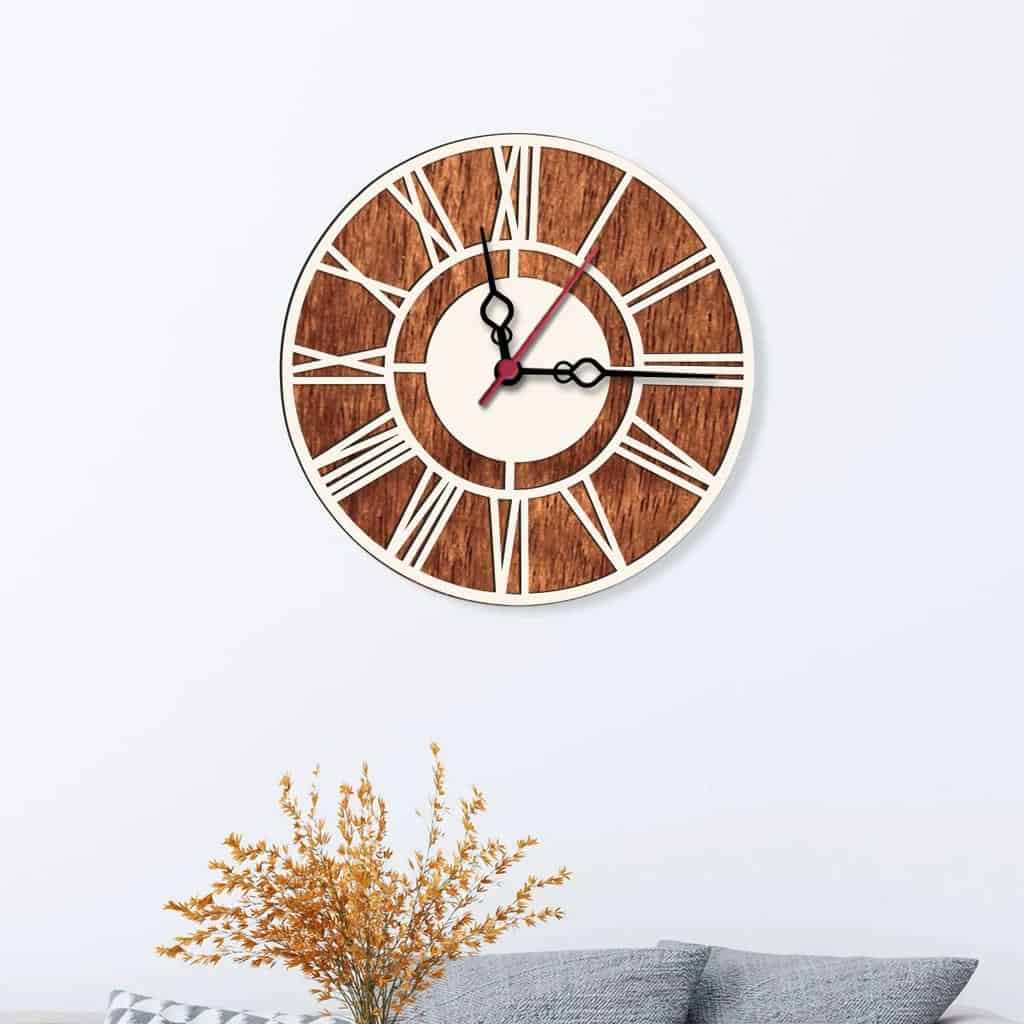 Cuckoo wall clock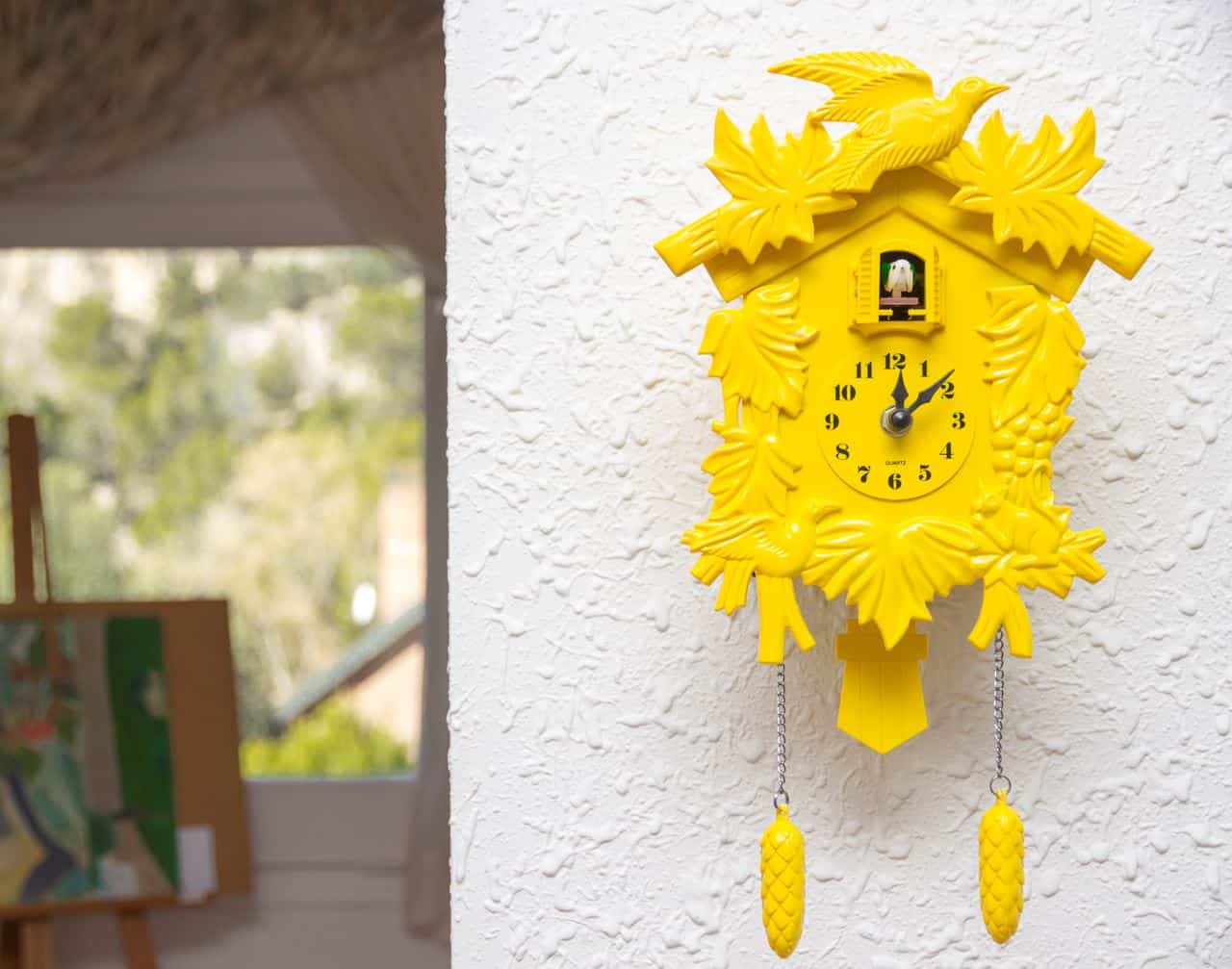 Image Source: Channel Distributions
Cuckoo clocks are another form of wall clock that is commonly found in homes. Due to their distinctive qualities, these clocks are regarded as the most enjoyable way to tell time. A cuckoo clock can be listened to instead of looking at the clock to check the time. Every time the clock's dial strikes the hour, it releases a cuckoo bird call, as the name implies. The cuckoo clock's little door design is another unique and intriguing feature. This little door opens automatically, revealing the cuckoo bird. The mechanism of the device is designed such that the bird comes out and goes back in according to the time. Below listed are the best online options for cuckoo wall clocks. 
The DecorKart, Enchanted Forest Cuckoo Clock
Modern Quests, Duo Cuckoo Jungle Green Clock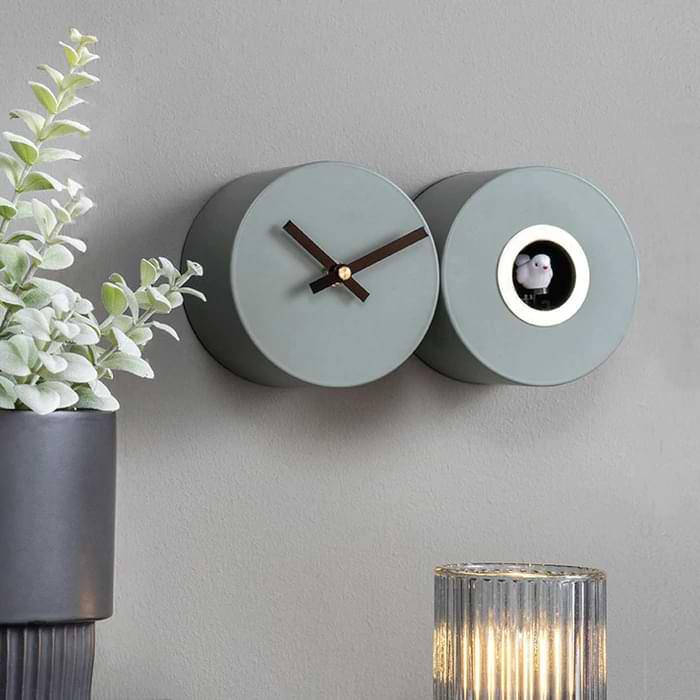 Ubuy, Cuckoo Clock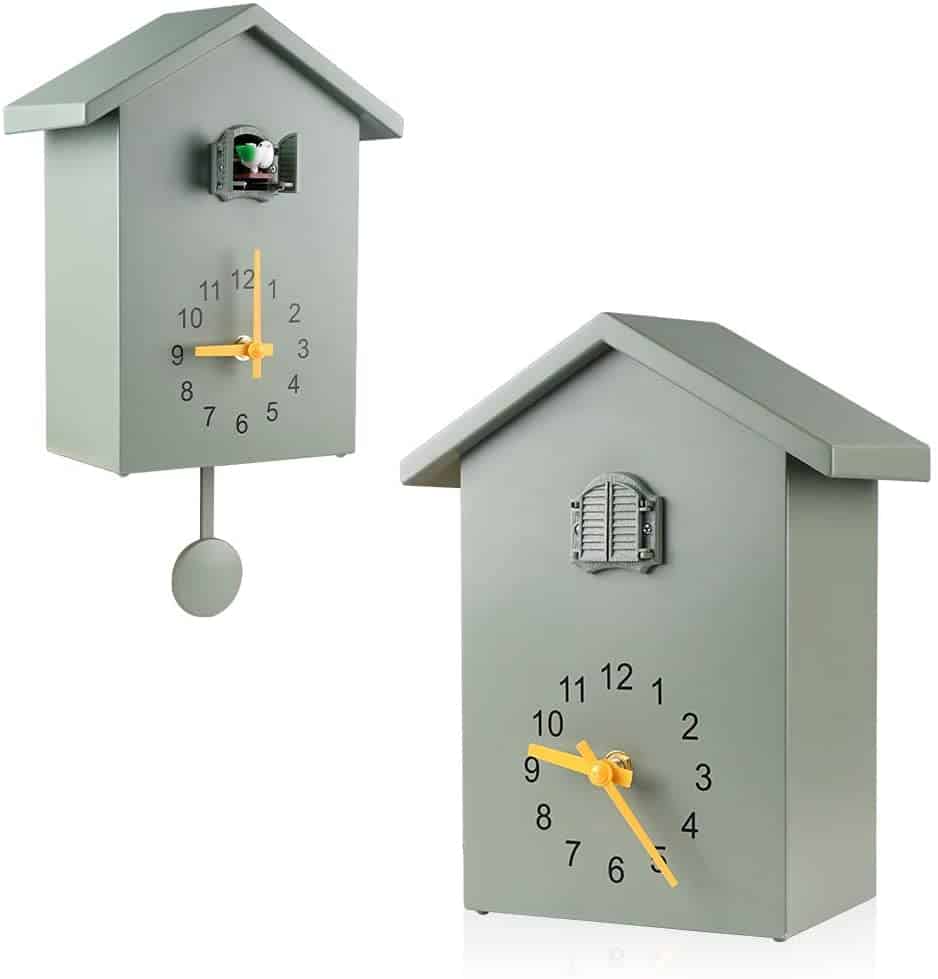 All Home Living, Vintage Swiss Farm Cuckoo Clock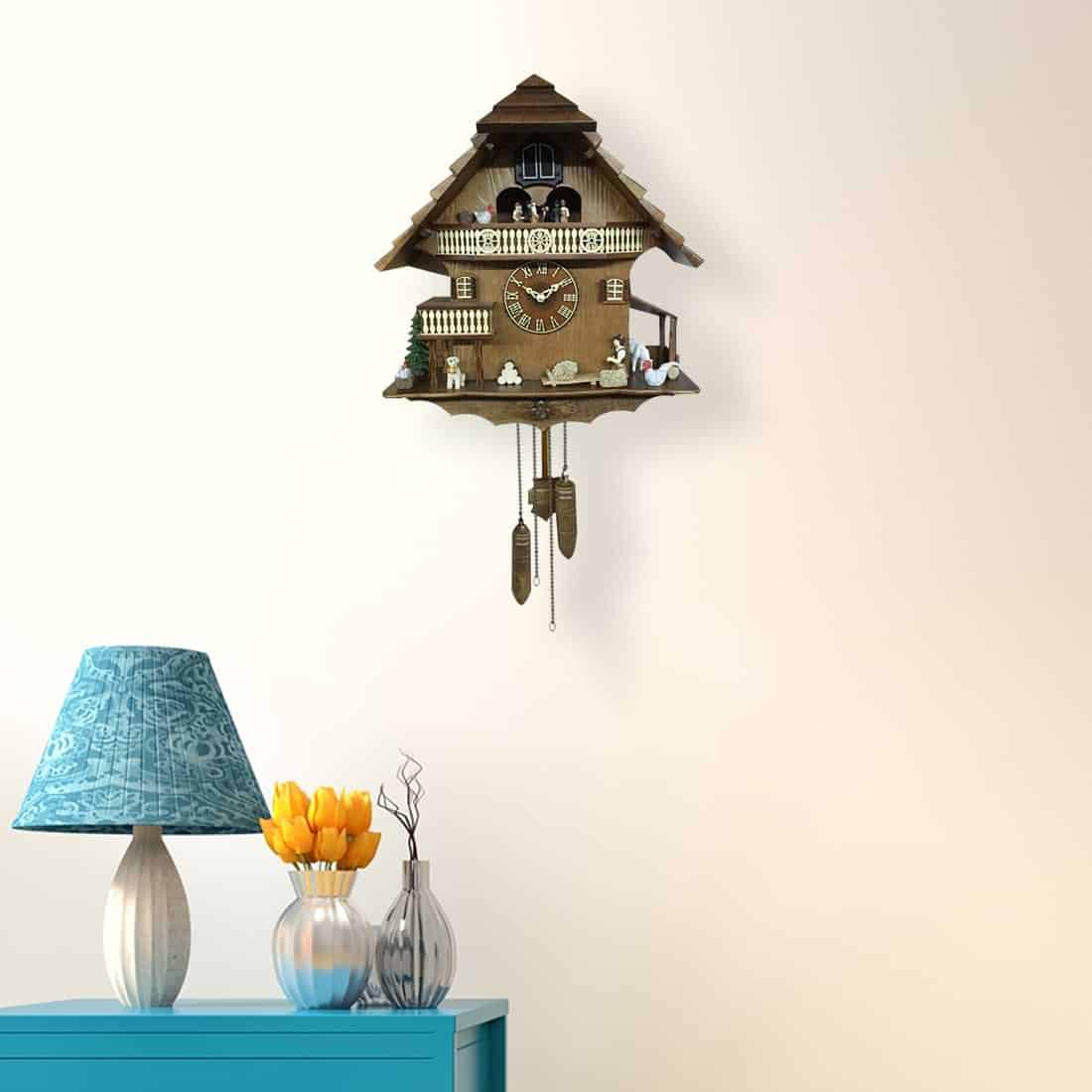 Watchbrand, Ajanta Cukoo Clock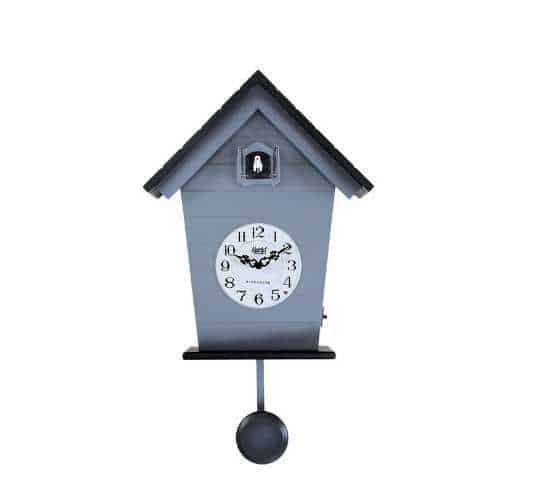 Tips for choosing the right wall clock for your home
If you're thinking about buying a clock for your home or workplace, keep the following considerations in mind before making a decision.
Visibility
Regardless of how attractive your wall clocks are, if the numbers are not visible, the function is not served! Therefore, ensure that the front glass does not reflect light and obscure the digits. Choose an item that displays the time properly.
Size
The size of the clock is another crucial element to consider. On the wall, the clock should not be too massive or too small. When purchasing a clock, keep in mind where you intend to hang it.
Type
Are you looking for a digital or analogue clock? Some people who like numerals over hands and want to know the time in seconds would appreciate digital clocks. They are either battery-powered or require a direct power source. Analogue designs are traditional and elegant. In comparison to the monochrome designs of digital clocks, they are also quite appealing.
Sound
The ticking sound of a clock can be disturbing for some individuals, especially at night. Choose clocks that work quietly in such situations. If you choose a digital clock, you can skip this feature.
Features
A clock can also be used as a decorative item. Cuckoo clocks, old-school pendulums, and symphonic clocks are examples of models that blend style and practicality.
Colour
Modern clocks come in a variety of colours to match the decor of any room. You can choose a matching or contrasting colour dial depending on the colour scheme of your space.
Material
Long-lasting materials such as wood, acrylic, or metal offer a stylish look to your area.
Wall clock positioning as per Vastu Shastra
To avoid any negative consequences, one should be aware of the proper clock direction as suggested by Vastu. Placing clocks in the Vastu-recommended directions will draw beneficial energy, ensuring that your life goes well.
Image Source: Feng Shui
North
The north, which is ruled by Kubera, the deity of wealth and prosperity, is the perfect direction to hang a wall clock. This placement will ease the family's financial issues.
East
If positioning the clock in the north direction is not possible, you can keep it in the east direction. The king of Gods and heaven, Indra, rules the east. So, placing a clock on the east wall will bring wealth.
West
If none of the other indicated directions yields an acceptable location for the clock, consider placing it in the west. Varun, the Lord of Rain, rules the west, which represents stability in life.
South
You should avoid displaying the wall clock in the south direction according to Vastu norms. Your family and finances may get negatively affected due to the incorrect position of the wall clock. The reason for this is that this direction is considered unlucky and is controlled by Yama, the Death Lord.
31+ Statement wall clock designs for sophisticated home interiors
Conclusion
A wall clock is a diverse device which is essential for tracking time and also a decor element in your home. However, choosing the right size and type is imperative for easy reading and pleasant visuals. A clock that is not the correct size or aesthetic will break your room's vibe. Another important factor is clock positioning. According to Vastu, each direction has its own merits and demerits. Thus, prioritise placing your clock in the north or east direction to reap the best benefits and avoid conflicts. Each of the designs of the wall clocks presented in this article has a distinctive style. Also, pick any of the above-listed wall clock options and shop them online for the best price. So, find the design of the wall clock that best complements your home decor and keeps you on time at all times!
*The featured image used in this article is from Farmfoodfamily.com