Doors and windows play a very significant role in the aesthetic, design, and energy performance of any building. In continuation with the WOODINNOVATIONS webinar series, Canadian Wood recently conducted the second webinar focused on the 'Door Industry' for door manufacturers, by emphasizing its relevance to the Indian woodworking industry.
Additionally, in the doors segment, wood has been a very popular raw material. In the traditional and luxury markets, it is widely used for the manufacturing of doors, doorframes, and door jambs (chaukhats). The natural warmth, elegance, and beauty of the wood, instantly elevates the look of a space and adds character. It cannot be replicated by any other material. As wood has been a preferred building material for doors, the next essential step is to choose appropriate wood species, which define the price, performance, and durability of the product. While looking for appropriate wood species, manufacturers often consider the dimensional stability, screw and nail holding ability, resistance to rot, termite, and decay, suitability for carving (if needed), ease of installation, and maintenance requirements. Demand for safe and fire-resistant wood products has increased with new regulations coming for new-age constructions.
Canadian Wood species are best suited for solid wooden doors, flush doors, and door jambs with wood species such as Douglas fir, Yellow cedar, Western red cedar, and Western hemlock as excellent alternatives to hardwood species owing to their consistent high quality, durability, and resistance. The wood is sustainable, certified and the wood species come in standard grades and sizes. Canadian timber is accepted as an alternative to teak and meranti, fulfilling the requirements for making frames and doors.
WOODINNOVATIONS – Door Industry for Door Manufacturers
The recent Canadian Wood webinar driven by reputed leaders from the Indian door manufacturing industry viz., T R Krishna Murthy (E Door Solutions – Hyderabad), Jitendra Goyal (Dormak Interio – Jaipur), and Capt. Edwin Saldanha (Doors & Doors Systems – Mumbai), highlighted the trends, innovation, and creativity in door manufacturing using wood. The speakers presented an impressive door range along with the best practices and effective use of Canadian Wood species for solid wood door manufacturing. An hour-long informative session also shared light on how home and building owners today are becoming experimental while choosing doors as it plays a huge part in ensuring security and privacy, further enhancing the aesthetics of respective spaces.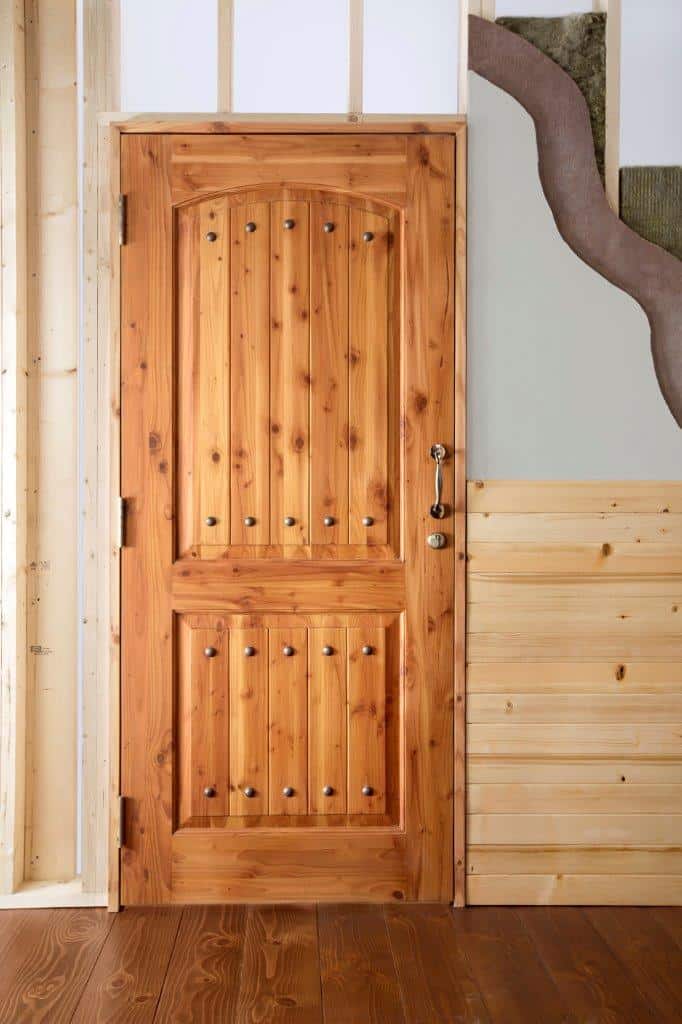 Speaking during the webinar, Mr. T R Krishna Murthy, a visionary and Founder Member of E Door Solutions – Hyderabad said:
"We have been using Canadian Wood, specifically timbers, in the manufacturing of conventional door frames for three years. Some residential and commercial developments have deeply benefited from our services and the products we sourced from BC Canada.
We discovered that Canadian Wood products are both user-friendly and polish-friendly. With Canadian timber, we are developing finger jointed, edge laminated frames, and for panel door shutters also, we have used Douglas fir and Yellow cedar widely in our projects. We can foresee that the game-changer in the Indian door market will be the demand for oversized entry doors. These floor-to-ceiling doors are popular among architects and interior designers and are available in a variety of styles and aesthetics."
Mr. Jitendra Goyal, Founder and Managing Director of Dormak Interio – Jaipur added by saying:
"As door manufacturers for over 12 years, we have realized that the quality and finish are extremely important for architects. To meet such requirements, we use Yellow cedar species for door manufacturing in our projects. Manufacturers have been appreciative of Yellow cedar as it furnishes a pigmented view of doors, and is indeed delivering good results. Canadian Wood products have been known for great quality, longevity, and stability. From a design development perspective, dowel joint has become very prominent in the market. It is followed by the evolution of fixing method of the doors."
Subsequently, Capt. Edwin Saldanha, a master mariner and Managing Director of Doors & Doors Systems – Mumbai said:
"It is needless to mention that the door industry has evolved over the years. Today, we could maximize the use of wood for fire door manufacturing. Thus, we can benefit more from it when compared with steel fire doors. Earlier, we searched for an alternative to red meranti wood as its stability and moisture content are not ideal. We then connected with Canadian Wood and found Western hemlock and Douglas fir species for internal frames and exterior door frames. Moreover, we have test certificates for 60 minutes fire door and frame with Douglas fir. However, the industry is growing rapidly, and hence, we want to have 120-minutes test certificates. We have done trials for 120-minutes fire door experiments with Canadian Wood. Thus, we look forward to lighter fire doors made of Canadian Wood, and we shall do fire tests before releasing them commercially."
Commenting on the culmination of the webinar for Door manufacturers, Mr. Pranesh Chibber, Country Director – Canadian Wood: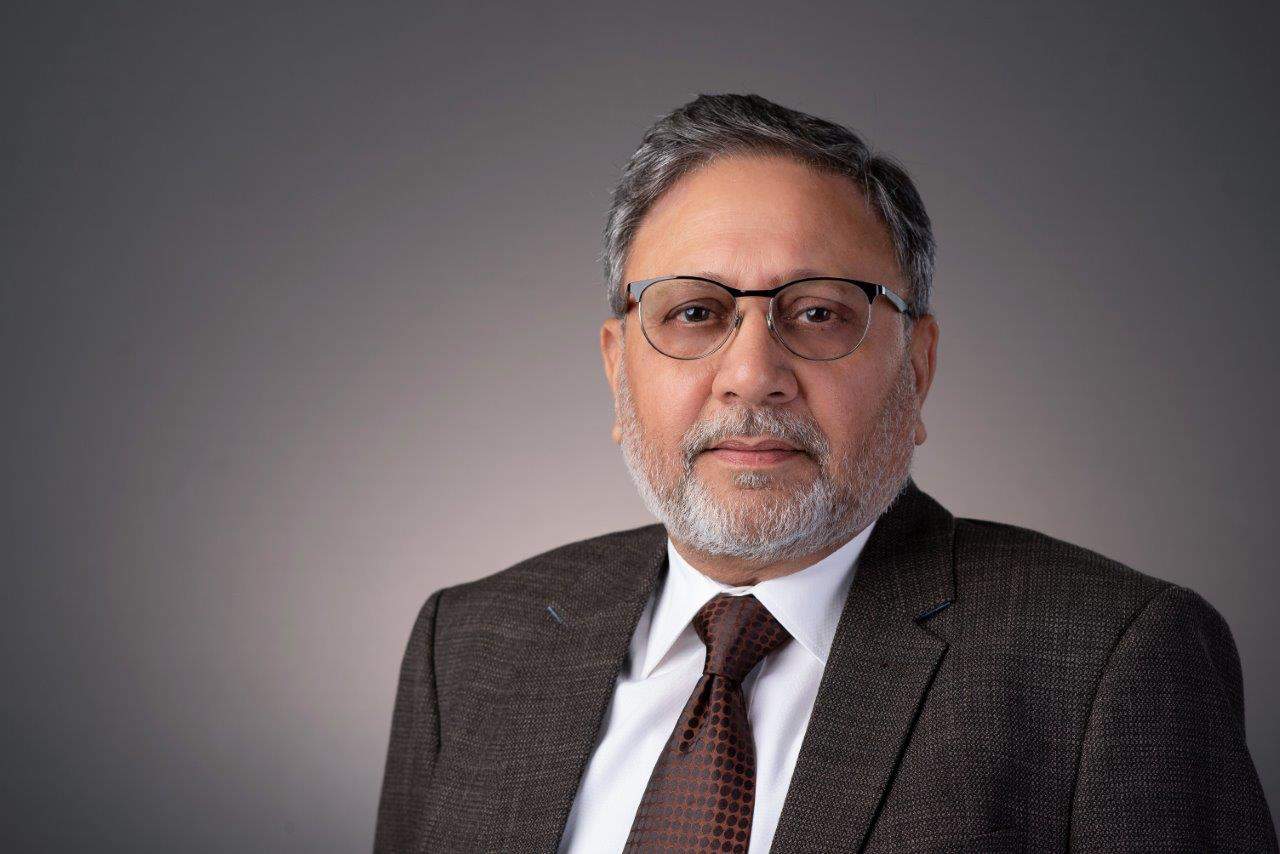 "The availability of sustainably sourced and certified wood is encouraging industry professionals to make a responsible choice. Many door manufacturers, developers, and architects are looking at building villas, country homes, farmhouses, and resorts with Canadian Wood species. We have also witnessed an increase in consumer spending on the construction and renovation of commercial and residential buildings. We're optimistic that this market demand will drive Indian doors market growth. Furthermore, wood is a very cost-effective raw material for doors and door frames. On account of the escalating demand, the wood market has begun to see increased adoption. With more and more wooden door manufacturers employing the required techniques and hardware to make doors on the parameters demanded by the clients."
Even though the overall real estate market in India initially remained affected by the outbreak of the COVID-19 pandemic, a few Indian cities show a quick rebound. Additionally, the booming demand for energy-efficient and impact-resistant housing infrastructure will lead the industry towards more innovative products materials. Demand for uPVC and WPC doors has also increased as they have advantageous properties including strength, versatility, limited maintenance, high insulation against noise, resistance to moisture, etc.
About Forestry Innovation Consulting Pvt. Ltd.
Forestry Innovation Consulting Pvt. Ltd. is a crown agency of the government of British Columbia (B.C.) – the westernmost province of Canada, with a mandate to promote its wood products in offshore markets. It focuses on promoting five distinct wood species in India, namely: 1) Spruce-Pine-Fir (SPF), 2) Western hemlock, 3) Douglas-fir, 4) Yellow cedar and 5) Western red cedar. These species have unique properties making them suitable for a range of reman and structural applications. Canadian Wood lumber remains available duly seasoned, sized, and graded, almost ready-to-use across the country through a network of 41 stockists in all major towns.
Click here to watch the webinar.