Christmas is around the corner. Hence, there is no better way to get into the season's spirit than by gathering all the best decor ideas and items to get started with the Christmas tree and home decorations. To give your home the best Christmasy touch, you need bright fairy lights, lush greenery, sparkling ornaments, colourful bows, etc. Altogether, this will transform your home into an enchanted land.
The Christmas season starts long before December 25th. It's because of all the decorations and festivities taking place around us. You can start your decorations by decking up the Christmas tree, hanging the stockings, and spreading shades of red and green in your house through decor.
Christmas decorations may feel monotonous if you are stuck with the same kind of decorations year after year. So, you can switch to crafts and DIY to make your own Christmas wreath, ornaments, or advent calendar. In this way, you can spruce up your staircase, set up a gorgeous tablescape, or decorate a mantel without reusing your old Christmas decor.
In this article, we have enlisted some mesmerizing Christmas decoration ideas for you to easily recreate at home. You will also find some shopping links that will help you pick the most elegant and appealing Christmas decor items. So, to spark your creativity and bring out the best of the Christmas decorations, read along.
Top 10 Christmas decoration ideas
Christmas decoration scheme #1 – Go for red accents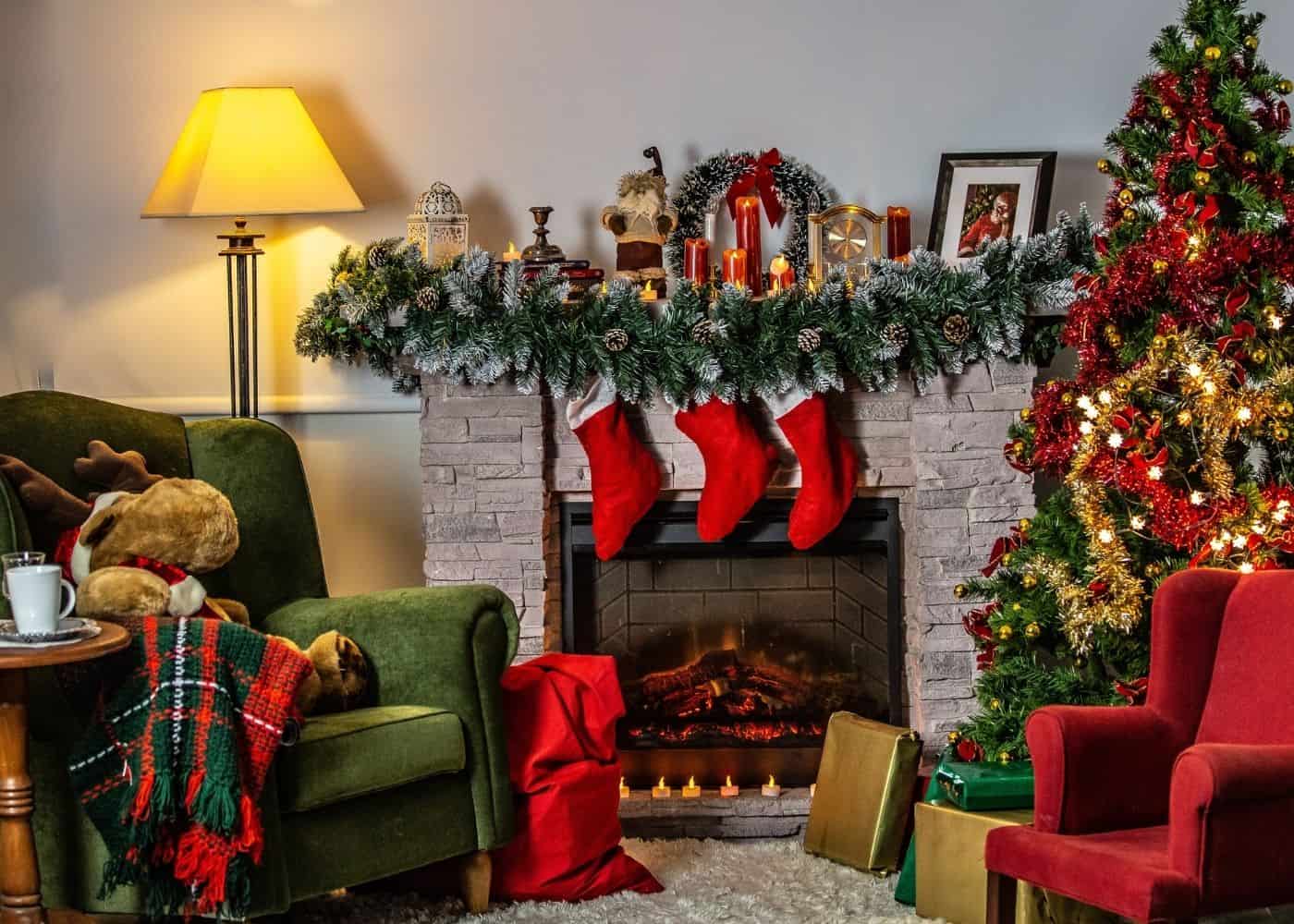 Image Source: HoneyKids Asia
Red is the colour of the Christmas season. So, amp up your Christmas decorations by placing red festive pillows, berry wreaths, plaid throws, etc. in every corner of your home. You can also look for display areas like the top of a chest, the living room fireplace, and bookshelves to place your red Christmas decorations.
Christmas decoration scheme #2 – Include small reindeer decorative items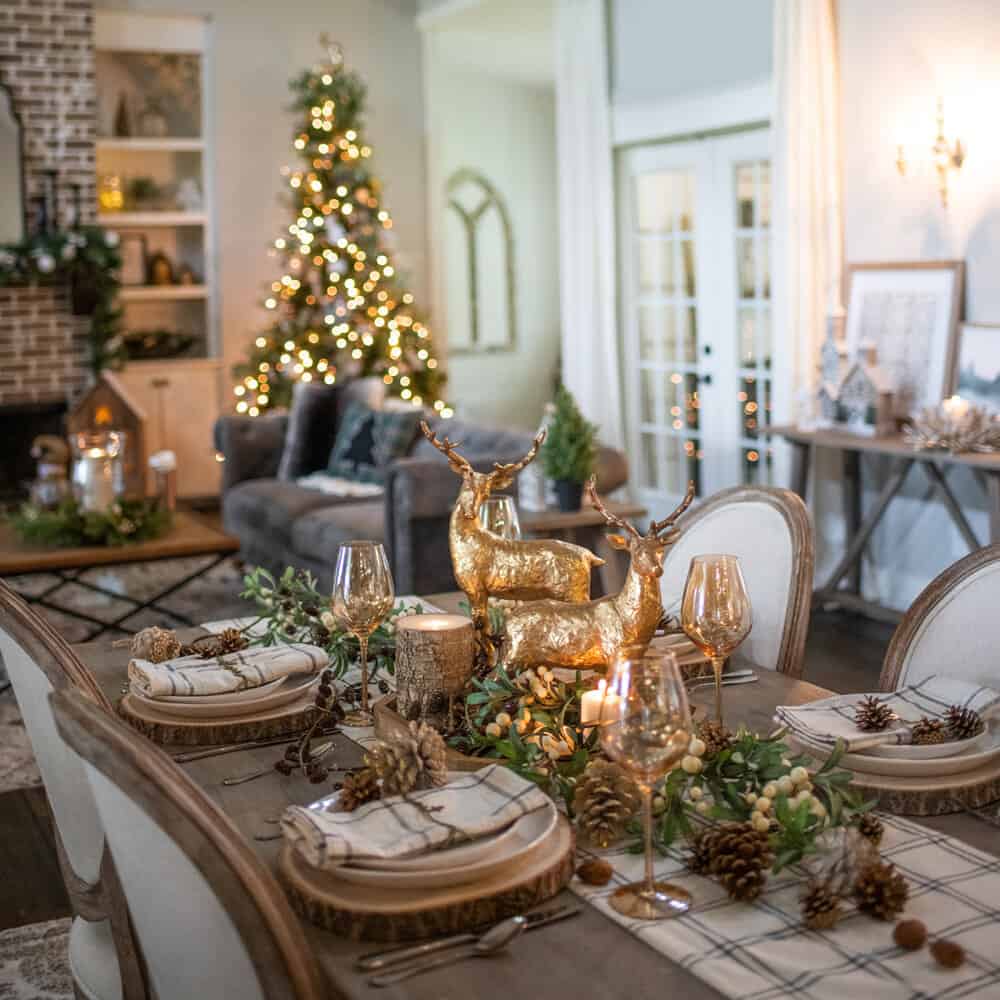 Image Source: Pinterest
Including small reindeer decorations around your house is the best way to welcome Santa. You can also give a personal touch to your artificial reindeer by covering its antlers with gold and silver glitter. Then, you can place them on your mantel, bookshelf, coffee table, or use them as a Christmas card holder.
Christmas decoration scheme #3 – Make your own Christmas wreath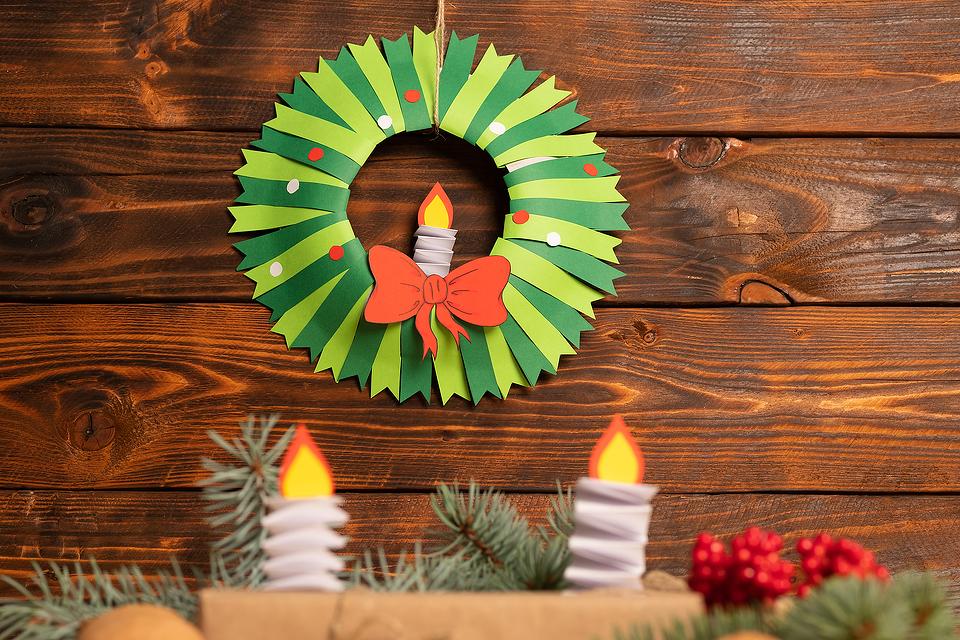 Image Source: 30Seconds
Green and red wreaths are an integral part of Christmas decorations. Moreover, they are very easy to make and give a Christmasy feel to your decor. You can use popsicle sticks in three different shades of green and a red ribbon to make your own Christmas wreath. Then, hang them around your house to complete your Christmas decor.
Christmas decoration scheme #4 – Hang paper snowflakes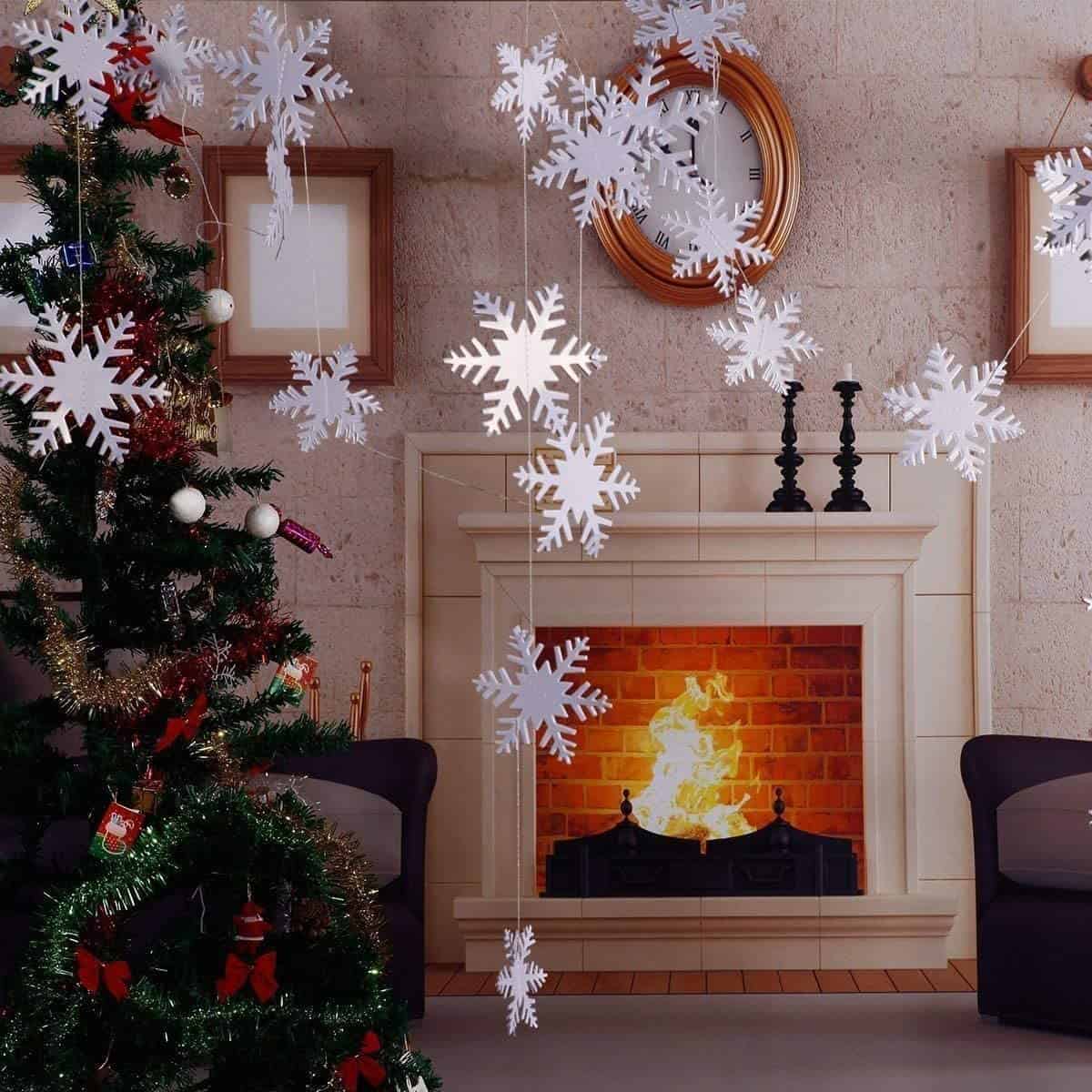 Image Source: Ubuy India
Bring the snow flurry inside your home by hanging paper snowflakes from the ceilings. Paper snowflakes can also be used to set your table before Christmas dinner or as a garland hanging from the mantel. This is a budget-friendly way to add a finishing touch to your Christmas decorations.
Christmas decoration scheme #5 – Decorate with tassels and sparkles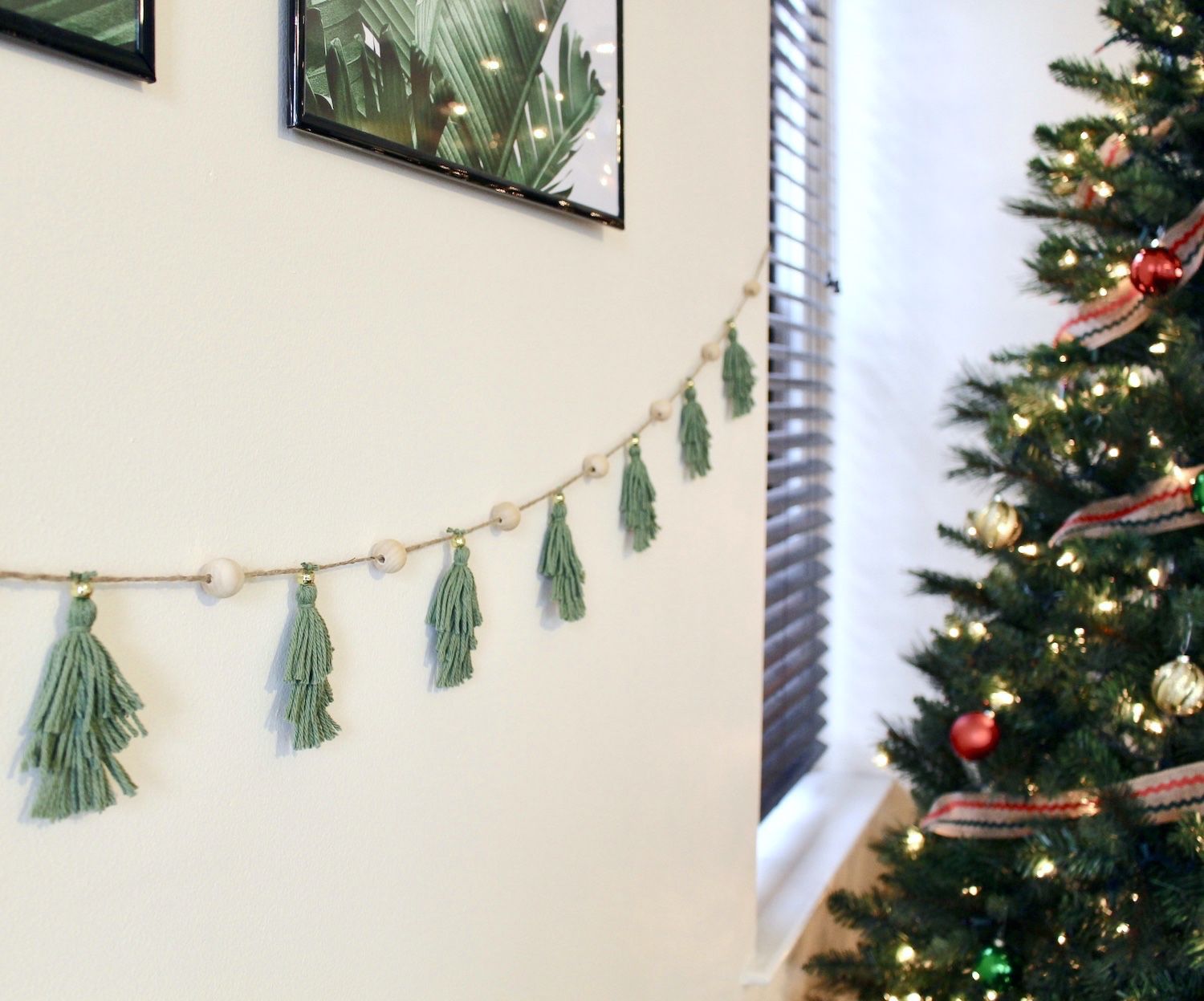 Image Source: The Beetique Blog
Tassels and sparkles are a must for Christmas decorations. Hence, you can hang colourful tassels and add extra sparkle to your Christmas tree to make it look the best out there. You can also hang your tassels from doorknobs, desks, or chests of drawers to spread Christmas cheer around your house.
Christmas decoration scheme #6 – Use stockings and socks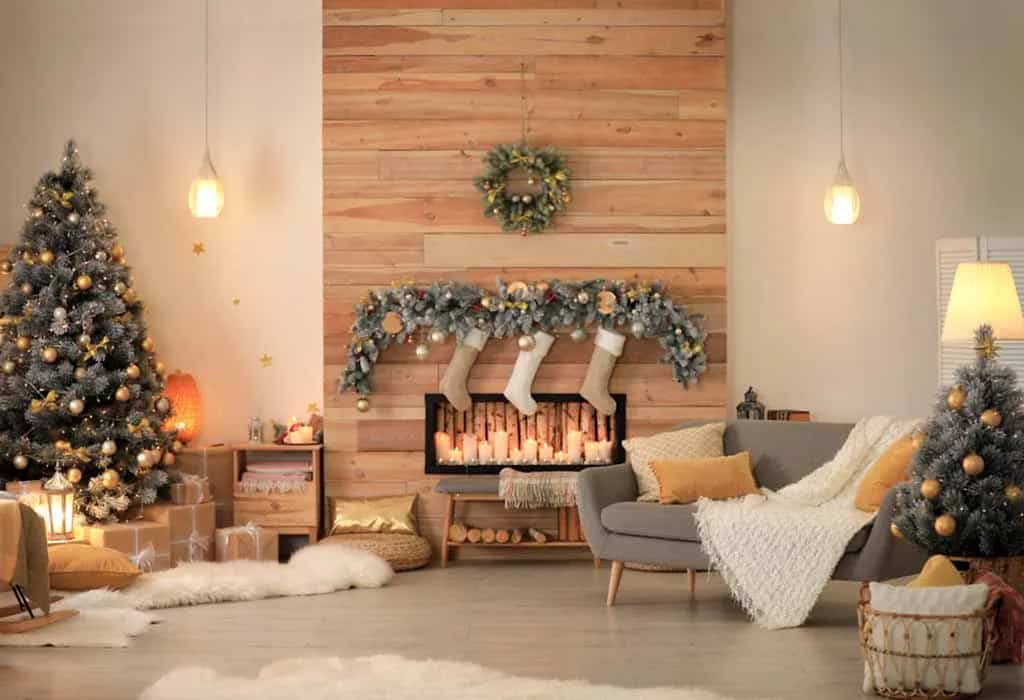 Image Source: FirstCry Parenting
To add a further dimension to your Christmas decor, use your old stockings and socks as decor items. You can also personalize them by dyeing them the colour of your choice and stitching colourful beads or ribbons around them. The best place to hang these is around your mantel, bookshelf, etc.
Christmas decoration scheme #7 – Add garlands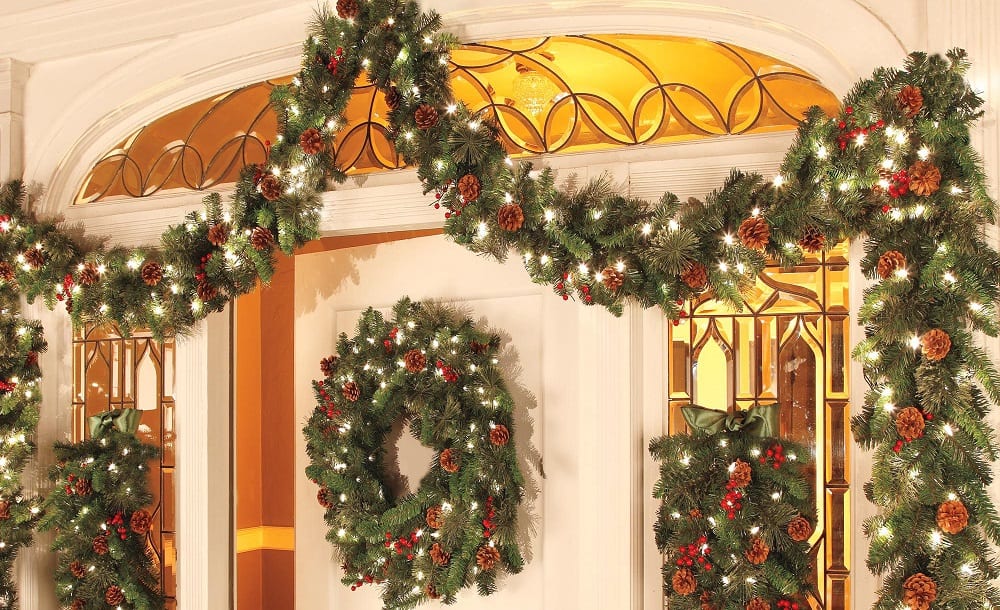 Image Source: All About Christmas
Garlands are pretty and simple to recreate. You can create Christmas garlands using leaves, pompoms, flowers, beads, etc., and hang them on your walls, in your hallway, along the staircase, around the Christmas tree, or simply use them to decorate your dinner table. Colourful garlands spread the Christmas magic around your house without doing much.
Christmas decoration scheme #8 – Display your Christmas cards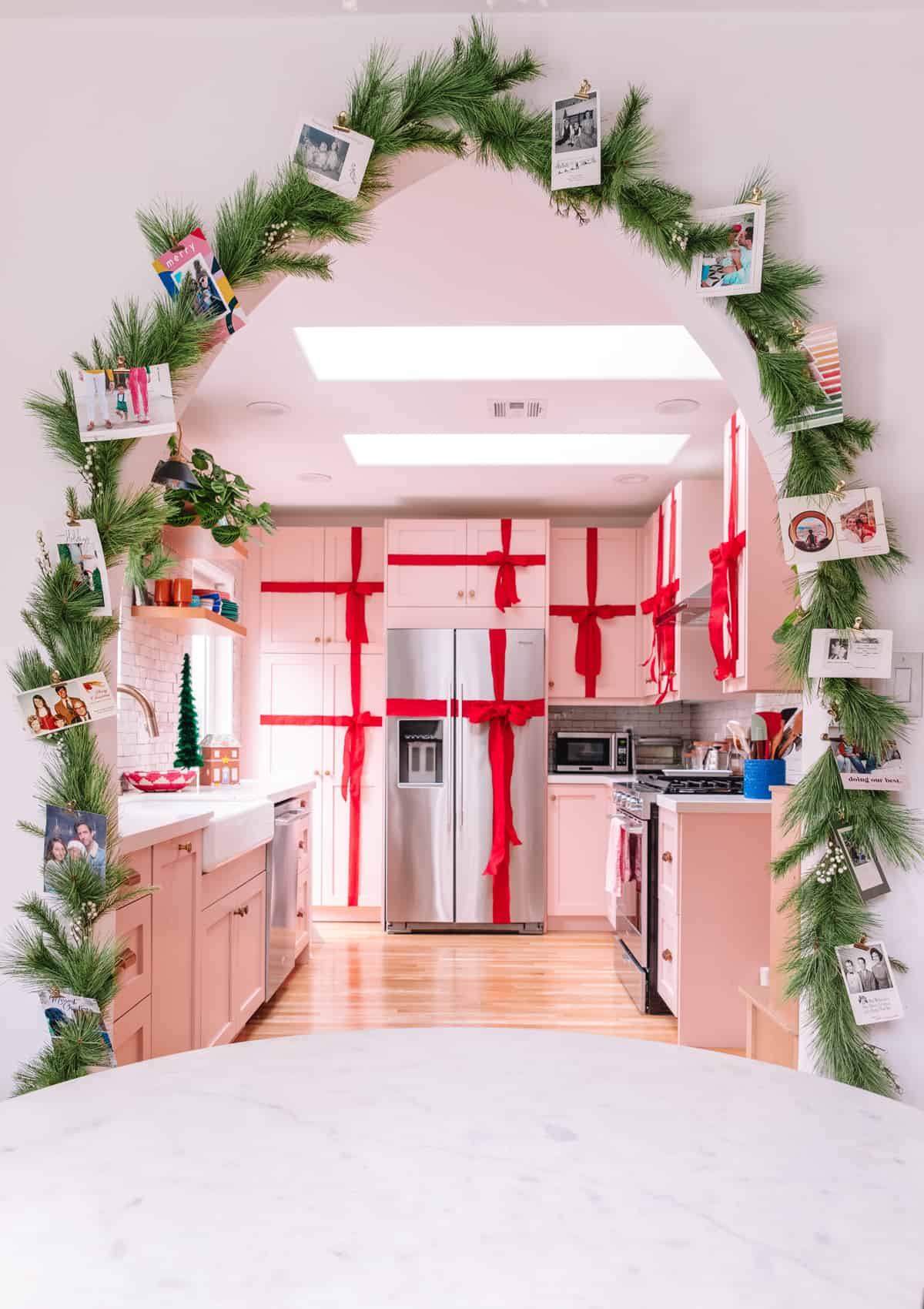 Image Source: Studio DIY
Everyone receives Christmas cards, so why not gather them and create a display on the walls? You can get more creative by arranging them on the wall in the shape of a Christmas tree or hanging them from a wooden hanger. Always remember to hang your cards within reach so you can clip on new ones as soon as they arrive.
Christmas decoration scheme #9 – Use scented Christmas candles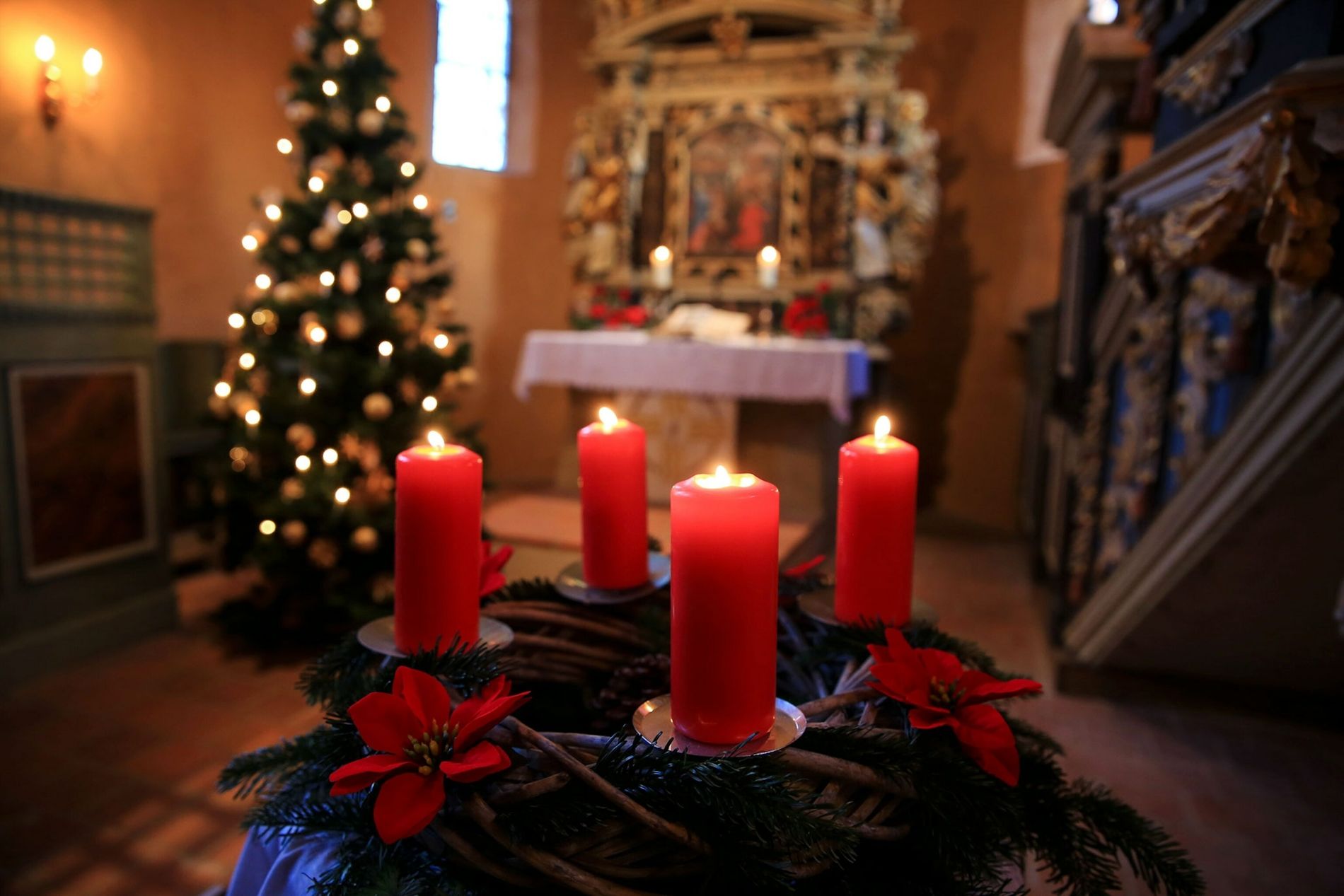 Image Source: National Geographic
Candles are also a great decor item if you know how to place them. For Christmas, you can place them on your mantel or coffee table to amp up the decor. You can go for a monochromatic display of candles that are of different heights and sizes, or scented ones. You can also pair up your candles with some festive greenery, stockings, or ribbons to create a cohesive aesthetic.
Christmas decor scheme #10 – Paint small balls and lights for the tree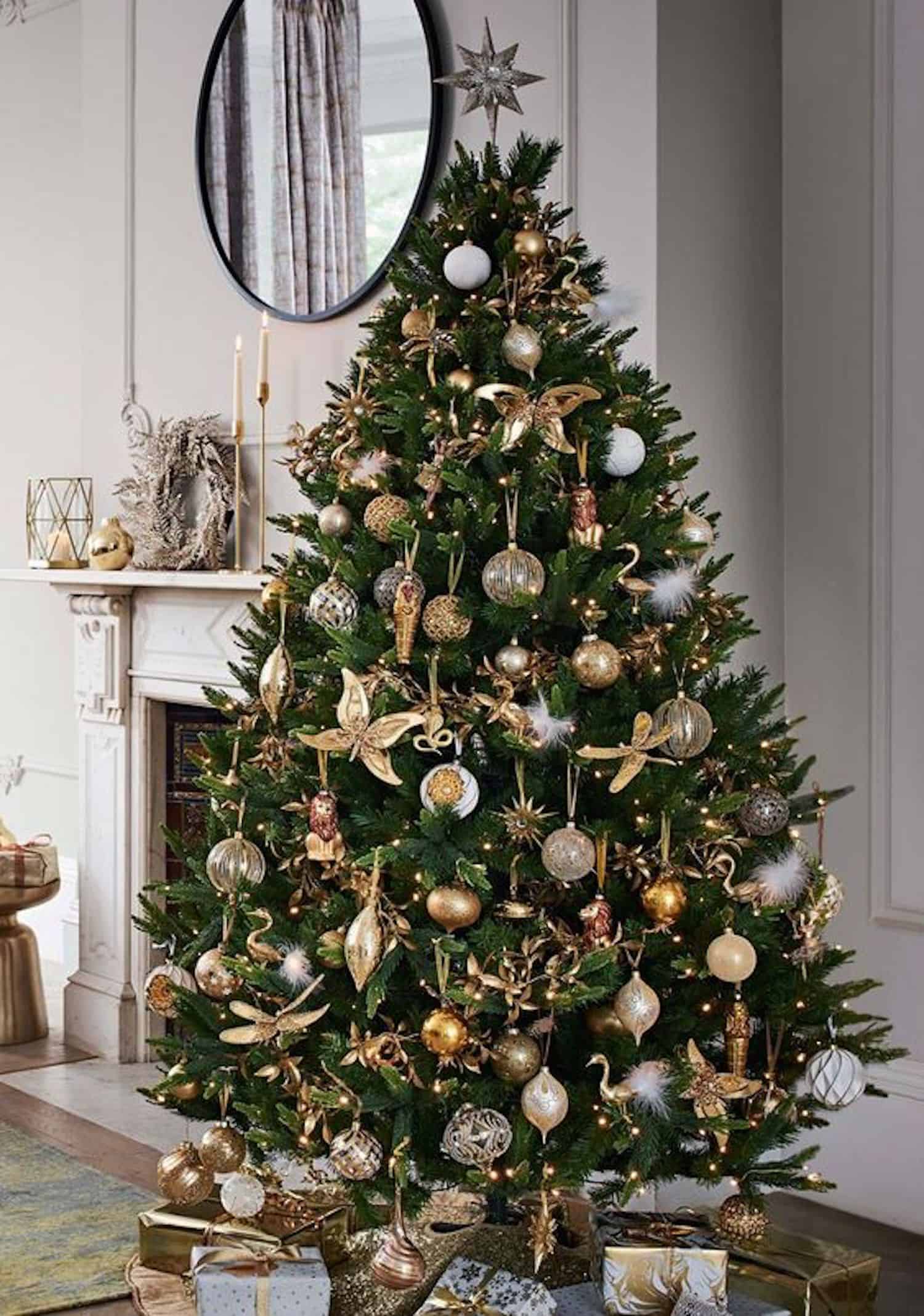 Image Source: Christmasphere
The heart of Christmas decorations is the Christmas tree. To add drama to your tree, you can paint small balls, wrap fairy lights around it, or hang handmade stars from it. Always try incorporating colours like hot pink, gold, silver, and red into your Christmas tree to make it look more elegant and festive.
Our top Christmas decor-buying recommendations
Christmas Decor by Nestasia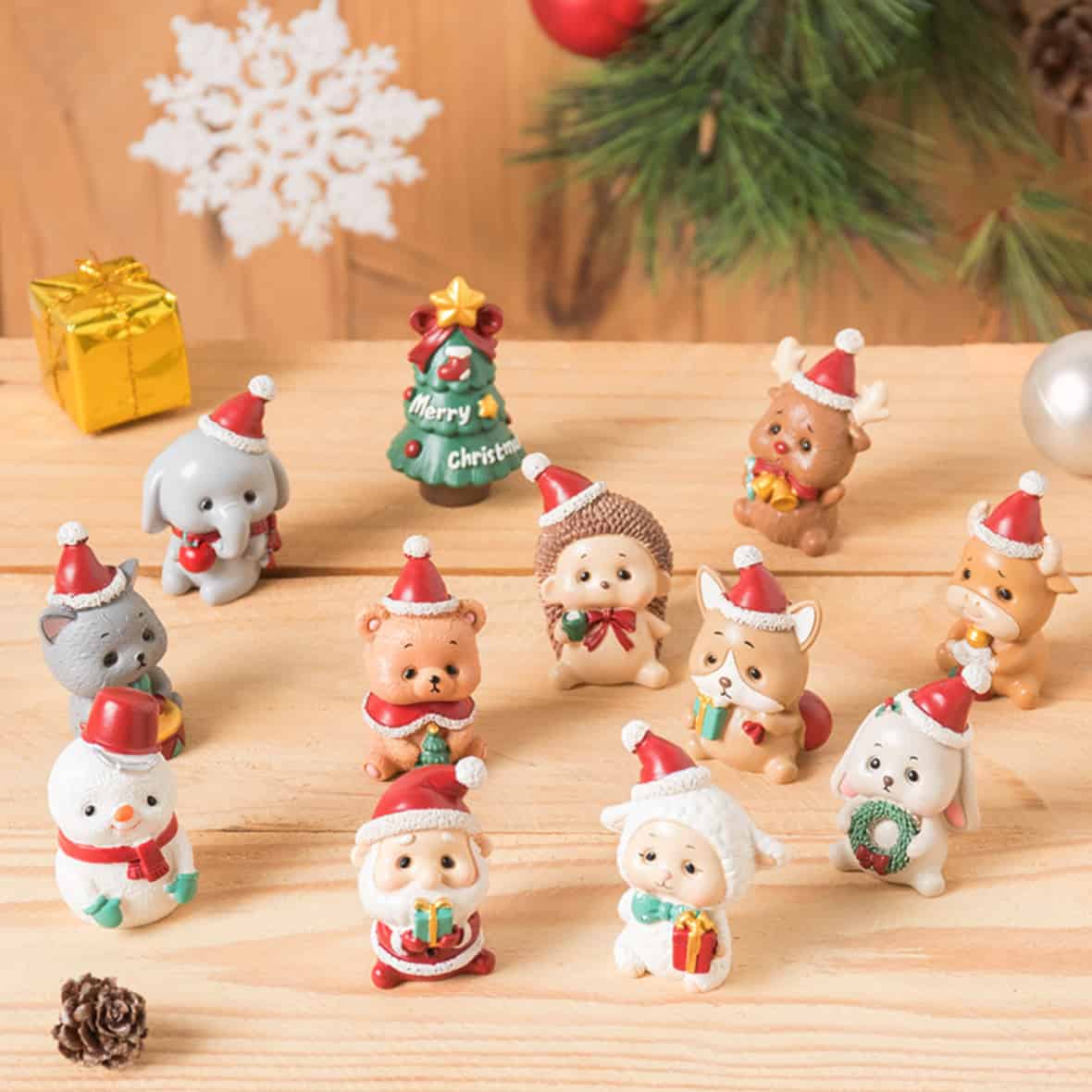 Christmas Ornament by Etsy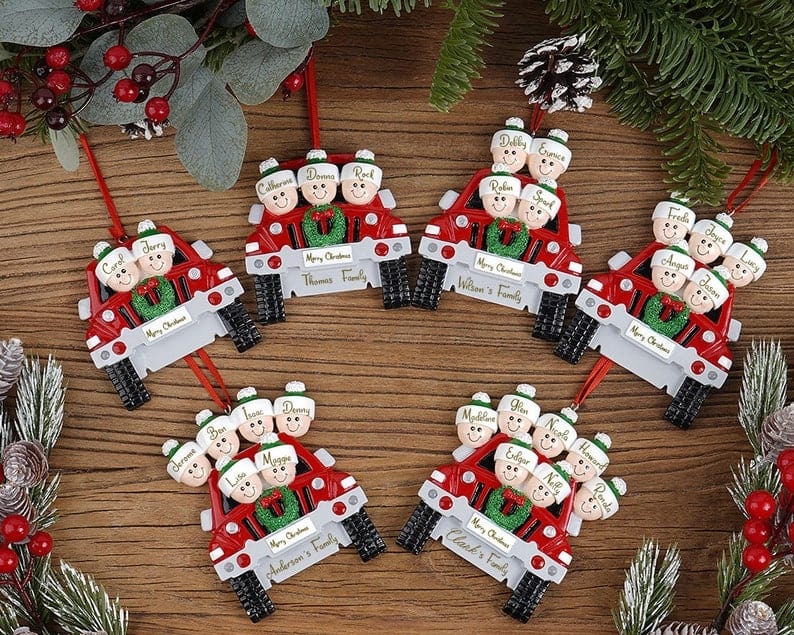 Christmas Stocking Decoration by Bigsmall.in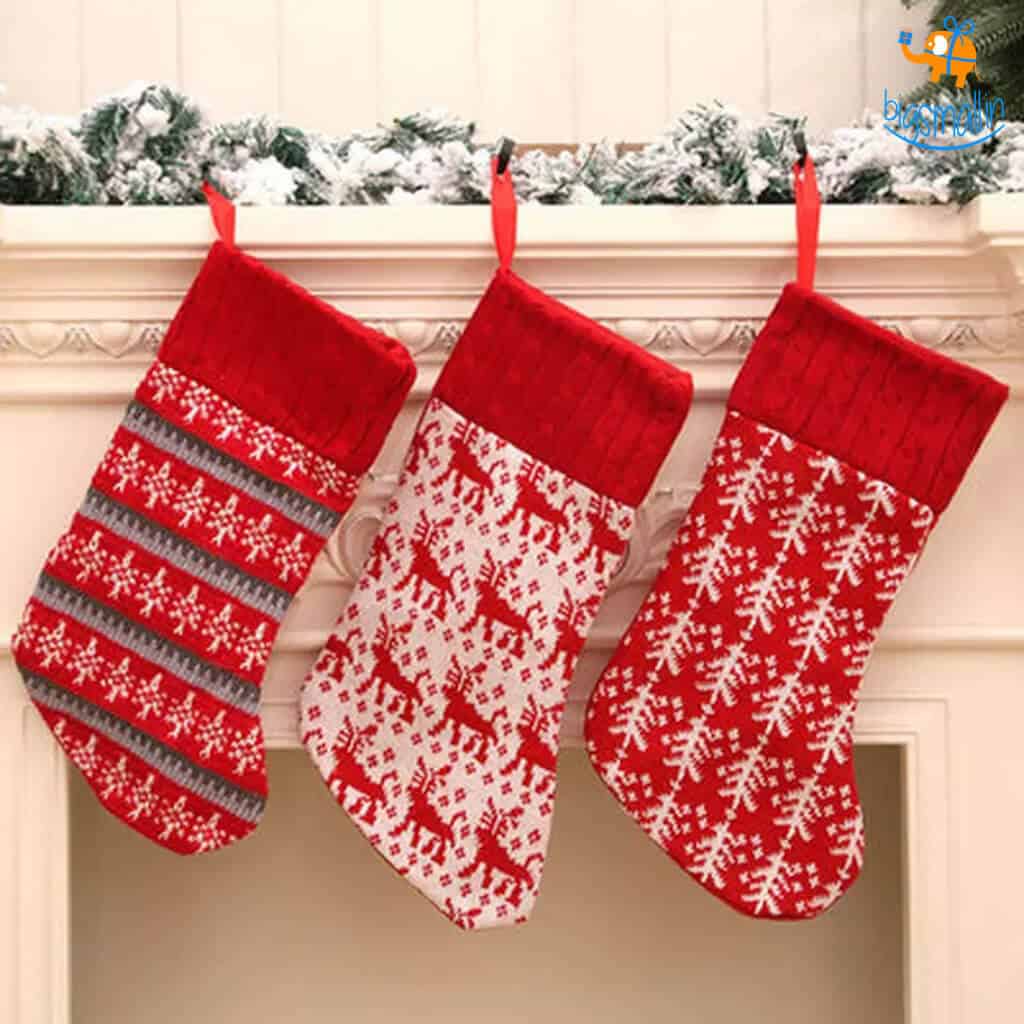 Flaky Snow & Pine Tree Christmas Festive Assorted Cushion Covers by Indigifts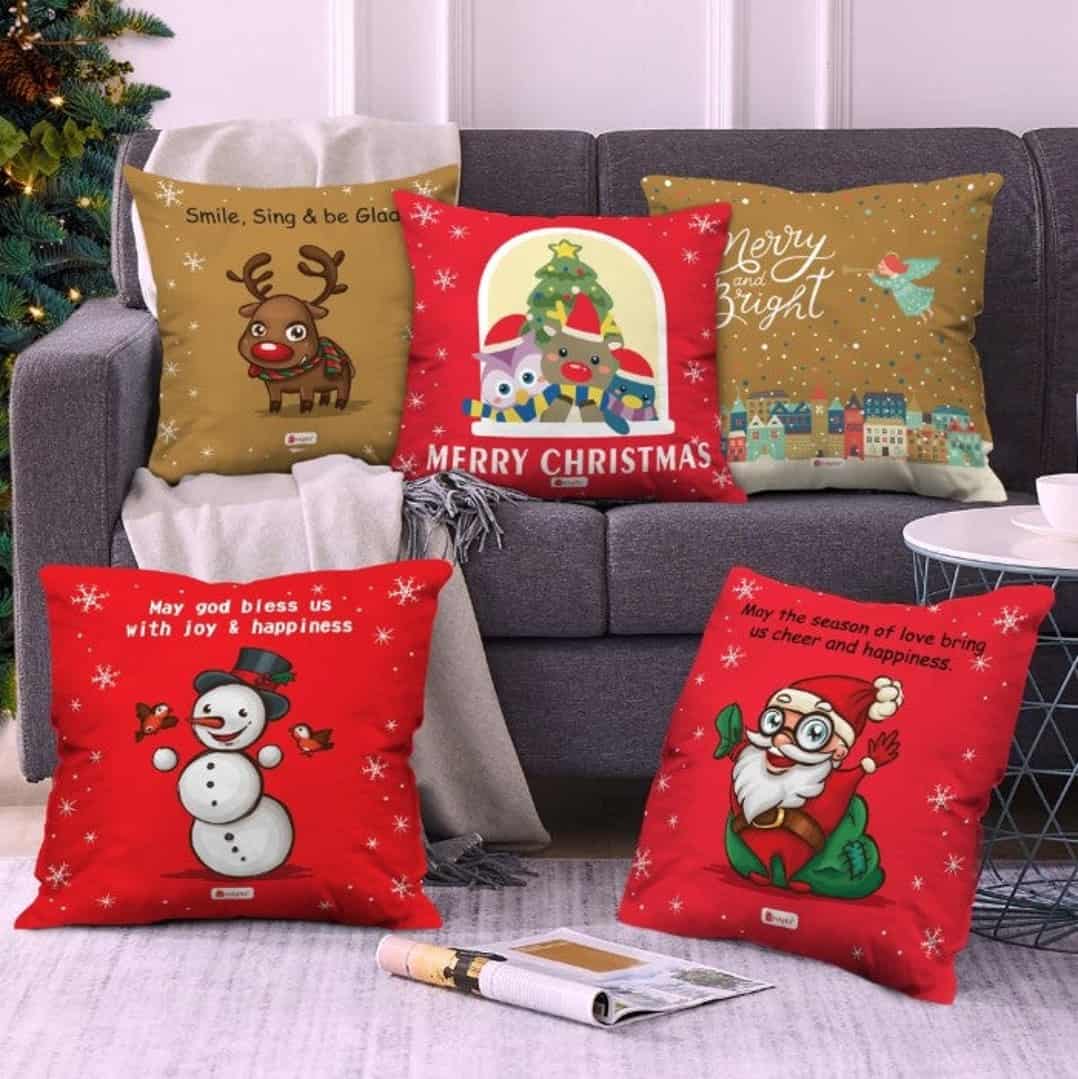 Grenes Festive Bunting by Zwende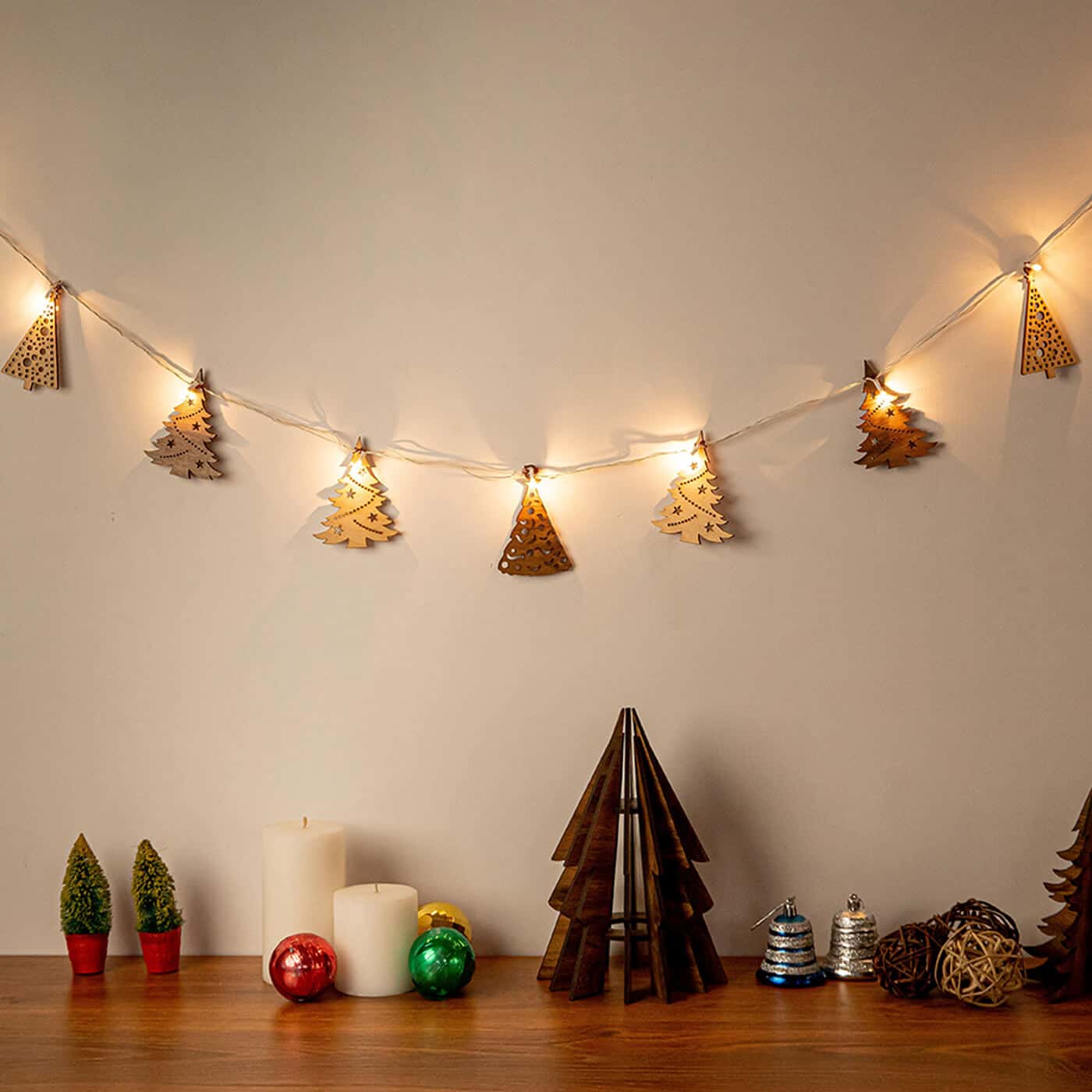 Paper Mache Hanging Jingle Bells for Christmas by The Ecosattva Store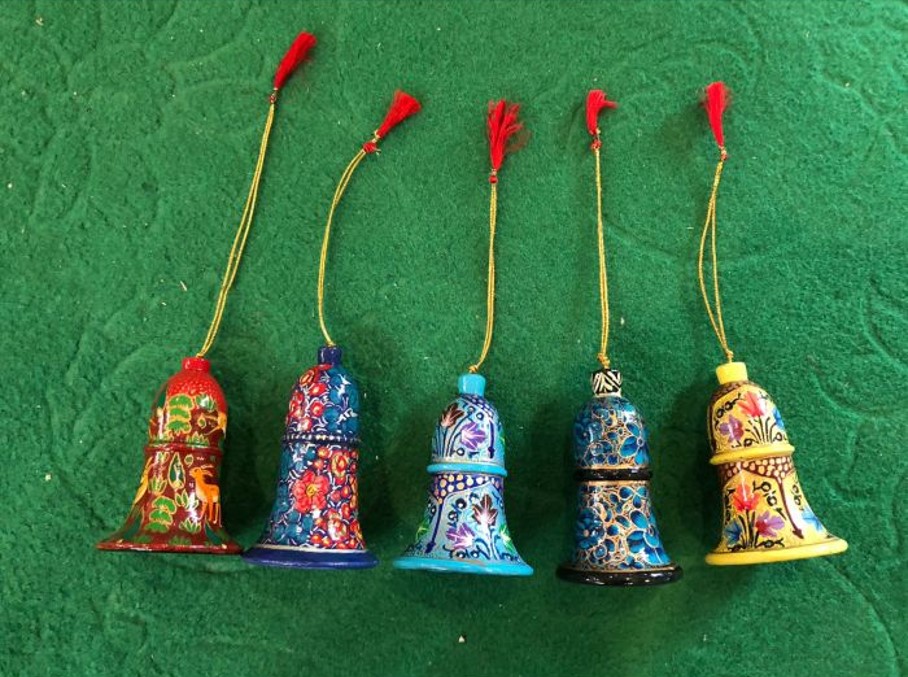 Red Berry Christmas Wreath by The Maeva Store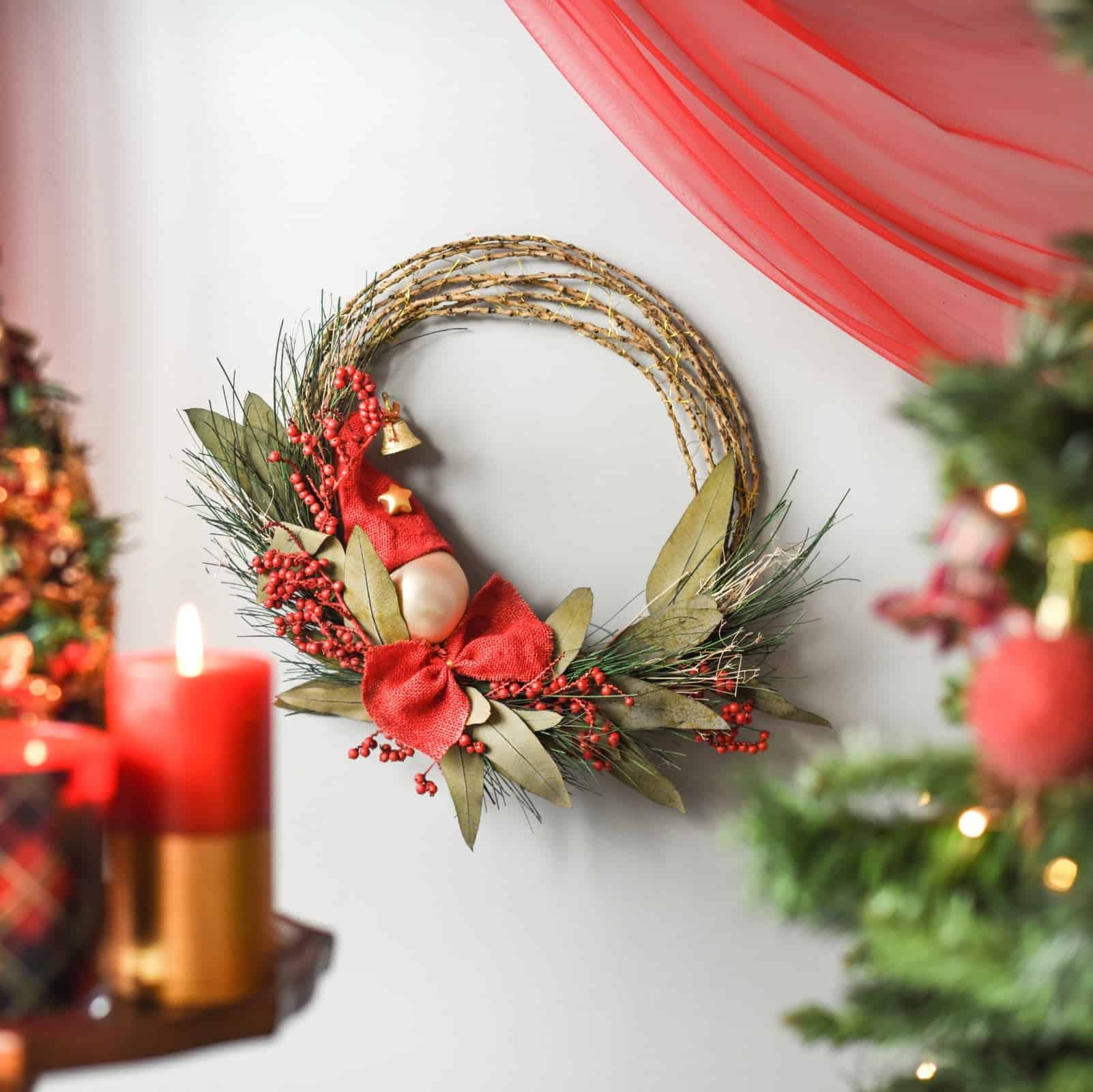 Red Reindeer Ornament by Trinity Christmas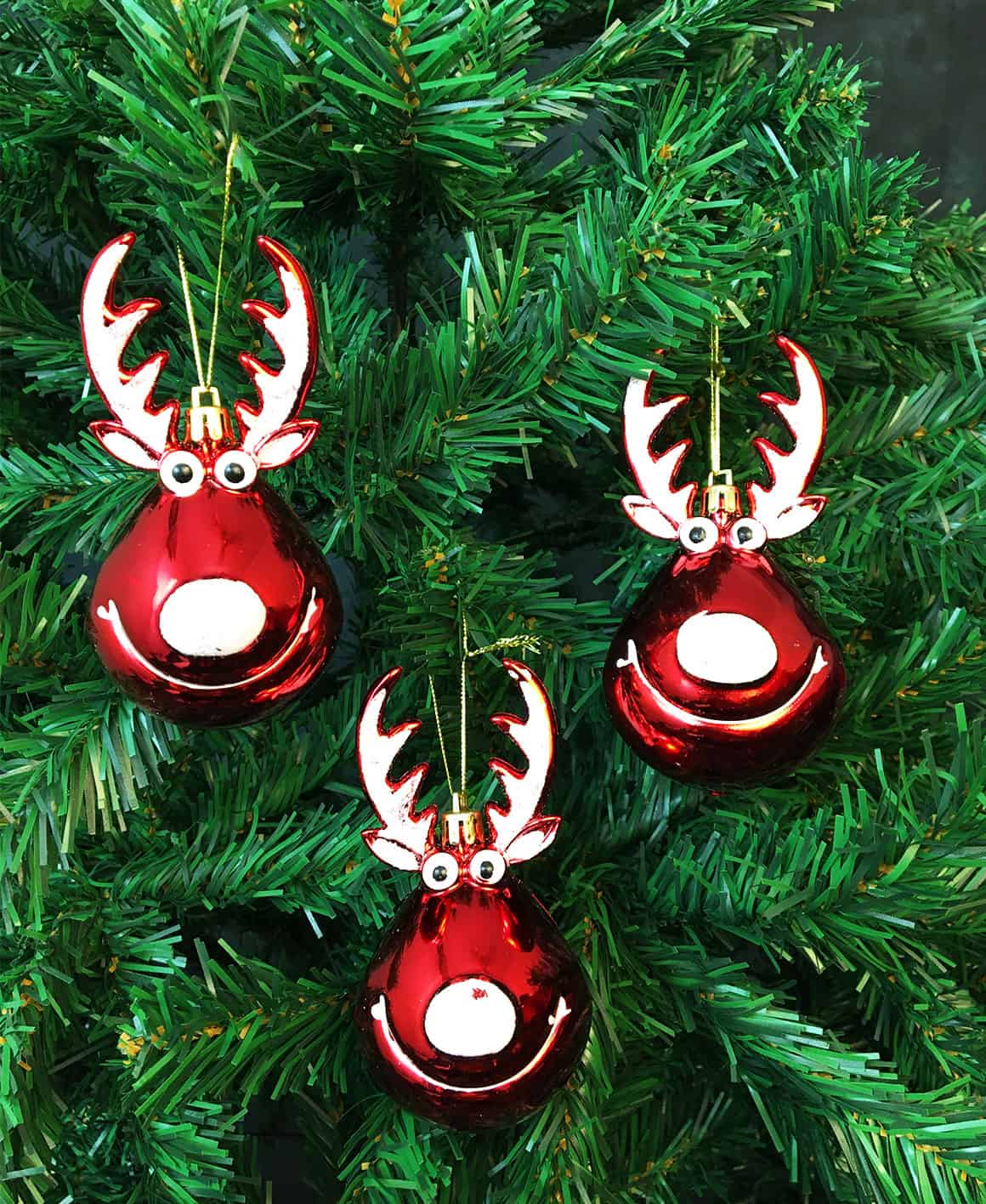 Sweet Santa Teddy with Christmas Tree and Decoratives by IGP
Ultimate Christmas Decorations Items by FrillX (by CherishX)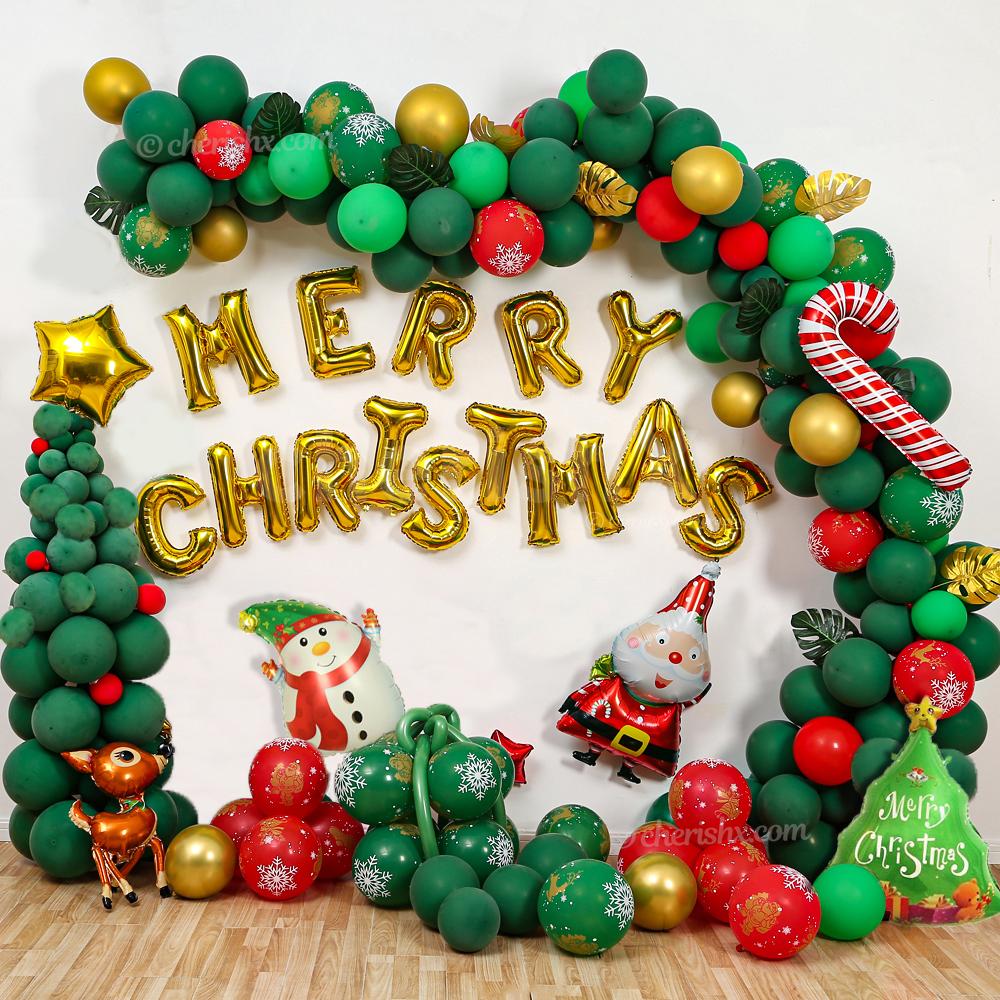 Conclusion
Christmas decorations add cheer to every corner of your home. This is the only thing that makes other Christmas traditions, like baking cookies, singing holiday songs, and watching Christmas movies, more enchanting. With colourful Christmas tree decorations and ideas, you can transform your living space into a Christmas haven, that is chic and rooted in opulent tradition.
These decorations deck up your home and create an ideal atmosphere for the Christmas holidays. You feel like it's the perfect Christmas in your home with all these decorations around you. Hence, all these decor ideas amplify the festive vibes and make you ready to welcome love and joy to your home.
You now know that beautiful Christmas decor items can define your living space and style your room in a distinct mood or vibe during the festive season. So, evoke a pleasant ambiance and bring home some unique Christmas decor items from our top recommendations and ideas.
*The featured image used in this article is from Foyr Neo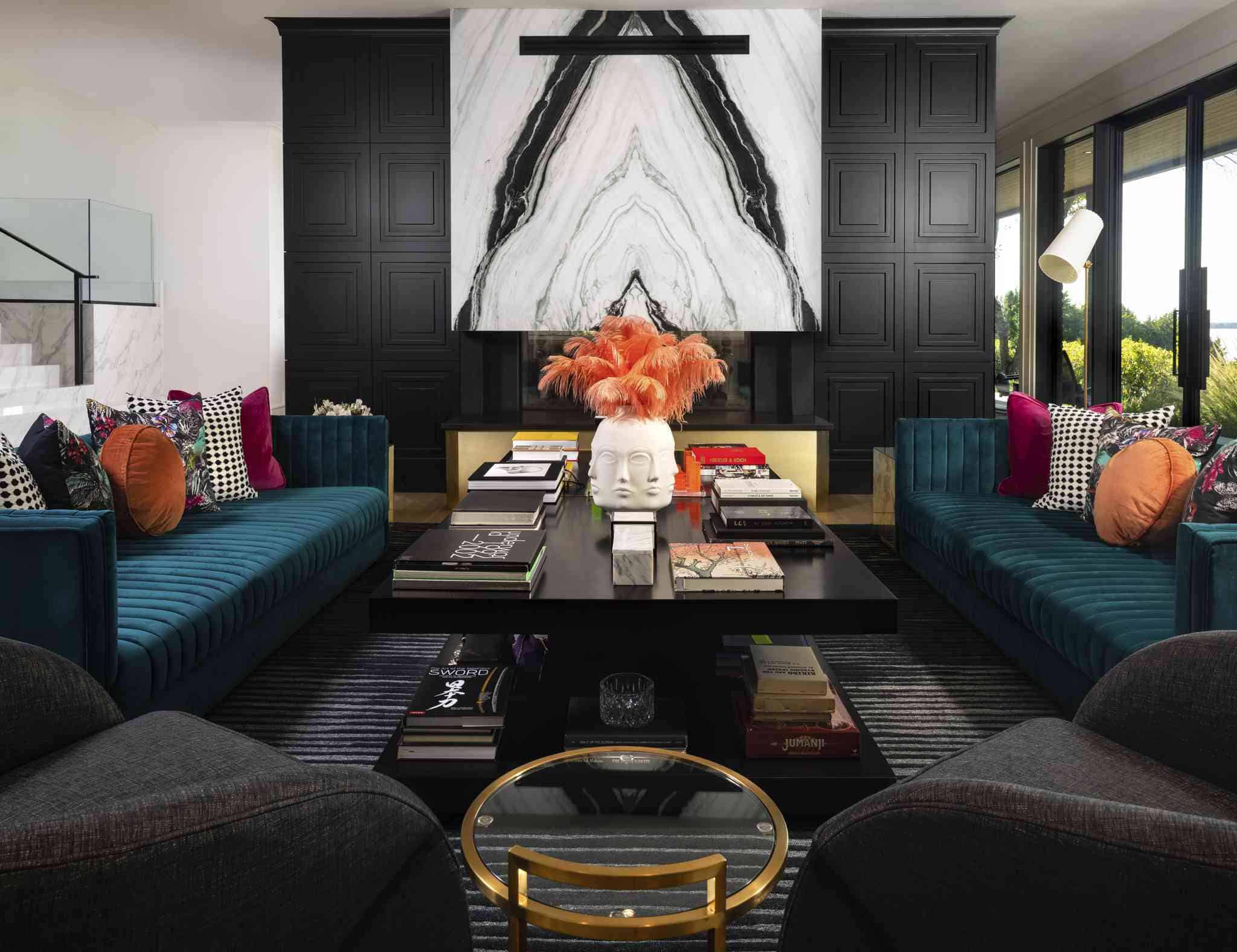 Home decor has gained popularity in the last few decades. With the onset of social media, people have started posting their l