In the past 20 years, the kitchen has developed into a hub for communication. The changing needs of the family are directly related to this transformation. Over the past few years, the kitchen has taken centre stage. Luxury kitchen designs make use of premium materials, cutting-edge technology, and top-tier appliances. Technology has made it possible for kitchens to integrate and blend efficiency, style, and function. Therefore, we got in touch with Mumbai-based architect and designer Prashant Chauhan, Creative Director of ZERO9, to know his perspective on designing premium homes & kitchens and the integration of technology into the same.
In this interaction with BuildingandInteriors, Ar. Chauhan talks about his design philosophy, smart built-in appliances becoming commonplace in premium kitchens, and the trends that will rule the market in the coming years.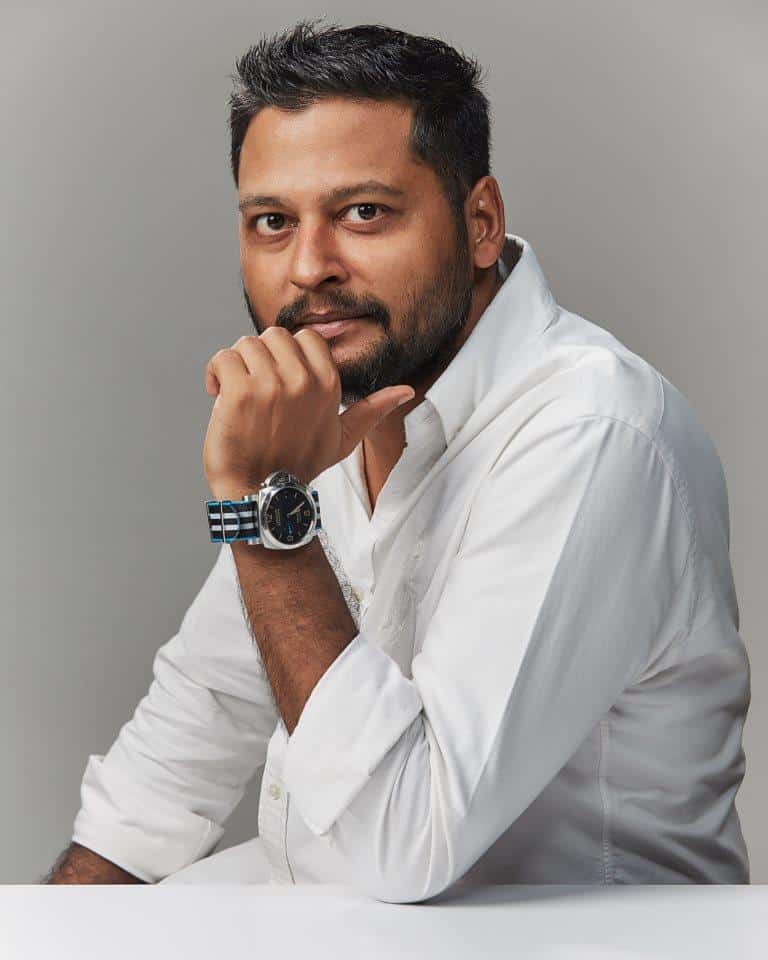 About ZERO9
A versatile design company, ZERO9 has been producing honourable experiences for over ten years. Our competence covers the following four key areas: interior design for commercial and residential projects, architecture, exhibits, and advertising. We bring the client's needs into reality while keeping a practical and sustainable design as our main priority.
Ar. Prashant Chauhan has a talent for everything, from charming bungalows to heartfelt interiors, from cutting-edge exhibition halls to breathtaking graphic designs. Then, when you mix his passion for innovation with Ar. Anu Chauhan's skills, design magic happens.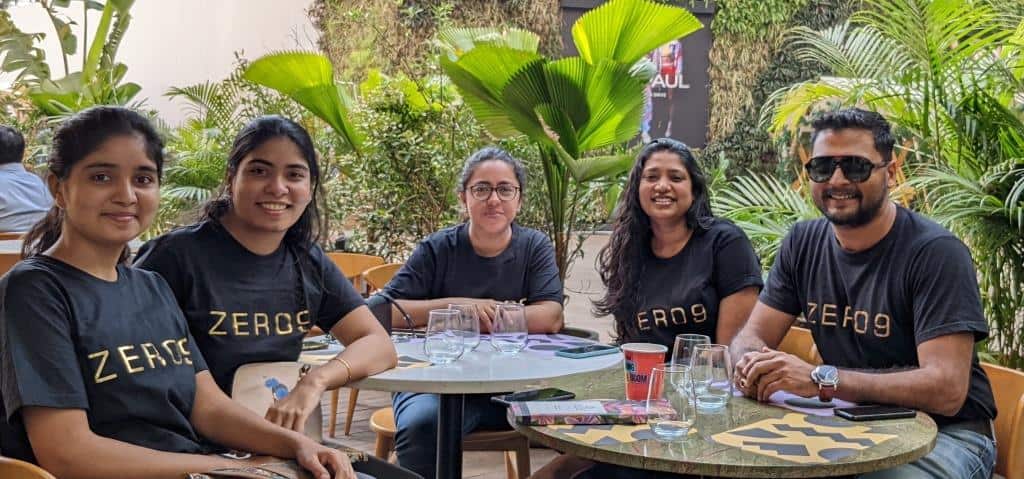 Influence of technology in designing premium spaces
Technology has become an indispensable part of any home since the past decade. Earlier, it used to be very exclusive and expensive. But today, as technology has become more approachable and more affordable, it has become a part of our day-to-day life. If we look around, everybody is talking to Alexa these days. Thus, it's safe to say that technology is everywhere from lights and air conditioning to security systems and home appliances. So, I would say technology has now become literally an integral part of our lifestyle.
Top 5 things to consider while designing premium kitchens
The first thing that needs to be taken care of while designing kitchens has to be zoning. Following the golden triangle while planning the layout of the kitchen is critical.
Next comes lighting. Whether you're using artificial light or natural light, it is important to ensure proper illumination in the kitchen. Now, top-of-the-line appliances by brands like Siemens come with a TFT touch display that becomes very useful in the kitchen.
Finally, the most essential trio comes into play – the colours, the material palette, and the appliances. Colours are a game-changer because they create the ambience and complement the material palette. Furthermore, kitchen appliances, the prime element of any kitchen, have become a basic necessity as they take care of the functionality aspect.
Aesthetics vs functionality
Of course, aesthetics are important in kitchen design. However, efficiency and economy of motion should always be paramount principles. Thus, a modern premium kitchen must exhibit simple geometric shapes and architectural elements that showcase elegance in a clear and concise way. By adhering to fundamental design principles, you may create a beautiful kitchen that is also useful and efficient.
"Functionality is a basic necessity and aesthetic appeal is a value addition", says Ar. Prashant Chauhan.
Being one of the most significant areas in a house, the kitchen should have a classic, straightforward design aesthetic that is unaffected by passing trends – one that is both focused on the now and the future. From modern technology and materials to aesthetics and individuality, kitchens need to include everything.
Luxury kitchen appliances – A lifestyle showcase
For most luxury homes, the kitchen is a lifestyle showcase. Mansion-style kitchens are as varied as the homes themselves. First, these kitchens are distinct from regular home kitchens because they are large, exhibit luxe styling, and finishes. Second, they also have some of the most innovative and unique designs with impressive appliances.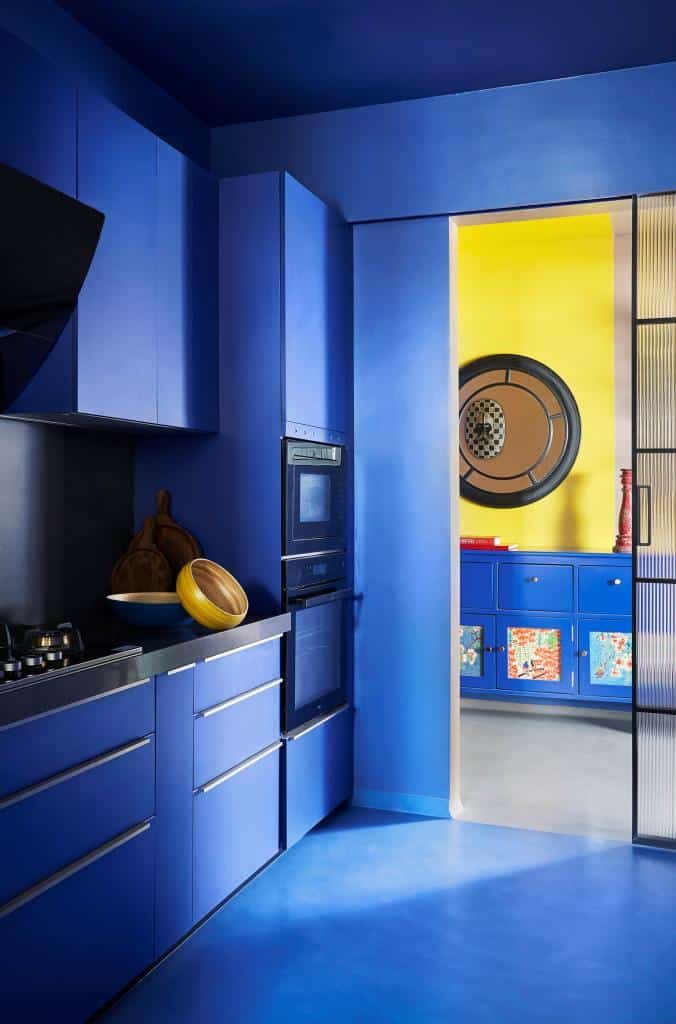 A spacious kitchen with top-class appliances is all homeowners want these days. Luxury homes with high-end kitchens feature double ovens, warming drawers, island sinks, built-in dishwashers, and more. All these features are not easily seen in a typical kitchen.
In quite a few villas, there are two kitchens – one is a regular kitchen where the working happens which is even called the wet kitchen and the other is a premium and highly polished kitchen, which is an Italian version of a kitchen. It is the place where the homeowner can showcase and flaunt their best gadgets and entertain. Moreover, with the evolution of open plan kitchens, it has become a very integral part of how you entertain and how you display your status.
Smart built-in appliances – Making life easier
As architects or interior designers, we don't want to keep seeing different freestanding appliances in each corner of the kitchen eventually forming a collage of appliances. To overcome this issue, built-in appliances are the best thing to have in modern premium homes. They seamlessly blend into the existing design and décor making your space look absolutely clean and refined.
Furthermore, many luxury homes are crafted with smart features such as a security system accessible via the app, motion sensor lighting, timer-set lights, app-controlled kitchen appliances, curtains that operate on sunlight, a smart thermostat, and more. These features vary from one luxury house to another, making it unique in the true sense.
Today, technology is becoming more and more accessible thanks to global exposure. With constant efforts and innovations by tech-savvy brands like Siemens, the best appliances and user-friendly technology are made available to the Indian consumer.
Our association with Siemens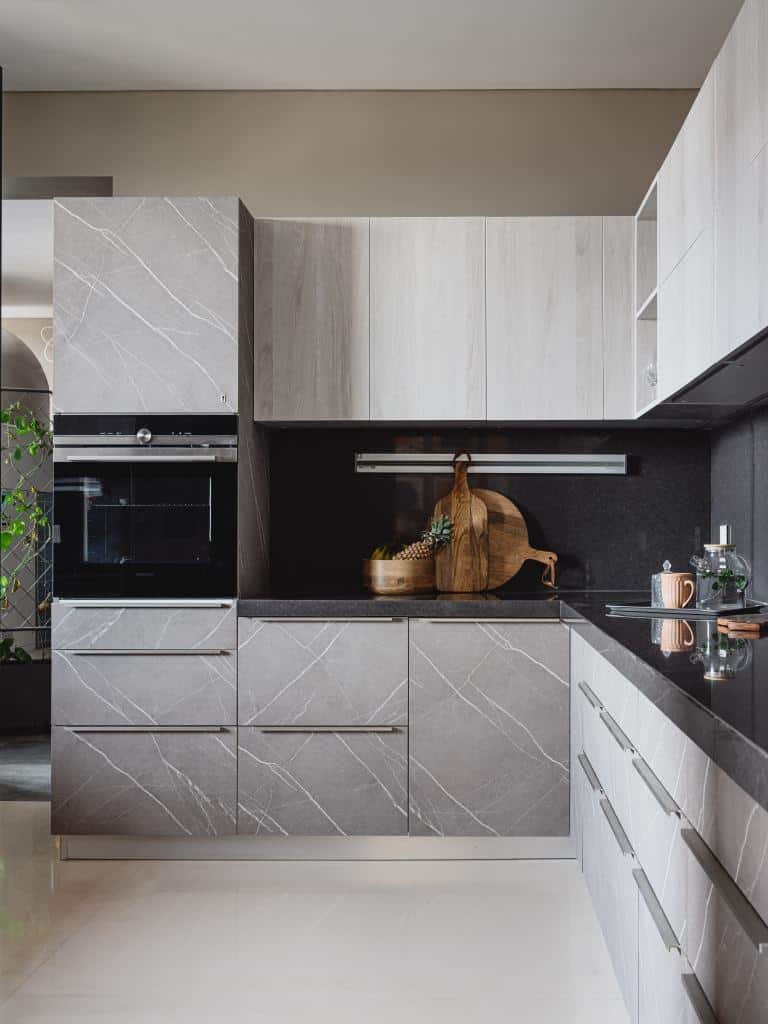 We started working with Siemens in the year 2010. At that time, we had only 20% of premium clients. So, we analysed the market scenario only to find out that Siemens is an undisputed leader in the kitchen appliances segment. Ever since then, due to the high-quality and quick service offered by the brand, our association kept growing.
Working with Siemens gives us that assurance and confidence to recommend our clients to go for the unbeatable German engineering and design. In my opinion, the combi-steam oven by Siemens functions beautifully in the Indian market. Its revolutionary technology allows the user to cook with steam, bake, and roast with hot air, or do both. Additionally, the induction hobs, Domino Teppanyaki, and the venting cooktop are the kinds of innovations that the clients are most excited about.
"Siemens built-in appliances featuring HomeConnect are ideal for ultra-modern open-plan living spaces", claims Ar. Prashant Chauhan.
Upcoming trends to look out for
In future, customer centricity will be made possible by the development of digital technologies. Consumers now have the option to remotely manage their appliances using a smartphone or remote thanks to increased automation penetration.
Personally, I am looking for a washing machine with better performance in terms of smart digital technology and washing efficiency while also promoting healthy laundry practices. Moreover, premium consumers are looking for washing machines that can work on ''autopilot'' mode where even while the user is not at home, the cleaning phase can be scheduled.
So, I would say Connected Smart Appliances are going to catch up in premium homes and this will not restrict itself to only a washing machine, chimney, microwave, or other kitchen appliances. The Indian consumer is all-in for technology, looking to embrace it with all open arms.
Most satisfying project executed till date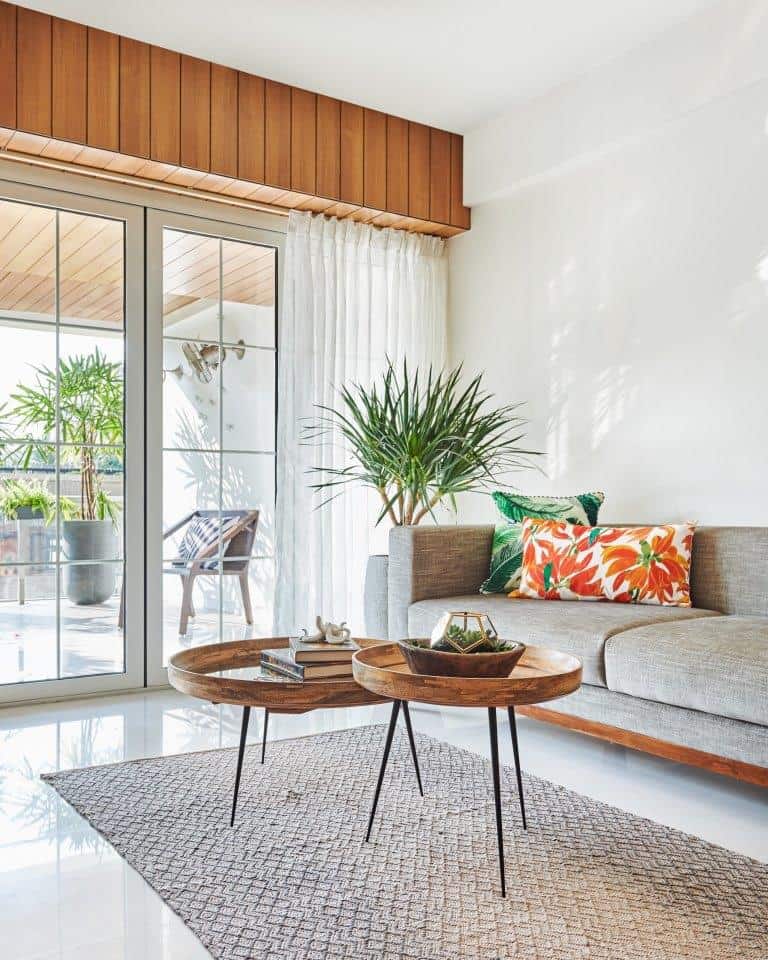 Every project of ours has been very satisfying, purely because every project has been so different. Since we very clearly believe in reflecting a client's personality into a project, we incorporate their identity, lifestyle, taste, and story into the space.
However, I would say my most satisfying premium home project has to be Warm White. This 1800 square feet, 3-bedroom apartment, modest and stylish in design, offers the family their own private retreat.
The apartment's predominant colour scheme is white, with pops of colour added as needed. The living room has a clean, open design with a mirror partition that gives the dining area much-needed privacy while also generating an attractive aesthetic.
It's a premium home project that we did within a timeline. Here, we married the thought processes of the South Indian wife and Kashmiri husband. Since the client loves baking, we gave her the best in the market – Siemens oven with steam from their studioLine range.
To get in touch with Ar. Prashant Chauhan and his team at ZERO9, contact below:
Phone: +91 9619656709, +91 2242661709
Email: prashant@zero9.in
[vvsmustread]